Books Set in South Africa
Have you ever dreamed of going to South Africa? Today I had a reader request for books set in South Africa, so I recorded a podcast with the reader for you.
Don't have time to read the article? Just click the link below and listen to the podcast episode.
Fiction books set in South Africa
Author and fellow Literary Escape Society book club member, Kerry Evelyn, requested books set in South Africa. Don't know author Kerry Evelyn yet? No problem, I'm going to let her introduce herself to you.
Kerry: I write small town sweet romance. A little bit of inspirational a little bit of paranormal I love magic cats and time traveling. But I also love a good love story where you know, God and faith bring people together. And I also love to write hockey stories. I love watching hockey. And so I've got a couple hockey romances and a couple ghost stories or like Nancy Drew kind of stuff.
When I asked Kerry why she wanted a literary escape to South Africa, here's what she had to say.
Kerry: My friend's mother is from South Africa. And we get to see her every Easter. And she's got wonderful stories. And my author friend Jill Wallace is also from South Africa. And she just wrote a book and I got lost in it. And I was like, I need to know more about the Drakensberg mountains and Johannesburg.
Related Post
Fantastic new Romantic series by Author Kerry Evelyn
Books Set in South Africa
Genre: Romance
Summary:
Thirty-one year old Rachel Wright is thrilled to be getting married. Unfortunately, her fiancé does not share her enthusiasm. When he suddenly breaks off their engagement for a life of adventure, British-born Rachel heads to South Africa for an adventure of her own.
Volunteering at a rural orphanage allows Rachel the breathing space she needs to refocus and have time alone with God. This rugged landscape brings fresh perspective and healing. The last thing on Rachel's mind now, is romance.
And then she meets Eric, a local game ranger and the area's most eligible bachelor.
Adventurous, intriguing and with a heart for God, Eric embodies the qualities Rachel admires most in a man. Their friendship takes a turn toward love, but too soon, Rachel must return home. Emotions run high at her departure, and Rachel and Eric break a promise they'd each made, leaving them ashamed and broken.
Can God take their shame and weave a tapestry of redemption? And will Eric find a way to allow Rachel back into his heart, despite the secret she kept from him?
Why I chose it:
And this is the first book I believe it's a six-book series. And the author Ashley is from South Africa, but they immigrated to Wales. I chose this book because number one, it got really great reviews as a really good romance. The author is from South Africa. And I thought that would be important for someone writing a book about South Africa. I think that you get pieces of rural South Africa, the orphanage. It's a harsh country, but it's a beautiful country. And this sounded like it gave pieces of that site of South Africa. The male hero of the story is a game ranger and so presumably there will be some wild animals that show up in the story, which will make it interesting.
CLICK HERE to learn more about this book
Genre: Historical Fiction
Summary:
Cry, the Beloved Country, is the deeply moving story of the Zulu pastor Stephen Kumalo and his son, Absalom, set against the background of a land and a people riven by racial injustice. Remarkable for its lyricism, unforgettable for character and incident, Cry, the Beloved Country is a classic work of love and hope, courage and endurance, born of the dignity of man.
Why I chose this book:
This one, I had a little bit of a tricky time trying to find the right historical fiction book set in South Africa. I try to choose books that, if not a happy ending, at least a hopeful ending, and South Africa's had a really tough history. And so I chose this book Cry, the Beloved Country by Alan Paton because the reviews on it were all so positive and again, the author is South African. And this one's this one seems to be the epitome of South Africa books. And so I thought it would be a good choice for this.
This book seems to be a story about the people of South Africa. And sounded like it would show some different parts of South Africa to you.
One of the reviews for that book was its message we are bound in fear held by a darkness that hides the hand extended. It's beautiful, powerfully written. definitely bring out sobering reflections.
The audio book for this one is supposed to be beautiful. It was read by Michael York. And so that might be an interesting way to read that one.
CLICK HERE to learn more about this book
Genre: Suspense/Thriller
Summary:
Six-foot five-inch Thobela "Tiny" Mpayipheli was once a feared freedom fighter, trained by the Stasi and KGB. Now, he's a family man working in a garage in post-apartheid South Africa. But when the daughter of one of Tiny's former associates comes to him with a desperate plea, he finds himself returning to his violent former life.
 
With his old friend Johnny being held hostage, Tiny agrees to do whatever it takes to get him back safely. But as he races to the rendezvous point on a stolen BMW motorcycle, Tiny is trailed by several hostile forces, including South Africa's Presidential Intelligence Unit. And when his old training kicks in, his pursuers will learn what kind of man they're up against . . .  
Why I chose this book:
It seems like the definitive suspense writer, mystery writer of South Africa is a gentleman named Deon Meyer. And so he has several series it looked like, but I chose Heart of the Hunter. It's the first book of a series.
And this one just seemed like, it seemed interesting. And this one is political intrigue, Fast Pass crime, crime thriller. Another reason I liked his books is they have he has main characters that are flawed, and but they're trying to do the right thing.
The suspense and the mystery of it all are top notch. But, word of warning, the crimes sounded like they were a little grisly.
CLICK HERE to learn more about this book
Novels Set in South Africa
So if you'd like to get some books set in South Africa, here are some great literary escapes!
If you want romance, then check out Rachel's blessing by Ashley Winter. If you want historical fiction, then Cry the Beloved Country by Alan Paton would be a wonderful choice. And, lastly, if you'd like a mystery/suspense type of book then you'll enjoy Heart of the Hunter by Deon Meyer.
Bonus Book set in South Africa
The book that got this whole literary escape to South Africa started for Kerry Evelyn is a book called Zebra by Jill Wallace.
Genre: Historical Fiction
Summary:
A young white boy and a Zulu teen grow up together, building an extraordinary friendship as they explore the rugged Drakensberg mountains around a remote South African hotel during the apartheid era.
Jock and Papin forge an indelible bond while learning to love and appreciate each other's cultures. Despite whispers from intolerant guests, the boys are oblivious to the consequences of their friendship. "There goes the zebra," guests remark, claiming they can't tell where the white boy ends and the black boy begins.
But the boys' friendship is strong enough to conquer all—until society's impossible expectations wrench them apart, leaving bitter disappointment and soul-deep wounds that will not heal.
A decade later, these long-lost friends converge on opposite sides of a harrowing battlefield, one a reluctant soldier, the other a passionate freedom fighter. Their intimate knowledge of the other's way of life could be the very tools that save them…or destroy them. And an unimaginable choice will put Jock and Papin's once unbreakable bond to the ultimate test.
Why Kerry loved this book:
It's inspired by the true story of author Jill Wallace's husband who grew up in a hotel in the Drakensberg mountains. At four years old, his parents bought a hotel, a very fancy resort. And little Jock, the main character modeled after her husband, is a little troublemaker.
And so the dad hires Papin, a native, to watch his son because Jock disappears and Papin finds him and brings him back. So dad pays Papin to basically keep Jock alive.
This book is the story of their friendship through the years. The resort guests started to call them zebra, the black and the white. It was meant to be an insult, but the boys took it as a compliment.
And then at one point, they go their separate ways. And they end up on opposite sides of the war. And they're so filthy and dirty from dirt and smoke and stuff and run into each other. And they notice the scars from when they became blood brothers.
It's a phenomenal book. Wow, it's amazing. And the way it ends up, it flashes forward to the end of the end of the conflict. I mean, there's really no end to a conflict like that. But the end of the new government. And the way the author tied up the end was just so good.
And the descriptions, I mean, it's over 400 pages and Jill's descriptions, you picture yourself there. And so that's why I chose South Africa because I want to go back.
CLICK HERE to learn more about this book
Other articles you might enjoy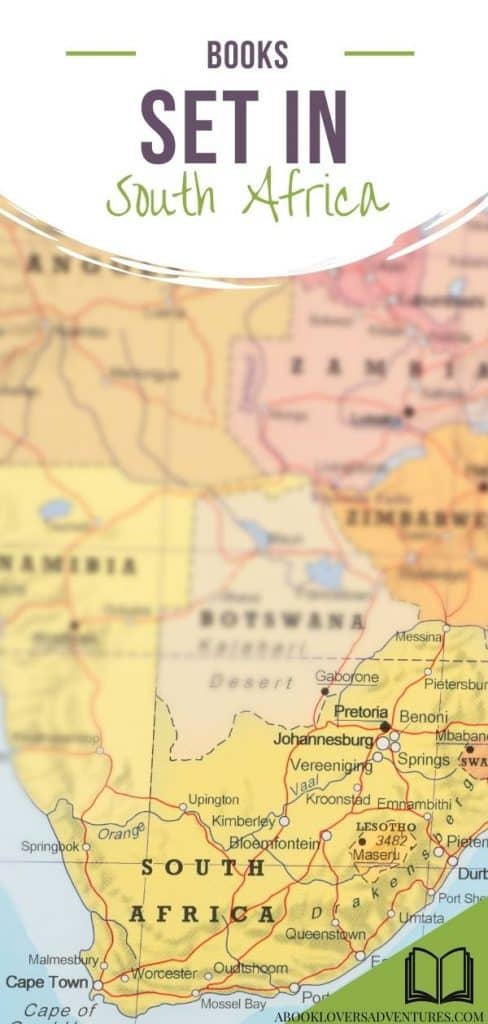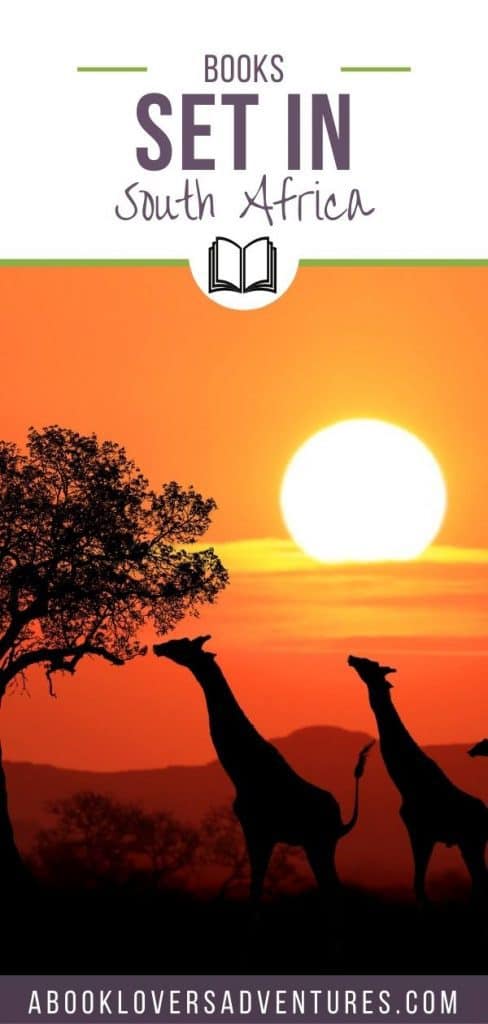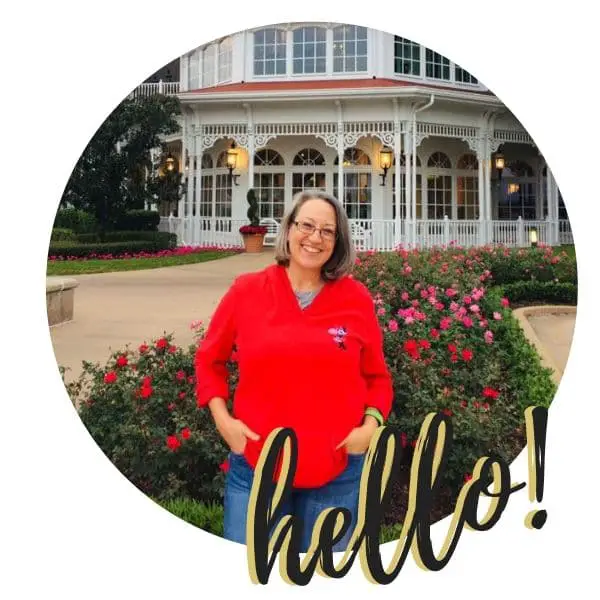 Becki is the author and founder of A Book Lover's Adventures. She has a degree in elementary education, has worked and volunteered in libraries for years, and spent several years in the travel industry. All of this has led to a love of books and travel. Becki loves to share her love by finding literary escapes to share!