24 fabulous books set in Venice you need to read now
I think Venice, Italy has always been on my bucket list. But, thus far my life has not found a way to get me there. So, until that time comes, I've decided to visit this beautiful city through the pages of books. So, here's my list of books set in Venice.
I've got books from almost every genre, so you're bound to find a book set in Venice that is perfect for you!
Don't feel like reading the article? No problem! You can listen to my podcast on Literary Escapes with Becki. I recorded a Books Set in Venice episode just for you.
Related Posts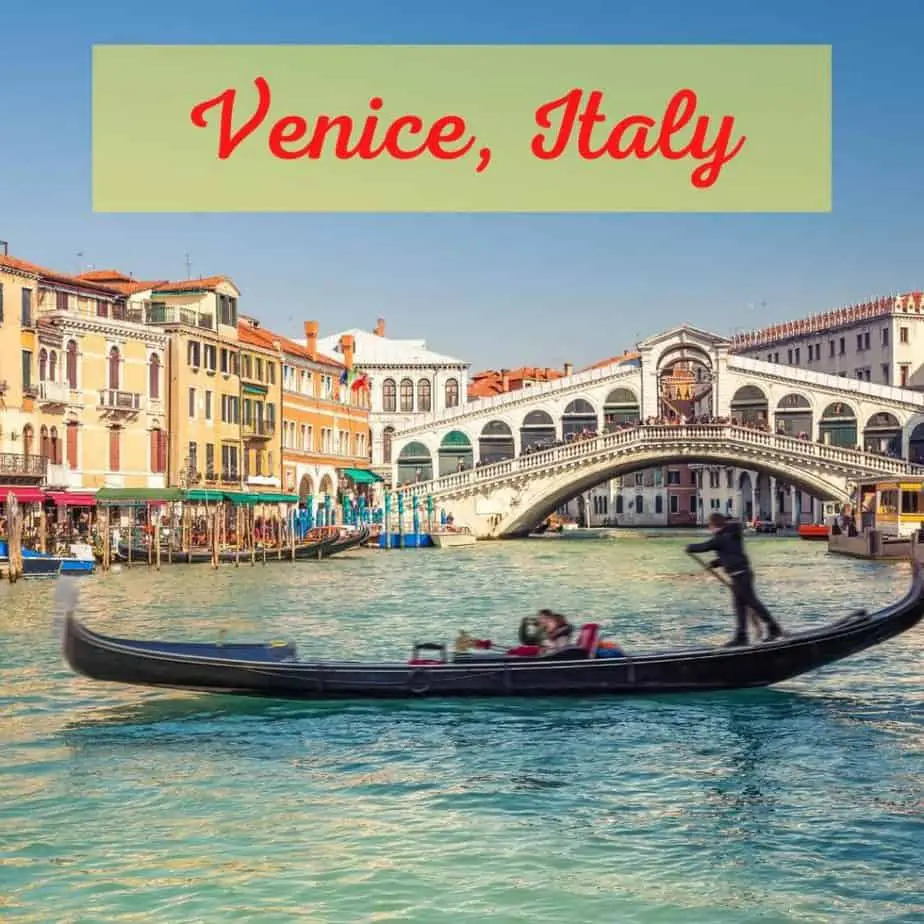 Books Set in Venice, Italy
Author: Marlena de Blasi
Genre: Memoir
First up in our list of books set in Venice is a beautiful love story that just happens to be real.
Fernando first sees Marlena across the Piazza San Marco and falls in love from afar. When he sees her again in a Venice café a year later, he knows it's fate.
He knows little English; she, a divorced American chef traveling through Italy, speaks only food-based Italian.
Marlena thought she was done with romantic love, incapable of intimacy. Yet within months of their first meeting, she quits her job, sells her house in St. Louis, kisses her two grown sons goodbye, and moves to Venice to marry "the stranger," as she calls Fernando.
This deliciously satisfying memoir is filled with the foods and flavors of Italy and peppered with culinary observations and recipes. But the main course here is an enchanting true story about a woman who falls in love with both a man and a city, and finally finds the home she didn't even know she was missing.
Author: Nicky Pellegrino
Genre: Romantic Comedy
This is a fun romantic comedy novel set in Venice.
Kat is an adventurer, a food writer who travels the world visiting far-flung places and eating unusual things. Now she is about to embark on her biggest adventure yet – a relationship.
She has fallen in love with an Italian man and is moving to live with him in Venice where she will help him run his small guesthouse, Hotel Gondola. Kat has lined up a book deal and will write about the first year of her new adventure, the food she eats, the recipes she collects, the people she meets, the man she doesn't really know all that well but is going to make a life with.
But as Kat ought to know by now, the thing about adventures is that they never go exactly the way you expect them to…
Author: Henry James
Genre: Classic
A short novel set in Venice written by Henry James. In it a nameless narrator goes to Venice to find Juliana Bordereau, an old lover of Jeffrey Aspern, a famous and now dead American poet.
The narrator presents himself to the old woman as a prospective lodger and is prepared to court her niece Miss Tina, a plain, somewhat naive spinster, in hopes of getting a look at some of Aspern's letters and other papers kept by Juliana.
The story gets a bit twisted up. Miss Tina has conditions if she's going to help him find the papers – she wants him to marry her – but the narrator isn't sure he wants do that, though he really wants the papers.
4. The City of Falling Angels
Author: John Berendt
Genre: Biography
From the author of Midnight in the Garden of Good and Evil comes a book set in Venice. Another true crime story to be told.
Turning to the magic, mystery, and decadence of Venice, Berendt gradually reveals the truth behind a sensational fire that in 1996 destroyed the historic Fenice opera house. Encountering a rich cast of characters, Berendt tells a tale full of atmosphere and surprise as the stories build, one after the other, ultimately coming together to portray a world as finely drawn as a still-life painting.
Author: Anne Rice
Genre: Fantasy/Horror
And now our list of books set in Venice brings you the fantasty and horror of Anne Rice. In a sweeping saga of music and vengeance, the acclaimed author of The Vampire Chronicles draws readers into eighteenth-century Italy, bringing to life the decadence beneath the shimmering surface of Venice, the wild frivolity of Naples, and the magnetic terror of its shadow, Vesuvius.
This is the story of the castrati, the exquisite and otherworldly sopranos whose graceful bodies and glorious voices win the adulation of royal courts and grand opera houses throughout Europe. These men are revered as idols—and, at the same time, scorned for all they are not.
Author: Micheal Dibdin
Genre: Crime/Mystery
There are some great mystery books set in Venice, and here's one from Michael Dibdin. He gives us a deliciously creepy new novel featuring the urbane and skeptical Aurelio Zen, a detective whose unenviable task it is to combat crime in a country where today's superiors may be tomorrow's defendants.
Zen returns to his native Venice. He is searching for the ghostly tormentors of a half-demented contessa and a vanished American millionaire whose family is paying Zen under the table to determine his whereabouts-dead or alive.
But he keeps stumbling over corpses that are distressingly concrete: from the crooked cop found drowned in one of the city's noisome "black wells" to a brand-new skeleton that surfaces on the Isle of the Dead. The result is a mystery rich in character and deduction and intensely informed about the history, politics, and manners of its Venetian setting.
Author: Donna Leon
Genre: Mystery/Crime
Here's another of the great mystery books set in Venice. During intermission at the famed La Fenice opera house in Venice, Italy, a notoriously difficult and widely disliked German conductor is poisoned—and suspects abound.
Guido Brunetti, a native Venetian, sets out to unravel the mystery behind the high-profile murder. To do so, he calls on his knowledge of Venice, its culture, and its dirty politics. Along the way, he finds the crime may have roots going back decades—and that revenge, corruption, and even Italian cuisine may play a role.
Author: Thomas Mann
Genre: Literary Classic
Death in Venice tells the story of Gustave von Aschenbach, a successful but aging writer who follows his wanderlust to Venice in search of spiritual fulfillment that instead leads to his erotic doom.
In the decaying city, besieged by an unnamed epidemic, he becomes obsessed with an exquisite Polish boy, Tadzio.
Author: Daphne du Maurier
Genre: Horror/Suspense
If you like a good horror story, then you'll enjoy this collection of creepy stories from Daphne du Maurier. One of the stories in the book is set in Venice. A married couple on holiday in Venice are caught up in a sinister series of events.
Other stories include: A lonely schoolmaster is impelled to investigate a mysterious American couple. A young woman loses her cool when she confronts her father's old friend on a lonely island. A party of British pilgrims meets strange phenomena and possible disaster in the Holy Land. A scientist abandons his scruples while trying to tap the energy of the dying mind.
Author: Micheal Lovric
Genre: Historical Fiction
Because of its long history, there are so many wonderful historical books set in Venice to choose from. This novel is set in Venice, 1468. The beautiful yet heartless Sosia Simeon is making her mark on the city, driven by a dark compulsion to steal pleasure with men from all walks of life.
Across the Grand Canal, Wendelin von Speyer has just arrived from Germany, bringing with him a cultural revolution: Gutenberg's movable type. Together with the young editor Bruno Uguccione and the seductive scribe Felice Feliciano, he starts the city's first printing press.
Before long a love triangle develops between Sosia, Felice, and Bruno — who has become entranced by the verse of Catullus, the Roman erotic poet. But a far greater scandal erupts when Wendelin tempts fate by publishing the poet — and changes all of their lives forever.
Author: Marina Fiorato
Genre: Historical Mystery/Suspense
This is another of the historical fiction books set in Venice. But this one includes some present day pieces in the story. But, it begins in Venice, 1681. Glassblowing is the lifeblood of the Republic, and Venetian mirrors are more precious than gold.
Jealously guarded by the murderous Council of Ten, the glassblowers of Murano are virtually imprisoned on their island in the lagoon. But the greatest of the artists, Corradino Manin, sells his methods and his soul to the Sun King, Louis XIV of France, to protect his secret daughter.
In the present day his descendant, Leonora Manin, leaves an unhappy life in London to begin a new life as a glassblower in Venice. As she finds new life and love in her adoptive city, her fate becomes inextricably linked with that of her ancestor and the treacherous secrets of his life begin to come to light.
Author: Susanna Clarke
Genre: Gaslamp Fantasy
It was fun to find this book to add to our books set in Venice list. I had not heard of gaslamp fantasy, so had to look it up. It is a sub-genre of both fantasy and historical fiction. Generally speaking, this particular realm of fantasy employs either a Victorian or Edwardian setting.
This book is set in the midst of the Napoleonic Wars in 1806, when most people believe magic to have long since disappeared from England – until the reclusive Mr. Norrell reveals his powers and becomes an overnight celebrity.
Then another practicing magician then emerges: the young and daring Jonathan Strange. He becomes Norrell's pupil, and the two join forces in the war against France.
But Strange is increasingly drawn to the wild, most perilous forms of magic, and he soon risks sacrificing his partnership with Norrell and everything else he holds dear.
Author: Susan Hill
Genre: Ghost Thriller
If you're gong to have a list of books set in Venice, you need a good ghost story on it. So, here's an extraordinary ghost story from a modern master.
In the apartment of Oliver's old professor at Cambridge, there is a painting on the wall, a mysterious depiction of masked revelers at the Venice carnival.
On this cold winter's night, the old professor has decided to reveal the painting's eerie secret. The dark art of the Venetian scene, instead of imitating life, has the power to entrap it. To stare into the painting is to play dangerously with the unseen demons it hides, and become the victim of its macabre beauty.
Author: William Shakespeare
Genre: Comedy Drama/Play
Any list of books set in Italy needs to include William Shakespeare! I have two of his books set in Venice on this list.
In The Merchant of Venice, the path to marriage is hazardous. To win Portia, Bassanio must pass a test prescribed by her father's will, choosing correctly among three caskets or chests. If he fails, he may never marry at all.
Bassanio and Portia also face a magnificent villain, the moneylender Shylock. In creating Shylock, Shakespeare seems to have shared in a widespread prejudice against Jews. Shylock would have been regarded as a villain because he was a Jew. Yet he gives such powerful expression to his alienation due to the hatred around him that, in many productions, he emerges as the hero.
Author: Salley Vickers
Genre: Women's Fiction
If you want a sweet romance novel set in Venice, you'll enjoy Miss Garnet's Angel. After the death of her longtime friend and flatmate, retired British history teacher Julia Garnet does something completely out of character: She takes a six-month rental on a modest apartment in Venice.
There she befriends a young Italian boy and English twins who are restoring a fourteenth-century chapel. And she falls in love for the first time in her life with an art dealer named Carlo.
Author: Nicky Pellegrino
Genre: Contemporary Romance
This romance book set n Venice celebrated happiness, romance and food! A delicious combination.
'This isn't a mid-life crisis OK? For a start, I'm not old enough yet to have one of those. I'm calling it a happiness project. I've stolen an entire summer from my life and by the time it's over I plan to leave this place with a list in my hand. The ten things that make me happy, that's all I want to know. How difficult can it be? They may be small things – a perfect cup of coffee, a day without rain – or bigger ones. It's still the beginning so how can I know?'
Addolorata Martinelli knows she should be happy. She has everything she thought she wanted – her own business, a husband, a child. So why does she feel as if something is missing? Then when her restaurant, Little Italy, is slated by a reviewer, she realizes that she's lost the one thing she thought she could always count on, her love of food.
So Addolorata heads to Venice for a summer alone, aiming to find the ten things that make her happy. Once she's found them, she'll construct a new life around her ten things, but will they include her life in London?
Author: William Shakespeare
Genre: Tragic Drama/Play
The second of my Shakespeare books set in Venice on this list. In Othello, Shakespeare creates powerful drama from a marriage between the exotic Moor Othello and the Venetian lady Desdemona that begins with elopement and mutual devotion and ends with jealous rage and death.
Shakespeare builds many differences into his hero and heroine, including race, age, and cultural background. Yet most readers and audiences believe the couple's strong love would overcome these differences were it not for Iago, who sets out to destroy Othello.
Iago's false insinuations about Desdemona's infidelity draw Othello into his schemes, and Desdemona is subjected to Othello's horrifying verbal and physical assaults.
Author: Geraldine Brooks
Genre: Historical Fiction
I wasn't sure whether to list this book as contemporary fiction or historical fiction as it starts in the present (or near present) and works its way back in history. Either way, this is an interesting book set in Venice, among other places around the globe.
In 1996, Hanna Heath, an Australian rare-book expert, is offered the job of a lifetime: analysis and conservation of the famed Sarajevo Haggadah, which has been rescued from Serb shelling during the Bosnian war.
Priceless and beautiful, the book is one of the earliest Jewish volumes ever to be illuminated with images.
When Hanna, a caustic loner with a passion for her work, discovers a series of tiny artifacts in its ancient binding—an insect wing fragment, wine stains, salt crystals, a white hair—she begins to unlock the book's mysteries.
The reader is ushered into an exquisitely detailed and atmospheric past, tracing the book's journey from its salvation back to its creation.
Author: Iain Pears
Genre: Historical Fiction
This is another of the books set in Venice that both moves backward through time, and is set in multiple cities.
John Stone, a man so wealthy that in the years before World War One he was able to manipulate markets, industries and indeed whole countries and continents, has been found dead in mysterious circumstances. His beautiful young widow commissions a journalist to carry out an unusual bequest in his will but as he begins his research he soon discovers a story far more complex than he could have ever imagined…
As the story moves backward through time, from London in 1909 to Paris in 1809, before concluding in Venice in 1867, the mystery of John Stone's life and loves begins to unravel. The result is a spellbinding novel that is both a quest for the truth, a love story that spans decades and a compelling murder mystery.
Author: Kathryn Walker
Genre: Women's Fiction
I added this novel to our list of books set in Venice because it sounds like a beautiful story of self-discovery. And what better city to go through that than Venice, Italy!
Nel Everett, a young American woman, is touring Italy with her famous musician husband when, in a moment of fury, she pulls down her luggage and gets off the train. As her life speeds away down the tracks, Nel is marooned and on her own for the first time in eight years.
Bewildered, Nel returns to Venice where she encounters a tiny dog who leads her to an enigmatic stranger, a contessa, and a decaying Gothic palazzo. She is soon drawn into a world of charismatic characters, centuries of Venetian history, and the mystery of a lost masterpiece. What begins as a tale of loneliness and heartbreak opens into a dazzling, enchanting story of secrets and self-discovery in a magical city.
Author: Cornelia Funke
Genre: Children/Middle Grade
I am always excited to find children's books set in different places around the world. So, this was an easy book to add to this list of books set in Venice. Cornelia Funke spins a magical tale full of adventure.
Two orphaned brothers, Prosper and Bo, have run away to Venice, where crumbling canals and misty alleyways shelter a secret community of street urchins. Leader of this motley crew of lost children is a clever, charming boy with a dark history of his own: He calls himself the Thief Lord.
Propser and Bo relish their new "family" and life of petty crime. But their cruel aunt and a bumbling detective are on their trail. And posing an even greater threat to the boys' freedom is something from a forgotten past: a beautiful magical treasure with the power to spin time itself.
22. The Villa
Author: Nora Roberts
Genre: Romantic Suspense
When I started putting together my list of books set in Venice, I knew I wanted to put this book on the list. While the whole book doesn't take place in Venice, it starts there and revists throughout the book.
This is one of my favorite books to reread, especially if I'm in a funk.It has all the elements I love: a beautiful setting – Venice and Napa Valley, some good strong characters, a couple of fun romances, and a mystery that weaves it's way throughout the book.
PR executive Sophia Giambelli loves her job and has never worried about competition. For three generations, her family's wines have been world-renowned for their quality. But things are about to change at Villa Giambelli. Tereza, the matriarch, has announced a merger with the MacMillan family's winery—and Sophia will be assuming a new role.
As a savvy businesswoman, Sophia knows she must be prepared for anything…but she isn't prepared for Tyler MacMillan. They've been ordered to work together very closely, to facilitate the merger. Sophia must teach Ty the finer points of marketing—and Ty, in turn, shows her how to get down and dirty, to use the sun, rain, and earth to coax the sweetest grapes from the vineyard.

As they toil together, both in and out of the fields, Sophia is torn between a powerful attraction and a professional rivalry. At the end of the season, the course of the company's future—and the legacy of the villa—may take an entirely new direction. And when acts of sabotage threaten both the family business and the family itself, Sophia's quest will be not only for dominance, but also for survival.
Author: Barbara Quick
Genre: Historical Fiction
Another historical fiction/mystery book set in Venice. This time the focus is on music and Vivaldi. Welcome to eighteenth-century Venice at the height of its splendor and decadence.
A story of longing and intrigue, half-told truths and toxic lies, Vivaldi's Virgins unfolds through the eyes of Anna Maria dal Violin, one of the elite musicians cloistered in the foundling home where Antonio Vivaldi—known as the Red Priest of Venice—is maestro and composer.
Fourteen-year-old Anna Maria, abandoned at the Ospedale della Pietà as an infant, is determined to find out who she is and where she came from. Her quest takes her beyond the cloister walls into the complex tapestry of Venetian society; from the impoverished alleyways of the Jewish Ghetto to a masked ball in the company of a king; from the passionate communal life of adolescent girls competing for their maestro's favor to the larger-than-life world of music and spectacle that kept the citizens of a dying republic in thrall. In this world, where for fully half the year the entire city is masked and cloaked in the anonymity of Carnival, nothing is as it appears to be.
Author: Joseph Brodsky
Genre: Autobiography
Rounding out our list of books set in Venice comes this brief, intense, gem-like book, equal parts extended autobiographical essay and prose poem. Brodsky turns his eye to the seductive and enigmatic city of Venice.
A mosaic of 48 short chapters―each recalling a specific episode from one of his many visits there (Brodsky spent his winters in Venice for nearly 20 years)―Watermark associatively and brilliantly evokes one city's architectural and atmospheric character. In doing so, the book also reveals a subject―and an author―readers have never before seen.
Wrap up Books Set in Venice
I am a big fan of traveling around the world with my books. And, Venice seems like such a lovely city to visit – whether through the pages or in person.
So, which of these books set in Venice is right for you? Are you into historical fiction? Or maybe you prefer romance? Or maybe a biography or memoir? Whatever your preferred genre, you're bound to find a good book set in Venice to take you away!
Other Posts You Might Enjoy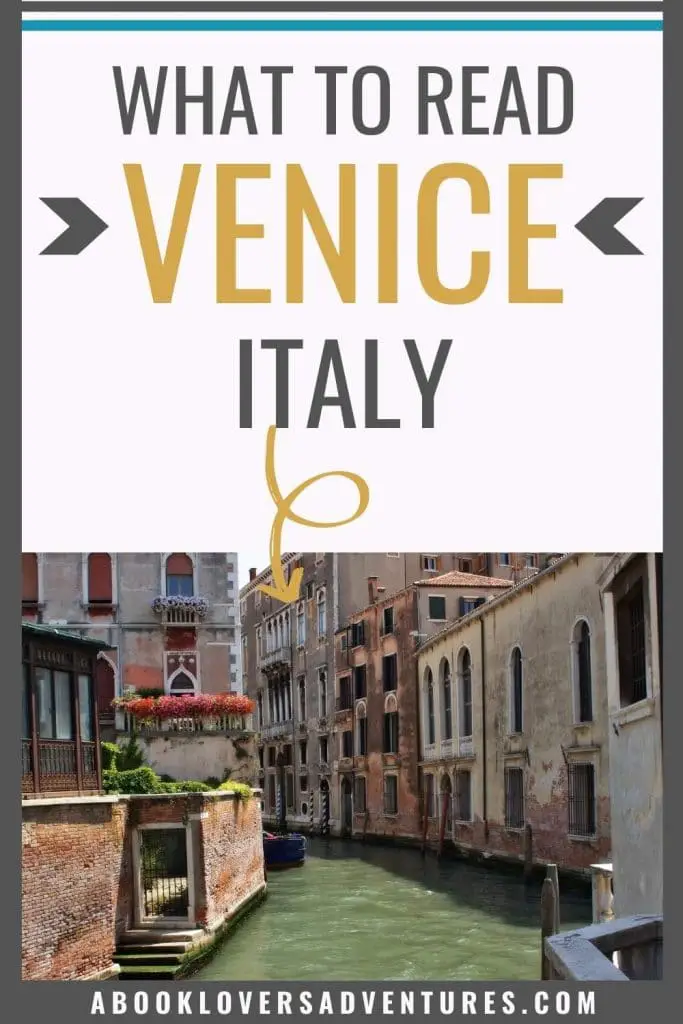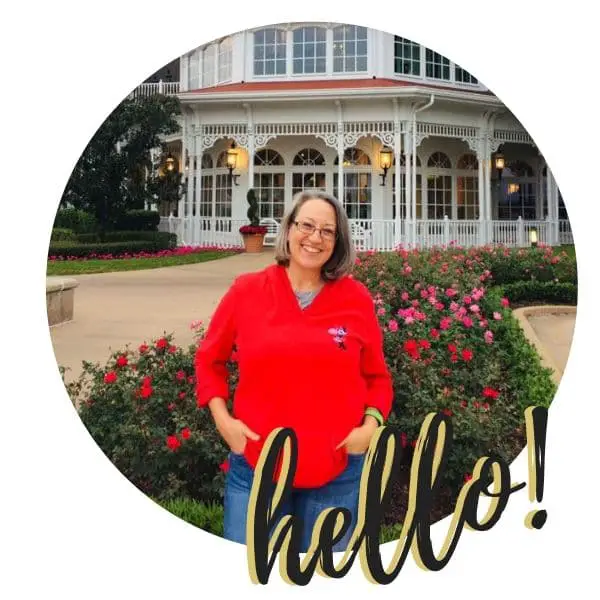 Becki is the author and founder of A Book Lover's Adventures. She has a degree in elementary education, has worked and volunteered in libraries for years, and spent several years in the travel industry. All of this has led to a love of books and travel. Becki loves to share her love by finding literary escapes to share!