How does a trip to England sound? While I've only been to England once, it was one of my favorite trips and I would love to go back one day. But until then, here's a list of books set in England to give us a literary escape for now.
Related Articles
Greenwich Village London | 5 Amazing Reasons You Need to Visit
How to have a fantastic day trip to Bath from London
20 Books set in London You need to read now
No time to read this post? Take a listen to my podcast
Books Set in the England
So, here they are. My list of books set in England and the English Countryside. Obviously, this list is not a complete list. So, let me know if you have a book set in the English Countryside that you think I should include here.
1. The Clockmaker's Wife
Genre: Historical Fiction
Summary:
London, 1940. Britain is gripped by the terror of the Blitz, forcing Nell Spelman to flee the capital with her young daughter – leaving behind her husband, Arthur, the clockmaker who keeps Big Ben chiming. 
When Arthur disappears, Nell is desperate to find him. But her search will lead her into far darker places than she ever imagined… 
New York, Present Day. When Ellie discovers a beautiful watch that had once belonged to a grandmother she never knew, she becomes determined to find out what happened to her. But as she pieces together the fragments of her grandmother's life, she begins to wonder if the past is better left forgotten… 
CLICK HERE for more info about this book
Genre: Murder Mystery
Summary:
Miss Marple encounters a compelling murder mystery in the sleepy little village of St. Mary Mead, where under the seemingly peaceful exterior of an English country village lurks intrigue, guilt, deception and death.
Colonel Protheroe, local magistrate and overbearing land-owner is the most detested man in the village. Everyone–even in the vicar–wishes he were dead. And very soon he is–shot in the head in the vicar's own study. Faced with a surfeit of suspects, only the inscrutable Miss Marple can unravel the tangled web of clues that will lead to the unmasking of the killer.
CLICK HERE for more info about this book
Genre: Contemporary Fiction
Destination: Cornwall, England
Summary:
At the end of a long and useful life, Penelope Keeling's prized possession is The Shell Seekers, painted by her father, and symbolizing her unconventional life, from bohemian childhood to wartime romance.
When her grown children learn their grandfather's work is now worth a fortune, each has an idea as to what Penelope should do. But as she recalls the passions, tragedies, and secrets of her life, she knows there is only one answer…and it lies in her heart.
CLICK HERE for more info about this book
Summary:
For Emily, accepting the proposal of Philip, the Viscount Ashton, was an easy way to escape her overbearing mother, who was set on a grand society match. So when Emily's dashing husband died on safari soon after their wedding, she felt little grief. After all, she barely knew him. Now, nearly two years later, she discovers that Philip was a far different man from the one she had married so cavalierly. His journals reveal him to have been a gentleman scholar and antiquities collector who, to her surprise, was deeply in love with his wife. Emily becomes fascinated with this new image of her dead husband and she immerses herself in all things ancient and begins to study Greek.
Emily's intellectual pursuits and her desire to learn more about Philip take her to the quiet corridors of the British Museum, one of her husband's favorite places. There, amid priceless ancient statues, she uncovers a dark, dangerous secret involving stolen artifacts from the Greco-Roman galleries. And to complicate matters, she's juggling two very prominent and wealthy suitors, one of whose intentions may go beyond the marrying kind. As she sets out to solve the crime, her search leads to more surprises about Philip and causes her to question the role in Victorian society to which she, as a woman, is relegated.
CLICK HERE for more info about this book
Genre: Classic/Bristish Humor
Summary:
Barbara Buncle is in a bind. Times are harsh, and Barbara's bank account has seen better days. Maybe she could sell a novel … if she knew any stories. Stumped for ideas, Barbara draws inspiration from her fellow residents of Silverstream, the little English village she knows inside and out.
To her surprise, the novel is a smash. It's a good thing she wrote under a pseudonym because the folks of Silverstream are in an uproar. But what really turns Miss Buncle's world around is this: what happens to the characters in her book starts happening to their real-life counterparts. Does life really imitate art, and can she harness that power for good?
CLICK HERE for more info about this book
Summary:
Marisa Rosso can't understand why everyone else is getting on with their lives as she still struggles to get over the death of her beloved grandfather, back home in Italy. Everyone loses grandparents, right? Why is she taking it so badly?
Retreating further and further from normal life, she moves to the end of the earth—the remote tidal island of Mount Polbearne, at the foot of Cornwall, hoping for peace and solitude, whilst carrying on her job as a registrar, dealing with births, weddings, and deaths, even as she feels life is passing her by.
Unfortunately—or fortunately?—the solitude she craves proves elusive. Between her noisy Russian piano-teaching neighbor, the bustle and community spirit of the tiny village struggling back to life after the quarantine, and the pressing need to help save the local bakery, can Marisa find her joy again at the end of the world?
CLICK HERE for more info about this book
Summary:
Sophie Breeze is a brilliant bridesmaid. So brilliant, in fact, that she's made it her full-time job.
As a professional bridesmaid, Sophie is hired by London brides to be their right-hand woman, posing as a friend but working behind the scenes to help plan the perfect wedding and ensure their big day goes off without a hitch. When she's hired by Lady Victoria Swann––a former model and "It Girl" of 1970's London; now the Marchioness of Meade––for the society wedding of the year, it should be a chance for Sophie to prove just how talented she is.
Of course, it's not ideal that the bride, Lady Victoria's daughter, Cordelia, is an absolute diva and determined to make Sophie's life a nightmare. It's also a bit inconvenient that Sophie finds herself drawn to Cordelia's posh older brother, who is absolutely off limits. But when a rival society wedding is announced for the very same day, things start to get…well, complicated.
Can Sophie pull off the biggest challenge of her career––execute a high-profile gala for four hundred and fifty guests in record time, win over a reluctant bride, and catch the eye of handsome Lord Swann––all while keeping her true identity a secret, and her dignity intact?
CLICK HERE for more info about this book
Genre: Fantasy
Summary:
Harry Potter has no idea how famous he is. That's because he's being raised by his miserable aunt and uncle who are terrified Harry will learn that he's really a wizard, just as his parents were.
But everything changes when Harry is summoned to attend an infamous school for wizards, and he begins to discover some clues about his illustrious birthright. From the surprising way he is greeted by a lovable giant, to the unique curriculum and colorful faculty at his unusual school, Harry finds himself drawn deep inside a mystical world he never knew existed and closer to his own noble destiny.
This series follows Harry throughout his seven years at Hogwarts and all the adventures that come with living in a magical world
CLICK HERE for more info about this series
Ready to Escape to
I don't know about you, but I'm ready to escape to England now!
After going through this list of books set in England, I'm already planning my literary escape. Care to join me?
Resources You'll Love
Here are some links I think you'll find helpful.
Let's Keep in touch
Are you on Instagram? I'd love for you to click that follow button so we can keep in touch!
You can follow me here: @abookloversadventures
My favorite way to keep in touch with you is through email. I won't spam you, but I do enjoy sharing books and literary adventures with you. And, if you join today, I'll send you my fabulous Read Around the World Challenge list of books!
You can click here to sign up (or sign up below)
Here are 3 ways we keep up with our favorite novels and what's coming out each month
Join Audible Premium Plus and get two free books. You'll be able to listen to old favorites or new titles each month.
Try Kindle Unlimited Membership Plan for free for one month. You can find all the new books coming out each month.
With your Amazon Prime membership, you have access to their Amazon First Reads each month. One free, new book at the beginning of each month! Not a member? Sign up now and get one month FREE!
Other article you might enjoy
11 Books Set in Paris You'll Love
24 fabulous books set in Venice you need to read now
24 Books Set in Florida That will make you want to Visit!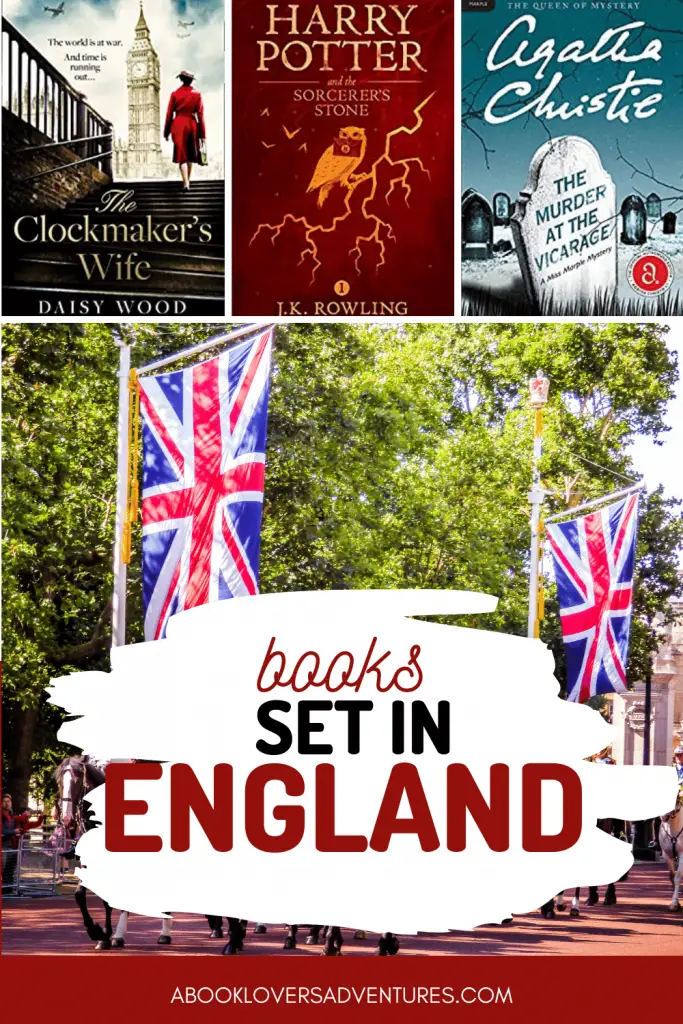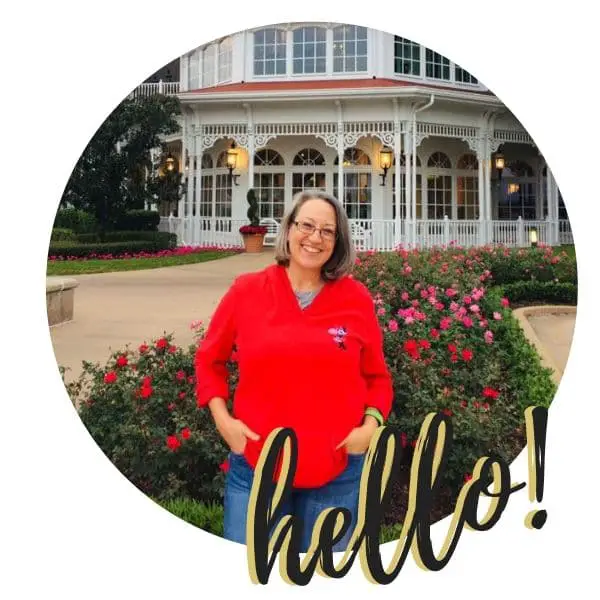 Becki is the author and founder of A Book Lover's Adventures. She has a degree in elementary education, has worked and volunteered in libraries for years, and spent several years in the travel industry. All of this has led to a love of books and travel. Becki loves to share her love by finding literary escapes to share!