Hooray for Hollywood! For the month of January, the Literary Escape Book Club is headed to Hollywood. So, I thought I'd put together a list of books set in Hollywood so we can dive in a little deeper.
No time to read? No worries! I've got a podcast episode you can listen to instead.
Related Articles
11 Books Set in Paris You'll Love
24 fabulous books set in Venice you need to read now
I've only been to Hollywood once in my life, even though I was born in the LA area. It was way back in the mid-80s and I worked for an airlines company. I wound up spending a fun weekend out there with a couple of friends I worked with.
You can listen to the podcast to get the full story, but there's a B-list star, club-hopping, and singing kumbaya involved, lol. So, feel free to go listen to the podcast if you'd like. There's a link right above.
Books Set in the Hollywood
So, here are the books that I came up with for our list of books set in Hollywood. I tried to pick a mix of genres and a mix of timeframes. So, there are some that are set in old Hollywood, the heyday time period, and contemporary Hollywood.
Leave a comment below to let me know what book resonates with you!
I chose this book set in old Hollywood as one of our Book Club reads. It has everything you think of when you think of old Hollywood.
Genre: Dual-timeline Fiction
Summary:
Aging and reclusive Hollywood movie icon Evelyn Hugo is finally ready to tell the truth about her glamorous and scandalous life. But when she chooses unknown magazine reporter Monique Grant for the job, no one is more astounded than Monique herself. Why her? Why now?
Monique is not exactly on top of the world. Her husband has left her, and her professional life is going nowhere. Regardless of why Evelyn has selected her to write her biography, Monique is determined to use this opportunity to jumpstart her career.
Summoned to Evelyn's luxurious apartment, Monique listens in fascination as the actress tells her story. From making her way to Los Angeles in the 1950s to her decision to leave show business in the '80s, and, of course, the seven husbands along the way.
Evelyn shares a tale of ruthless ambition, unexpected friendship, and a great forbidden love. Monique begins to feel a very real connection to the legendary star, but as Evelyn's story near its conclusion, it becomes clear that her life intersects with Monique's own in tragic and irreversible ways.
CLICK HERE for more info about this book
Genre: Noir Crime
Setting: Hollywood, CA
Summary:
The basis of the hit movie starring John Travolta and Danny DeVito, Get Shorty chronicles the over-the-top, sometimes violent Hollywood misadventures of a Florida mob loan shark who chases a deadbeat client all the way to Tinseltown and decides to stick around and make movies. 
Get Shorty's shylock protagonist, Chili Palmer, is a truly inspired creation and readers will relish his moves and countermoves in this electrifying, funny, bullet train-paced winner.
CLICK HERE for more info about this book
Genre: Classic Literature
Destination: Hollywood, CA
Summary:
The Last Tycoon was the novel F. Scott Fitzgerald was working on when he passed away. His friend, critic and writer Edmund Wilson, prepared the book and it was published posthumously in 1941.
The novel is generally said to be a roman a clef, modeled after film producer Irving Thalberg and the head of MGM at the time, Louis B. Mayer.
The story follows lead character Monroe Stahr in Hollywood in its heyday. It follows Stahr's rise to power and his conflicts with rival Pat Brady.
CLICK HERE for more info about this book
Genre: Romantic Suspense
Destination: Hollywood, CA
Summary:
Sarah Rainsford has been on the run for more than three years. She's changed identities yet again in hopes of throwing her violent estranged husband, a police lieutenant, off her trail. Since she's still legally married to him, and he is willing to bend any laws to get his hands on her inheritance, he'll stop at nothing to locate her.
With a new name and fake ID papers, she lands a job as a personal assistant to none other than Hollywood's golden boy director Mick Talford. He's a difficult client but she senses hidden depths to him. Once Mick and Sarah combine forces in a desperate attempt to keep Sarah out of harm's way, they build a strong bond . . . but with danger trailing them, is it enough to keep them both alive?
CLICK HERE for more info about this book
Genre: Biographical Fiction
Destination: Germany/Hollywood
Summary:
Her beauty almost certainly saved her from the rising Nazi party and led to marriage with an Austrian arms dealer. Underestimated in everything else, she overheard the Third Reich's plans while at her husband's side and understood more than anyone would guess.
She devised a plan to flee in disguise from their castle, and the whirlwind escape landed her in Hollywood. She became Hedy Lamarr, screen star.
But she kept a secret more shocking than her heritage or her marriage: she was a scientist. And she had an idea that might help the country fight the Nazis and revolutionize modern communication…if anyone would listen to her.
CLICK HERE for more info about this book
Genre: Biographical Fiction
Setting: Hollywood, CA
Summary:
When Julie Crawford leaves Fort Wayne, Indiana, for Hollywood, she never imagines she'll cross paths with Carole Lombard, the dazzling actress from Julie's provincial Midwestern hometown. The young woman has dreams of becoming a screenwriter, but the only job Julie's able to find is one in the studio publicity office of the notoriously demanding producer David O. Selznick, who is busy burning through directors, writers, and money as he films Gone with the Wind.
Although tensions run high on the set, Julie finds she can step onto the back lot, take in the smell of smoky gunpowder and the soft rustle of hoop skirts, and feel the magical world of Gone with the Wind come to life. Julie's access to real-life magic comes when Carole Lombard hires her as an assistant and invites her into the glamorous world Carole shares with Clark Gable, who is about to move into movie history as the dashing Rhett Butler. 
Carole Lombard, happily profane and uninhibited, makes no secret of her relationship with Gable, which poses something of a problem for the studio because Gable is technically still married—and the last thing the film needs is more negative publicity. Julie is there to fend off the overly curious reporters, hoping to prevent details about the affair from slipping out. But she can barely keep up with her blond employer, let alone control what comes out of Carole's mouth, and—as their friendship grows—Julie soon finds she doesn't want to. Carole, both wise and funny, becomes Julie's model for breaking free of the past.
In the ever-widening scope of this story, Julie is given a front-row seat to not one but two of the greatest love affairs of all time: the undeniable on-screen chemistry between Scarlett and Rhett, and offscreen, the deepening love between Carole and Clark. Yet beneath the shiny façade, things in Hollywood are never quite what they seem, and Julie must learn to balance her career aspirations and her own budding romance with the outsized personalities and overheated drama on set.
CLICK HERE for more info about this book
Genre: Psychological Thriller
Setting: Hollywood, CA/Caribbean
Summary:
In the midst of a sizzling hot summer, some of Hollywood's most notorious faces are assembled on the idyllic Caribbean island of St. Genesius to film The Siren, starring dangerously handsome megastar Cole Power playing opposite his ex-wife, Stella Rivers. The surefire blockbuster promises to entice audiences with its sultry storyline and intimately connected cast.
Three very different women arrive on set, each with her own motive. Stella, an infamously unstable actress, is struggling to reclaim the career she lost in the wake of multiple, very public breakdowns. Taylor, a fledgling producer, is anxious to work on a film she hopes will turn her career around after her last job ended in scandal. And Felicity, Stella's mysterious new assistant, harbors designs of her own that threaten to upend everyone's plans.
With a hurricane brewing offshore, each woman finds herself trapped on the island, united against a common enemy. But as deceptions come to light, misplaced trust may prove more perilous than the storm itself.
CLICK HERE for more info about this book
Ready to Escape to Hollywood?
Who's ready to escape to Hollywood? After going through this list of books set in Hollywood, I'm already planning my literary escape. Care to join me?
Resources You'll Love
Here are some links I think you'll find helpful.
Let's Keep in touch
Are you on Instagram? I'd love for you to click that follow button so we can keep in touch!
You can follow me here: @abookloversadventures
My favorite way to keep in touch with you is through email. I won't spam you, but I do enjoy sharing books and literary adventures with you. And, if you join today, I'll send you my fabulous Read Around the World Challenge list of books!
You can click here to sign up (or sign up below)
Here are 3 ways we keep up with our favorite novels and what's coming out each month
Join Audible Premium Plus and get two free books. You'll be able to listen to old favorites or new titles each month.
Try Kindle Unlimited Membership Plan for free for one month. You can find all the new books coming out each month.
With your Amazon Prime membership, you have access to their Amazon First Reads each month. One free, new book at the beginning of each month! Not a member? Sign up now and get one month FREE!
Other article you might enjoy
11 Books Set in Paris You'll Love
24 fabulous books set in Venice you need to read now
24 Books Set in Florida That will make you want to Visit!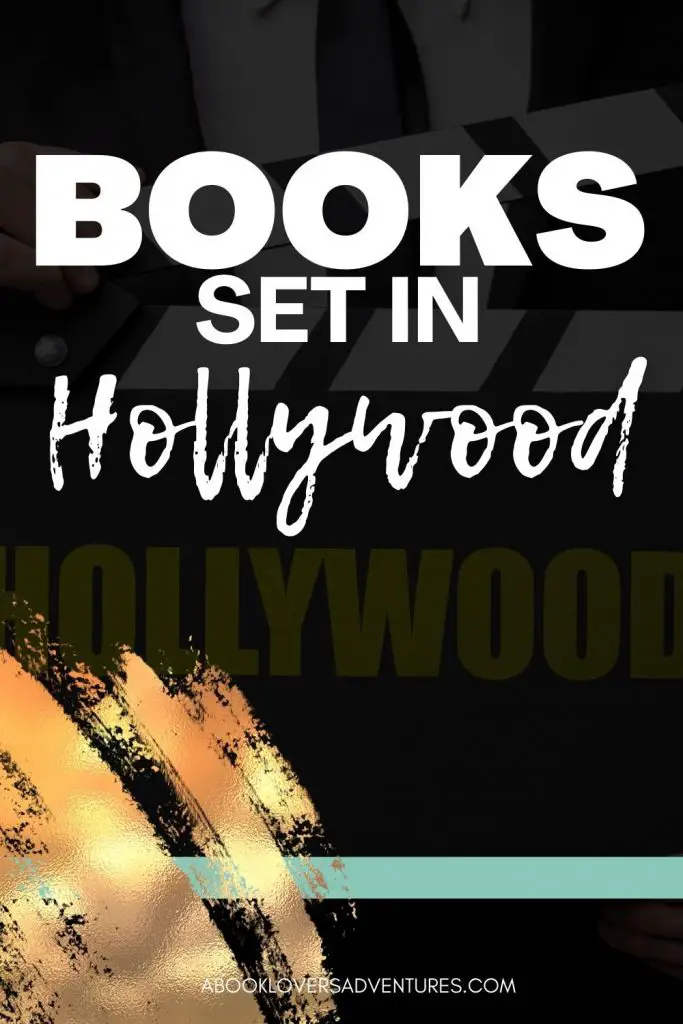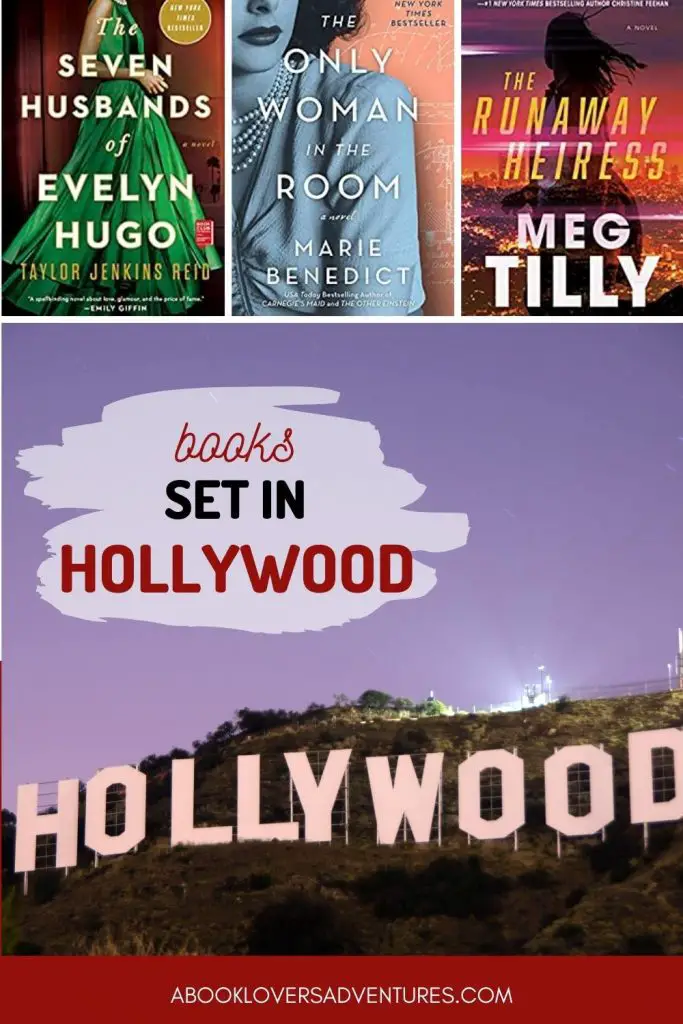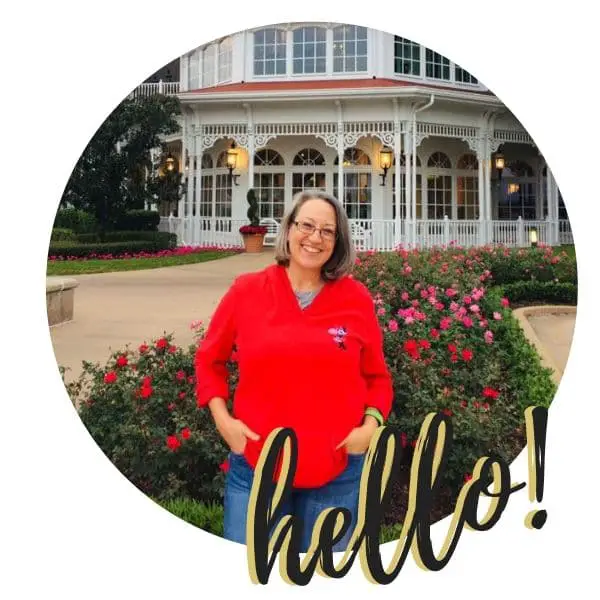 Becki is the author and founder of A Book Lover's Adventures. She has a degree in elementary education, has worked and volunteered in libraries for years, and spent several years in the travel industry. All of this has led to a love of books and travel. Becki loves to share her love by finding literary escapes to share!