Visit Deland ~ A Central Florida Day Trip You'll Want to Make
So, now that 2017 is over and My Year of Adventure is over – now what?!  I discovered throughout last year that I really enjoyed having a "series" to write on the blog.  So, I thought long and hard about what would be a good series for 2018.
What I decided, and I'm super excited about this, is to have a Hometown Tourist series!  I figured, since I enjoyed writing about my hometown, then maybe others would be excited to write about theirs.
I have enlisted the help of many bloggers to write about their hometowns.  So, every Sunday in 2018 you will be introduced to a new city and a new blog.  We will go all over the United States and even up into Canada together throughout the year.
I think it's going to be a lot of fun!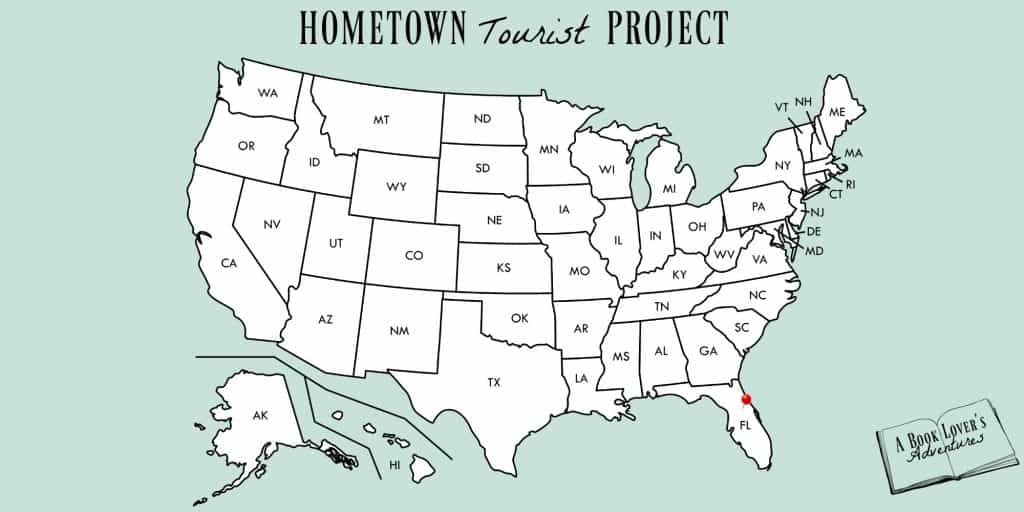 Hometown Tourist Project #1 ~ Visit DeLand, Florida
I want to introduce you again to my hometown.  This time however, I thought I'd let friends tell you why they think you should visit DeLand, Florida!
So, if you are anywhere in the Central Florida area, you should visit DeLand!  It makes a great Day Trip from pretty much anywhere!  We are an easy 45 minutes from Orlando and 25 minutes from Daytona Beach.  So, right in the middle of everything!
My Favorite Things About DeLand
So, welcome to my town and many of the reason (and people) that make living here so fabulous!
The Downtown Area
DeLand has worked really hard on making our downtown area vibrant and relevant.  It is easily one of the best things about our fair city and draws many to our area!
Jo S. –  In our travels, we always look at a city's downtown area. We have yet to see anything remotely like DeLand's beautiful and vibrant downtown. Tupelo, MS, comes close but not quite as good!
Carrie H. –  Downtown is nice. Love how active it is with all the festivals, parades, adorable shops, and good food with vegan options.  
Stacey S. – Coming from Ft. Lauderdale it's a refreshing change. Small town with great people and a downtown area that some only dream of.
Rajni B. – Museum of Art – Deland is a community treasure for which I am deeply grateful — a welcoming and inspiring space!
The Eateries
We have so many fabulous restaurants downtown!  From burgers and subs, to Thai and pho.  You can easily find any type of food, and it's all good!!
Abby L. –  Artisan's Alley on Friday nights, the eateries: Sweet Spot, Bake Chop, The Table, Santorini's, Dobros, Potato Patch and Brian's are our favorites.
Marcia L. –  De La Vega, Downtown/Earl Brown Park Art festivals, Short drive to Beach & Sugarmill
Suzette L. – Being able to dine at an outside table. It's like being in a scaled down big city.
Carrie H. – Good vegan options: De La Vega has a vegan menu, can get veggie sub at Firehouse Subs, veggie pizza at Tom's Pizza, cauliflower tacos at the little Taco Hut, Vegan lattes, salads and wraps at Boston Coffee House. There is usually a dairy free frozen yogurt at Berryville.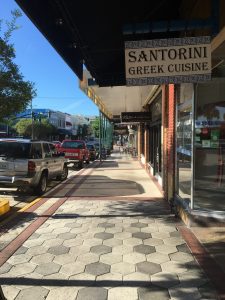 Sense of Community and the People
While the downtown area and restaurants may be what bring people to visit, the community and people of DeLand are what make people stay!
Jennifer B. –  I love that DeLand doesn't just support the arts…It supports ARTISTS. Musicians Fine Artists, Potters, Painters, Writers…if you have a talent, set up shop in DeLand! People will nurish your creativity and support your passion!
Dawn C. –  I love that as much as it has changed since I first arrived in 1971, so much of it is still the same. The sense of community is very strong in DeLand.
Laura H. – The people!
Andrea M. – The PEOPLE 
😍 Being born & raised, have never left, & never intend to! This TOWN has EVERYTHING! But, THE PEOPLE; the people make DeLand what it is!
Abby L. –  I would say the community here is fabulous. I love the gentleness and traditions of DeLand.
Marlene B. – The beautiful campus of Stetson University, and Daryl F. – First United Methodist church,
The History
Lynelle T. –  A bit of what I remember as "old Florida". A few unpaved road, counting alligators at Woodruff Preserve, vivid sunsets on the St. John River, the sounds of silence. drinking coffee with friends on the Boulevard and so much more.
Carol B. –  We love how the history of the city and buildings come alive through the names and personalities of the shops, eateries, breweries and festivals. There is a significance to it all, nothing irrelevant. Airport bar with the best burger ever as you watch people from all over the world skydive to break records. Antique shopping while having a local made beer from Persimmon brewery. The market in the streets with all home made products, both for decor and palette, awesome. Selfishly upset that this all took off after we left our hometown, but we take every advantage to come back and catch up and enjoy! Still a "Mayberry" town in my book 
❤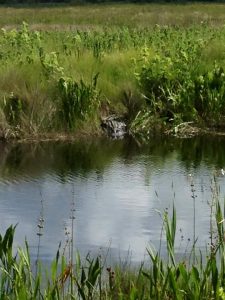 Ready to Visit DeLand?!
So, are you convinced that you need to come visit DeLand?  If you come to Central Florida, we're right off I-4!  And, we'd love to have you visit DeLand! If you'd like to read my original article that started it all, you can find it here!
Stay tuned for more hometowns to come in my Hometown Tourist Project!
Other Articles You Might Enjoy
My Surprising Day as a Hometown Tourist ~ DeLand, Florida
Living in a Small Town ~ The Unique Allure of it!
Top 5 Most Popular Adventures from My Year of Adventure
Blue Springs ~ The Beautiful & Real Florida You Need to See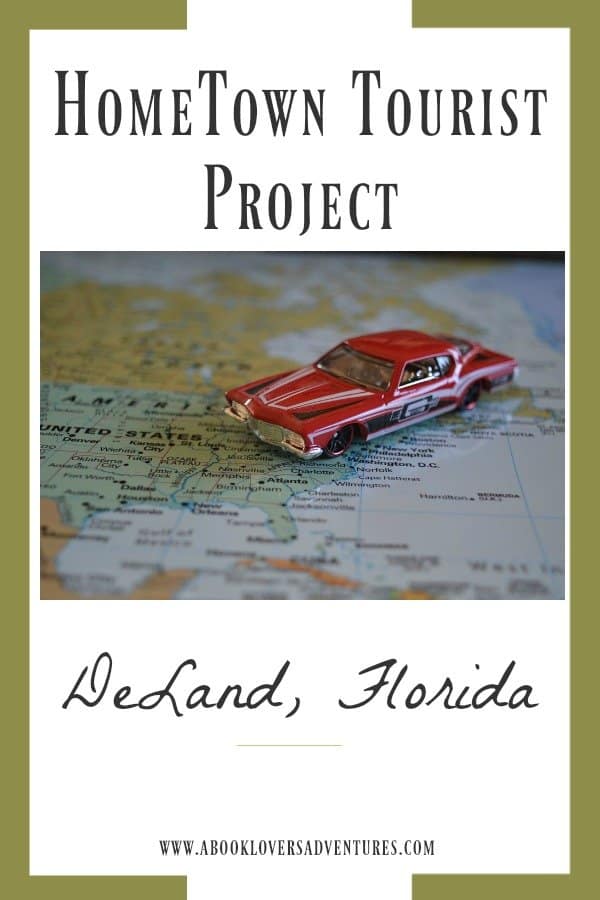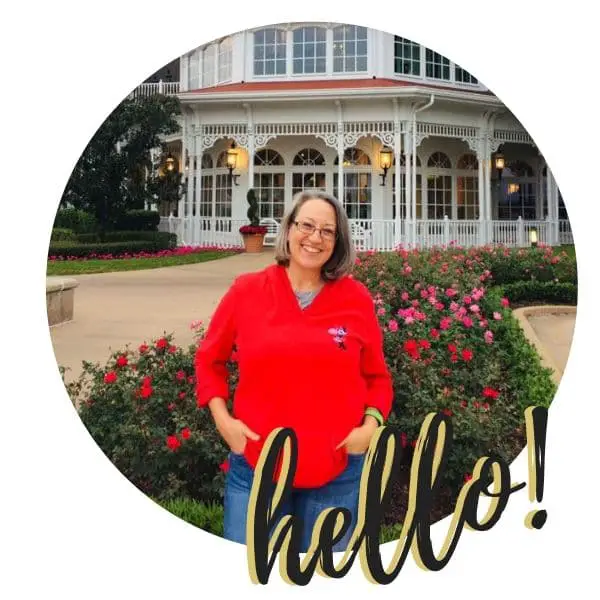 Becki is the author and founder of A Book Lover's Adventures. She has a degree in elementary education, has worked and volunteered in libraries for years, and spent several years in the travel industry. All of this has led to a love of books and travel. Becki loves to share her love by finding literary escapes to share!