Living in a Small Town ~ The Unique Allure of it!
Living in a Small Town
I read an interesting article about how Millennials are moving to bigger cities versus living in a small town.  Now, this is certainly nothing new!  It's been going on for generations.  Kids leave the small town for either college or work opportunities.  And heck, I was one who left my small town at the first opportunity to find adventure (well, and college).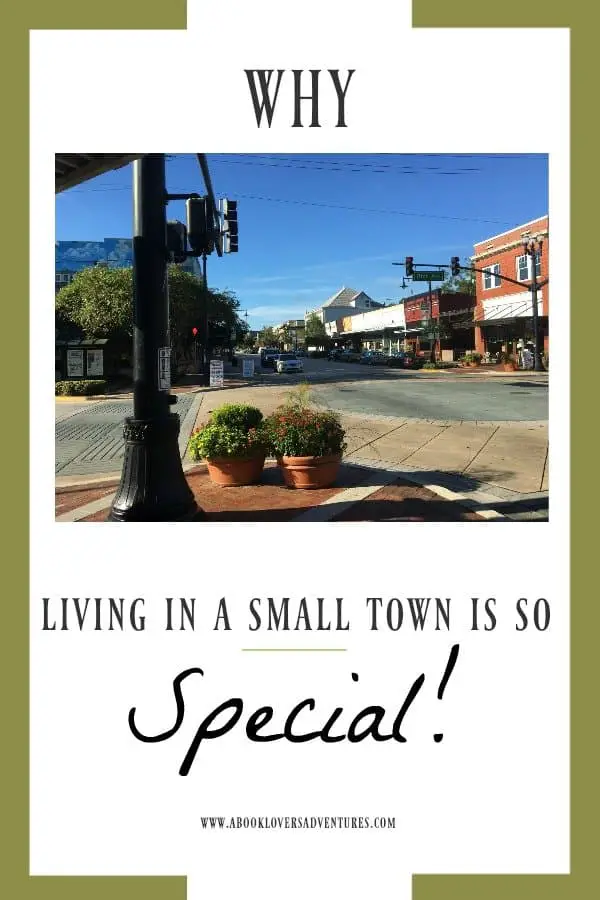 The interesting thing that they didn't talk about in the article is that when those Millennials start having kids, they may want to be living in a small town again.  There's just something special about raising your family in a small town!
The small town I live in, Deland Florida, is home to Stetson University.  So, a lot of college students come to our town via Stetson and wind up staying.  And well, how can I blame them.  It's a great town!
Advantages for Living in a Small Town
You Know everyone!

Walking around town on any given night, you will most certainly run into at least one person you know, or kids who go to school with yours, or teachers who taught your kids… Ok, I suppose this could be a disadvantage of living in a small town, too, lol!  But usually, it's pretty great!

Strong sense of community & belonging

When you know everyone, or at least a good chunk of everyone, in your town, it makes sense that you will have a strong sense of belonging and caring for your community.  I have seen this in several of the small towns I've been part of, and it's a beautiful thing!

In the town I live in now, a 5K race call MeStrong was started to support a local woman who had cancer.  The race continues each year and now she, and our community, supports other locals also fighting cancer.  It has grown each year, and now tens of thousands participate!  Here's my post from last years's run.

Long (sometimes colorful) history

Each town has it's own story!  It's fun when you live in a small town to learn that history.  And, town's commemorate their history in unique and different ways.  In our town, you can find murals that depict different parts of our history.  Online you can find the information to do your own walking tour of the area!

One of the downtown murals depicting Deland's history

Unique things to do!

Have you ever noticed how small towns always seem to have the oddest festivals or parades?  That is definitely one of the things I love about small towns.  Several years ago we lived a little further north in central Florida and a small town near us had a Watermelon Festival – complete with a seed spitting contest!!  Another small town we lived in had a really great 4th of July parade.  There were always horses, decorated bikes and an old fashioned fire engine.  My kids always looked forward to this parade!

Support local events and talent!

One of the benefits of living in a small town is that local efforts tend to be well supported!  So, whether it's a local restaurant, theater, sporting team, whatever, small towns enjoy supporting their own!

In Deland, our local theater, Athens Theatre, is very well supported and attended.  Since we are close to several colleges/universities and several theme parks, we attract very talented people to our shows! So, even though it's small town theater, it's always a fabulous show.  Just not at the big city prices!

Athens Theatre, our local venue for great shows!

Close enough to the "big city"

The beauty of living in Central Florida, is you're always close to the big city!  Growing up in Central Florida, I was always within 30 minutes of the beach (Daytona Beach) and within 40 of the big city, Orlando!  That's a pretty good place to be.  Orlando offers everything from Broadway shows, theme parks, fine dining, to amazing concerts!  And, when my world seems too small, I've got three airports within 45 minutes!  So, the world is less than an hour away!!  So, personally, I feel like I'm in the best possible spot in the world!
Are You Big City or Small Town?
So, what about you?  Are you a big city person or do you like living in a small town?  Raising kids in a town where everyone knows them and supports at least something they're involved in is a unique treat that I'm happy to offer my kids.
Soon enough they will be out on their own exploring the world to find their own space.  It will be fun to see whether they find that spot in a big city somewhere in the world, or if living in a small town is what will appeal to them!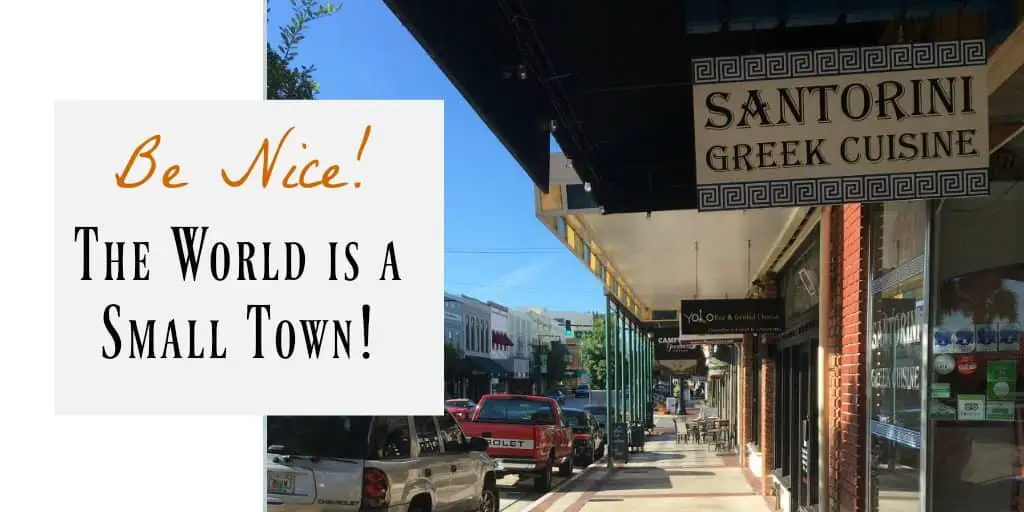 Other Articles You Might Enjoy
How to Live Intentionally and Choose Your Own Adventure
My Surprising Day as a Hometown Tourist ~ DeLand, Florida
You'll Love the Surprising Benefits of the Gift of Time
You can check out my DISCLOSURE POLICY here!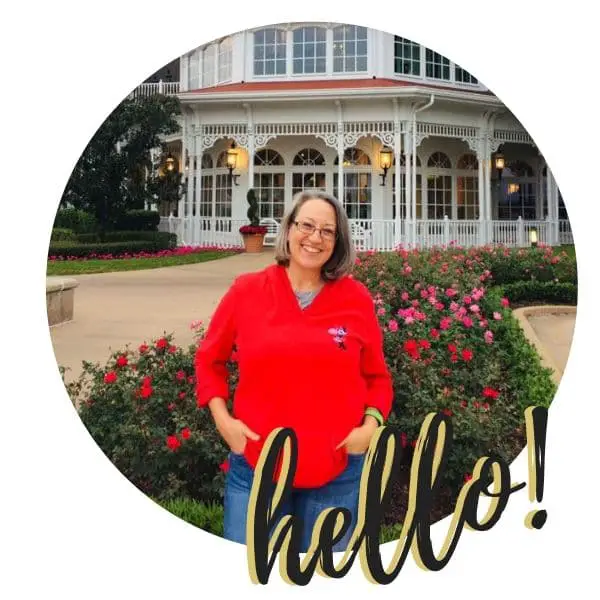 Becki is the author and founder of A Book Lover's Adventures. She has a degree in elementary education, has worked and volunteered in libraries for years, and spent several years in the travel industry. All of this has led to a love of books and travel. Becki loves to share her love by finding literary escapes to share!