Best Things to do in Chicago from an Insider!
Welcome to my Hometown Tourist Project!  Each week we will be treated to a new blogger giving us a tour of their hometown.  Throughout the year we will be going all over the country and even up into Canada!  Today I am pleased to introduce you to Cassandra Washington who blogs at Sustah-Girl Chronicals.  Cassandra's blog is a travel & lifestyle blog.  She encourages women to live life and have adventures of the mind, body and soul!  But, today Cassandra is going to introduce us to her hometown of Chicago, IL. I have been to Chicago a few times, but I'm really excited to learn all the best things to do in Chicago from an insider!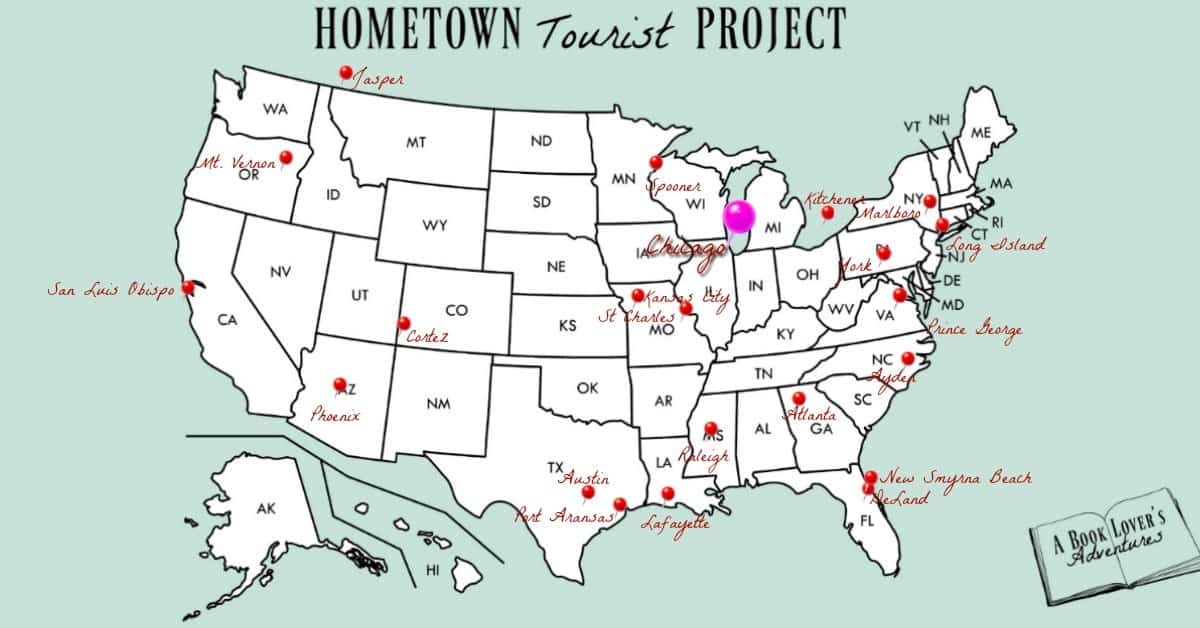 Hometown Tourist Project Week # 24 – Chicago, Illinois
By: Cassandra Washington
Chicago Is My Kind of Town
Hello! My name is Cassandra Washington, and I was born and raised in Chicago. I love my city and all of its beauty. Currently, I am a retired educator who loves to write, travel and enjoy life.  I write a blog, Sustah-Girl Chronicles.  But today I want to share my hometown with you and all the best things to do in Chicago when you visit!
A Little About Chicago
Chicago, Illinois sits on the shores of Lake Michigan. It's a beautiful and fun city. Over 55 million visitors came to Chicago in 2017. It is a place where people from across the globe come for business and leisure travel. Whatever the purpose of the visit, Chicago has much to offer and much to see. It is the city with broad shoulders.
My hometown, Chicago is a Midwest transportation and business hub. It's known as the Windy City for cold winters. However, winter, spring, summer, and fall, this city is full of activities for all ages. The city is alive with festivals, music, art, professional sports, good eating, and so much more.
Best Things to do in Chicago
You are probably wondering exactly what does Chicago have to offer.  What do you do? What do you see? There is so much to see and do that you must visit more than once.  
In 2017 Chicago received recognition from prominent publications. Chicago was voted the "best big city" by Travel and Leisure. Bon Appetit Magazine voted Chicago as "the restaurant city of the year." Financial Times called Chicago "the most architecturally aware city on earth." The number of visitors increases each year as Chicago becomes the playground of the Midwest.
Chicago's Architecture
Chicago is known for its architecture. I love taking an architecture tour. Visitors can take walking tours or boat tours on the Chicago River and Lake Michigan.  Big Bus tours are also available. There are many tour operators available. Check out more information on the website for the Chicago Architecture Foundation.
Chicago has the traditional and modern architecture. Two buildings you must see, and experience is the John Hancock Building and the Willis Tower (formerly known as the Sears Tower). With 110 floors the Willis Tower is the second tallest building in the United States and the 14th tallest in the world.
Willis Tower
You must visit the Willis Tower Sky Deck on the 103rd floor. Not only does it have spectacular views of the city, on a sunny day you can see four states.  The Sky Deck has The Ledge. It's not for the weary! At 1,353 feet in the air, the Ledge's glass boxes extend out 4.3 feet from the Skydeck.
John Hancock Building
Afterward, visit the John Hancock Building. On the 94th floor is the 360 Chicago. You can enjoy 360-degree views from 1000 feet up. There's also The Tilt. Not for the faint at heart, The Tilt is an enclosed moving platform that tilts you out over Michigan Avenue from the 94th Floor. After visiting The Tilt,  you may need a drink to calm your nerves. Then visit the 95th floor. There you can have a meal, glass of wine or cocktail at the Signature Room.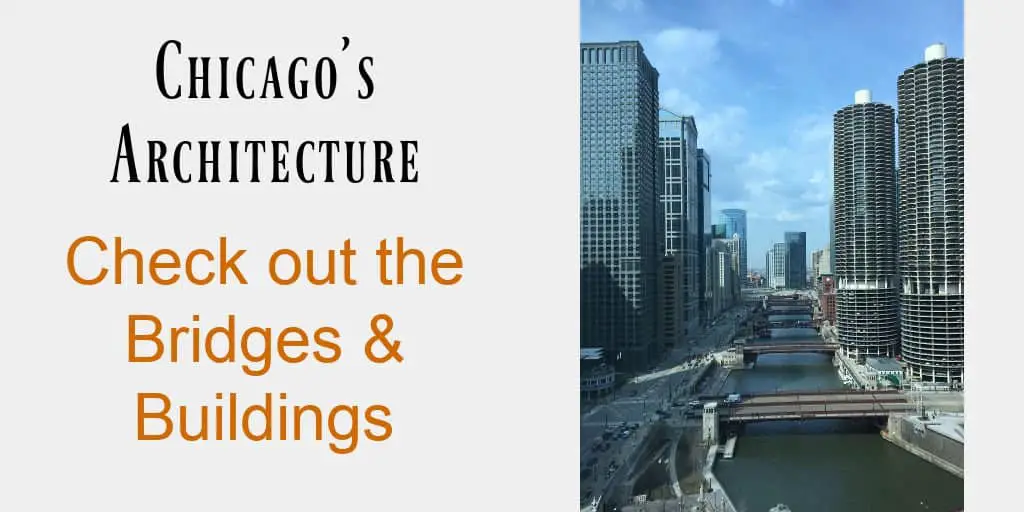 Museums
While visiting Chicago feel free to check out various museums throughout the city.  I spend time at the Museum Campus on the lakefront. When visiting, you can purchase and use a City Pass Chicago to access these museums: Field Museum, Shedd Aquarium, Art Institute of Chicago, and Adler Planetarium.
Other excellent museums to visit include Museum of Science and Industry, Mexican Art Museum, Museum of Contemporary Art, DuSable Museum of African American History, and Chicago History Museum.
Greenspace & Parks
In my opinion, one of the best things to do in Chicago is visit one of our many greenspaces!  The city sits on the shores of Lake Michigan. Chicago has beautiful greenspace and parks throughout the city. If you enjoy the outdoors, be sure to spend time at Millineum Park. It is a public park space that gets over 25 million visitors per year. Located in the heart of downtown, you will experience fascinating structures, architecture, and landscape design. During the summer months enjoy musical concerts featuring jazz, rock, blues, gospel, classical, and more.
Next door to Millineum Park is another beautiful greenspace, Grant Park. Many festivals are hosted in Grant Park: Blues Festival, Jazz Fest, Gospel Fest, Taste of Chicago, and Summer Dance. Grant Park houses the famous Buckingham Fountain. Every night the fountain displays a colorful light show.  Other places to enjoy nature and walk off calories is the River Walk along the Chicago River, the 606 Trail, and the Lakefront Bike and Pedestrian Trail.
Don't forget to visit Navy Pier, a Chicago landmark. Located on Lake Michigan, visitors can ride the Centennial Ferris Wheel and see spectacular views of the city. Events are throughout the year including concerts, fireworks, tours, boat rides, etc.
Chicago is a Food Town
All of the walking, riding, and sightseeing makes you very hungry. Do not fret because Chicago is a food town. Chicago is the place for deep dish pizza, Chicago style hot dogs, Italian Beef sandwiches, Garrett's Popcorn, and Rainbow Ice Cream. Sounds delicious!
Did you know that Chicago has 25 Michelin starred restaurants? You can experience diners and dives, steakhouses, or four-star restaurants.  Also, because of a diverse population, visitors can experience a wide range of flavors, dishes, and cooking styles.
Come Visit Chicago!
So, I've give you the best things to do in Chicago when you visit!  But, as you can see there is much to see in a city with 77 neighborhoods. This post gives you a list of possibilities for your first visit. Become one of many who falls in love with my hometown Chicago, the city with broad shoulders.
More About Cassandra & Sustah-Girl Chronicles
The title of this website is taken from the comic book titled, Sustah-Girl, Queen of the Black Age. The book was created and co-authored by Cassandra Washington in the 1990's featuring an African-American female superhero. Sustah-Girl was a strong, intelligent and beautiful character. Therefore, she represents all of the women in the world who have the same attributes. Women make many contributions all across the globe and must be recognized for their efforts.
If you'd like to read more about Cassandra and the Sustah-Girl Chronicles, you can follow her via her email or on social media!
Let's Get Social
I really enjoy Cassandra's Instagram account!  It's a fun mix of travel, food and life!
Other Articles You Might Enjoy
Visit Tarpon Springs ~ an Easy Day Trip from Orlando!
5 Reasons You'll Want to Visit Unique Greenwich England
How to Make the Most of Your College Tour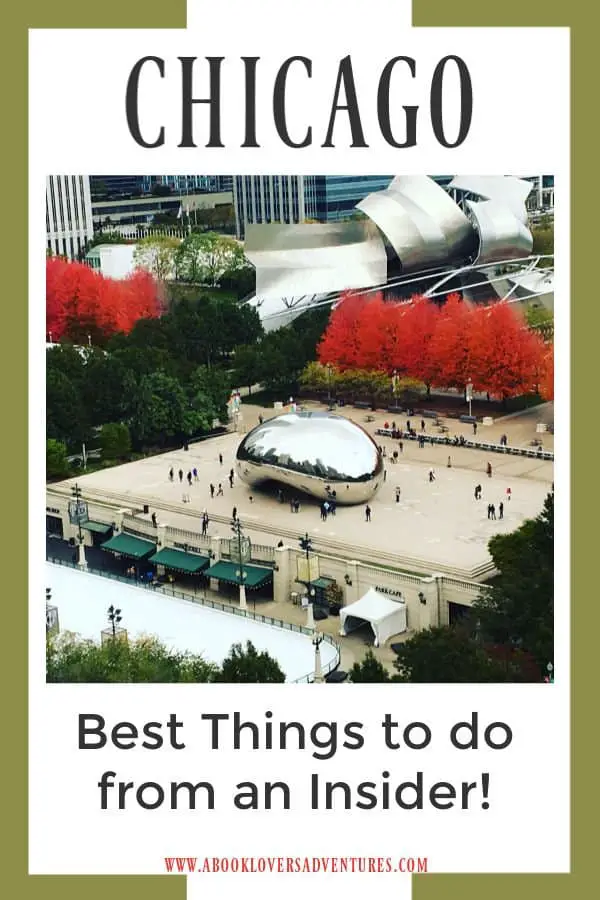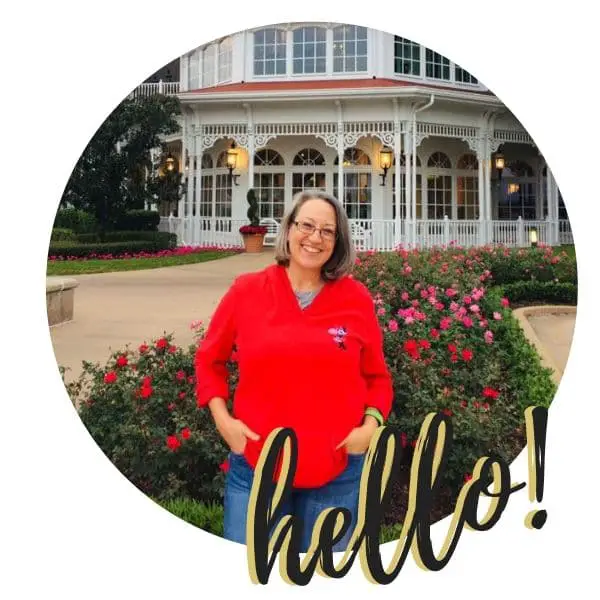 Becki is the author and founder of A Book Lover's Adventures. She has a degree in elementary education, has worked and volunteered in libraries for years, and spent several years in the travel industry. All of this has led to a love of books and travel. Becki loves to share her love by finding literary escapes to share!