Most popular blog posts | Winter Blog Hop
I always find it interesting to look back at the end of the year and see what I did on my blog and how things have changed over the year. Today I thought it would be interesting to see what my most popular blog posts are on my blog.
And, my timing in looking back this year coincided perfectly with the Winter Bookish Blog Hop! So, not only will you get to see what my most popular blog posts are, but I'll share with you popular blog posts from my friends in the Bookish Blog Hop community too!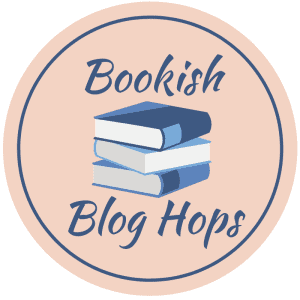 Most Popular Blog Post(s) of All Time
When looking through my analytics, it was interesting to see that my all-time best performing posts are ones that are about personal experiences in our family. Since these two are basically neck in neck number-wise, I thought I'd share them both.
Sweet 16 Murder Mystery Birthday Party
My most popular post of all time is about my daughter's 16th birthday party. We wound up hosting a murder mystery party, and it was a blast! If you'd like to see how we did it and maybe host your own murder mystery birthday party, you can read about it here.
<MURDER MYSTERY BIRTHDAY PARTY>
Giving Experiences Instead of Gifts
This is another one that was personal to my family. We changed up our family's Christmas traditions and instead of exchanging gifts, we exchanged experiences. I wound up being interviewed by The Washington Post because of this article, which was pretty cool!
If you'd like to read about how we changed our Christmas traditions and gave experiences or to see how you can try it in your own family, you can read about it here.
<GIVING EXPERIENCES INSTEAD OF GIFTS>
Most Popular Blog Posts for This Year
This year, I wound up streamlining my blog a bit and narrowed my focus down to three categories: Books, Travel and Harry Potter. Harry Potter pretty much crosses over both of the other categories, but I felt like it deserved its own space.
So, here is my most popular blog post for each of these categories for this year.
Books
Books set in Savannah, Georgia
I wrote this article shortly before my husband and I went to Savannah for a weekend getaway. I love reading books set in a destination before I go, so it made sense to me to read a few books and share them. And, by the way, Savannah is an awesome destination for book lovers!! You can read about which books I read here.
Travel
Things to do in Melbourne, Florida
My most popular travel blog post is about what are the best things to do and see when in Melbourne, Florida. Melbourne is a fantastic place to visit if you are in the Central Florida area. There's the Kennedy Space Center, beaches, and fun shopping and dining. You can read all about it here.
Harry Potter
21 Useful Harry Potter Gift Ideas
I put this post together when thinking about how we are trying to declutter our house, and how much useless (but cool) Harry Potter stuff we had around our house. I decided it would be interesting (and useful) to put together a list of Harry Potter products that were actually useful and wouldn't just sit on a shelf. So, if you are a Harry Potter fan, or know someone who is, you can check out the article here.
<21 USEFUL HARRY POTTER PRODUCTS>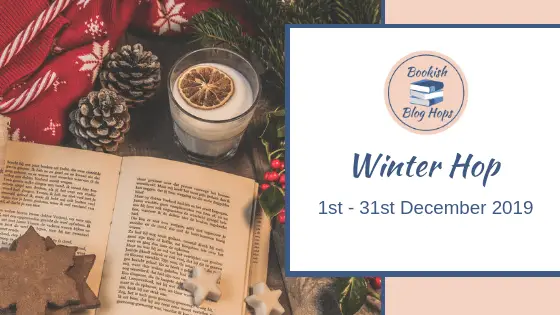 Other Bloggers Most Popular Blog Post
Now I'd like to share with you popular blog posts from my friends at the Bookish Blog Hop.
I blog about parenting, as well as books, and my most popular post to date is one of my parenting ones. It's about taking young children to a wedding.
My most popular book post to date is a rundown of my top 5 favourite audiobooks. I need to update this though as I've since listened to How Not To Be A Boy by Robert Webb and want to put that in my top 5! 
My most popular blog post to date in terms of views is my book review of Where the Forest Meets the Stars by Glendy Vanderah.
This book is a wonderfully heartwarming tale about the challenges that life throws our way, but how the power of love can heal all.
My most popular so far was in February of this year. My review of House of Salt and Sorrow by Erin A. Craig.
It was such a great read and was a debut novel by this author! If any of my reviews had to be the most popular, I'm glad it's this one and is getting the word out about this amazing book!
My most popular blog post is a book list with the best books in Audible Escape.
As a subscriber, you can listen to as many audiobooks as you want for a fixed monthly fee (think Netflix or Kindle Unlimited). I love Audible Escape because it's a fantastic deal for us audiobook fans and Audible puts a lot of effort into adding tons of new books every month.
Our most popular blog posts always seem to center around our AtoZ Reading Challenge. As we originally started out talking only about books (before graduating to books & blogging), this makes sense.
Currently, our most popular post is our 2019 AtoZ Challenge sign-up. As long as our readers enjoy our challenge, we'll keep hosting it. 
My most popular blog post of all time in terms of page views is a post I published in 2018, 60 Blog Post Ideas For Book Bloggers.
I love creating posts that help others so I'm really pleased that this one was, and continues to be, useful to so many people. 
My most viewed this year is a post I did as part of the Bookish Blogs Hops Valentine Hop in February about our favourite places to read.
Eesh… I feel like I should lie and say it's some post that I want people to keep seeing, just to get more visibility… but for the sake of honesty:
Most Viewed Post Of All Time: Fanfiction Friday: How Peter Pan Grew Up
https://upstreamwriter.blogspot.com/2014/11/fanfiction-friday-how-peter-pan-grew-up.html 
This was a fanfic I wrote after being on a huge Peter Pan kick–so much that I watched the miniseries Neverland on SyFy, the 2003 adaptation Peter Pan, and the movie Hook very close to one another… and watching Hook after all this time ended up setting me on a train of thought: "How could the Boy Who Would Never Grow Up actually grow up and not just that but get a job and meet a girl and marry her and father kids??" I started picturing a scene where Peter returns to bring Jane back for "spring cleaning", but as with her mother Wendy before her, he's "forgotten" her too long, and it's her two younger sisters–Lizzie and Margaret. Lizzie is younger and as full of childlike wonder as her mother had been, but Margaret is older and far more self-aware and scientific. Peter ends up being able to bring Lizzie back and forth from Neverland a couple times, but he winds up having a few conversations with Margaret that lead to his eventual "conversion" to a grown-up–and by the time she realizes how much damage it has done to change him into what she thought would be the best version of himself, the best version of a "man"… it's too late to go back, and the carefree Prince of Neverland is gone, and the dry, neurotic, workaholic Peter Banning has taken his place… 
Don't ask me why it's still popular, I really don't know! But there you have it. Over 1,000 views and the next post listed ("How to Write An A+ Essay From Almost Any Prompt In 5 Easy Steps") has "only" 700 views… Who knows why these things are?
Most Viewed Post Of This Year: OWS CyCon Worldbuilding Showcase: Science Fiction Romance Writer Hywela Lyn and The World Of "The Destiny Trilogy"
https://upstreamwriter.blogspot.com/2019/05/ows-cycon-worldbuilding-showcase.html 
This was a fun bit of "guest posting" I did in conjunction with an online convention, the "CyberCon", as it was called–and this person must have had quite the following, because this post garnered almost 200 views–and that's just since May!
Popular Blog Posts
I'm not sure if you've ever thought about all that goes into being a blogger. Probably not if you aren't a blogger! I know I never gave it a thought before I started blogging. But, now that I'm here, I wanted to share just a little bit about that with you.
With the millions of voices out there, it takes a lot of work just to get your voice heard. As bloggers, we are thankful for the readers that come to our blog and consume our offerings. When we write an article, we not only have to think about what you might want to read about, but how you will even find the article. We have to make sure that Google likes the article so that the article will even make it's way to you.
So, if you find an article that you like, I have a favor to ask of you. Can you please share the article with your friends on social media. Or, if you don't want to do that, just leave a comment on the blog post. It doesn't have to be anything big, but it lets Google know that you enjoyed that article and found it relevant.
Small things like that go a long way for bloggers trying to make their way in the world on the internet! So, thanks for helping us all out and letting us share your most popular blog posts with you!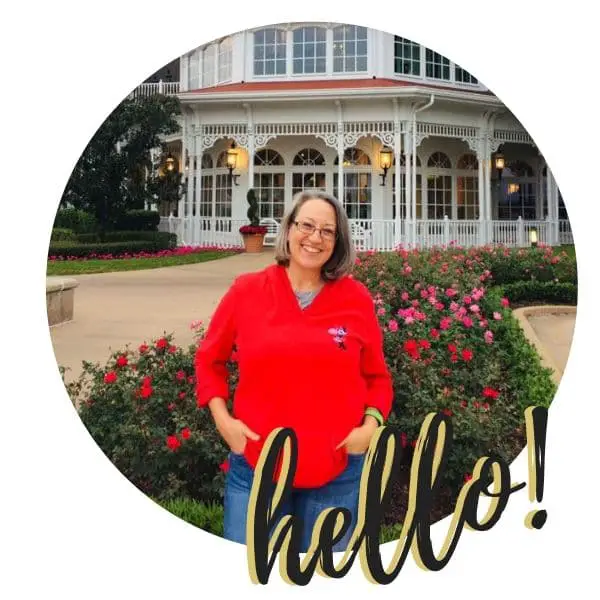 Becki is the author and founder of A Book Lover's Adventures. She has a degree in elementary education, has worked and volunteered in libraries for years, and spent several years in the travel industry. All of this has led to a love of books and travel. Becki loves to share her love by finding literary escapes to share!