Best Books Being Made Into Movies 2020
There are so many fantastic books being made into movies this year! If you are a big fan of going to movies, this would be a fantastic Reading Challenge for you this year! Grab a copy of my BOOKS BEING MADE INTO MOVIES – 2020 and get busy reading!
Even if you don't want to spend your year reading books being made into movies, this is a fantastic list to see what's coming out this year. Which movie are you most looking forward to seeing this year? Leave me a comment and let me know!

January
1. Just Mercy (January 17)
Book Title: Just Mercy
Author: Bryan Stevenson
Purchase book from Amazon: Just Mercy
Summary
Bryan Stevenson was a young lawyer when he founded the Equal Justice Initiative, a legal practice dedicated to defending those most desperate and in need: the poor, the wrongly condemned, and women and children trapped in the farthest reaches of our criminal justice system. One of his first cases was that of Walter McMillian, a young man who was sentenced to die for a notorious murder he insisted he didn't commit. The case drew Bryan into a tangle of conspiracy, political machination, and legal brinksmanship—and transformed his understanding of mercy and justice forever.
Movie Trailer
2. Doolittle (January 17)
Book Title: The Voyages of Doctor Doolittle
Author: Hugh Lofting
Purchase book from Amazon: The Voyages of Doctor Doolittle
Summary
RDJ is not just Ironman! I used to love this book when I was young (yep, it's an old book, lol). And I am really excited that this book is being made into a movie this year!
This Newbery Medal-winning adventure, the second book in the ever-popular Doctor Dolittle series, finds the physician who can talk to animals setting sail in search of a missing colleague. Join the good doctor and his new assistant, nine-year-old Tommy Stubbins, as they hunt for Long Arrow, the world's greatest naturalist. Together with Jip the Dog, Polynesia the Parrot, and other memorable characters, the doctor and Tommy travel from their home in Puddleby-on-the-Marsh to the Mediterranean sea and South America, braving a shipwreck on a mysterious island and encountering an enigmatic creature at the bottom of the ocean.
Movie Trailer
3. The Turning (January 24)
Book Title: The Turn of the Screw
Author: Henry James
Purchase book from Amazon: The Turn of the Screw
Summary
The story begins when a governess arrives at an English country estate to look after Miles, aged ten, and Flora, eight. At first, everything appears normal but then events gradually begin to weave a spell of psychological terror.
One night a ghost appears before the governess. It is the dead lover of Miss Jessel, the former governess. Later, the ghost of Miss Jessel herself appears before the governess and the little girl. Moreover, both the governess and the housekeeper suspect that the two spirits have appeared to the boy in private. The children, however, adamantly refuse to acknowledge the presence of the two spirits, in spite of indications that there is some sort of evil communication going on between the children and the ghosts.
Without resorting to clattering chains, demonic noises, and other melodramatic techniques, this elegantly told tale succeeds in creating an atmosphere of tingling suspense and unspoken horror matched by few other books in the genre. Known for his probing psychological novels dealing with the upper classes, James in this story tried his hand at the occult — and created a masterpiece of the supernatural that has frightened and delighted readers for nearly a century.
Movie Trailer

February
4. To All The Boys: P.S. I Still Love You (February 12)
Book Title:  P.S. I Still Love You
Author: Jenny Han
Purchase book from Amazon: P.S. I Still Love You
Summary
Lara Jean didn't expect to really fall for Peter.

She and Peter were just pretending. Except suddenly they weren't. Now Lara Jean is more confused than ever.

When another boy from her past returns to her life, Lara Jean's feelings for him return too. Can a girl be in love with two boys at once?

In this charming and heartfelt sequel to the New York Times bestseller To All the Boys I've Loved Before, we see first love through the eyes of the unforgettable Lara Jean. Love is never easy, but maybe that's part of what makes it so amazing.
Movie Trailer
https://www.youtube.com/watch?v=XCUAcvvBoOQ
5. The Call of the Wild (February 21)
Book Title: The Call of the Wild
Author: Jack London
Purchase the book from Amazon: The Call of the Wild
Summary
The story is set in the Yukon during the 1890s Klondike Gold Rush—a period in which strong sled dogs were in high demand. The novel's central character is a dog named Buck, a domesticated dog living at a ranch in the Santa Clara Valley of California as the story opens. Stolen from his home and sold into service as a sled dog in Alaska, he reverts to a wild state.
Buck is forced to fight in order to dominate other dogs in a harsh climate. Eventually, he sheds the veneer of civilization, relying on primordial instincts and learned experience to emerge as a leader in the wild. London lived for most of a year in the Yukon collecting material for the book.
The story was serialized in the Saturday Evening Post in the summer of 1903; a month later it was released in book form. The novel's great popularity and success made a reputation for London. Much of its appeal derives from the simplicity of this tale of survival. 
Movie Trailer
6. The Invisible Man (February 28)
Book Title: The Invisible Man
Author: H.G. Wells
Purchase book from Amazon: The Invisible Man
Summary
I am excited about this book being made into a movie! With the technology available to moviemakers today, I am hopeful that they do a fabulous job with it!
The Invisible Man is a science fiction novella by H. G. Wells published in 1897. Originally serialized in Pearson's Weekly in 1897, it was published as a novel the same year.
The Invisible Man of the title is Griffin, a scientist who has devoted himself to research into optics and invents a way to change a body's refractive index to that of air so that it absorbs and reflects no light and thus becomes invisible. He successfully carries out this procedure on himself but fails in his attempt to reverse the procedure.
Movie Trailer
March
April
7. Peter Rabbit 2: The Runaway (April 3)
Book Title: The Tale of Peter Rabbit
Author: Beatrix Potter
Purchase book from Amazon: The Tale of Peter Rabbit
Summary
This is the continuing adventures of Beatrix Potter's Peter Rabbit.
Movie Trailer
8. Fatherhood (April 3)
Book Title:  Two Kisses For Maddy
Author: Matthew Logelin
Purchase book from Amazon: Two Kisses for Maddy
Summary
Matt and Liz Logelin were high school sweethearts. After years of long-distance dating, the pair finally settled together in Los Angeles, and they had it all: a perfect marriage, a gorgeous new home, and a baby girl on the way. Liz's pregnancy was rocky, but they welcomed Madeline, beautiful and healthy, into the world. Just twenty-seven hours later, Liz suffered a pulmonary embolism and died instantly, without ever holding the daughter whose arrival she had so eagerly awaited.

Though confronted with devastating grief and the responsibilities of a new and single father, Matt did not surrender to devastation; he chose to keep moving forward, to make a life for Maddy.

In this memoir, Matt shares bittersweet and often humorous anecdotes of his courtship and marriage to Liz; of relying on his newborn daughter for the support that she unknowingly provided; and of the extraordinary online community of strangers who have become his friends. In honoring Liz's legacy, heartache has become solace.
Movie Trailer
9. The Secret Garden (April 17)
Book Title: The Secret Garden
Author: Frances Hodgson Burnett
Purchase book from Amazon: The Secret Garden
Summary
After a tragedy leaves Mary Lennox orphaned, the bratty ten-year-old British girl is sent from her home in India to Yorkshire, to live with Archibald Craven, a distant uncle whom she has never met.
At first, life in the isolated Misselthwaite Manor is as cold and desolate as the bleak moor outside her window. Then Mary learns the story of the late Mrs. Craven, the estate's mistress, who spent hours in a walled garden tending to her roses. Mrs. Craven died after an accident in the garden, and her forlorn husband forbids anyone to enter it again, locking it and burying the key. The tale piques Mary's curiosity and inspires her to find this secret garden, a search that introduces her to new friends, including a robin redbreast; Dickson, a twelve-year-old boy with a kindness to animals; and Colin, her secluded sickly first-cousin. Spending time in the garden transforms Mary and Colin and ultimately, life at Misselthwaite Manor itself.
Movie Trailer

May
10. Greyhound (May 8)
Book Title: The Good Shepherd
Author: C.S. Forester
Purchase book from Amazon: The Good Shepherd
Summary
The mission of Commander George Krause of the United States Navy is to protect a convoy of thirty-seven merchant ships making their way across the icy North Atlantic from America to England. There, they will deliver desperately needed supplies, but only if they can make it through the wolfpack of German submarines that awaits and outnumbers them in the perilous seas. For forty eight hours, Krause will play a desperate cat and mouse game against the submarines, combating exhaustion, hunger, and thirst to protect fifty million dollars' worth of cargo and the lives of three thousand men.
Movie Trailer
11. The Woman in the Window (May 15)
Book Title: The Woman in the Window
Author: A.J. Finn
Purchase book from Amazon: The Woman in the Window
Summary
If you are into thrillers, you'll want to check out this book! And, since this book is being made into a movie this year, you can enjoy being scared again when the movie comes out!
Anna Fox lives alone—a recluse in her New York City home, unable to venture outside. She spends her day drinking wine (maybe too much), watching old movies, recalling happier times . . . and spying on her neighbors.
Then the Russells move into the house across the way: a father, mother, their teenaged son. The perfect family. But when Anna, gazing out her window one night, sees something she shouldn't, her world begins to crumble and its shocking secrets are laid bare.
What is real? What is imagined? Who is in danger? Who is in control? In this diabolically gripping thriller, no one—and nothing—is what it seems.
Movie Trailer
12. Artemis Fowl (May 29)
Book Title: Artemis Fowl
Author: Eoin Colfer
Purchase book from Amazon: Artemis Fowl
Summary
Twelve-year-old Artemis is a millionaire, a genius-and above all, a criminal mastermind. But Artemis doesn't know what he's taken on when he kidnaps a fairy, Captain Holly Short of the LEPrecon Unit. These aren't the fairies of the bedtime stories-they're dangerous!
Movie Trailer
June
July
August
13. Dragon Rider (August 6)
Book Title: Dragon Rider
Author: Cornelia Funke
Purchase book from Amazon: Dragon Rider
Summary
With a lonely boy named Ben on board, the brave young dragon Firedrake sets out on a magical journey to find the mythical place where silver dragons can live in peace forever. Flying over moonlit lands and sparkling seas, they encounter fantastic creatures, summon up surprising courage — and cross the path of a ruthless villain with an ancient grudge who's determined to end their quest. Only a secret destiny can save the dragons in this enchanting adventure about the true meaning of home.
Movie Trailer
14. The One and Only Ivan (August 14)
Book Title: The One and Only Ivan
Author: Katherine Applegate
Purchase book from Amazon: The One and Only Ivan
Summary
This is a favorite book of mine, so I'm excited that this book is being made into a movie this year! I'm hoping they do a beautiful job with it!
Having spent twenty-seven years behind the glass walls of his enclosure in a shopping mall, Ivan has grown accustomed to humans watching him. He hardly ever thinks about his life in the jungle. Instead, Ivan occupies himself with television, his friends Stella and Bob, and painting. But when he meets Ruby, a baby elephant taken from the wild, he is forced to see their home, and his art, through new eyes.
Movie Trailer
September
15. Without Remorse (September 18)
Book Title: Without Remorse
Author: Tom Clancy
Purchase book from Amazon: Without Remorse
Summary
John Clark, a Navy SEAL, goes on a path to avenge his wife's murder only to find himself inside of a larger conspiracy.
Movie Trailer
October
16. Death on the Nile (October 9)
Book Title: Death on the Nile
Author: Agatha Christie
Purchase book from Amazon: Death on the Nile
Summary
 Beloved detective Hercule Poirot embarks on a journey to Egypt in one of Agatha Christie's most famous mysteries, Death on the Nile. The tranquility of a cruise along the Nile was shattered by the discovery that Linnet Ridgeway had been shot through the head. She was young, stylish, and beautiful. A girl who had everything . . . until she lost her life.
Hercule Poirot recalled an earlier outburst by a fellow passenger: I'd like to put my dear little pistol against her head and just press the trigger. Yet in this exotic setting, nothing is ever quite what it seems.
Movie Trailer
17. The Witches (October 9)
Book Title:  The Witches
Author: Roald Dahl
Purchase book from Amazon: The Witches
Summary
Roald Dahl was a favorite author of both of my kids when they were younger. Make sure you have your kids read this book (again?) before the movie comes out!
This is not a fairy tale. This is about real witches.

Grandmamma loves to tell about witches. Real witches are the most dangerous of all living creatures on earth. There's nothing they hate so much as children, and they work all kinds of terrifying spells to get rid of them. Her grandson listens closely to Grandmamma's stories—but nothing can prepare him for the day he comes face-to-face with The Grand High Witch herself!
Movie Trailer
November

December
18. Dune (December 18)
Book Title: Dune
Author: Frank Herbert
Purchase book from Amazon: Dune
Summary
Set on the desert planet Arrakis, it is the story of the boy Paul Atreides, who will become the mysterious man known as Muad'Dib. Paul's noble family is named stewards of Arrakis, whose sands are the only source of a powerful drug called "the spice."
After his family is brought down in a traitorous plot, Paul must go undercover to seek revenge, and to bring to fruition humankind's most ancient and unattainable dream. A stunning blend of adventure and mysticism, environmentalism and politics.
Movie Trailer
19. News of the World (December 25)
Book Title: News of the World
Author: Paulette Jiles
Purchase book from Amazon: News of the World
Summary
This is another highly anticipated book being made into a movie this year! And, the movie is starring Tom Hanks, so you know it's going to be wonderful! Check out the book early, then plan on a wonderful Christmas day outing!
In the wake of the Civil War, Captain Jefferson Kyle Kidd travels through northern Texas, giving live readings from newspapers to paying audiences hungry for news of the world. An elderly widower who has lived through three wars and fought in two of them, the captain enjoys his rootless, solitary existence.
In Wichita Falls, he is offered a $50 gold piece to deliver a young orphan to her relatives in San Antonio. Four years earlier, a band of Kiowa raiders killed Johanna's parents and sister; sparing the little girl, they raised her as one of their own. Recently rescued by the U.S. Army, the ten-year-old has once again been torn away from the only home she knows.
Their 400-mile journey south through unsettled territory and unforgiving terrain prove difficult and at times dangerous. Johanna has forgotten the English language, tries to escape at every opportunity, throws away her shoes, and refuses to act "civilized." Yet as the miles pass, the two lonely survivors tentatively begin to trust each other, forming a bond that marks the difference between life and death in this treacherous land.
Arriving in San Antonio, the reunion is neither happy nor welcome. The captain must hand Johanna over to an aunt and uncle she does not remember—strangers who regard her as an unwanted burden. A respectable man, Captain Kidd is faced with a terrible choice: abandon the girl to her fate or become—in the eyes of the law—a kidnapper himself.
Movie Trailer
Undated
20. China Rich Girlfriend by Kevin Kwan
Book Title: China Rich Girlfriend
Author: Kevin Kwan
Purchase book from Amazon: China Rich Girlfriend
Summary
Book Two of the Crazy Rich Asians Trilogy (find book one here)
I'm sure this book being made into a movie is highly anticipated by many! The first book & movie were very popular, so there's no reason to think this one won't be. Make sure you grab the book first then watch the movie! I'll update the release date as soon as I hear about it.

It's the eve of Rachel Chu's wedding, and she should be over the moon. She has a flawless Asscher-cut diamond, a wedding dress she loves, and a fiancé willing to thwart his meddling relatives and give up one of the biggest fortunes in Asia in order to marry her. Still, Rachel mourns the fact that her birthfather, a man she never knew, won't be there to walk her down the aisle. 

Then a chance accident reveals his identity. Suddenly, Rachel is drawn into a dizzying world of Shanghai splendor, a world where people attend church in a penthouse, where exotic cars race down the boulevard, and where people aren't just crazy rich … they're China rich.
Movie Trailer
21. Rebecca by Daphne du Maurier
Book Title: Rebecca
Author:Daphne du Maurier
Purchase book from Amazon: Rebecca
Summary
This classic by Daphne du Maurier should be one of the more popular books made into movies this year! After so many years, it's still a popular book.
"Last night I dreamt I went to Manderly again."
With these words, the reader is ushered into an isolated gray stone mansion on the windswept Cornish coast, as the second Mrs. Maxim de Winter recalls the chilling events that transpired as she began her new life as the young bride of a husband she barely knew. For in every corner of every room were phantoms of a time dead but not forgotten—a past devotedly preserved by the sinister housekeeper, Mrs. Danvers: a suite immaculate and untouched, clothing laid out and ready to be worn, but not by any of the great house's current occupants. With an eerie presentiment of evil tightening her heart, the second Mrs. de Winter walked in the shadow of her mysterious predecessor, determined to uncover the darkest secrets and shattering truths about Maxim's first wife—the late and hauntingly beautiful Rebecca.
Movie Trailer
22. Fear Street 
Book Title: Fear Street series
Author: R.L. Stine
Summary
RL Stine books are always popular with the kids, so it'll be interesting to see who this movie is being targeted at. But, I'm guessing it will be one of the popular books being made into movies this year!
A murder mystery shakes up the town of Shadyside, Ohio. Feature adaptation of R.L. Stine's book series.
Movie Trailer
23. Chaos Walking 
Book Title: The Knife of Never Letting Go
Author: Patrick Ness
Purchase book from Amazon: The Knife of Never Letting Go
Summary
Todd Hewitt is the only boy in a town of men. Ever since the settlers were infected with the Noise germ, Todd can hear everything the men think, and they hear everything he thinks. Todd is just a month away from becoming a man, but in the midst of the cacophony, he knows that the town is hiding something from him — something so awful Todd is forced to flee with only his dog, whose simple, loyal voice he hears too. With hostile men from the town in pursuit, the two stumble upon a strange and eerily silent creature: a girl. Who is she? Why wasn't she killed by the germ like all the females on New World? Propelled by Todd's gritty narration, readers are in for a white-knuckle journey in which a boy on the cusp of manhood must unlearn everything he knows in order to figure out who he truly is.
Movie Trailer
24. Star Girl 
Book Title: Star Girl
Author: Jerry Spinelli
Purchase book from Amazon: Star Girl
Summary
Stargirl. From the day she arrives at quiet Mica High in a burst of color and sound, the hallways hum with the murmur of "Stargirl, Stargirl." She captures Leo Borlock's s heart with just one smile. She sparks a school-spirit revolution with just one cheer. The students of Mica High are enchanted. At first.

Then they turn on her. Stargirl is suddenly shunned for everything that makes her different, and Leo, panicked and desperate with love, urges her to become the very thing that can destroy her: normal. In this celebration of nonconformity, Newbery Medalist Jerry Spinelli weaves a tense, emotional tale about the perils of popularity and the thrill and inspiration of first love.
Movie Trailer
25. Enola Holmes 
Book Title: The Case of the Missing Marquess
Author: Nancy Springer
Purchase book from Amazon: The Case of the Missing Marquess
Summary
Truth be told, I hadn't heard of this series until now! It is great for 3-7 graders, and I love that it's Sherlock Holmes' sister starring in this book series. This might be a fun series to get your kids interested in. Then they can get excited that this is one of the books being made into a movie this year!!
When Enola Holmes, sister to the detective Sherlock Holmes, discovers her mother has disappeared, she quickly embarks on a journey to London in search of her. But nothing can prepare her for what awaits. Because when she arrives, she finds herself involved in the kidnapping of a young marquess, fleeing murderous villains, and trying to elude her shrewd older brothers—all while attempting to piece together clues to her mother's strange disappearance. Amid all the mayhem, will Enola be able to decode the necessary clues and find her mother?
Movie Trailer
26. The Devil All the Time 
Book Title: The Devil All the Time
Author: Donald Ray Pollock
Purchase book from Amazon: The Devil All the Time
Summary
In the backwoods of Ohio, Willard Russell's wife is succumbing to cancer, no matter how much he drinks, prays, or sacrifices animals at his "prayer log." Meanwhile, his son Arvin is growing up, from a kid bullied at school into a man who knows when to take action. Around them swirl a nefarious cast of characters—a demented team of serial killers, a spider-eating preacher, and a corrupt local sheriff—all braided into a riveting narrative of the grittiest American grain.
Movie Trailer
27. Minamata 
Book Title: Minamata: The Story of the Poisoning of a City, and of the People Who Chose to Carry the Burden of Courage
Author: W. Eugene Smith
Purchase book from Amazon: Minamata: The Story of the Poisoning of a City
Summary
One of the high points of 20th-century photojournalism: the Smith's documented the effects of mercury–discharged by a Chisso factory into the town's water and food supply–on the population and the Japanese government and Chisso's attempt to hide those effects. Photographs by W. Eugene Smith; text by Aileen M. Smith. 192 pages; over 100 b&w photos; 9.5 x 11.75 inches.
Movie Trailer
Books Being Made Into Movies This Year
As you can see, there is a huge offering of books being made into movies this year! Whether you're into romance, mystery, horror, historical fiction, or even children's books, there is most definitely something for everyone!
Grab a FREE printable of this list of books and work your way through them this year. I always love reading the book before I see the movie. This would be a fun list for a book club to use, or even a family wanting to read some great books together!
Other Articles You Might Enjoy
Ultimate Reading Challenge | Around the World in 18 books
Scariest Books of All Time ~ Top 13 Creepy Books
How to Read More Books & Crush your Reading Goals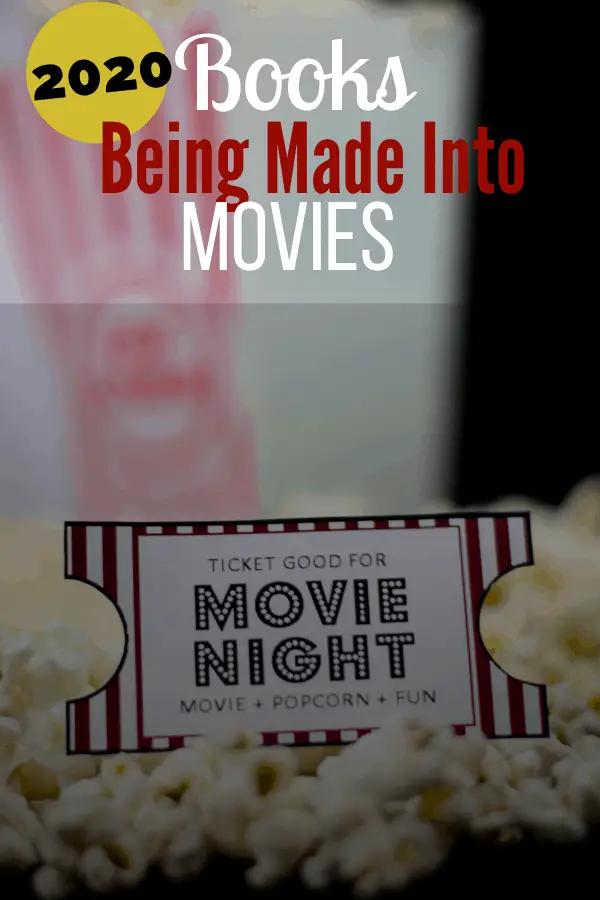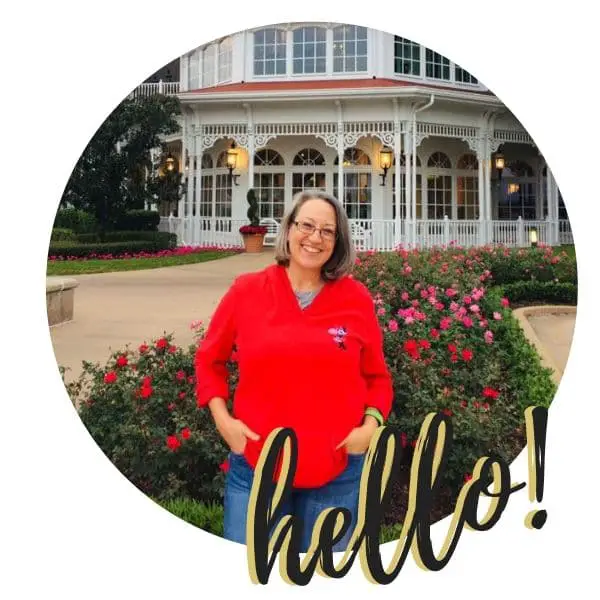 Becki is the author and founder of A Book Lover's Adventures. She has a degree in elementary education, has worked and volunteered in libraries for years, and spent several years in the travel industry. All of this has led to a love of books and travel. Becki loves to share her love by finding literary escapes to share!