How to Rock Your Sweet 16 Murder Mystery Birthday Party
So, how do you feel about murder?!  Well, more specifically a murder mystery birthday party, lol!
When my daughter came to me and said she wanted a birthday party for her 16th birthday, I'm fairly certain I groaned!  The idea of having a bunch of teenagers to entertain was frightening. But, we settled on having a murder mystery birthday party with a few of her friends!
Let me just start off by saying, I hate kids' birthday parties!  Ok, hate might be a little strong, but it's darn close to how I feel about them! 
And, I really don't enjoy the pressure we moms put on ourselves to have the perfect birthday party, the cute thank-you-for-coming bags, the great games, etc.  I'm shaking my fist at Pinterest because the birthday party game has been seriously kicked up a notch!
For many years we have gotten away with easy birthdays!   We've had intimate family gatherings, or bring a friend for a fun weekend away, or if lucky, we would be out of town on vacation and could incorporate a fun vacation day into the birthday celebration.  But, now she wanted a sweet 16 birthday party…
Murder Mystery Party Ideas
After throwing around a lot of different sweet 16 birthday ideas, we settled (happily) on hosting a murder mystery birthday party!
Once we knew we wanted to host a murder mystery birthday party, it was fun to figure out what theme. There are so many great options out there. Here are a few great mystery party ideas you'll want to check out!
Downton Abbey theme – Regency England, the manor house, upstairs & downstairs! Lots of fun! Check out this party!
Super Heroes theme – if your kid is into the Avengers, then a superhero theme might just be the right pick. Check out this party!
Book-themed party – if you'd like to try and match a party with a favorite book, like Alice in Wonderland or maybe Harry Potter, then check out these options! Check out these parties!
But, after much debate, my daughter settled on a Venetian Masquerade party. Check it out here!
My daughter and her friends had a lot of fun, and guess what, I didn't stress out!  Win-win!! Eight teenage girls having fun and laughing (a lot!) ~ what an awesome night!
Why We Loved a Murder Mystery Birthday Party
Inexpensive!  As parties go, this was an inexpensive way to go.  We spent about $40 on the murder mystery birthday party game package, which I think is pretty reasonable!
Easy to plan!  Because you're buying a prepackaged party, it gives you all the info you need to organize your party.  But, even though it's preplanned, the party is flexible enough to fit your needs.
Natural flow to the event.  As is typical for us, the party revolved around food.  So, with the appetizers, we introduced the murder and let the girls mingle and discuss.  And, with dinner, we implemented a "no murder talk" at the dinner table policy, which seems like a pretty reasonable policy!  And, during dessert, the girls finished their detective work.
Conversation and laughter!  Obviously, conversation with eight teen girls is not going to be a problem!  But, they made sure the clues were discussed and figured out. 🙂
Good, clean fun!  Because good, clean fun is always a great option for a group of teens!  I think I'll be looking for more opportunities for these kinds of gatherings!
So, if you are looking for a good, clean, fun way to entertain a group of teenagers, a murder mystery dinner party might just be it!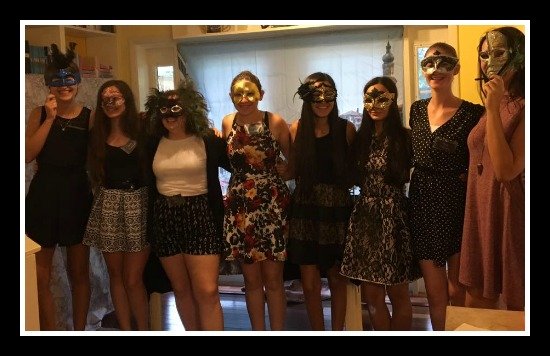 Here are some of the products we used
We used shower curtains as our background because they were much cheaper and covered a lot of space! CLICK HERE FOR MORE INFO
We bought some pretty, disposable cutlery, plates and cups to keep the clean up easy! LEARN MORE HERE!
Having this 3-tiered server made setting up the appetizers and desserts both easy and pretty! LEARN MORE HERE!
Another shower curtain "backdrop" set the scene of Venice, Italy for us! LEARN MORE HERE!
Each girl wore a masquerade mask for the evening. LEARN MORE HERE!
How to Host your own Murder Mystery Birthday Party
If you think you might be interested in hosting your own Murder Mystery Birthday Party, here are a few pointers:
Assess your group – How many guests?  What's the gender make up? How creative are they? If you get a boxed party off Amazon, such as How to Host a Murder party, they have a set number of guests – typically 4 male and 4 female characters. If you want your party to be different than that, then you can go to a site like Shot in the Dark Mysteries and design your own party.
Decide on the flow of the party – what food and when, plan appetizers for the beginning when everyone is meeting and introducing their characters, a meal (we had a "no murder talk" meal so the girls could just be friends for a bit, then a dessert to wrap it all up.
Figure out your space to work with – we used our dining room for the meal and the living room for the appetizers and desserts. It helped spread everything out and was easier to set up ahead of time.
If you are hosting, it might be easier to not be a character – but that is completely up to you!!
Decorations – however much your budget and space allow. We used shower curtains as our backdrops because they are so much cheaper than "real" backdrops!
Keep it relaxed and have fun!! This is your murder mystery birthday party, so make it what you want it to be!
Wrap Up
As you can see, hosting your own murder mystery birthday party is not only a lot of fun, but they aren't very hard to put together! Once you've determined who will be at the mystery birthday party and what theme you want to use, then the fun begins.
Figuring out the food and decorations can be as elaborate or simple as you like. With the food, keep it simple so you don't spend your time in the kitchen versus hanging out with your guests!
The first round of gameplay tends to be a little awkward for everyone. They are just getting into character, trying to figure out how to be in character. But, don't let that worry you. It does get better as everyone gets more comfortable with their character. By the end of the game, everyone will be laughing and enjoying themselves a lot!
Have you thrown a great party for your teens?  Share your fun in the comments!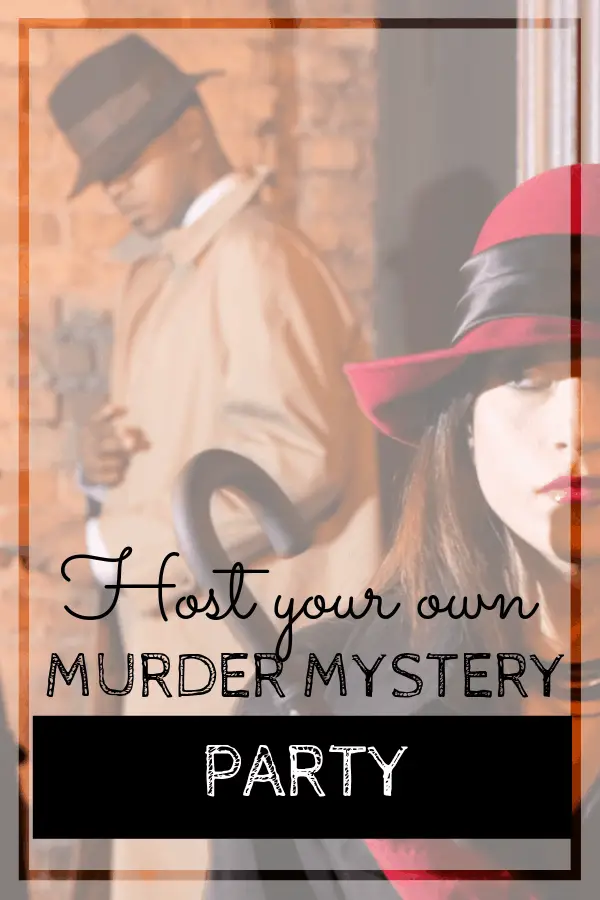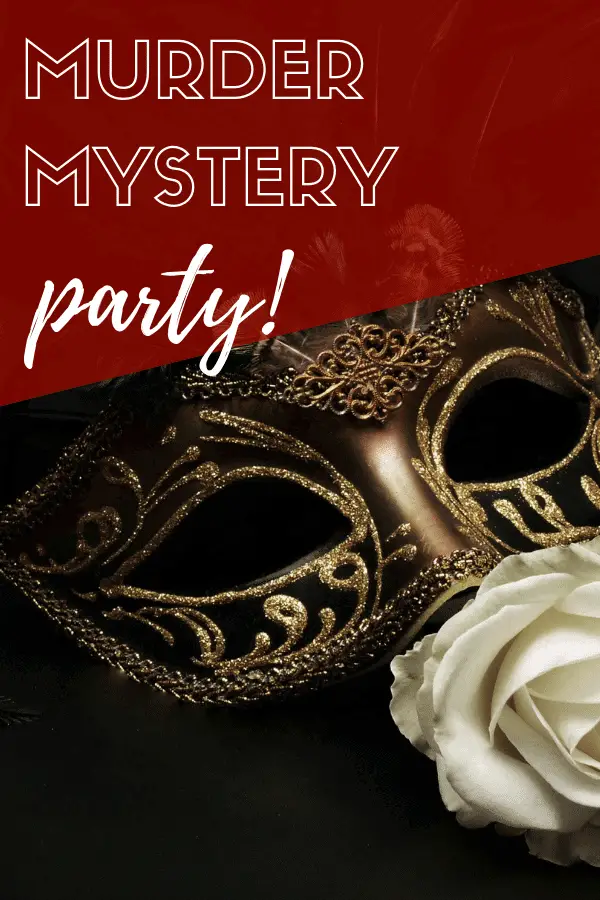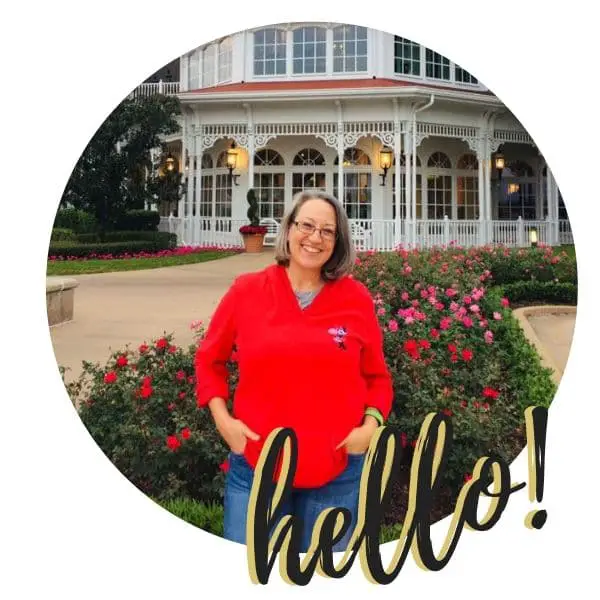 Becki is the author and founder of A Book Lover's Adventures. She has a degree in elementary education, has worked and volunteered in libraries for years, and spent several years in the travel industry. All of this has led to a love of books and travel. Becki loves to share her love by finding literary escapes to share!