Dystopian Fiction – Book Review of After the Green Withered
I am so excited to be part of the Ultimate Blog Tour for After the Green Withered by Kristin Ward. It is exciting to be part of something so awesome, but even better, I really enjoyed this book. So, it's a pleasure to talk it up and share the story! If you're a fan of dystopian fiction, you'll love this book! The story captivated me from the beginning! So, here's my review of After the Green Withered by Kristin Ward.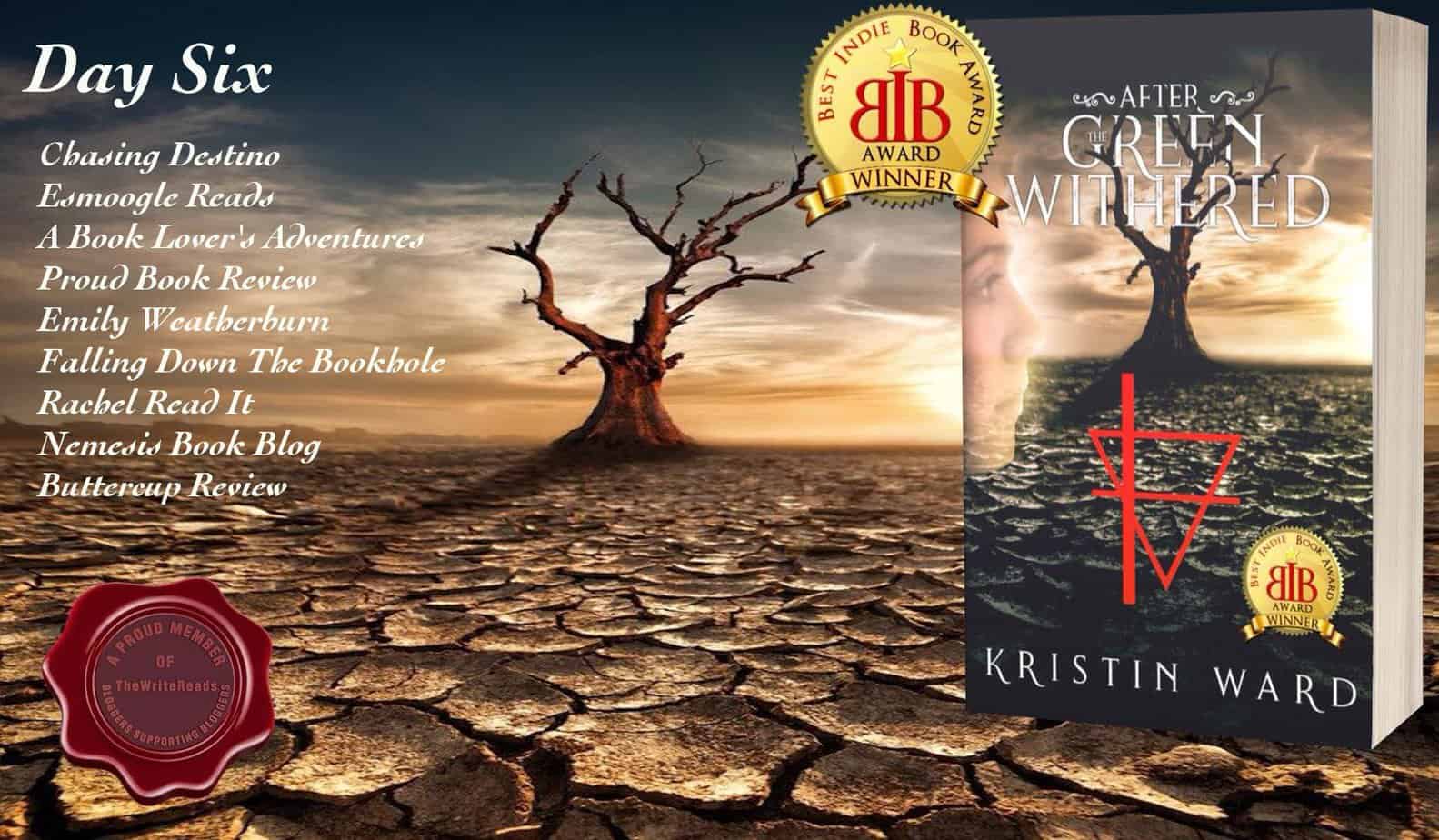 Summary
They tell me the country looked different back then.
They talk of open borders and flowing rivers.
They say the world was green.
But drought swept across the globe and the United States of the past disappeared under a burning sky.
Enora Byrnes lives in the aftermath, a barren world where water has become the global currency. In a life dominated by duty to family and community, Enora is offered a role within an entity that controls everything from water credits to borders. But it becomes clear that not all is as it seems. From the wasted confines of her small town to the bowels of a hidden city, Enora will uncover buried secrets that hide an unthinkable reality.
As truth reveals the brutal face of what she has become, she must ask herself: how far will she go to retain her humanity?
Dystopian Fiction?
This book has all the elements of a good dystopian fiction novel! According to Novel Publicity, a good dystopian novel will: 1) quickly establish the reality, 2) lay out the false utopia, 3) talk about the "event", 4) establish the totalitarian, 5) introduce the resistance, and 6) the result.
Fairly quickly into the story, we learn "the reality." Water is scarce. Through both natural disasters and mismanagement of natural resources, water is now controlled. Heavily controlled!
Enora's future seemed set. Got into the factory, like her parents. But, through circumstances unknown, she is chosen to be part of the Company. The Company (DMC) is pretty much the savior of society.  Since the droughts, they stepped in and now control the water and the land, but because they do everyone is able to get their fair share of resources.
But, as Enora becomes more engrained in the Company, she's also becoming more suspicious. Is everything really as it seems? Is the Company really the good guys? The deeper she gets involved the less certain she is of anything!
My Thoughts
This book, while definitely a dystopian fiction book, is also a hard look at what could potentially be our future if we continue to waste our planet's resources. But don't worry! This isn't a preachy call-to-action – it is a novel to read and enjoy! I enjoy when an author can take a heavy subject and make a really great story out of it!
Kristin Ward walks us through this disturbing and precarious world that Enora lives in. She weaves a clever story, and like any great author, leaves you hanging at the end! I absolutely can't wait to get my hands on the second book to find out what happens!
Many of the guarded characters remain a mystery. But, we get to know Enora and her thoughts. We see her struggle throughout the story. But, you never know with the rest of the characters what is real and what is a mask. We struggle to know what to trust just as Enora does.
If you are a fan of dystopian worlds, you will enjoy After the Green Withered. It is well crafted and will leave you hanging on for more!
About the Author
Kristin Ward has been writing since 7th grade. A comment by her English teacher was enough encouragement to get the wheels turning and the pencil moving.
Her debut book, After the Green Withered, won the 2018 Best Indie Book Award. The sequel book, Burden of Truth, was released in November 2018.
And, coming out in 2019 will be her newest book, a science fiction/fantasy novel called Rise of Gaia!
And, if you'd like to learn more about Kristin Ward, you can find her at her Website.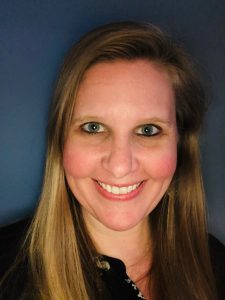 Other Articles You Might Enjoy
What to Read Next – April Book Reviews & Recommendations
18 Books Set in France ~ You'll want to read!
3 Paranormal Romance Books You'll Want to Read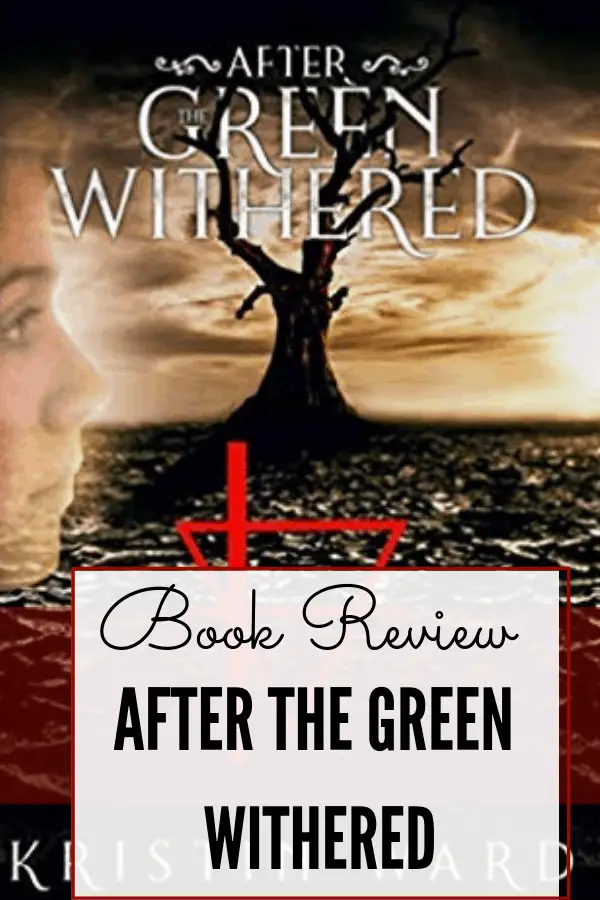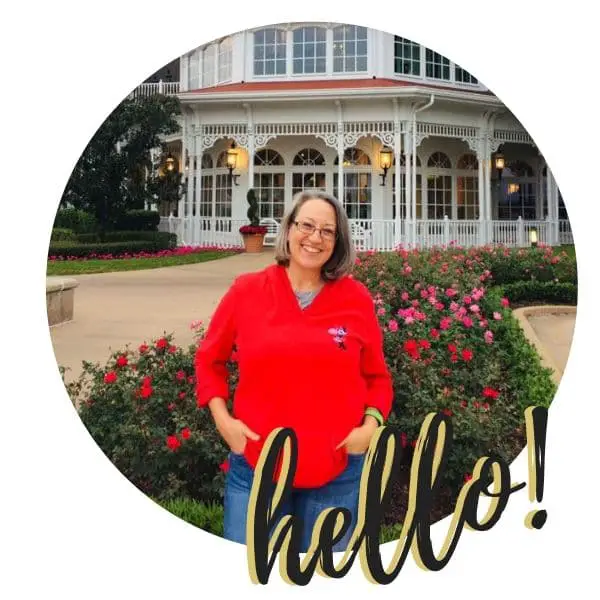 Becki is the author and founder of A Book Lover's Adventures. She has a degree in elementary education, has worked and volunteered in libraries for years, and spent several years in the travel industry. All of this has led to a love of books and travel. Becki loves to share her love by finding literary escapes to share!