Book Review – Love on the Fly by Kerry Evelyn
One of my favorite things to read are series. And a favorite series is Kerry Evelyn's Crane's Cove romance series set in Maine.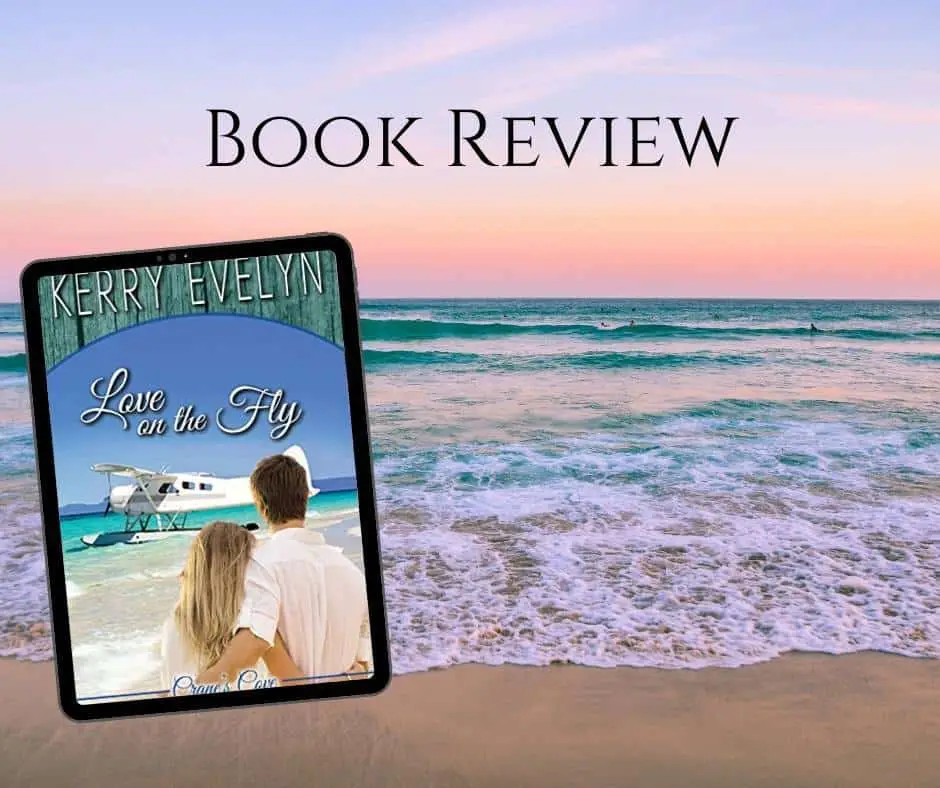 Crane's Cove series
Love on the Fly is the fourth in this series. Here's a quick look at the series, thus far.
Lanie Owens has just survived a horrific attack by a stalker. Her grandfather, a retired army colonel, drives her to a resort in Maine where she can heal in peace while the authorities track down the man who almost killed her.
Army Ranger Matt Saunders knows all about nightmares. Anxious to prove that he is fit to go back overseas, he accepts the job of bodyguard for Lanie.
When a resort video goes viral, Lanie's stalker knows just where to find her. Can they battle their personal demons in time to come together to fight the very real threat coming to destroy her?
Kat Daniels regrets the day she chose barrel racing over her fiancé. After a year of reckless choices that led to an incident she'd like to forget, she's back in Crane's Cove wondering how it all went wrong and trying to pick up the pieces.
Easton Crane has loved Kat for as long as he can remember. But when she shows up after rejecting his proposal a year ago, he's more confused than ever. After all, he's already sacrificed six years of his life to care for her after her traumatic brain injury. If his proposal couldn't keep her in town, what was it that brought her back? Was it him or was Kat hiding something?
When a hurricane hits Crane's Cove and threatens the life of Kat's beloved horse, the two are faced with the challenge of working together to save her. Can they battle the storm of old memories and wounds to rebuild their love stronger than before?
After quitting her job at a high-profile magazine in Boston, idealistic journalist Shelby Porter retreats to her hometown of Crane's Cove, Maine, to regroup and refocus. As the pastor's daughter, she's welcomed back with open arms and opportunities to serve.
Tragedy drives Detective Damon Saunders from his job in Atlanta to the tiny resort town. Wanting to escape the ugliness of the big city, he now patrols the peaceful streets of the seaside community. The hardest part of his new role is earning the trust of the locals—especially Shelby. Maybe falling for her will complicate his life, but he's willing to take that chance.
Shelby denies her growing feelings for Damon, but when her four-year-old nephew is in danger, he's the only one who can help. Can Damon overcome the shadows of his past to save a child and win her—and the town's—heart?
Which brings us to Love on the Fly.
Summary of Love on the Fly
Up-and-coming interior designer Caroline Owens doesn't believe in happy endings. After years of disastrous dates and seeing firsthand how love wreaks havoc, she declares a dating detox on the eve of a work event that will make or break her career.
After a yearlong mission trip, JC Crane returns home to Maine for the summer to take on more responsibility at his family's Cliff Walk Resort. But his talent for building and marketing the beautiful destination paints him into a corner. Torn between his dreams of running the resort and his calling for mission work, he finds the only clear feelings he has are for Caroline, the woman he couldn't forget after her sister's wedding months ago.
When JC runs into Caroline in a vulnerable moment, finding ways to make her smile and rekindle her spark becomes his number-one goal. They might be drawn to each other, but neither can figure out how an ambitious businesswoman and a traveling missionary can make a long-distance relationship work.
Their tenuous bond is put to the test when a disaster-relief mission throws JC into danger and forces Caroline to follow her heart. Can she rescue him and their love before it's too late?
My Thoughts
I'll go ahead and say right up front that this is my favorite book so far in this series. And that's saying something because I've really enjoyed the other books.
In this book, the storyline really spoke to me. Not being afraid to pivot directions when life presents you a shining new opportunity. Leaving behind old dreams, dreams we've built our lives on and believe to be who we are are really hard to discard. Both Caroline and JC have to face the fact that their old dreams and path for life may not be their future.
And so they both face the question of do they do the brave, scary thing and grab hold of the love offered, or do the expected and follow their current path.
Characters
Caroline – Caroline, or Cara, is very focused on her career. She finally has her dream job and is absolutely killing in. But, she doesn't believe in happily ever after. So relationships are not on her horizon or her strength.
JC – The original Mr. Nice Guy. Every girl he's ever gone out with has told him how nice he is, but he's never "the one." Now that he's found the girl he wants to spend his life with, can he convince her in happily ever afters.
Settings
Boston, Mass.
Caroline lives and works in Boston, but visits Crane's Cove fairly often to visit friends and her sister.
Crane's Cove, Maine
JC is just back home from a year in Haiti doing mission work. Crane's Cove is home and the resort is where he'd like to live and work…one day.
Quotes
Here are some of my favorite quotes from Love on the Fly by Kerry Evelyn.
"You can always find a reason not to do something. Instead, just do it."
"Anyone who can't support a world-changer like you doesn't deserve a strong woman."
About the Author
Kerry Evelyn is the author of the Crane's Cove series, #sweetresortromance set in Coastal Maine, a Guest Author for the Cat's Paw Cove series, and several short stories that span multiple genres.
Kerry received a Bachelor of Science in Education and Sociology from Bridgewater State University in 2000. A native of the Massachusetts SouthCoast, she changed her latitude and now calls the Orlando area home. Kerry loves God, books, cats, traveling, taking selfies, sweet drinks, and escaping into her imagination.
You can find her on:
Visit KerryEvelyn.com to subscribe to her newsletter and learn more!
Other Articles you Might Enjoy
Book Review – Crossing in Time
Book Review – The Devil's Apprentice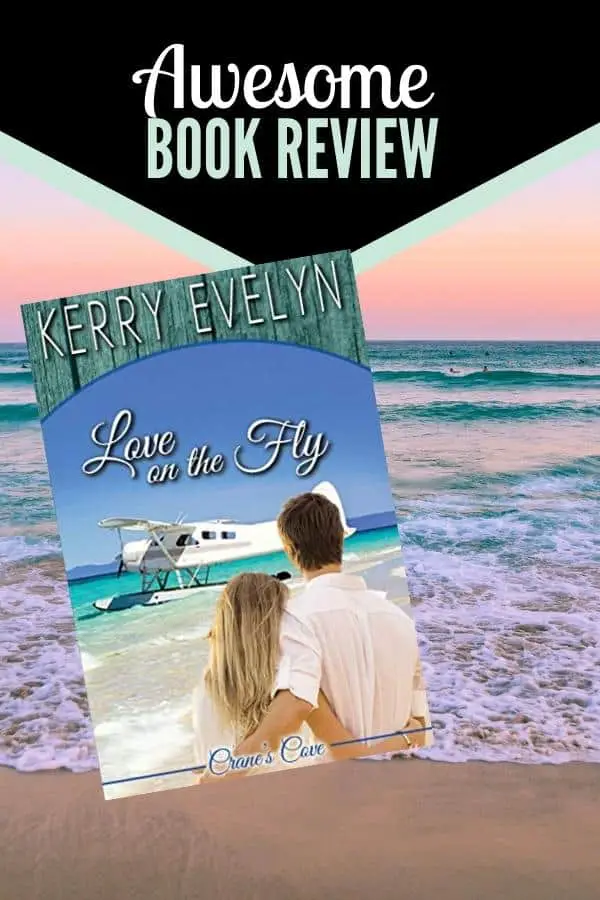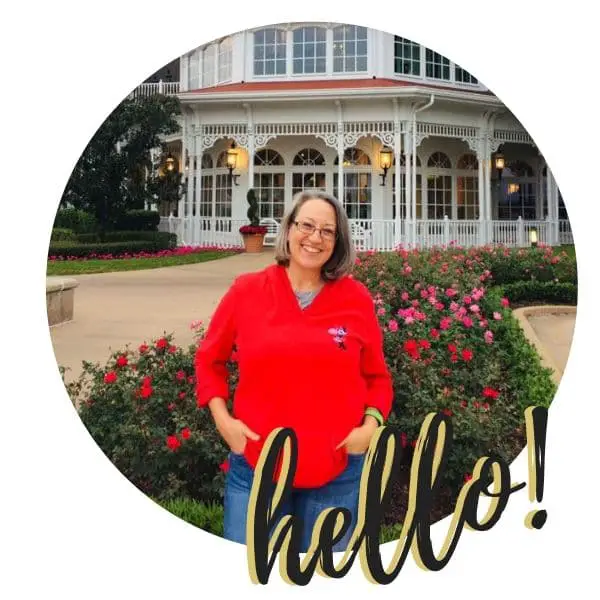 Becki is the author and founder of A Book Lover's Adventures. She has a degree in elementary education, has worked and volunteered in libraries for years, and spent several years in the travel industry. All of this has led to a love of books and travel. Becki loves to share her love by finding literary escapes to share!