Book Review – Lies Jane Austen Told Me by Julie Wright
I'm a big Jane Austen fan. So, when I find a book either by Jane Austen or about her, I tend to drop everything and read it! Lies Jane Austen Told Me by Julie Wright was just such a book! How could I not read it with a title like that?! So, here's my book review for Lies Jane Austen Told Me and why I think you should read it!
Summary
From Amazon:
Ever since Emma read Pride and Prejudice, she's been in love with Mr. Darcy and has regarded Jane Austen as the expert on all things romantic. So naturally, when Emma falls for Blake Hampton and he invites her home to meet his parents, she is positive an engagement is in her future. After all, Blake is a single man in possession of a good fortune, and thus must be in want of a wife.
But when it turns out that what Blake actually wants is more of a hook-up than a honeymoon, Emma is hurt, betrayed, and furious. She throws herself deeper into her work as CMO of Kinetics, the fastest-growing gym franchise in the nation. She loves her work, and she's good at it, which is why she bristles when her boss brings in a consultant to help her spearhead the new facilities on the East Coast. Her frustration turns to shock when that consultant turns out to be Blake's younger brother, Lucas.
Emma is determined not to fall for Lucas, but as she gets to know him, she realizes that Lucas is nothing like his brother. He is kind and attentive and spends his time and money caring for the less fortunate.
What she can't understand is why Lucas continues to try to push her back into Blake's arms when he so clearly has fallen as hard for her as she has fallen for him.
Realizing that her love life is as complicated as anything Jane Austen could have dreamed up, Emma must find a way to let Blake know that it's time for him to let her go and to let Lucas know it's time for him to love her back.
My Thoughts
The first line of the book pulled me right on in: "Jane Austen is a horrific liar". One of my favorite opening lines of a book ever!
Characters
Emma – Emma wants the happily ever after she's read so much about in Jane Austen's books. She wants a true romance and she wants someone who is hers. I enjoyed watching her go from thinking she had what she wanted to knowing she had what she needed!
Blake – Blake isn't a bad guy, he's just the wrong guy for Emma. Although, it takes Emma way longer than expected to figure that out! He tries to do the right thing and be the right person for her, but his heart just isn't feeling it.
Lucas – Indebted to Blake for accepting him into their family, Lucas is determined to do the right thing and get Emma and Blake back together. He knows Blake is a good guy! But, the longer he is with Emma and gets to know her better, the harder it is to deny his own feelings for her.
Plot
Lies Jane Austen Told Me is a fun book! Emma thinks she's headed to her happy ending. Blake invited her to his parents' house for a weekend, and according to her co-workers, that can only mean one thing. The problem is she told him she didn't want to come. When her co-workers talk her into taking the trip anyway and surprising him, well, that's when the story starts getting interesting!
Things don't go as planned, the impending engagement didn't happen, and she's left to walk home in the dark!
The characters are fun and eventually find their way around each other. I enjoyed that the plot wasn't super complicated but at the same time, it was clever enough to keep me reading.
Favorite Quotes
First line: "Jane Austen is a horrific liar."
"Breaking up with Jane (Austen) was far worse than breaking up with any boyfriend."
Wrap Up
All in all, Lies Jane Austen Told Me is a fun, witty and worth your time book. And, I love that the author has a lot more books just waiting for me to read! For other book reviews, check out the links below!
About the Author
Julie Wright was born in Salt Lake City, Utah. She's lived in LA, Boston, and the literal middle of nowhere (don't ask). She wrote her first book when she was fifteen and has been writing ever since. She has written 23 books thus far, with two of them Whitney-award winners and she's a Crown Heart recipient.
She has one husband, three kids, one grandbaby, one dog, and a varying amount of houseplants (depending on attrition).
She loves writing, reading, traveling, speaking at schools, hiking, playing with her kids, and watching her husband make dinner.
You can learn more of what Julie is up to at her website: Julie Wright
And, you can see all her books here!
From newest to oldest:
Other Articles You Might Enjoy
Sense and Sensibility and Sea Monsters – Book Review
Jane Austen Retelling ~ Jane of Austin Book Review
Book Review – The Independence of Miss Mary Bennet
6 Fabulous Multicultural Pride & Prejudice Retellings you need to read
7 Delightful Pride and Prejudice Retellings You Need to Read!
12 Sense and Sensibility Retellings You'll Want to Read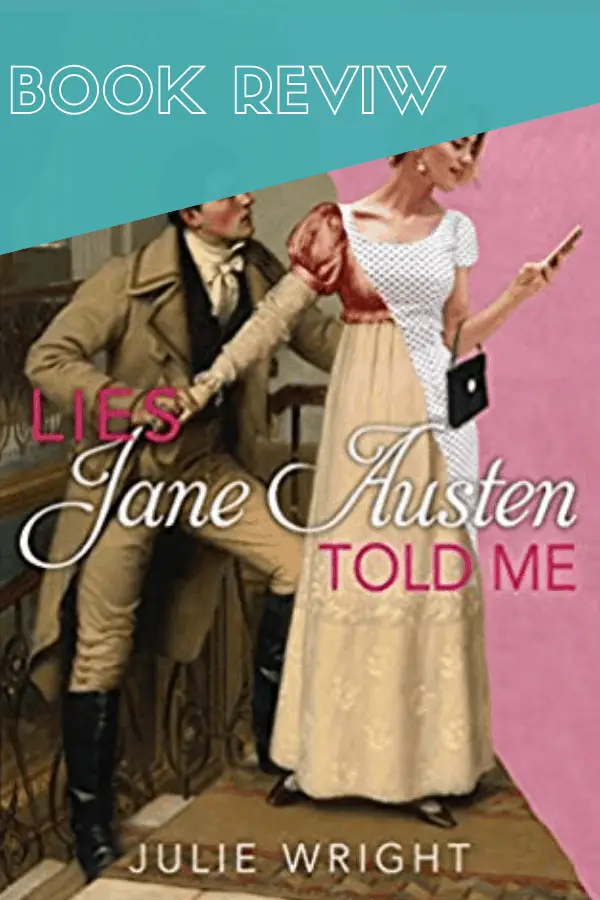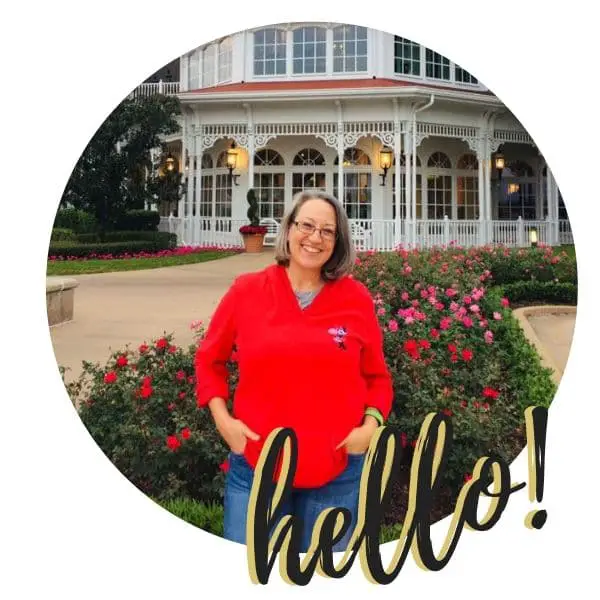 Becki is the author and founder of A Book Lover's Adventures. She has a degree in elementary education, has worked and volunteered in libraries for years, and spent several years in the travel industry. All of this has led to a love of books and travel. Becki loves to share her love by finding literary escapes to share!