The Beast and the Bethany – Fun MG Book
It's always fun to be part of a blog tour and the book blog tours from The Write Reads are always fun and interesting. If you're a fan of Middle Grade books or have some kids at home needing a new book, you'll want to check this one out. It's a lot of fun.
Today's book review is The Beast and the Bethany by Jack Meggitt-Phillips.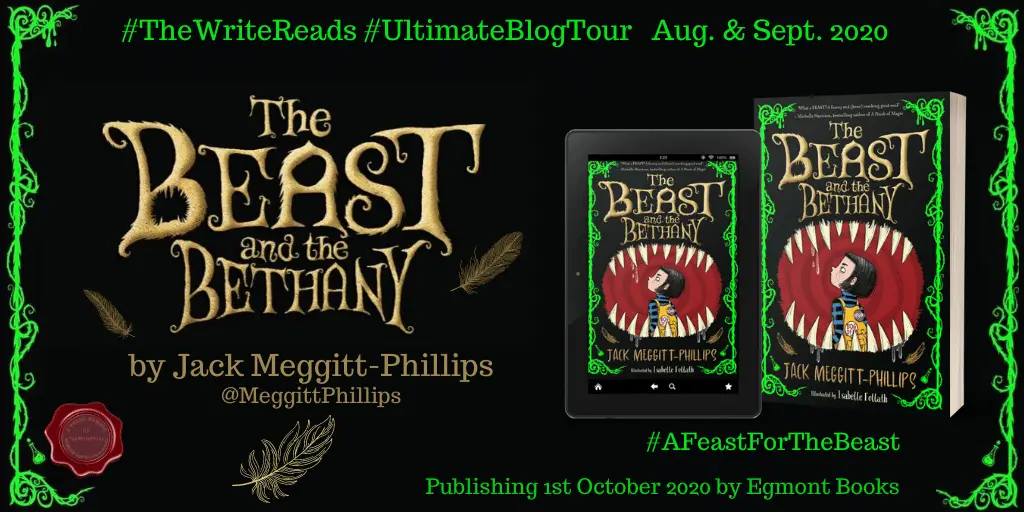 Summary
Beauty comes at a price. And no one knows that better than Ebenezer Tweezer, who has stayed beautiful for 511 years. How, you may wonder? Ebenezer simply has to feed the beast in the attic of his mansion. In return for meals of performing monkeys, statues of Winston Churchill, and the occasional cactus, Ebenezer gets potions that keep him young and beautiful, as well as other presents.
But the beast grows ever greedier with each meal, and one day he announces that he'd like to eat a nice, juicy child next. Ebenezer has never done anything quite this terrible to hold onto his wonderful life. Still, he finds the absolutely snottiest, naughtiest, and most frankly unpleasant child he can and prepares to feed her to the beast.
The child, Bethany, may just be more than Ebenezer bargained for. She's certainly a really rather rude houseguest, but Ebenezer still finds himself wishing she didn't have to be gobbled up after all. Could it be Bethany is less meal-worthy and more…friend-worthy?
My Thoughts
What a fun book! Yes it's geared for kids, but I think even kids books should be entertaining and fun for adults to read too.
First, we have Ebenezer, a spry 511 years old who is very self-absorbed and completely at the mercy of the Beast in his attic. He is very comfortable with his life and how he is living it. He wants his neighbors to be jealous of what he has. He likes being beautiful and young. And, he's willing to do pretty much anything to maintain the life he has created.
Ebenezer Tweezer was a terrible man with a wonderful life.
The Beast. A fitting name. Not only is the Beast a monster physically, but the Beast has no morals or ethics to be bothered with. As it grows bigger and bigger, its appetite grows along with it. Each escalation demanding Ebenezer to challenge his own ethics and morals.
The beast was a big blob of grey, with three black eyes, two black tongues, and a large, dribbling mouth.
Bethany. Bethany is a terror in her own right. She is not a favorite at the orphanage. And, pretty much no one will miss her when she's gone. She picks on kids weaker than her. Steals what she wants. And pulls pranks, just because. So, she seems like the perfect candidate to feed to the Beast.
The impatient person was a small, bony girl who was wearing a backpack with two stickers on it. One read "BETHANY" and the other "BOG OFF!"
At first glance, it would seem that these characters kind of deserve each other. They are all very self-involved and rude. But, over the few days that Ebenezer has to fatten up Bethany before he feeds her to the Beast, something changes in both of them. It's fun to watch.
I enjoyed that while they form this very tenuous friendship, their basic personalities are still intact. Ebenezer is still used to thinking about himself first and Bethany is still a prankster.
Bethany is a fun character. She is spunky, sassy, but smart and cunning. In the end, it's her brains and sass that she has to pit against the Beast to try to save both herself and Ebenezer.
And, I love that this is the first in a series. I can't wait to see what comes next.
Settings
While I don't think the setting was ever specifically mentioned, I pictured it as being set in London.
…the gardens were large enough to host a dozen different tea parties…
And, when talking about money…while I suppose this could be anywhere in England, I just assumed London because it sounds like he's in a city.
"Two hundred and fifty-three pounds, and sixty-two pence"
Quotes
Here are some of my favorite quotes from The Beast and the Bethany by Jack Meggitt-Phillips.
There was also a wonderful look of innocence about him. Sadly, looks can be deceiving.
A wonderful life can turn someone into a terrible person. It makes you forget that there are people in the world who have problems, and this can stop you from really caring or worrying about others.
A good night's sleep can do wonders for the brain. It can help sharpen your thinking and, if you are lucky, it can bring you answers to the most troublesome questions.
You are a bad person because you help the beast. But you are also the most good bad person I know.
Today's bucket list day has also probably been one of the best days of my life – so, you know, well done on that.
About the Author
Jack Meggitt Phillips is an incredibly exciting new talent. He is an author, scriptwriter and playwright whose work has been performed at The Roundhouse and featured on Radio 4. He is scriptwriter and presenter of The History of Advertising podcast. In his mind, Jack is an enormously talented ballroom dancer, however his enthusiasm far surpasses his actual talent. Jack lives in north London where he spends most of his time drinking peculiar teas and reading PG Wodehouse novels.
Isabelle Follath is an illustrator who has worked in advertising, fashion magazines and book publishing, but her true passion lies in illustrating children's books. She also loves drinking an alarming amount of coffee, learning new crafts and looking for the perfect greenish-gold colour. Isabellelives in Zurich, Switzerland.
Other Articles you Might Enjoy
Book Review – Crossing in Time
Book Review – Miss Peregrine's Home for Peculiar Children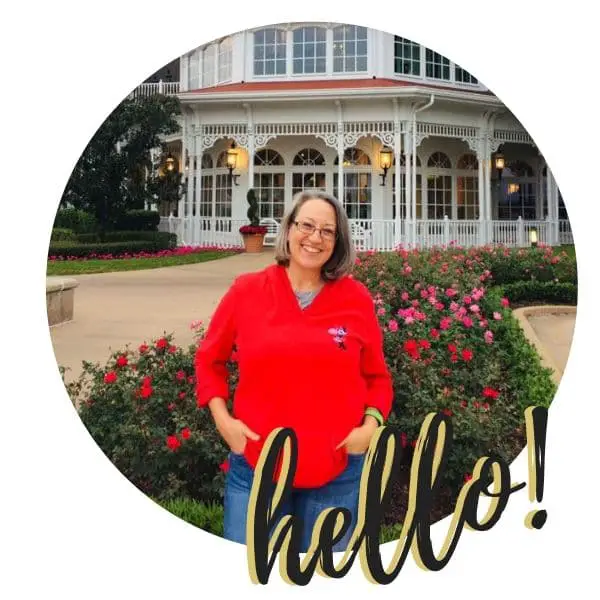 Becki is the author and founder of A Book Lover's Adventures. She has a degree in elementary education, has worked and volunteered in libraries for years, and spent several years in the travel industry. All of this has led to a love of books and travel. Becki loves to share her love by finding literary escapes to share!