Coming Soon ~ Books to Movies 2017
Coming Soon ~ Best Books to Movies ~ 2017
Every year, producers spend millions trying to transform great books into, hopefully, great movies.  Every book lover laments that movies don't follow books nearly closely enough, but sometimes they come close enough that we can enjoy both.  Here's a list of Books to Movies coming soon to a theater near you!
I will update this list throughout the year, so check back to see what new movies will be coming soon!
January New Books to Movies
Hidden Figures
Hidden Figures: The American Dream and the Untold Story of the Black Women Mathematicians Who Helped Win the Space Race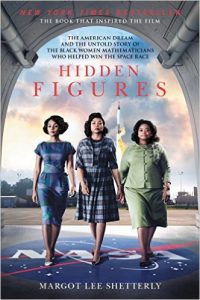 Author:  Margot Lee Shetterly
Movie Due Out:  January 6, 2017
Movie Rating: PG
Category: Drama/Comedy-Drama
Summary:
Before John Glenn orbited the earth, or Neil Armstrong walked on the moon, a group of dedicated female mathematicians known as "human computers" used pencils, slide rules and adding machines to calculate the numbers that would launch rockets, and astronauts, into space.
Among these problem-solvers were a group of exceptionally talented African American women, some of the brightest minds of their generation. Originally relegated to teaching math in the South's segregated public schools, they were called into service during the labor shortages of World War II, when America's aeronautics industry was in dire need of anyone who had the right stuff. Suddenly, these overlooked math whizzes had a shot at jobs worthy of their skills, and they answered Uncle Sam's call, moving to Hampton, Virginia and the fascinating, high-energy world of the Langley Memorial Aeronautical Laboratory.
But, even as Virginia's Jim Crow laws required them to be segregated from their white counterparts, the women of Langley's all-black "West Computing" group helped America achieve one of the things it desired most: a decisive victory over the Soviet Union in the Cold War, and complete domination of the heavens.
Starting in World War II and moving through to the Cold War, the Civil Rights Movement and the Space Race, Hidden Figures follows the interwoven accounts of Dorothy Vaughan, Mary Jackson, Katherine Johnson and Christine Darden, four African American women who participated in some of NASA's greatest successes. It chronicles their careers over nearly three decades they faced challenges, forged alliances and used their intellect to change their own lives, and their country's future.
Movie Trailer:
Live By Night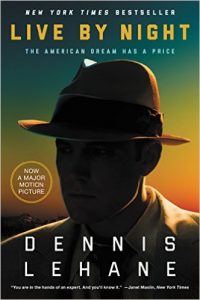 Author: Dennis Lehane
Movie Due Out:  January 13, 2017
Movie Rating: R
Category: Crime/Drama
Summary:
From New York Times bestselling author Dennis Lehane comes this epic, unflinching tale of the making and unmaking of a gangster in the Prohibition Era of the Roaring Twenties.  It's the Roaring `20s and Prohibition hasn't stopped the flow of booze in an underground network of gangster-run speakeasies. But, the opportunity to gain power and money is there for any man with enough ambition and nerve, and Joe Coughlin, the son of the Boston Police superintendent, long ago turned his back on his strict upbringing for the spoils of being an outlaw. But even among criminals there are rules, and Joe breaks a big one: crossing a powerful mob boss by stealing his money and his moll.
Movie Trailer:
A Dog's Purpose
A Dog's Purpose: A Novel for Humans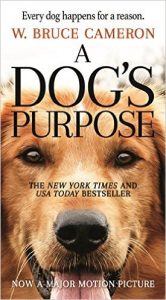 Author: W. Bruce Cameron
Movie Due Out: January 27, 2017
Movie Rating: PG
Category: Animal/Comedy/Drama
Summary:
Heartwarming, insightful, and often laugh-out-loud funny, A Dog's Purpose is not only the emotional and hilarious story of a dog's many lives, but also a dog's-eye commentary on human relationships and the unbreakable bonds between man and man's best friend. This moving and beautifully crafted story teaches us that love never dies, that our true friends are always with us, and that every creature on earth is born with a purpose.
Movie Trailer:
February
None coming out that I wanted to promote 🙁
March
The Zookeeper's Wife
The Zookeeper's Wife: A War Story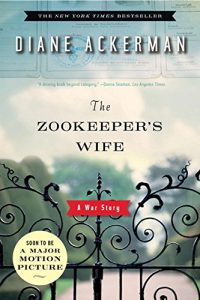 Author: Diane Ackerman
Movie Due Out: March 31, 2017
Movie Rating:  ?
Category: Biography/Drama/History
Summary:
A true story in which the keepers of the Warsaw Zoo saved hundreds of people from Nazi hands.
After their zoo was bombed, Polish zookeepers Jan and Antonina Zabinski managed to save over three hundred people from the Nazis by hiding refugees in the empty animal cages. With animal names for these "guests," and human names for the animals, it's no wonder that the zoo's code name became "The House Under a Crazy Star." Best-selling naturalist and acclaimed storyteller Diane Ackerman combines extensive research and an exuberant writing style to re-create this fascinating, true-life story―sharing Antonina's life as "the zookeeper's wife," while examining the disturbing obsessions at the core of Nazism.
Movie Trailer:
As you can see, there's some great books to movies coming soon!  In our family, we are sticklers for reading the book before seeing the movie.  So, it looks like it's time to get reading!
Sharing is Caring!  So, please share on social media if you enjoyed this article!
Disclosure:  This article contains Affiliate Links.  So, if you follow a link and make a purchase, I am minimally compensated.  Thank you!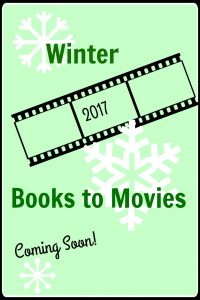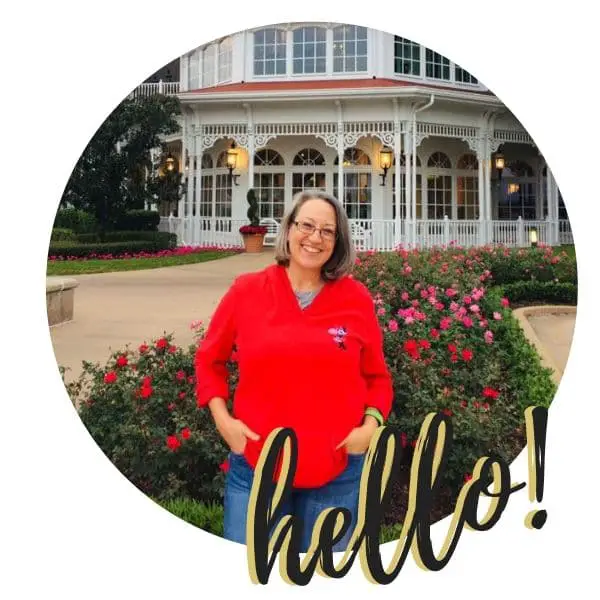 Becki is the author and founder of A Book Lover's Adventures. She has a degree in elementary education, has worked and volunteered in libraries for years, and spent several years in the travel industry. All of this has led to a love of books and travel. Becki loves to share her love by finding literary escapes to share!