Fun Things to do in Carlsbad, CA ~ You'll Want to Visit!
Welcome to my Hometown Tourist Project!  Each week a new blogger will give us a tour of their hometown. Thus far, we have been to 33 different spots around the United States and Canada!! Today I am happy to introduce you to Catherine whose blog The Nearly Empty Nest is in the works as we speak!  Today though, Catherine is going to introduce us to her hometown of Carlsbad, CA and share all the great things to do in Carlsbad from a local perspective!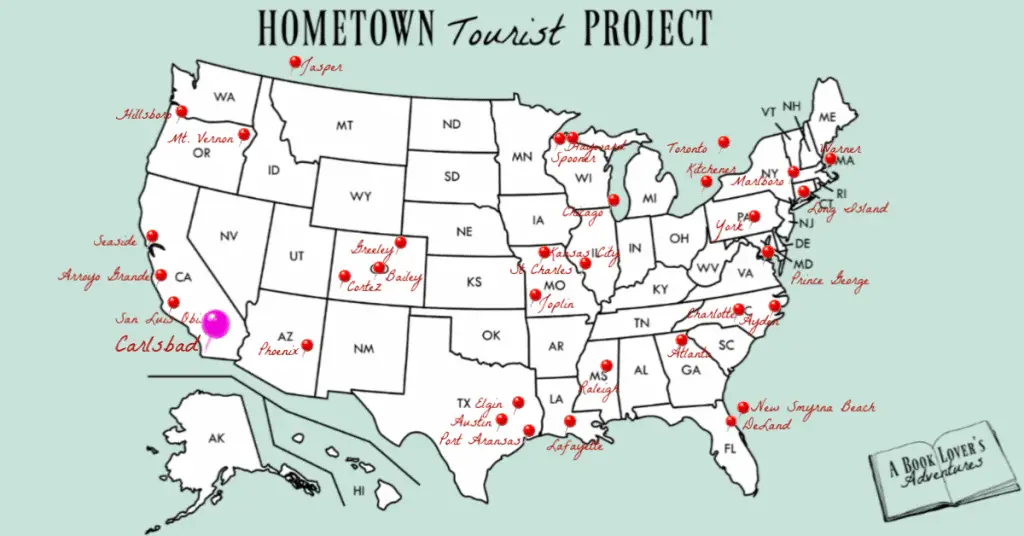 Hometown Tourist Project Week # 34 ~ Carlsbad, California
By: Catherine N.
My name is Catherine Nichols and my adopted hometown is Carlsbad, CA which is located 30 miles north of downtown San Diego.  I have been in Carlsbad for over 31 years after leaving the suburbs of Philadelphia.
Carlsbad was My First Stop in San Diego
When I first arrived in San Diego, incredibly young, naive and full of dreams, Carlsbad was a town of only 58,000 people.  Driving down the main north/south freeway with three empty lanes, I wondered where everyone was, especially after coming from a large, congested city.
Now when I drive down the I-5 on any given day, I find myself wondering when they will add even more lanes to handle all the traffic.  Carlsbad is currently a city of over 114,000 people and continues to grow at a rapid pace.
Where we once had only one lonely ZIP code, we now have four!
My Location on the Carlsbad Quadrant
I live in the southwest part of Carlsbad in an area known as La Costa.  For those of you who are golf fans, I am within walking distance of the Omni Resort which is home to many televised golf tournaments, and other large-scale events.  It is also an excellent hotel to book a stay at while touring the northern part of San Diego.
The world-renowned La Costa Spa is on site at the Omni where you can spend the day lounging around in a white robe and get the kind of pampering that everyone needs at least once in their lifetime!  My husband has bought several pampering packages for me over the years, and I'm always excited to go.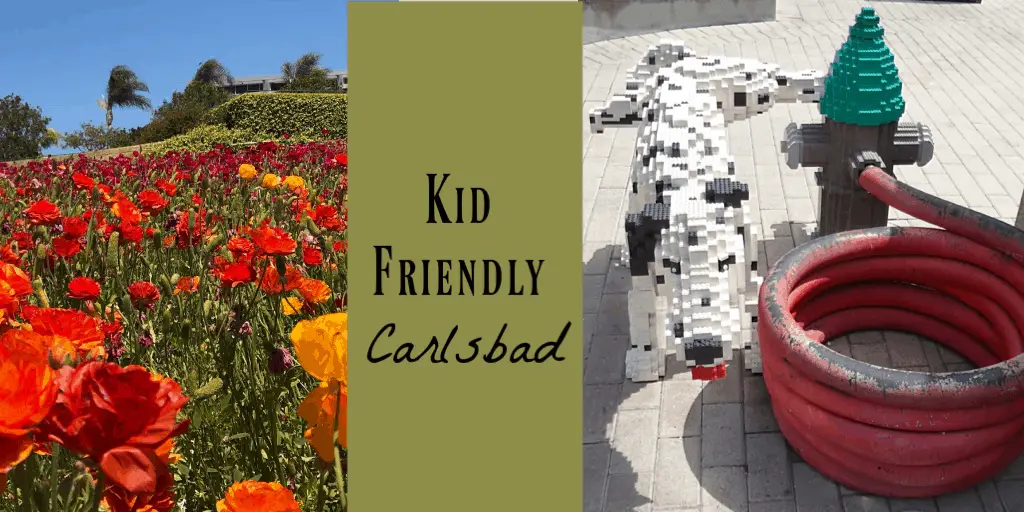 Kid-Friendly Things to do in Carlsbad
While living in various towns around San Diego, I met the man who eventually became my husband and we settled in Carlsbad with our three children.  He was an Army brat and I'm the product of a single mother.  To say that we both moved around a lot when we were younger is an understatement; however, we have managed to stay in our current home in Carlsbad for over 20 years!
From the perspective of a young, single woman, I knew that San Diego offered a lot of exciting things to do but what I discovered later is how kid-friendly this area of California is.  My husband and I always had something we could do with the kids whether it was during the week or the weekends.
Legoland
Carlsbad is probably famous throughout the world for one of the businesses that chose to make a home here.  Perhaps you recognize the name Legoland?  No doubt Legoland saw the plastic bricks on the wall and opened their theme park in 1999.  I remember when the park first opened.  My second child was a newborn, and I purchased a yearly pass for her older sibling.  No better way to burn off big sister steam than to spend a few hours in Legoland!  We sometimes went several times per week.  One day we would ride the rides, and the other day might be spent using our imaginations at Miniland—replicas of famous cities in miniature.  Absolutely spectacular part of Legoland and a must-see.
Many years later, Legoland added the Sea Life Aquarium, the Legoland Water Park, and the Legoland Hotel.  Unfortunately, my kids had outgrown the park by the time these three additions came along. But I know they are very popular among the younger set and the young at heart.
Flowers and Fruit are Fun??
Any season is a great season to bring the family to Carlsbad but the two local favorites are when the Flower Fields open followed by strawberry picking.  Seeing the flowers from the freeway is quite the spectacle but it's even better up close.  And talk about the perfect backdrop for fantastic family photos!  Visitors to the Flower Fields need to hurry to see the fields of blooming Ranunculus because they're only around for a few months in the Spring.
Another short-lived but much anticipated yearly event is when the Strawberry Fields are open to the public for picking season.  Our family has fond memories of our annual tradition of picking strawberries. Every year, we dressed the kids in their worst clothes and shoes and drove to the fields for an afternoon activity.
I remember how cute all three girls were while standing in row after row of strawberries with red juice flowing down their chins and onto their clothes.  Needless to say, if you're in Carlsbad during berry picking, do not wear your best clothes or shoes! Since the field is a working business—it's muddy, dirty, and the strawberries with their red juice stains even the most careful.  You may also want to keep a change of clothes in the car if you need to get to another Carlsbad attraction after visiting the strawberry fields.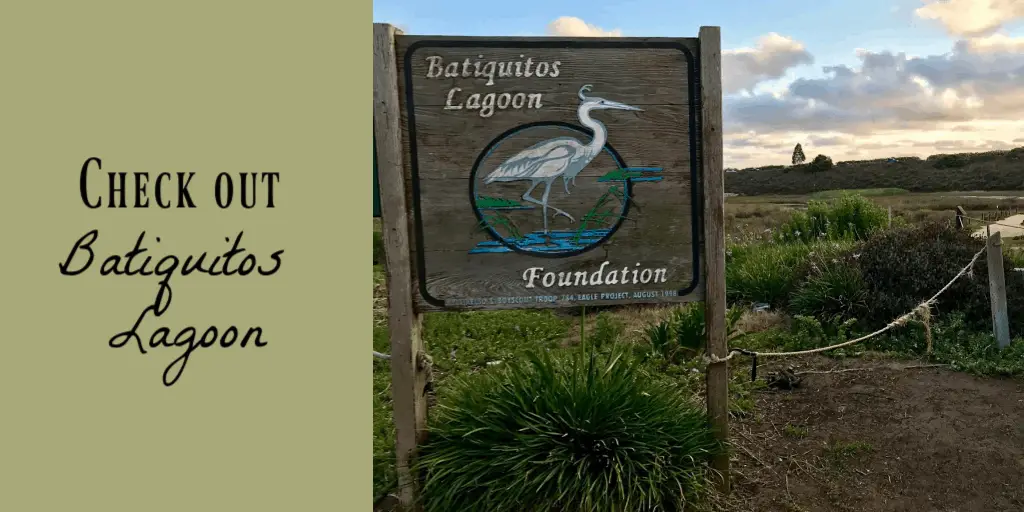 Things to do in Carlsbad that are FREE
Trails
Need to find something free to do with the children or your spouse?  How about taking a walk around Batiquitos Lagoon to hang out in a natural habitat?  The trail is wide and the wildlife is abundant.  Carlsbad is full of trails—many are for all levels of fitness.
Parks
Carlsbad has many community parks to picnic or play.  Some suggestions are Stagecoach, Poinsettia, La Costa Canyon, Aviara, Hosp Grove, Calavera Hills, Hidden Canyon, and Holiday.  Please note that some of these parks are dog-friendly.  Those with phobias might want to check whether the park allows four-legged friends prior to visiting.
Each summer, you'll find many of the locals head to a community park for the free concerts put on by the City of Carlsbad.
Beaches
Carlsbad also has many beaches to lie on, swim/surf, or walk next to.  If tiring the little ones is on your agenda, let the beach work her magic.  Ponto Beach is a favorite among locals because it has restrooms, parking (not free, although you can park for free on Highway 101), and a well-maintained beach with lifeguards on duty during the summer.
If you haven't swooned at the sight of a sunset standing on the beach in Carlsbad, you have not properly appreciated the best free activity in all of San Diego—probably in all of California.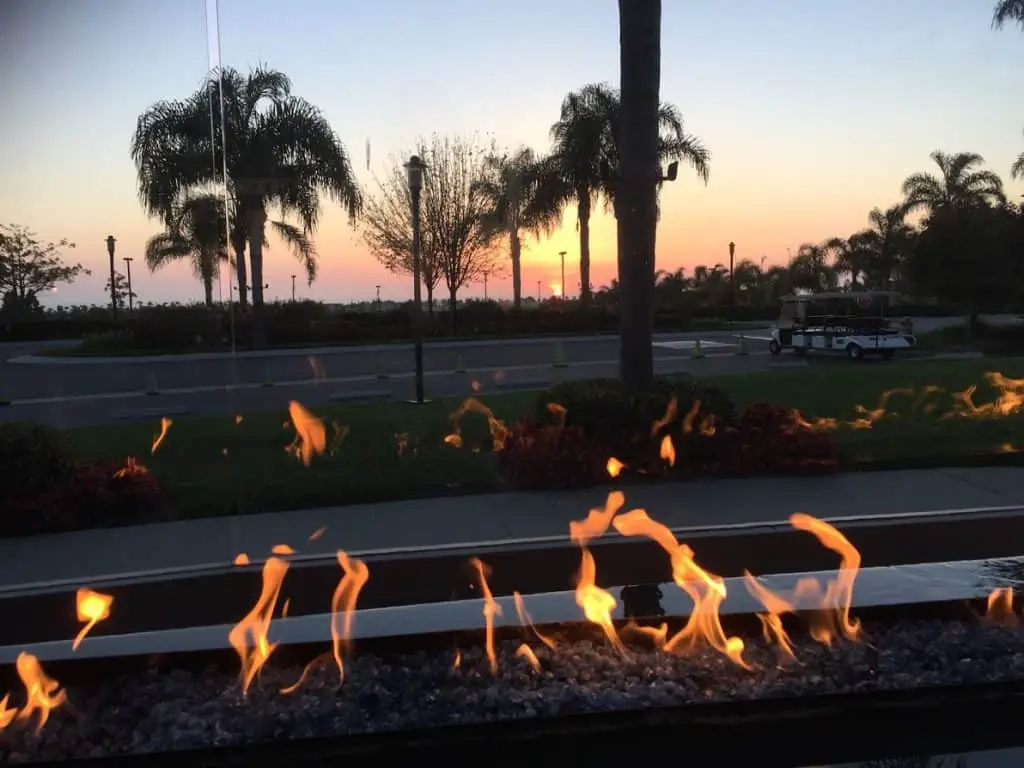 Shopping is Another Kind of Sport
If you'd rather stay sand-free, dry, and shop, Carlsbad has plenty of opportunities to relieve your wallet of its money.  A large indoor mall recently received a complete makeover including a new name.  The Shoppes at Carlsbad house a luxury movie theater, Dave & Buster's, and numerous places to eat like Luna Grill, Islands, Panera, The Cheesecake Factory, and Yard House.
The Forum in southeastern Carlsbad is the luxury outdoor shopping mall experience.  Its retail shops include Anthropologie, H&M, Urban Outfitters, Mac Cosmetics, Free People, Madewell, and Francesca's.  The Forum has many conveniently located eateries sprinkled throughout the mall for those famished from carrying heavy shopping bags.  Casa de Bandini for excellent Mexican fare (and margaritas :-).  Urban Plates is a kind of farm to field eatery where the diners grab food almost cafeteria style.  Seeking just a quick sandwich or a healthy juice?  The Forum has that, too.
Carlsbad also has its own area dedicated to the bargain shoppers among us.  Carlsbad Premium Outlets is every budget shopper's dream because it has stores like Ann Taylor, Barney's of New York, Baby Gap, Chico's, and Coach.  In June, I bought $150 hiking boots for $30 at Merrell's!  A quick look at their list of shops will make your head spin!
Restaurants for Views, Romance, and a Campfire?
One of the benefits of growth is having many more unique dining experiences from which to choose.  Carlsbad has quite a few restaurants worth visiting.  The Landings at the Palomar Airport is a perfect spot to watch airplanes while you sip cocktails or enjoy a full meal.  No doubt the kids will be excited to see the planes take-off and land practically right next to them.  Maybe even the adults will get a little excited, too!
Have you ever wanted to have a campfire at your dinner table?  Your wish is Campfire's command!  At a recent dinner at Campfire, we made s'mores for dessert at our table.  So fun!  Watching the bartender make one beautiful cocktail after another was also awe-inspiring.  Going to this restaurant is an event.  Be sure to make reservations.
If you're seeking a restaurant in Carlsbad with a view, check out Chandler's.  I love sitting by a roaring fire while staring at the sunset.
Looking for something far more casual?  Grab some fish 'n chips from Harbor Fish.  They've been in their same location for years.  It's a perfect and delicious reward for walking the Carlsbad Seawall.
Need something a bit more romantic with a sunset view?  Head over to Twenty/20 Grill and Wine Bar.  It's a restaurant found on the campus of the Grand Pacific Palisades which is a great alternative hotel to Legoland.  The grounds are gorgeous and the rooms are beautiful.  Ask to sit near the fire on chilly nights.
Easily Fill Your Vacation Days Visiting Carlsbad and San Diego
Although the focus of this post is about all the great things to do in Carlsbad (trust me when I say I've only barely scratched the surface), there's so much more for families and singles to do just by traveling a little further down the road.  I could easily write my own travel guide to all there is to do in San Diego! But I only have a limited post to make my case.
Visiting San Diego is not complete without a visit to the World Famous San Diego Zoo, the Zoo's sister site the Zoo Safari Park, Sea World, listening to the seals at the Children's Pool in La Jolla, winery tours, craft breweries galore, golf courses, beach camping, beach bonfires, hiking the trails of Torrey Pines, and splashing through the various tide pools.
And if you head north about 50 minutes, you're at Disneyland and all things Disney!  Carlsbad is the perfect in-between spot if you plan to spend time in both San Diego and Anaheim.
As you can see, Carlsbad and San Diego have many opportunities for fun, adventure, relaxation, exploration, and unique experiences for every age, from the very young all the way up to the very old.  I am proud to call Carlsbad my hometown.
A Bit About Catherine & her Blogging
My blog is currently a work-in-progress called The Nearly Empty Nest (www.TheNearlyEmptyNest.com).  I once had three children living at home with my husband and me. But now there's only one child and a bunch of pets, hence the name of nearly empty.
I have written for years for a travel blog called Milliver's Travels.
More Places to Find Catherine
Here are a few other places you can find Catherine:
Other Articles You Should Check Out
Monterey Peninsula ~ Fun Things to do along the Central Coast
Arroyo Grande, CA ~ Fall in Love with the Central Coast
San Luis Obispo ~ What You Need to Know About this Beautiful Town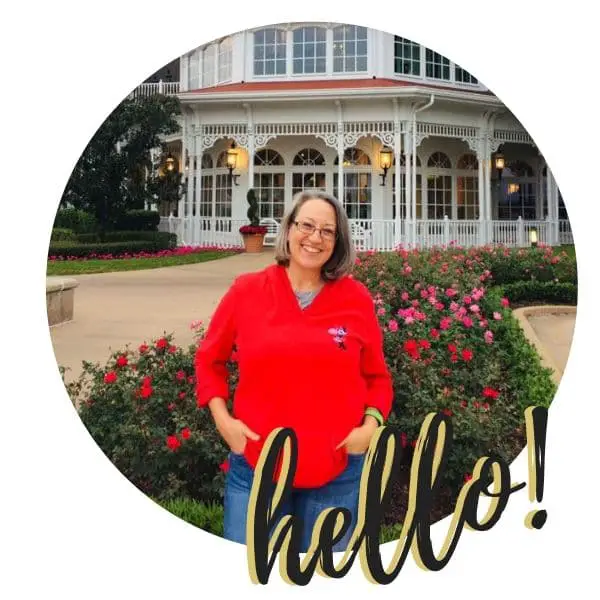 Becki is the author and founder of A Book Lover's Adventures. She has a degree in elementary education, has worked and volunteered in libraries for years, and spent several years in the travel industry. All of this has led to a love of books and travel. Becki loves to share her love by finding literary escapes to share!