15 Fun & Unusual Things to Do in Joplin, MO
Welcome to my Hometown Tourist Project! Throughout the year we have been going all over the country and even up into Canada meeting new bloggers and their hometowns! 
Today I am pleased to introduce you to Stacey who blogs at Love, Laughter and Luggage.  Stacey's blog is about family fun while traveling and making adventure happen! 
But, today Stacey is going to introduce us to her hometown of Joplin, MO.  If you're a fan of Route 66, you'll want to stay tuned for all the fun things to do in Joplin, MO!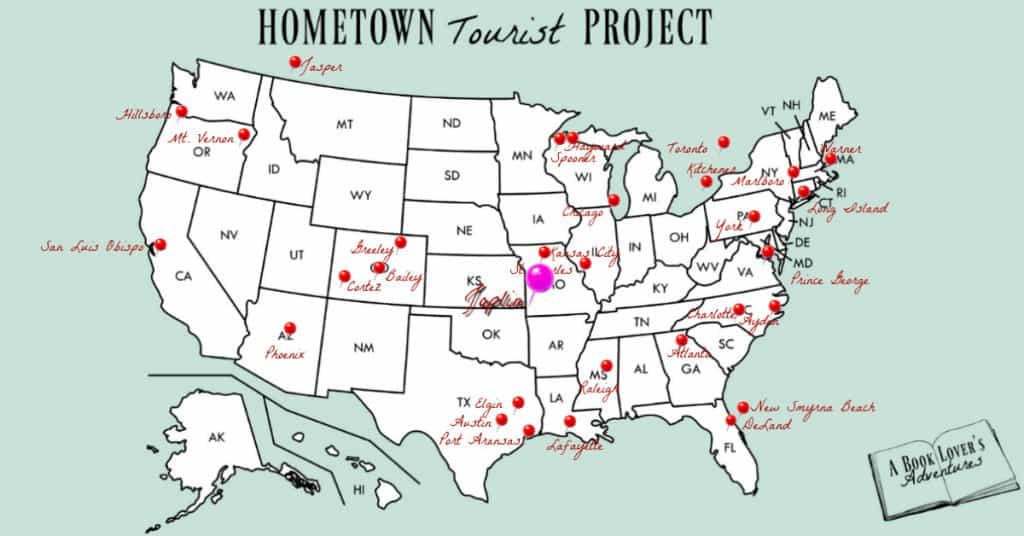 Hometown Tourist Project Week # 31 ~ Joplin, Missouri
By: Stacey Billingsley
If you've heard the lyrics to the famous "Get Your Kicks, On Route 66," then you know a little bit about the town I call home. The song has had a little bit of a revival since Disney's Cars came out.  After a couple of verses, the lyrics state, "It goes from St. Louis, Joplin, Missouri, Oklahoma City looks oh so pretty."  And the list of places along the highway goes on.
Joplin really is a special place, and its history and association with Route 66 is just the beginning.  You can follow bits of Route 66 through and out of town, but that's not the only thing to do here. So, keep reading and you'll want to visit Joplin!
Favorite Things to do in Joplin MO
Here is my list of the top things to do in Joplin MO:
Outdoors & Nature
1.  Visit the Grand Falls
Website: https://www.joplinmolife.com/grand-falls/
Cost: FREE
One of my favorite things to do in Joplin MO is to visit the Grand Falls.
Shoal Creek winds around the Joplin area, and many people enjoy fishing or floating through Missouri's beautiful woods.  At one point in the creek, the water descends into the Grand Falls. It isn't a large waterfall, but it's pretty.
My favorite time of day to visit is at dusk.  I love to sit on the edge of the creek and watch the water rush over the boulders. It's a peaceful spot.
2.  Take a Hike on the Trails at the Wildcat Glade Audubon Center
Website: https://wildcatglades.org/
Cost: FREE
Another favorite thing to do in Joplin is to visit the Wildcat Glades.
These trails are a great way to get close to nature.  There are several walking paths, and one follows Shoal Creek to the Redings Mill Bridge.  Some of the trails are paved, but for the more rustic among us, the glades offer unpaved trails.
The Audubon Center is especially focused on conserving the area habitats for migratory birds and other wildlife, so keep your eyes open along the trail; you never know what animal you may see.  It's also fun to see the rock formations along the trails. In several places, the formations seem to make small caverns. Missouri is known for having many caves!
3. Frisco Greenway Trail
Website: https://www.traillink.com/trail/frisco-greenway-trail/
Cost: FREE
Part of the rails-to-trails project, this 5+ mile trail is a great way to get outdoors and in nature!
Arts & Culture
4. Route 66 Mural Park
Website: https://www.visitjoplinmo.com/business/route-66-mural-park
Cost: FREE
An interesting thing to do in Joplin is to visit the Route 66 Mural Park.
At the height of Route 66's popularity, many traveled through town and Joplin's downtown flourished. This park pays homage to that time in their history through murals.
5. National Cookie Cutter Historical Museum
Website: https://www.atlasobscura.com/places/national-cookie-cutter-historical-museum
Cost: FREE
A small museum dedicated to the unique tools made to make our cookies more fun!
6. George Washington Carver National Monument
Website: https://www.nps.gov/gwca/index.htm
Cost: FREE
Another interesting thing to do in Joplin (or near Joplin), is to visit the George Washington Carver National Monument.
Dedicated to Carver, who became a renowned agricultural scientist, educator and humanitarian.
7. Joplin Museum Complex
Website: https://www.joplin-museum.org/
Cost: FREE
This complex houses two different museums. The Everett J. Ritchie Tri-State Mineral Museum, which houses one of the world's best collections of lead and zinc ores.
This museum explains the geology and geochemistry of the area and demonstrates mining processes and methods used from the 1870s through the 1960s.
The Dorothea B. Hoover Historical Museum explores the effects of mining on the Joplin area.
On display are assorted historical items from Joplin's mining era including a circus room, a child's playhouse, a Bonnie and Clyde exhibition, a 1927 American LeFrance fire engine and Victorian furnishings, textiles and a doll collection.
Food & Drink
8.  Eat at Del Rio Bordertown Cafe
Website: http://www.cafedelrio.com/
This is one of my favorite things to do in Joplin and definitely one of my favorite places to eat.  This is actually a chain–there are three. Two are in the immediate area, and one is across the state line in Kansas.  
Now, this isn't authentic Mexican food. In fact, it's probably not even authentic Tex-Mex, but I love it's cheesy goodness.  Not just the decor, but the cheese itself.
The queso is a family-favorite, and it makes a perfect topping for my cheese enchilada.  You may be detecting a bit of a cheese theme, and you'd be right. If you love cheese, this is your place. I actually only order a cheese enchilada and rice when I come, but they have plenty of familiar favorites, including tacos, fajitas, and chimichangas.  I love the flavor of the salsa, too. It's not spicy, but it has a nice garlic-tomato taste. You also get a scoop of warm spoonbread with your entree.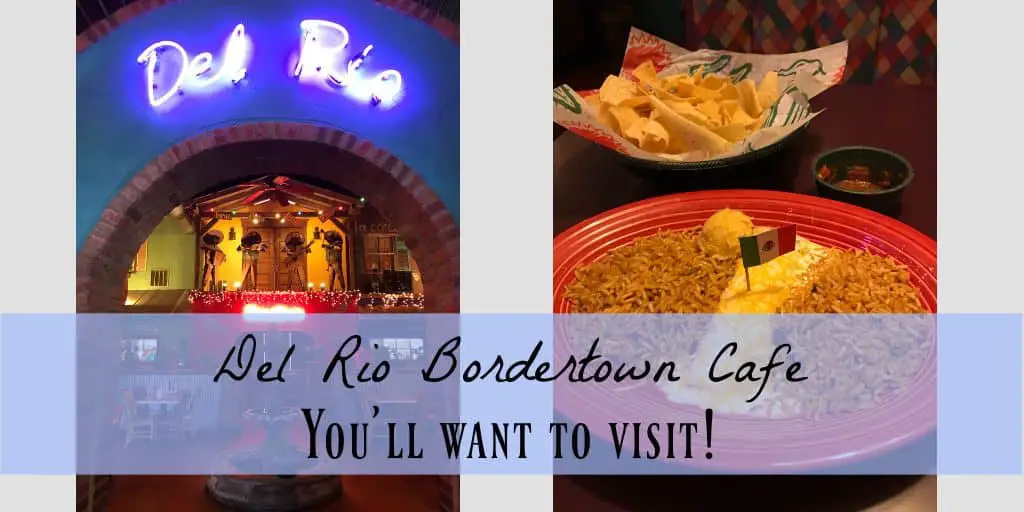 9. Red Onion Cafe
Website: http://roc.redonionrestaurants.com/
Another local favorite! Housed in a 100+ years old building, the Red Onion Cafe has been an important part of Joplin's historical downtown for 25+ years.
10. Caroline's
Website: http://www.carolinesjoplin.com/
Whether you're looking for coffee or some delicious sweets, you'll want to head over to "sweet" Caroline's.
11. Candy House Gourmet Chocolate
Website: https://candyhousegourmet.com/
Serving the 4-state area for almost 5 decades, the Candy House Gourmet should definitely make it on your list of things to do in Joplin MO!
Hand-dipped chocolates and beautiful gift items, a lovely way to top off your visit to the area!
Unique & Unusual
12.  See a Double Feature at the 66 Drive-In
Website: http://www.66drivein.com/
Cost: $4-$8/person
Nothing says summer quite like a night at the drive-in.  Joplin is lucky to have one of the few remaining drive-in theaters in the country nearby.  Technically, the drive-in is right outside of Joplin along old Route 66.
At dusk, pull your car into a space in the front row.  Or back your truck or SUV and sit in the back. Many people even bring lawn chairs. There is playground equipment at the front, just like you remember.  Tune in the radio, and watch two movies for cheaper than one at the regular theater. Hit up the snack bar between movies, and enjoy your evening under the stars.  It doesn't get much better than this.
13.  See the Spooklight
Website: https://www.joplinmo.org/575/The-Spook-Light
This one seems strange, but I promise it's a real thing.  Just Google the Spooklight of Joplin, and you will see what I mean. Sometimes it's called the Hornet Spooklight because it is near the village of Hornet.  
The Spooklight is a mysterious light that appears on the crest of a hill on Spooklight Road. At least that's where I've always seen it. Other people claim that the light moves around more, but I have never seen it in another location.  In the picture, it's white light on the road, not the light on the cell tower.
When I was in high school, we used to go to Spooklight Road often. Bak then, the road was gravel, and the cell tower wasn't there. Still, the Spooklight phenomenon remains, and no one can explain it.  Many have tried, but nothing is conclusive.
If you drive towards it, it vanishes. Most people seem to think it's headlight reflection, but the legend of the Spooklight originates well before there were cars. Some say it's a Civil War soldier looking for his head, and others say it's a father looking for his runaway daughter with a lantern.  
Whatever it is, it's fun to sit along the road, beginning at dusk, and wait for it to appear. Just be sure to stay on the road and not go onto private property. Be aware of other vehicles as they come down the road. It is off in the country, so the traffic is not heavy. But you will probably encounter others looking for the Spooklight.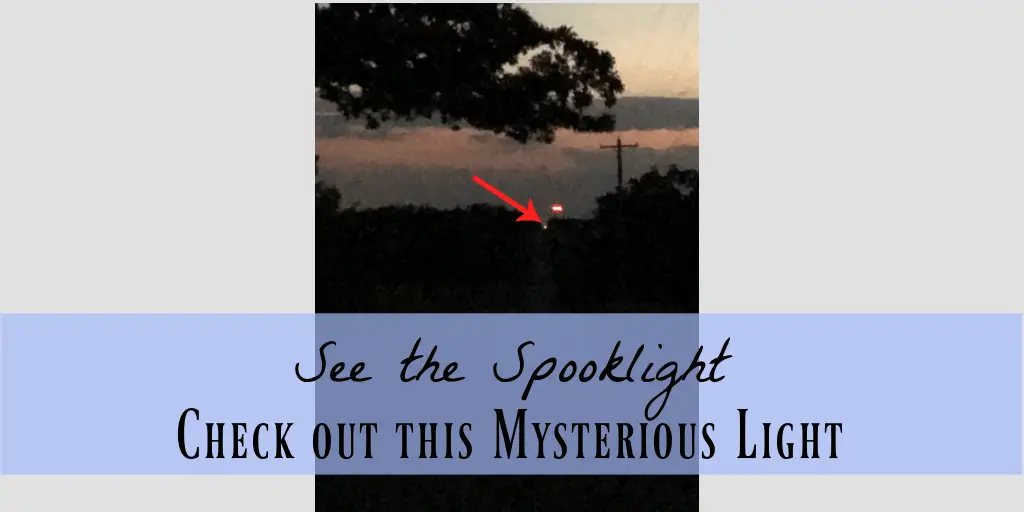 14. Sandstone Gardens
Website: https://www.sandstonegardens.com/
Cost: Varies
One of the unique things to do in Joplin MO is Sandstone Gardens. Sandstone Gardens is a unique shopping experience. They sell home and garden accents and accessories on a beautiful estate.
They also have the Sandstone Bistro which is worth the drive for lunch!
15. Bonnie & Clyde's Joplin Apartment Hideaway
Address: 299 W 34th St #201
One of the more unusual things to do in Joplin MO is to see the garage apartment hideout for Bonnie and Clyde and the Barrow gang.
This apartment has become an historic landmark, marking the infamous shootout in April of 1933.
Come Visit Joplin
I hope if you ever get your kicks on Route 66 that you will make Joplin part of your journey.  Enjoy our history, mystery, beauty, and food. And, as you can see, there's lots of great things to do in Joplin, so you'll have a great time!
About the Author
Stacey Billingsley is a high school English teacher who coaches speech and debate as well as directs school plays and musicals.  She is also a writer with a novel in the works. 
Stacey, along with her husband Jeff and daughter Kristin, writes the family travel blog Love, Laughter, and Luggage.  They hope to inspire other families to get out into the world and explore destinations near and far.
Let's Get Social: Facebook     Instagram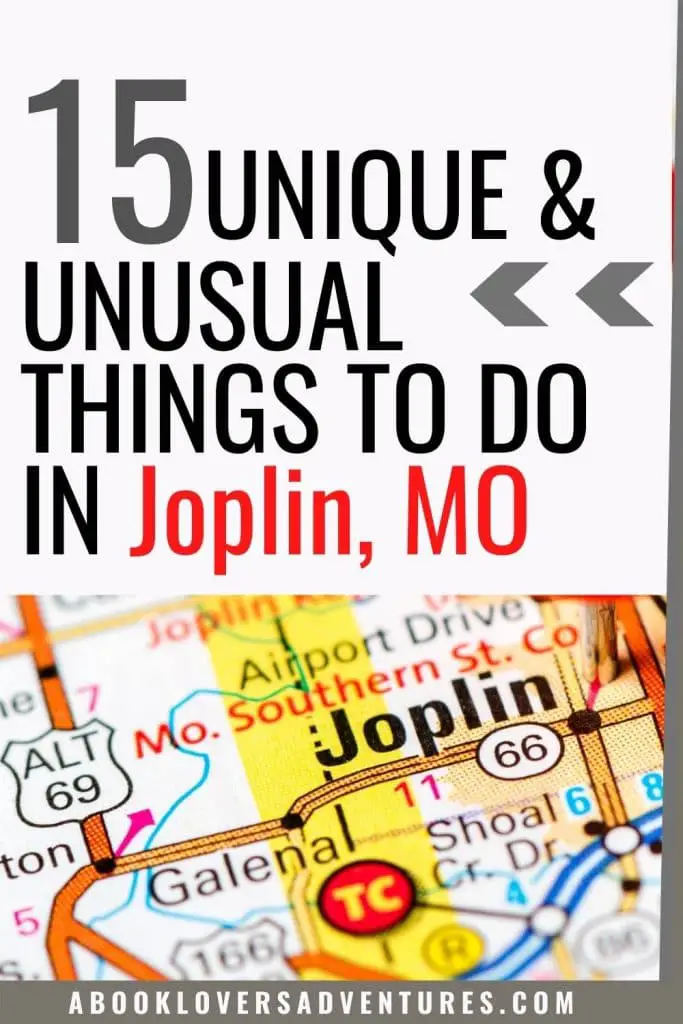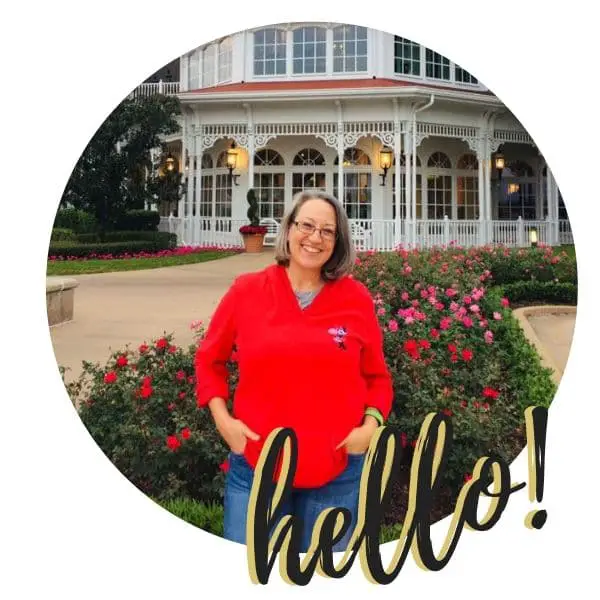 Becki is the author and founder of A Book Lover's Adventures. She has a degree in elementary education, has worked and volunteered in libraries for years, and spent several years in the travel industry. All of this has led to a love of books and travel. Becki loves to share her love by finding literary escapes to share!