San Luis Obispo ~ What you Need to Know About this Beautiful Town
Welcome to the Hometown Tourist Project!  Today I have the pleasure of introducing you to Heather Thomas of SLOcooking.net and her hometown of San Luis Obispo, California!  San Luis Obispo looks like a beautiful town!

Welcome to San Luis Obispo
by Heather Thomas
There's a sleepy smallish town on the beautiful Central Coast of California called San Luis Obispo. This is where I live. This is my home. And, this is one of my favorite places in the entire world. I know you want to know what makes it so special? What makes my heart happy to be here?
Things to Do in San Luis Obispo
First off, I love living in San Luis Obispo for it's small town ag vibe.  San Luis Obispo was founded in the late 1700's by the Spanish because of its temperate weather and lush soil. Today it still offers fabulous weather for most of the year, in addition to remaining an agricultural hub for California's Central Coast.  Because of this, San Luis Obispo offers the second largest Farmers' Market on the West Coast. Every Thursday from 6-9pm Higuera Street is turned into a large street fair with farmers, food booths, live music, and educational booths.
But, that's not all. It's the small town sense mixed with the ever present pulse of a college community.  SLO, as San Luis Obispo is called by the locals, is home to Cal Poly San Luis Obispo.  San Luis Obispo also hosts a couple of good bookstores, quite a few breweries, plenty of venues to enjoy live music, and a few live theaters to top it all off.   And blended with all that is the laid back casual feeling of a California beach community.
And, for the book lovers out there, San Luis Obispo is home to one of the 3,000 public library buildings built by steel tycoon Andrew Carnegie. But, this building became the home of the County Historical Museum in 1956.
With mountains on three sides and a valley on the fourth and the ocean a few short miles away, San Luis Obispo is a wonderful outdoor mecca with lots to do, places to see and restaurants to eat at which brings me to one of my favorite places in town – the Madonna Inn.
My Favorite Spot- Madonna Inn
The Madonna Inn sits next to Highway 101 on the outside of downtown.  It is tucked into the side of Cerro San Luis (one of the Seven Sisters – a range of volcanic hills that run throughout San Luis Obispo County). The hotel was built in 1958, and currently sits on over 1,000 acres.
The hotel features 110 themed guest rooms, and two restaurants – the Gold Rush Steak House and the Copper Café.  An interesting fact I just learned about the Gold Rush dining room, the hand-carved marble balustrade actually came from Hearst Castle!
It is at these eateries that you can get one of the tastiest cakes ever, the famous Madonna Inn Toffee Crunch Cake. The cake features multiple layers of sponge, separated by fresh whipped cream icing, covered with more fresh whipped cream icing, and finally topped with toffee pieces.
The toffee is handmade at the Madonna Inn bakery, using a gigantic copper kettle and stirred with a big whisk. Once the toffee is cooked it's poured out onto full size sheet pans to cool and then is broken up to be used on the cakes. You can also buy it by the bag at the candy counter!
So, should you find yourself in San Luis Obispo be sure to stop by the Madonna Inn and get a bite to eat. But, don't forget this local tip – if you're planning on ordering a slice of Toffee Crunch Cake for dessert, do what the locals do, order it first. This particular cake sells out every day.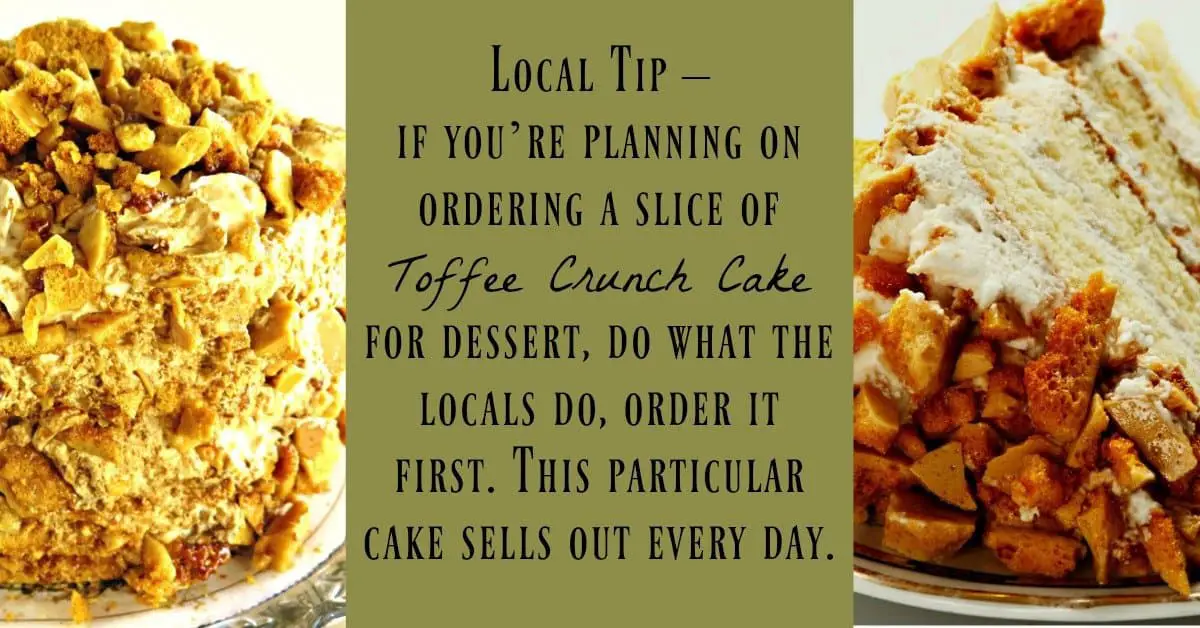 About Heather and SloCooking
Heather and her husband are both fantastic chefs, and love to share their delicious foods!  Formerly, they had a farm-to-table catering business in San Luis Obispo, but these days Heather is busy living her passion of helping modern moms who need a break.
"Here at sloCooking I write about ways to achieve balance. Balance at home, in the kitchen, by providing tools for the modern mom to wing it while she cooks.
I've found that so many modern moms like myself struggle with "do it all syndrome."  To combat this I have a full-fledged passion for fast family meals. As you'll see one of the things my readers love most is Tips Tuesday. I'm looking forward to having you along on this journey."
Ways to Connect with Heather
If you like food and would like to read more, feel free to hop over to Heather's website sloCooking.net.
You can also follow Heather and SloCooking over on Facebook,  Instagram,  and Pinterest!
Heather is also a published author!  You can get her cookbook here!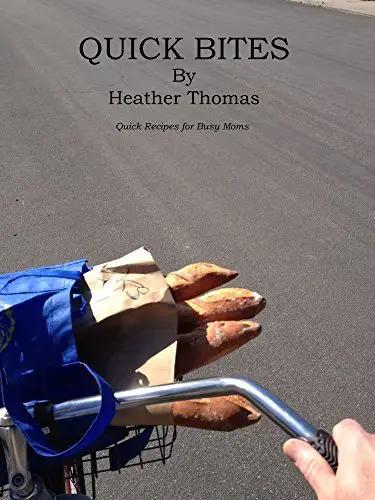 Other Articles You Might Enjoy
My Surprising Day as a Hometown Tourist ~ DeLand, Florida
Eleven Cooking Tips by SloCooking
Top 5 Most Popular Adventures from My Year of Adventure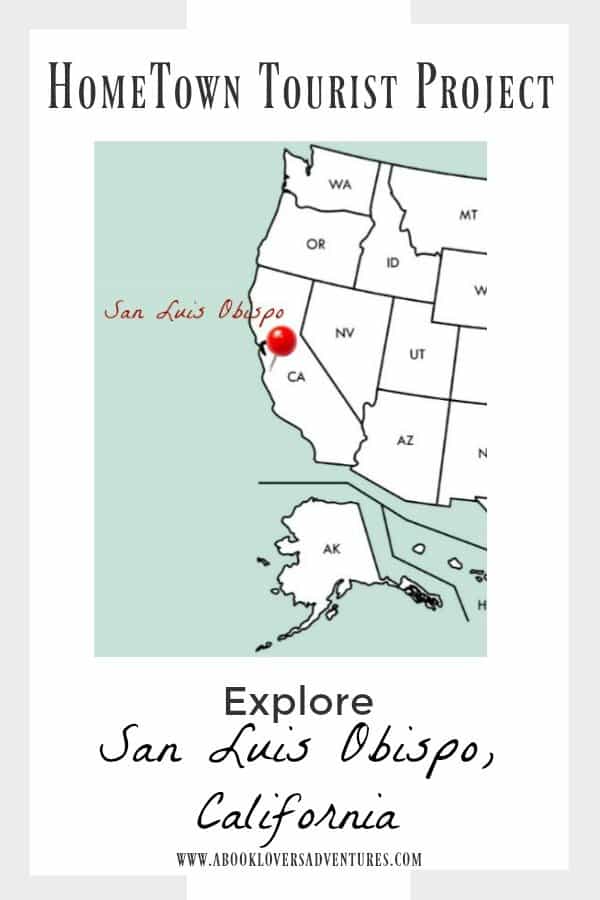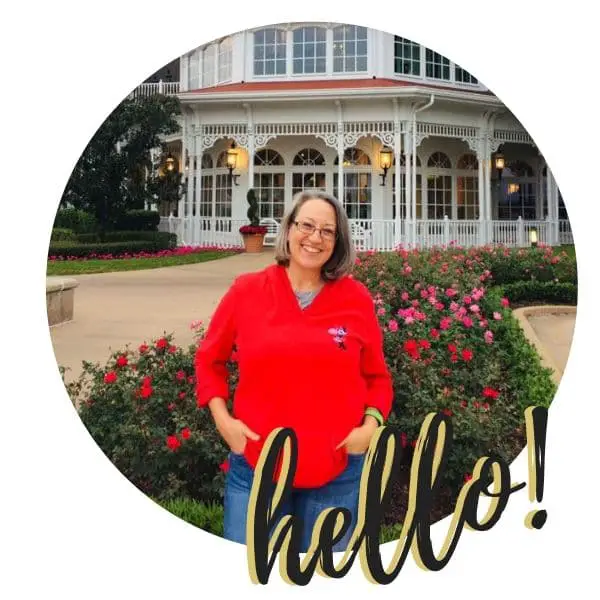 Becki is the author and founder of A Book Lover's Adventures. She has a degree in elementary education, has worked and volunteered in libraries for years, and spent several years in the travel industry. All of this has led to a love of books and travel. Becki loves to share her love by finding literary escapes to share!