Visit Prince George ~ What You Need to Know
Welcome to my Hometown Tourist Project!  Each week we will be treated to a new blogger giving us a tour of their hometown.  Throughout the year we will be going all over the country and even up into Canada!  Today I am pleased to introduce you to Tammy Rotzoll who blogs at Footprints of Inspiration Blog.  Tammy writes to Christian women who know they want to live a better life, but with the crazy, busy schedules we have, just don't know how to make that happen.  But today, Tammy is going to introduce us to her hometown of Prince George, VA and convince us we need to come visit Prince George!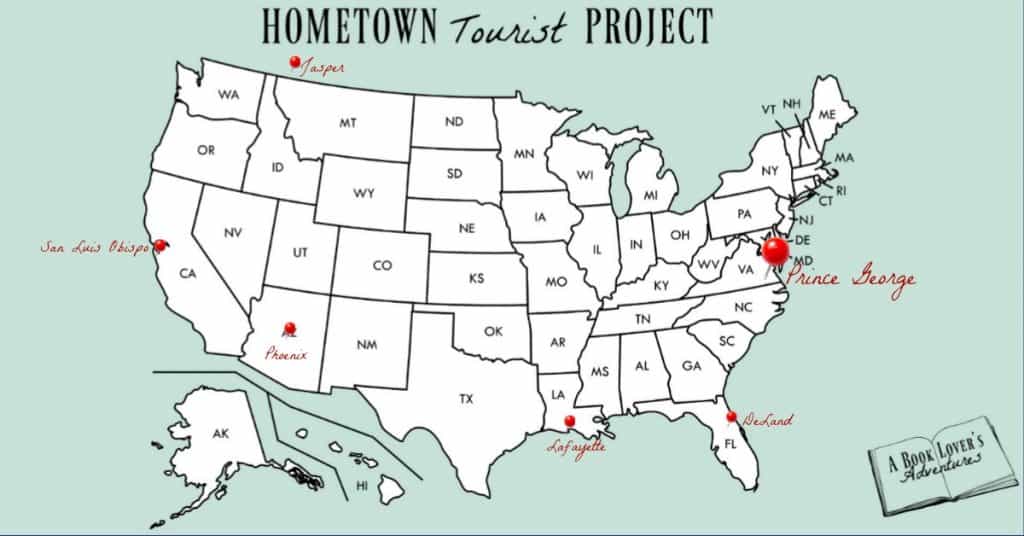 Visit Prince George ~ What You Need to Know
By: Tammy Rotzell
When Becki asked me to participate in her Hometown Tourist Project, I was tickled to have a way to share my home with you! So let's get to it! So, come Visit Prince George!
We moved to Prince George, VA a little over nine years ago when my husband accepted a position with the Parks and Recreation Department. As part of his contract, he was required to live in the county. So, we packed up our family and left Williamsburg, VA for the country. And truthfully, I absolutely love it here!
There's nothing I love more than this little slice of heaven we have! Stepping out on my front porch, surrounded by the beautiful trees with nothing but the sounds of nature in the background…..let me tell you, it brings me great peace and joy!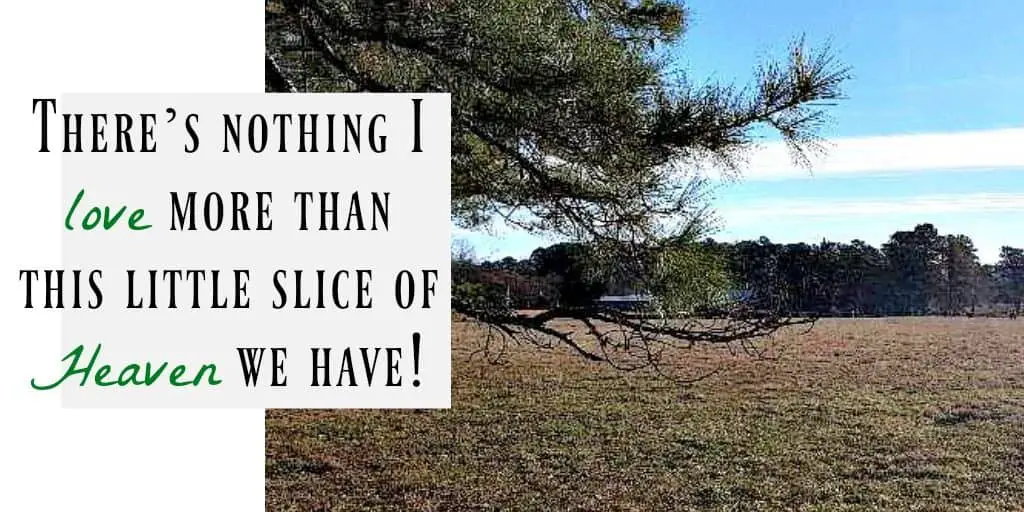 How to Visit Prince George
Prince George is located about 40 miles southeast of our state capital, Richmond. With so much culture, it would take several blog posts to be able to share it all, so we'll save Richmond for another time.
We have the beach, mountains, Williamsburg, and Washington DC only a short drive away, making Prince George the perfect location! We can easily hop in the car and head out for a fun day of adventure. And we've done just that on many occasions, taking advantage of all that Virginia has to offer without the added expense of an overnight stay.

For the Adventurer
Only a few short miles from my house and touting one of Virginia's oldest and largest paintball fields is Splatbrothers Paintball Park. My guys have spent their share of afternoons there, battling it out with their friends.
Swader's Sports Park is another fun place to spend the day. With go-carts, golf, arcades, laser tag, and batting cages, they have an array of fun for everyone you're traveling with. We spent many days there when the kids were little and I'm honestly not sure who enjoyed it more!
Pack a lunch and head to The Appomattox Riverfront Regional Park where you can hike the 1.5-mile trails, watch all the wildlife from the observation pier, or use their new boat launch to put your canoe or kayak in for a day on the river.
For the History Junkie
Immerse yourself in the area by booking a stay in one of our many local Inns or B & Bs.  And then, start your day at the Prince George County Regional Heritage Center and then head out to stroll the day away at one of the many nearby plantations, Old Towne Petersburg, Petersburg Battlefield, Richmond, Colonial Williamsburg or Yorktown.
If you love churches and steeples as much as I do, stop by one (or all) of our 15 historic churches including Merchant's Hope which was established in 1657. I have the absolute pleasure of driving past it several times a week and let me tell you, she's a beauty!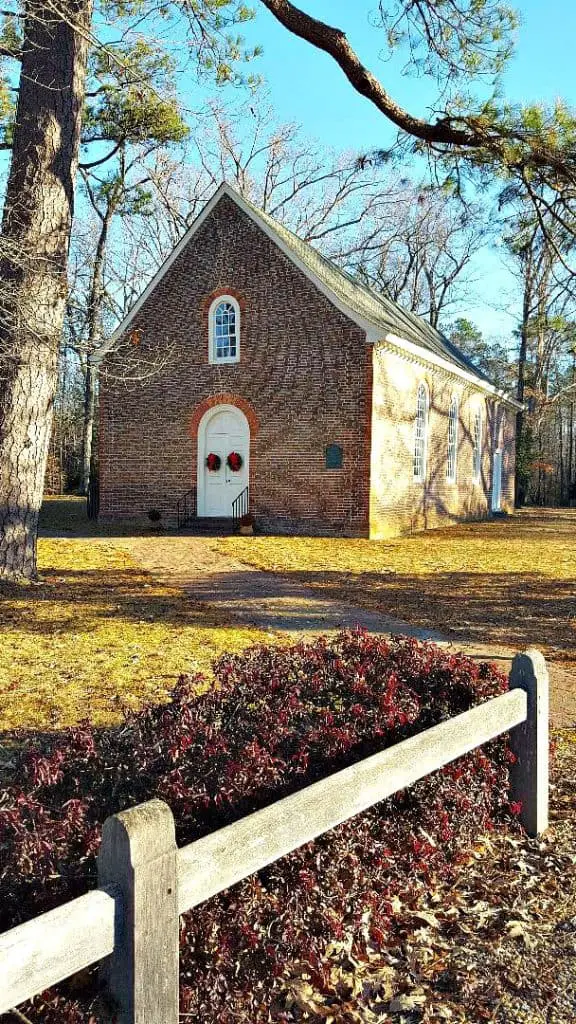 My Favorite Way to Spend the Day
One of my favorite things to do in the area is to head to Old Towne Petersburg and spend the day meandering through the streets. Take in the gorgeous buildings, eclectic shops, delicious restaurants, and local breweries. Don't forget your 4 legged family member because they're welcome in most of the restaurants! In fact, they'll even bring out a water bowl and snacks to welcome them to their establishment.
Start your day at one of my favorites, Demolition Coffee! The vanilla chai is heavenly! In fact, their entire menu is insanely good, so you can't go wrong no matter what you choose!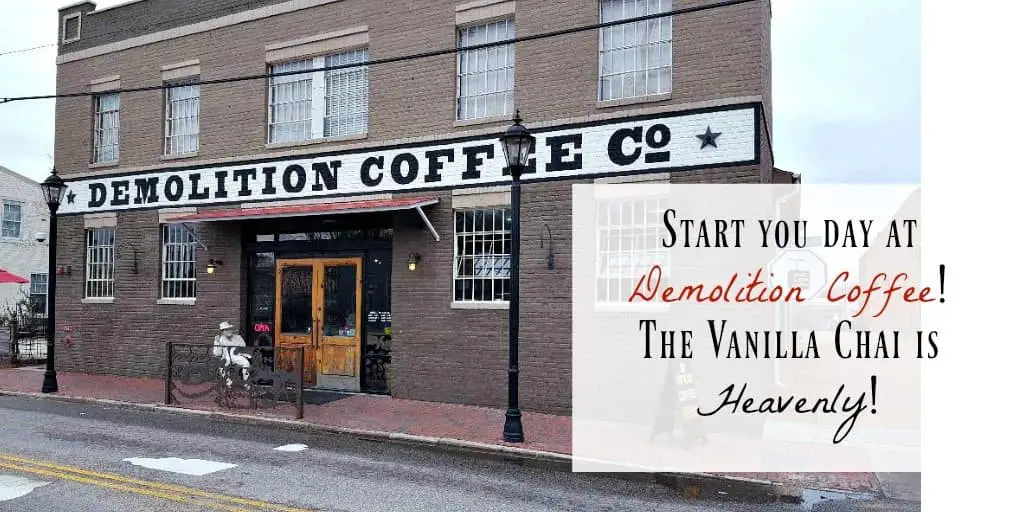 Take your time roaming the cobblestone street where the movie Lincoln was filmed.  And no trip to Petersburg is complete without a stop by The Blue Willow Tea Room for one of their insanely scrumptious desserts and tea.
Then when evening rolls around, step through the doors at Maria's Old Town, where you're transported to a little Sicilian street, for a delicious Italian dinner. You'll enjoy anything on their expansive menu, but my favorite is the chicken pesto pizza! Oh, and save room for dessert because their creme' brulee is to die for!
Finish the night listening to some incredible local music in one of the many pubs, delis, and restaurants.  And, if libations are your thing, you can spend weeks touring the many breweries, wineries, and distilleries. Some are more local and others only a few short hours away.
Events and Festivals
No matter what time of year you come, there's bound to be something fun going on.  But here are some of my favorites in the area!
Prince George
You'll want to enjoy the Annual Easter Egg Hunt, or during the summer take in one of the outdoor movies or concerts, the Annual Fall Festival, or in October the Czech Festival.
Petersburg
Every 2nd Friday of the month enjoy Friday for the Arts, at the end of September the Grapes and Hops Festival, and at the end of October there's the Pecan Festival in the gorgeous Pecan Groves at Richard Bland Community College.
Williamsburg
The 4th of July in Colonial Williamsburg is a definite must!  Also in Colonial Williamsburg on the second Sunday from March-December there is an open air market of local artists, vendors and musicians.   And, on the first Sunday in December is Grand Illumination.
Virginia Beach
The Neptune Festival happens in September every year. With its impressive sand sculptures, it's truly something to see! Or take in one of the airshows that go on during the year.
Books About the Area
If you're a history buff, you'll want to arm yourself with some good reading before visiting.  So, check out some of these great reads.
Ready to Visit Prince George?!
With such a rich history and an amazing community that's so proud of its heritage, you certainly won't find yourself bored when you visit Prince George! So plan your trip and pack your bags! And, be sure to say hello when you come!
About Tammy and her blog
As I mentioned earlier, Tammy's blog Footprints of Inspiration, is for Christian women who know they want to live a better life, but with the crazy, busy schedules we have, just don't know how to make that happen. What my readers love most is there is no pressure to be perfect. We are all in the trenches together, learning to live out our God-given dreams and purpose. 
Join Tammy's Free Conquering Your Goals Course!

Other Ways to Connect with Footprints of Inspiration
and, of course, her email list
Other Articles You Might Enjoy
The Hometown Tourist Project series
How to Pray for Someone Who's Hurt You (by Footprints of Inspiration)
Indianapolis with Teens ~ What to See & Do
What I'm Reading ~ February 2018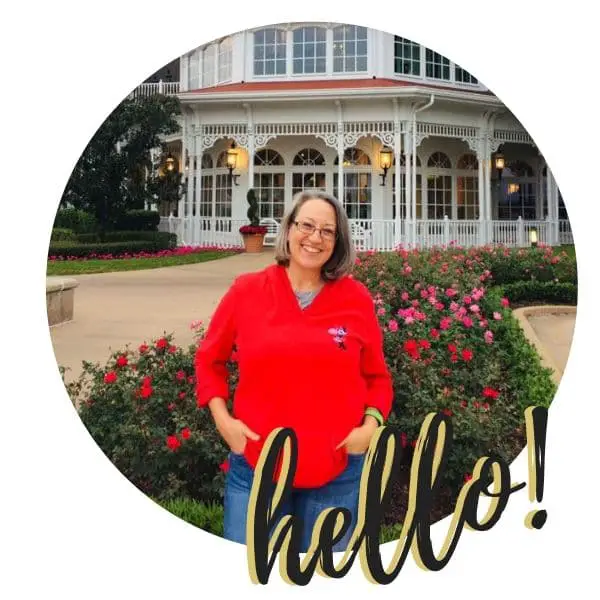 Becki is the author and founder of A Book Lover's Adventures. She has a degree in elementary education, has worked and volunteered in libraries for years, and spent several years in the travel industry. All of this has led to a love of books and travel. Becki loves to share her love by finding literary escapes to share!