Books Made into Movies 2019 ~ Books You'll Want to See!
Every year I love looking at what books made into movies are coming to the big screen! There is always such a plethora of options of what to see & read. Personally, I like reading the book before seeing the movie, when possible. It's always interesting to see what they've done well, what they've changed, and what I think about that!
So, here's the list as it stands right now. I'll be updating this list monthly to see if dates are added or have changed. But, either way, I'll let you know what's going on! And, if you don't want to wait for the books made into movies for this year, you can look at my list from last year and choose one from there! No waiting to watch the movie!!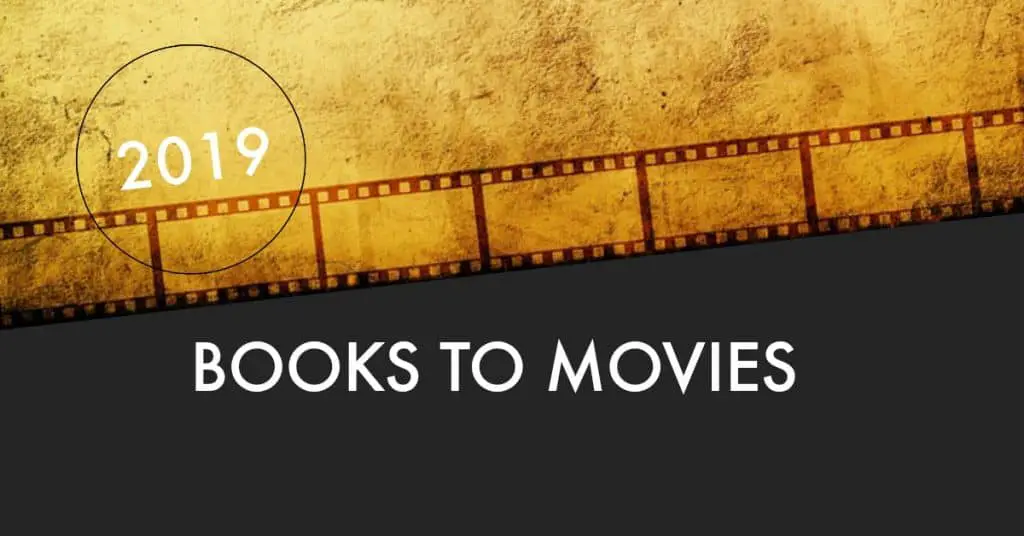 January
A dog travels 400 miles in search of her owner.
You'll want to bring the tissues for this one! Looks like a beautiful story!
A young African-American man comes of age in the South Side of Chicago during the 1930s.
I wish I could find a trailer for this one.
February
A woman seeks revenge against those who orchestrated a plane crash that killed her family.
https://www.youtube.com/watch?v=pKpha1GEceM

March
A pair of teenagers with life-threatening illnesses meet in a hospital and fall in love.
Set in postwar Germany in 1946, Rachael Morgan (Keira Knightley) arrives in the ruins of Hamburg in the bitter winter, to be reunited with her husband Lewis (Jason Clarke), a British colonel charged with rebuilding the shattered city. But as they set off for their new home, Rachael is stunned to discover that Lewis has made an unexpected decision: They will be sharing the grand house with its previous owners, a German widower (Alexander Skarsgård) and his troubled daughter. In this charged atmosphere, enmity and grief give way to passion and betrayal.
April
Civil rights activist Ann Atwater faces off against C.P. Ellis, Exalted Cyclops of the Ku Klux Klan, in 1971 Durham, North Carolina over the issue of school integration.
Louis Creed, his wife Rachel and their two children Gage and Ellie move to a rural home where they are welcomed and enlightened about the eerie 'Pet Sematary' located near their home. After the tragedy of their cat being killed by a truck, Louis resorts to burying it in the mysterious pet cemetery, which is definitely not as it seems, as it proves to the Creeds that sometimes, dead is better.
Stephen King is the king of creep! If you go for horror, you'll want to read this book and then get your scare on with the movie!
Based on Anna Todd's novel, AFTER follows Tessa (Langford), a dedicated student, dutiful daughter and loyal girlfriend to her high school sweetheart, as she enters her first semester in college. Armed with grand ambitions for her future, her guarded world opens up when she meets the dark and mysterious Hardin Scott (Tiffin), a magnetic, brooding rebel who makes her question all she thought she knew about herself and what she wants out of life.
Gotham City's worst criminals—Joker, Riddler, Ra's al Ghul, Clayface and others—have emerged to throw Batman's life into utter chaos. However, these villains are part of a much more elaborate, sinister scheme to destroy the Dark Knight once and for all, one headed by a mastermind much closer to Bruce Wayne than any foe before…
Pushed past his breaking point, Batman will need to use more than the world's greatest detective skills to unravel the mystery behind this murderous plot before those closest to the Detective suffer the consequences.
May
Moved to May 2020
A navy officer commands the Greyhound during World War II.
Natasha: I'm a girl who believes in science and facts. Not fate. Not destiny. Or dreams that will never come true. I'm definitely not the kind of girl who meets a cute boy on a crowded New York City street and falls in love with him. Not when my family is twelve hours away from being deported to Jamaica. Falling in love with him won't be my story.
Daniel: I've always been the good son, the good student, living up to my parents' high expectations. Never the poet. Or the dreamer. But when I see her, I forget about all that. Something about Natasha makes me think that fate has something much more extraordinary in store—for both of us.
The Universe: Every moment in our lives has brought us to this single moment. A million futures lie before us. Which one will come true?


August
The Irish gangs of Hell's Kitchen rule the neighborhood, doing the dirty work for the Italian Mafia. Jimmy Brennan and his crew were the hardest bastards in the Kitchen, but after they're all put in prison, their wives decide to keep running their rackets.
After her anxiety-ridden mother disappears, 15-year-old Bee does everything she can to track her down, discovering her troubled past in the process.
Moved to Aug 2020
Twelve-year-old Artemis is a millionaire, a genius-and above all, a criminal mastermind. But Artemis doesn't know what he's taken on when he kidnaps a fairy, Captain Holly Short of the LEPrecon Unit. These aren't the fairies of the bedtime stories-they're dangerous!
An ex-convict working undercover intentionally gets himself incarcerated again in order to infiltrate the mob at a maximum security prison.
Serious action & adventure!
September
Twenty-seven years later, the Losers Club have grown up and moved away, until a devastating phone call brings them back.
Thirteen-year-old New Yorker Theo Decker's life is turned upside down when his mother is killed in a terrorist attack at the Metropolitan Museum of Art and, confused, in the rubble of the tragedy, he steals a priceless piece of art known as The Goldfinch. The movie follows his life following this turn of events and the loss of his mother.
October
This book being made into a movie is perfect for October! You'll enjoy watching this around Halloween if you enjoy intense movies!
An agoraphobic woman living alone in New York begins spying on her new neighbors only to witness a disturbing act of violence.
November
Set against the backdrop of 1950s New York, Motherless Brooklyn follows Lionel Essrog, a lonely private detective afflicted with Tourette's Syndrome, as he ventures to solve the murder of his mentor and only friend, Frank Minna.

Career con artist Roy Courtnay can hardly believe his luck when he meets well-to-do widow Betty McLeish online. As Betty opens her home and life to him, Roy is surprised to find himself caring about her, turning what should be a cut-and-dry swindle into the most treacherous tightrope walk of his life.
December
This is a classic and a favorite of many! And, the fact that this book is being made into a movie is very exciting! But, unfortunately, we have to wait until Christmas to unwrap this present!
Four sisters come of age in America in the aftermath of the Civil War.
moved to Feb 2020
A sled dog struggles for survival in the Alaskan wild.
No Date, at this point
The story of Violet and Theodore, who meet and change each other's lives forever. As they struggle with the emotional and physical scars of their past, they discover that even the smallest places and moments can mean something.
France, 1939 – In the quiet village of Carriveau, Vianne Mauriac says goodbye to her husband, Antoine, as he heads for the Front. She doesn't believe that the Nazis will invade France … but invade they do, in droves of marching soldiers, in caravans of trucks and tanks, in planes that fill the skies and drop bombs upon the innocent. When a German captain requisitions Vianne's home, she and her daughter must live with the enemy or lose everything. Without food or money or hope, as danger escalates all around them, she is forced to make one impossible choice after another to keep her family alive.
Vianne's sister, Isabelle, is a rebellious eighteen-year-old girl, searching for purpose with all the reckless passion of youth. While thousands of Parisians march into the unknown terrors of war, she meets Gäetan, a partisan who believes the French can fight the Nazis from within France, and she falls in love as only the young can … completely. But when he betrays her, Isabelle joins the Resistance and never looks back, risking her life time and again to save others.
With courage, grace, and powerful insight, bestselling author Kristin Hannah captures the epic panorama of World War II and illuminates an intimate part of history seldom seen: the women's war. The Nightingale tells the stories of two sisters, separated by years and experience, by ideals, passion and circumstance, each embarking on her own dangerous path toward survival, love, and freedom in German-occupied, war-torn France―a heartbreakingly beautiful novel that celebrates the resilience of the human spirit and the durability of women. It is a novel for everyone, a novel for a lifetime.
"I heard you paint houses" are the first words Jimmy Hoffa ever spoke to Frank "the Irishman" Sheeran. To paint a house is to kill a man. The paint is the blood that splatters on the walls and floors. In the course of nearly five years of recorded interviews, Frank Sheeran confessed to Charles Brandt that he handled more than twenty-five hits for the mob, and for his friend Hoffa.
Sheeran learned to kill in the U.S. Army, where he saw an astonishing 411 days of active combat duty in Italy during World War II. After returning home he became a hustler and hit man, working for legendary crime boss Russell Bufalino. Eventually, Sheeran would rise to a position of such prominence that in a RICO suit then-U.S. Attorney Rudy Giuliani would name him as one of only two non-Italians on a list of 26 top mob figures.
When Bufalino ordered Sheeran to kill Hoffa, the Irishman did the deed, knowing that if he had refused he would have been killed himself.
A dystopian world where there are no women and all living creatures can hear each others' thoughts in a stream of images, words, and sounds called Noise.
The trailer doesn't really show what this one is about?
This is a much anticipates book made into a movie. Even though we don't know the timing of its release yet, it will be fun to watch! If you haven't read the book yet, I highly recommend doing so before the movie comes out!
The art of love is never a science: Meet Don Tillman, a brilliant yet socially inept professor of genetics, who's decided it's time he found a wife. In the orderly, evidence-based manner with which Don approaches all things, he designs the Wife Project to find his perfect partner: a sixteen-page, scientifically valid survey to filter out the drinkers, the smokers, the late arrivers.
Rosie Jarman possesses all these qualities. Don easily disqualifies her as a candidate for The Wife Project (even if she is "quite intelligent for a barmaid"). But Don is intrigued by Rosie's own quest to identify her biological father. When an unlikely relationship develops as they collaborate on The Father Project, Don is forced to confront the spontaneous whirlwind that is Rosie―and the realization that, despite your best scientific efforts, you don't find love, it finds you.
Books Made into Movies
As you can see, there are a LOT of books being made into movies this year! Whether you're looking for a DC comic movie (Batman: Hush), a feel-good animal movie (A Dog's Way Home), a teen tearjerker (Five Feet Apart), a war movie (The Aftermath) or a classic (Little Women), 2019 will have it all when it comes to Books Made into Movies!
I'm curious which one you are most looking forward to? Leave me a comment and let me know!
Other Articles You Might Enjoy
Books Being Made Into Movies 2018 ~ What You'll Want to Read Now
9 Fantastic Movies You'll Want to Read First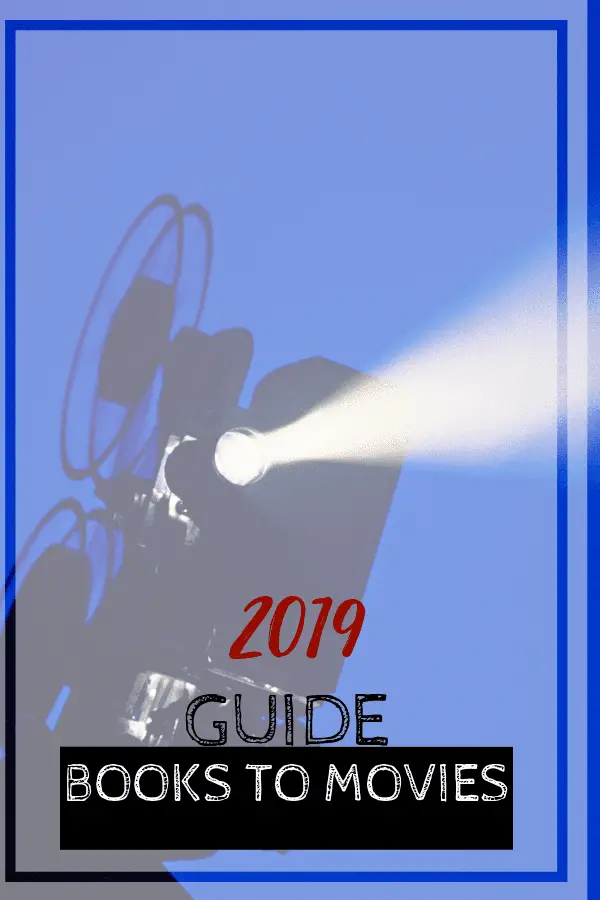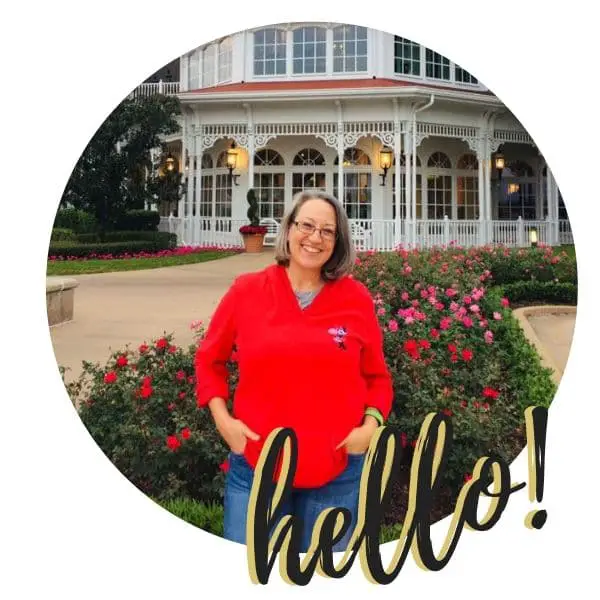 Becki is the author and founder of A Book Lover's Adventures. She has a degree in elementary education, has worked and volunteered in libraries for years, and spent several years in the travel industry. All of this has led to a love of books and travel. Becki loves to share her love by finding literary escapes to share!