4 Fun books set in The Netherlands
Each month on my Podcast – Literary Escapes with Becki I record a Reader Escape episode. For the Reader Escape episodes, a reader gives a destination they'd like to visit in their books and three genres they enjoy reading. Then I find three book recommendations based on their destination and genres. This month our Reader Escape is looking for books set in The Netherlands.
If you would like to join me on my podcast for a Reader Escape, I'd love to have you! Just fill out this form and let me know where you'd like to go: READER ESCAPE REQUEST
Escape to The Netherlands with Nicole
This month I have Nicole with me and we are fulfilling her Reader Escape requests for The Netherlands. Join us and we escape to The Netherlands!
Destination: The Netherlands
Genres: Romance, mystery, fantasy/adventure
Books Set in The Netherlands
Here are my book recommendations for books set in The Netherlands.
A Little Moonlight by Betty Neels
Genre: Romance
Your first Reader Escape genre choice is romance. While this book is set in The Netherlands, it doesn't really say exactly where in The Netherlands it is.
Summary:
Looking after her invalid mother, Serena had accepted long ago that the bright city lights were not for her. Not that she minded. Hardworking and quiet, she was perfectly happy with her life—until the Dutch consultant Marc ter Feulen turned it upside down. 
As her new boss, he was arrogant and demanding. But as a man, he was altogether too attractive for Serena's peace of mind!
About the Author
Betty Neels was a prolific British writer of over 134 romance novels. Her work is known for being particularly chaste.
Why I chose this book:
Sounds like a fun, sweet romance. The arrogant boss, the quiet young woman…it's a setup for a fun book.
The Good Thief''s Guide to Amsterdam by Chris Ewan
Genre: Mystery
For your mystery genre choice, I have a fun book set in Amsterdam for you.
Summary:
Charlie Howard travels the globe writing suspense novels for a living, about an intrepid burglar named Faulks. To supplement his income—and to keep his hand in—Charlie also has a small side business: stealing for a very discreet clientele on commission.
When a mysterious American offers to pay Charlie 20,000 euros if he steals two small monkey figurines to match the one he already has, Charlie is suspicious; he doesn't know how the American found him, and the job seems too good to be true. And, of course, it is. Although the burglary goes off without a hitch, when he goes to deliver the monkeys he finds that the American has been beaten to near-death and that the third figurine is missing.
Back in London, his long-suffering literary agent, Victoria (who is naive enough to believe he actually looks like his jacket photo), tries to talk him through the plot problems in both his latest manuscript and his real life—but Charlie soon finds himself caught up in a caper reminiscent of a Cary Grant movie, involving safe-deposit boxes, menacing characters, and, of course, a beautiful damsel in distress.
About the Author
Chris Ewan was born in Taunton in 1976 and graduated from the University of Nottingham with a degree in American Studies with a minor in Canadian Literature, then later trained as a lawyer. After an eleven-year spell living on the Isle of Man, he now lives in Somerset, England with his wife and two children, where he writes full time.
Writing as Chris Ewan, he is the author of the popular GOOD THIEF'S GUIDE TO … series of mysteries about globetrotting crime writer and thief-for-hire, Charlie Howard. 
So far, in the Good Thief's Guide to…series, there are five books. They are set in Amsterdam, Paris, Vegas, Venice, and Berlin.
Why I chose this book:
It sounds like a lot of fun. Fast-paced, mystery, intrigue, the not quite perfect "hero" a globe-trotting, crime writing author who also happens to be a thief-for-hire.
Reminiscent of the Ocean's movies with George Clooney or maybe the Janet Evanovich Fox & O'Hare series where the FBI agent has to work with a thief she's tracked her whole career. Not all thieves are all bad.
Confessions of an Ugly Stepsister by Gregory Maguire
Genre: Fantasy/Adventure
For your fantasy/adventure choice, I have a book set in Holland for you. A retake on an old familiar tale.
Summary:
We all have heard the story of Cinderella, the beautiful child cast out to slave among the ashes. But what of her stepsisters, the homely pair exiled into ignominy by the fame of their lovely sibling? What fate befell those untouched by beauty . . . and what curses accompanied Cinderella's exquisite looks?
Set against the rich backdrop of seventeenth-century Holland, Confessions of an Ugly Stepsister tells the story of Iris, an unlikely heroine who finds herself swept from the lowly streets of Haarlem to a strange world of wealth, artifice, and ambition. Iris's path quickly becomes intertwined with that of Clara, the mysterious and unnaturally beautiful girl destined to become her sister.
Clara was the prettiest child, but was her life the prettiest tale?
While Clara retreats to the cinders of the family hearth, burning all memories of her past, Iris seeks out the shadowy secrets of her new household–and the treacherous truth of her former life.
Far more than a mere fairy-tale, Confessions of an Ugly Stepsister is a novel of beauty and betrayal, illusion and understanding, reminding us that deception can be unearthed–and love unveiled–in the most unexpected of places.
About the Author
Gregory Maguire is an American novelist. He is also the author of the smash Broadway show Wicked.
Why I chose this book:
It's always fun to hear a familiar story from a different perspective. Cinderella is certainly a familiar story to everyone, so seeing the story from one of the step sister's perspective will be fun.
The Secret Diary of Hendrik Groen by Hendrik Groen
My bonus book set in The Netherlands is a fun one!
Summary:
Technically speaking, Hendrik Groen is….elderly. But at age 83 1/4, this feisty, indomitable curmudgeon has no plans to go out quietly. Bored of weak tea and potted geraniums, exasperated by the indignities of aging, Hendrik has decided to rebel – on his own terms. He begins writing an exposé: secretly recording the antics of day-to-day life in his retirement home, where he refuses to take himself, or his fellow "inmates," too seriously.
With an eccentric group of friends, he founds the wickedly anarchic Old-But-Not-Dead Club, and he and his best friend, Evert, gleefully stir up trouble, enraging the home's humorless director and turning themselves into unlikely heroes. And when a sweet and sassy widow moves in next door, he polishes his shoes, grooms what's left of his hair, and determines to savor every ounce of joy in the time he has left, with hilarious and tender consequences.
About the Author
Hendrik Groen is a pseudonym for Dutch author Peter de Smet. While this book is technically just a fiction book, they published it as a memoir by the fictitious Hendrik Groen.
Why I chose this book:
This just sounds like a fun & funny book. It is the first in a series of 3, so far. And anyone who can find humor in the growing older process should definitely be highlighted, lol.
Other Articles you Might Enjoy
14 Books Set in Norway You'll Want to Read
24 fabulous books set in Venice you need to read now
26 Books set in another country you'll absolutely want to read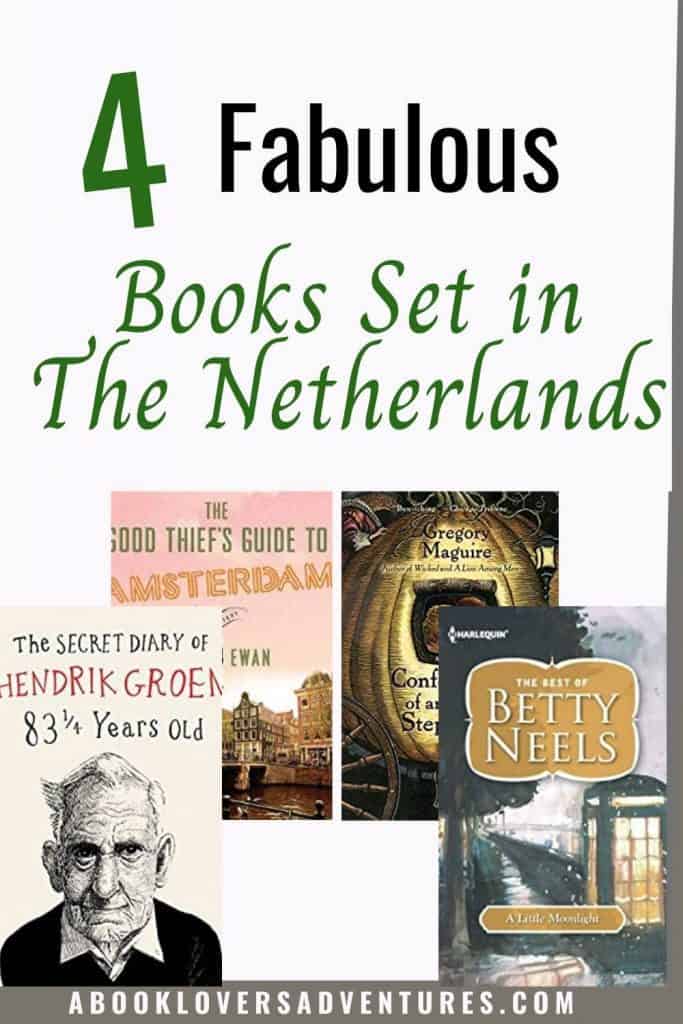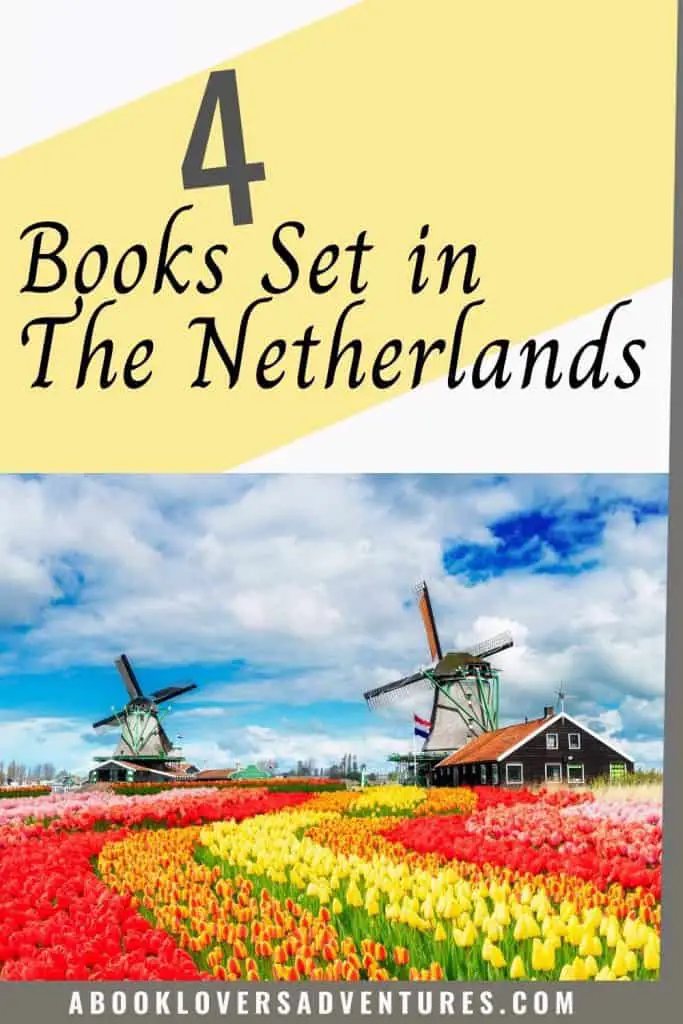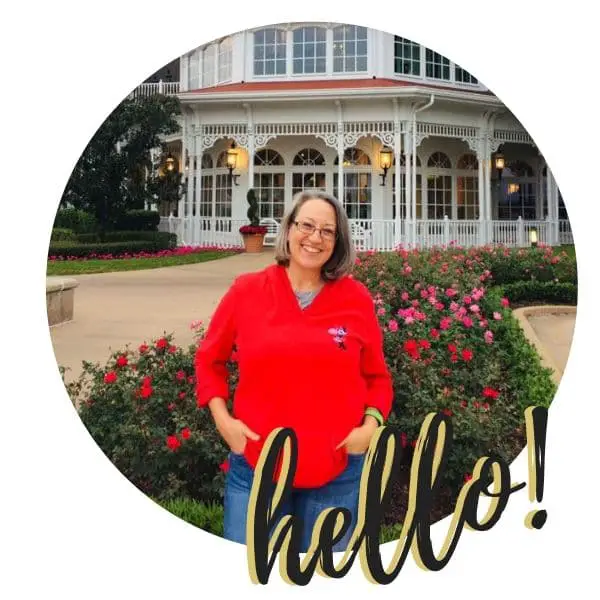 Becki is the author and founder of A Book Lover's Adventures. She has a degree in elementary education, has worked and volunteered in libraries for years, and spent several years in the travel industry. All of this has led to a love of books and travel. Becki loves to share her love by finding literary escapes to share!