5 Cool Books Guaranteed to Chill you out this Summer
I don't know where you are right now, but down here in Florida it's hot!  Stinkin' hot!!!  Summer tends to last for months (and months) down here.  So, what's a girl to do?  I love to curl up with some nice cool books!
I love reading a steamy romance or good mystery, as long as it's set in a nice cool destination! Give me Alaska in the summertime!!
So, here are a few cool books for your hot summer days.  Each of these cool books is set in a chilly location!  I hope it helps you stave off the long hot days of summer!

This is one of my favorite Nora Roberts books.  Set in Lunacy, Alaska it's a murder mystery and romance all bundled up together.
Summary:
As a Baltimore cop, Nate Burke watched his partner die on the street—and the guilt still haunts him. With nowhere else to go, he accepted the job as Chief of Police in a tiny, remote Alaskan town with the hopes of starting over. Despite the name, Lunacy provides a balm for Nate's shattered soul—and an unexpected affair with pilot Meg Galloway warms his nights…
But other things in Lunacy are heating up. Nate suspects the killer in an unsolved murder still walks the snowy streets. His investigation will unearth the secrets and suspicions that lurk beneath the placid surface, as well as bring out the big-city survival instincts that made him a cop in the first place. And his discovery will threaten the new life—and the new love—that he has finally found for himself.
Not into romance?  No problem!  Here's a classic for you!
Summary:
In gripping detail, London bares the savage realities of the battle for survival among all species in a harsh, unyielding environment. White Fang is part wolf, part dog, a ferocious and magnificent creature through whose experiences we see and feel essential rhythms and patterns of life in the animal kingdom and among mankind as well.
It is, above all, a novel that keenly observes the extraordinary working of one of nature's greatest gifts to its creatures: the power to adapt. Focusing on this wondrous process, London created in White Fang a classic adventure story as fresh and appealing for today's audiences as for those who made him among the bestselling novelists of his day.
I'm a big fan of Debbie Macomber.  I enjoy the way she weaves her characters and story together.  This is a snowbound story for your hot days!
Summary:
A Snowbound Christmas . . . 
A Second-chance bride!
Practical Jenna Walsh has done something impractical. she's met a man on the internet and now, a month before Christmas, she's going to Alaska to marry him. Dalton Gray seems to be everything she wants in a husband — sensitive, gallant, romantic . . .
On the flight to Fairbanks, she has the misfortune to sit beside Reed Kenner, who obviously isn't sensitive, gallant, or romantic. However, he's not impressed with her plan to marry Dalton, a man he detests (for good reason, as Jenna later finds out). So Reed takes it upon himself to change her destination — and her marriage plans.
Which is why Jenna ends up at Reed's cabin in tiny Snowbound, Alaska. It's currently a one-woman town (and the other woman is out of town. That leaves Reed, a bunch of eccentric old men, a few grizzly bears — and Jenna. Kidnapped! And then there's a blizzard. The two of them alone, stranded in Snowbound . . .
Hmm. Maybe she'll be a Christmas bride, after all
Want a good mystery instead?  This one is set in Fairbanks, Alaska.  It's a short read, but it's the first in a series of four.
Summary:
Sarah Garland, a retired homicide detective who's gone through a painful divorce, seems to have found her peace at last, as a coffee shop owner, in the sleepy (and freezing) small town of Snow Falls, Alaska. What she didn't expect, was for her past life to catch up with her. Or, for her new life as a mystery writer to inspire a deadly killer to target her. Yet, when the killer leaves a frightening clue-a creepy snowman, donning a leather jacket and eating a peppermint candy cane, left in front of her cabin-Sarah begins to suspect Conrad Spencer, the new detective in town, who is pursuing a murderer of his own. Soon, it becomes obvious that the sleuths would have to join forces, in order to catch the killer. Sarah and Conrad must put their tragic pasts behind them and find out who's after her…before the trail becomes frozen.
Winter Garden is an epic love story that spans World War II through to the 2000's set in Leningrad.
Summary:
Mesmerizing from the first page to the last, Winter Garden is one woman's sweeping, heartbreaking story of love, loss, and redemption. At once an epic love story set in World War II Russia and an intimate portrait of contemporary mothers and daughters poised at the crossroads of their lives, it explores the heartbreak of war, the cost of survival and the ultimate triumph of the human spirit. It is a novel that will haunt the reader long after the last page is turned.
1941. Leningrad, a once magical city besieged by war, cut off from aid, buried in snow. A city full of women desperate to save their children and themselves…
2000. Loss and old age have taken a terrible toll on Anya Whitson. At last, she will reach out to her estranged daughters. In a halting, uncertain voice, she begins to weave a fable about a beautiful Russian girl who lived in Leningrad a lifetime ago…
Nina and Meredith sit spellbound at their mother's bedside, listening to a story that spans more than sixty years and moves from the terrors of war-torn Leningrad under siege to modern-day Alaska.
In a quest to uncover the truth behind the story, Nina and Meredith discover a secret so shocking, so impossible to believe, it shakes the foundation of their family and changes who they believe they are.
And, a Bonus in case your summer is really long too!
This classic, set during the Russian Revolution, is sure to cool you off!
Summary:
First published in Italy in 1957 amid international controversy, Doctor Zhivago is the story of the life and loves of a poet/physician during the turmoil of the Russian Revolution. Taking his family from Moscow to what he hopes will be sheltered in the Ural Mountains, Zhivago finds himself instead embroiled in the battle between the Whites and the Reds. Set against this backdrop of cruelty and strife is Zhivago's love for the tender and beautiful Lara, the very embodiment of the pain and chaos of those cataclysmic times. Pevear and Volokhonsky masterfully restore the spirit of Pasternak's original—his style, rhythms, voicings, and tone—in this beautiful translation of a classic of world literature.
What's on Your Reading List?
Well, what do you think?  Do you think you'd like to cool down with any of these cool books? What are your cool books for your hot summer days that you enjoy?  I'd love to add them to my summer reading list!
Other Articles You Might Enjoy
Sense and Sensibility and Sea Monsters – Book Review
7 Fantastic Books set in Savannah You'll Want to Read
Summer Reading | Beach Reads Guide for 2019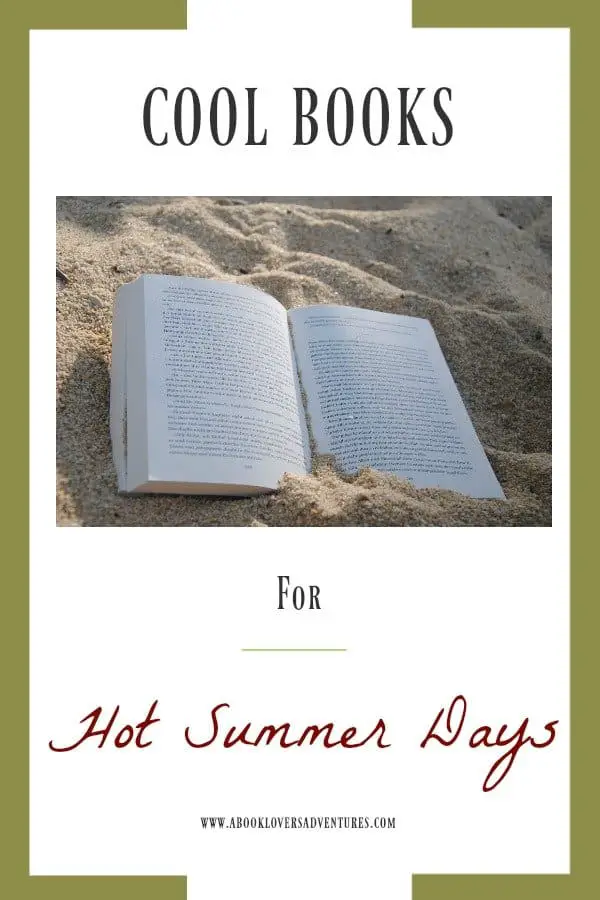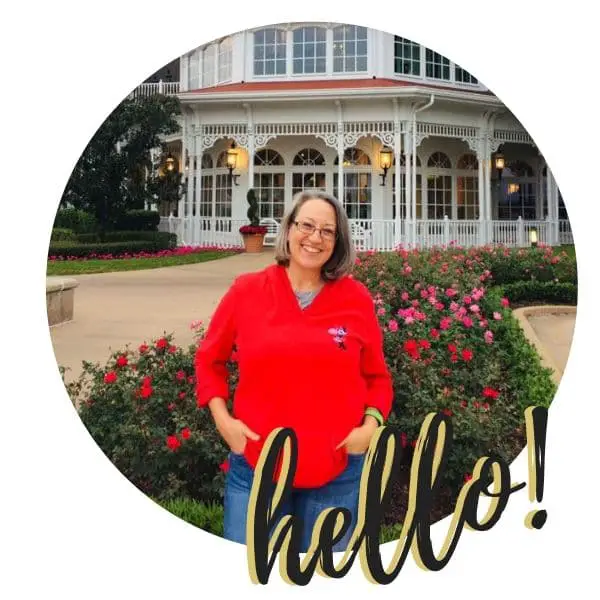 Becki is the author and founder of A Book Lover's Adventures. She has a degree in elementary education, has worked and volunteered in libraries for years, and spent several years in the travel industry. All of this has led to a love of books and travel. Becki loves to share her love by finding literary escapes to share!