Our Iceland Stop-Over Adventure ~ Top 10 Favorite Things!
Have you ever been to Iceland?  Or, have you ever even considered an Iceland stop over??  Here are my Top 10 reasons why I think you should consider an Iceland Stop Over for your next Adventure!
Originally, our stop over in Iceland was just a way to save some money on our flight to London.  But, Iceland quickly became one of our all-time favorite places!  Even with it's rainy, chilly weather it was an amazing experience.  So, I hope I can convince you that Iceland might be worth a stop-over on the way to your next adventure!
Top 10 Favorites for an Iceland Stop Over
1.  Black Beaches
Growing up around beaches – I'm usually not super impressed with a beach.  But, we went to two different black sand beaches and they were amazing!  I had never seen a beach with sand that wasn't tan or white, so black beaches were stunning to see! The black beaches were definitely one of my favorite things to see on our Iceland stop over!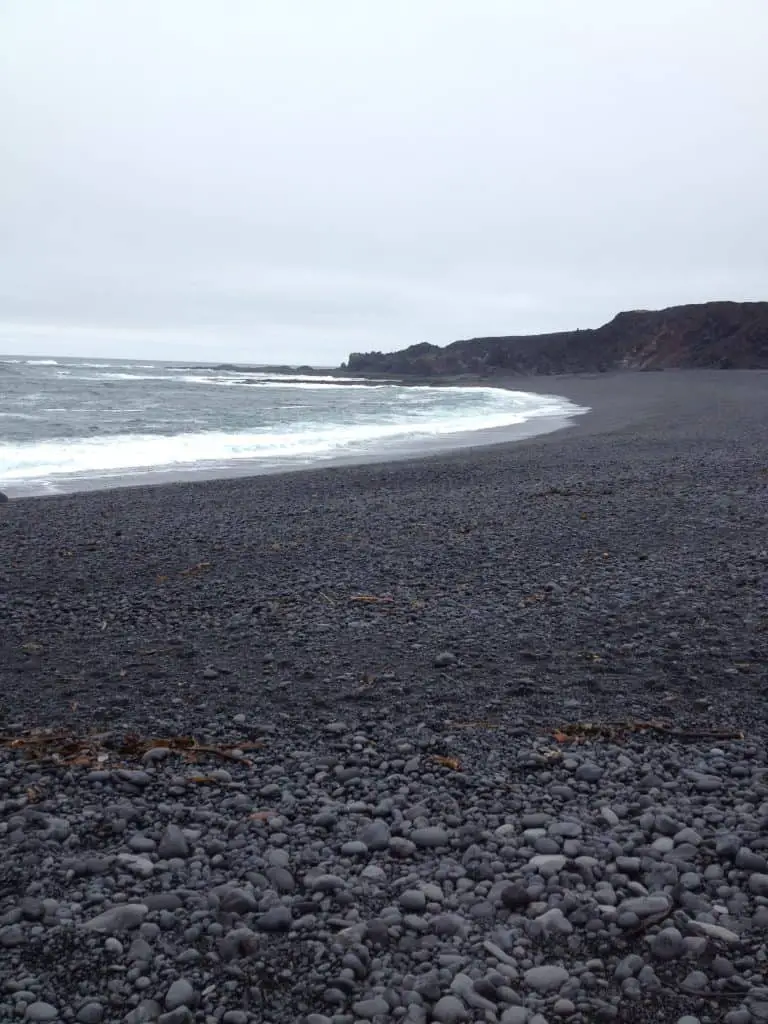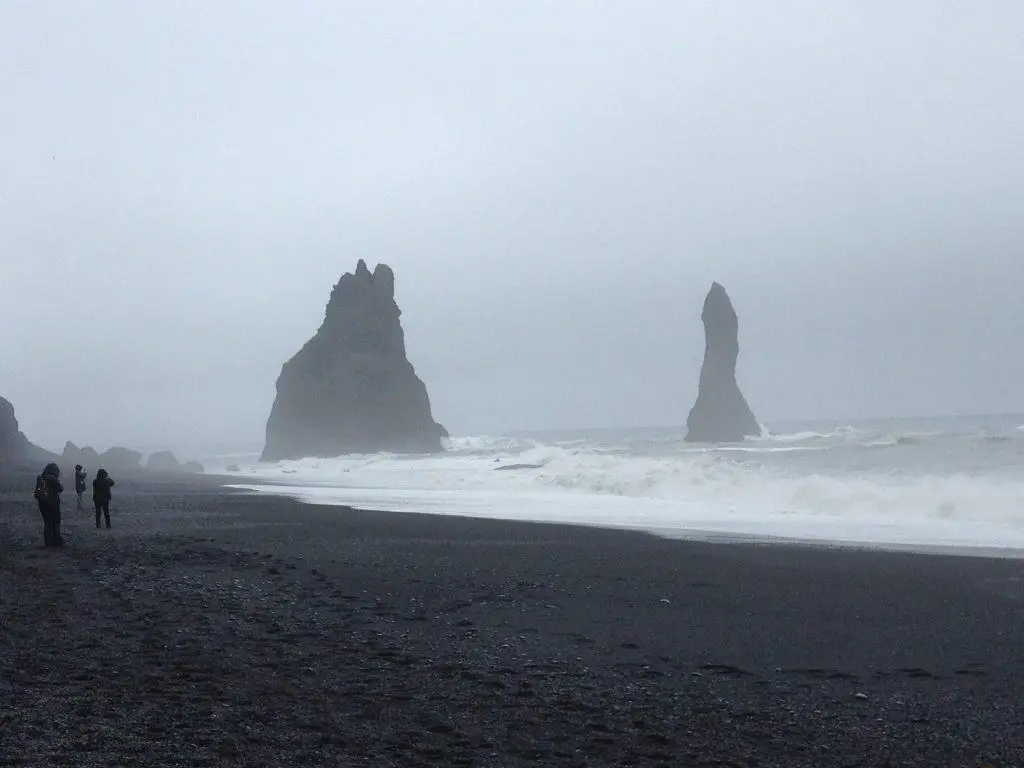 2.  Waterfalls
We saw waterfalls all over southern Iceland!  It was incredible to be driving along and see the north Atlantic coast on our left and mountains on our right.  And, all over the mountains were waterfalls!  And I mean ALL OVER!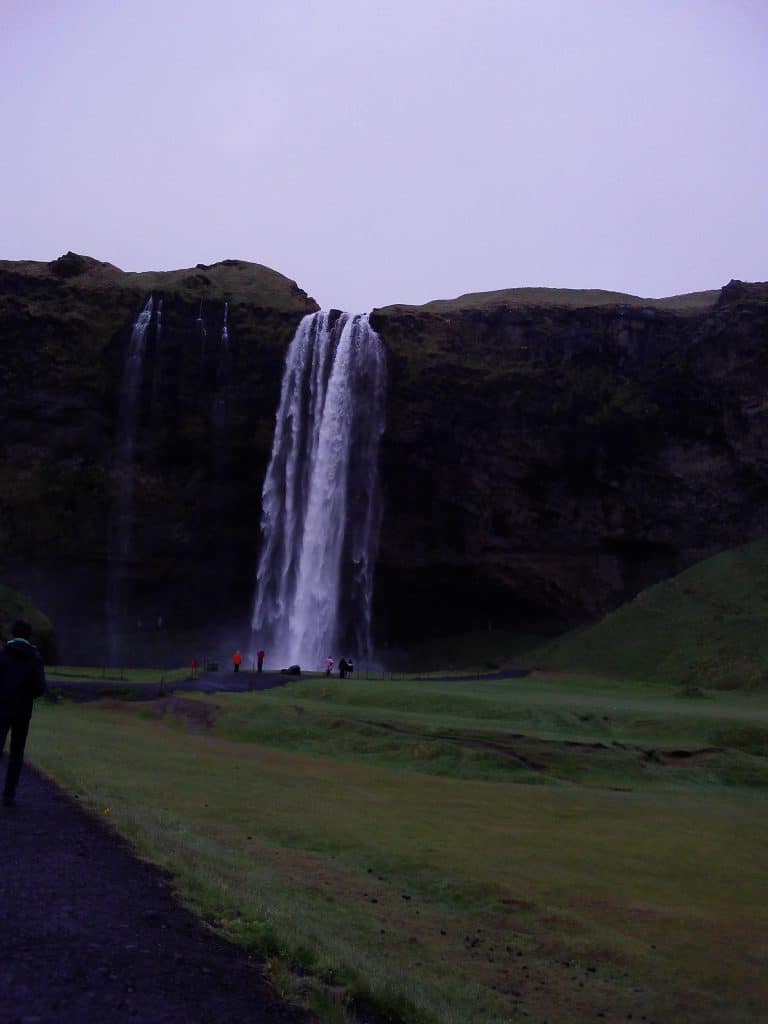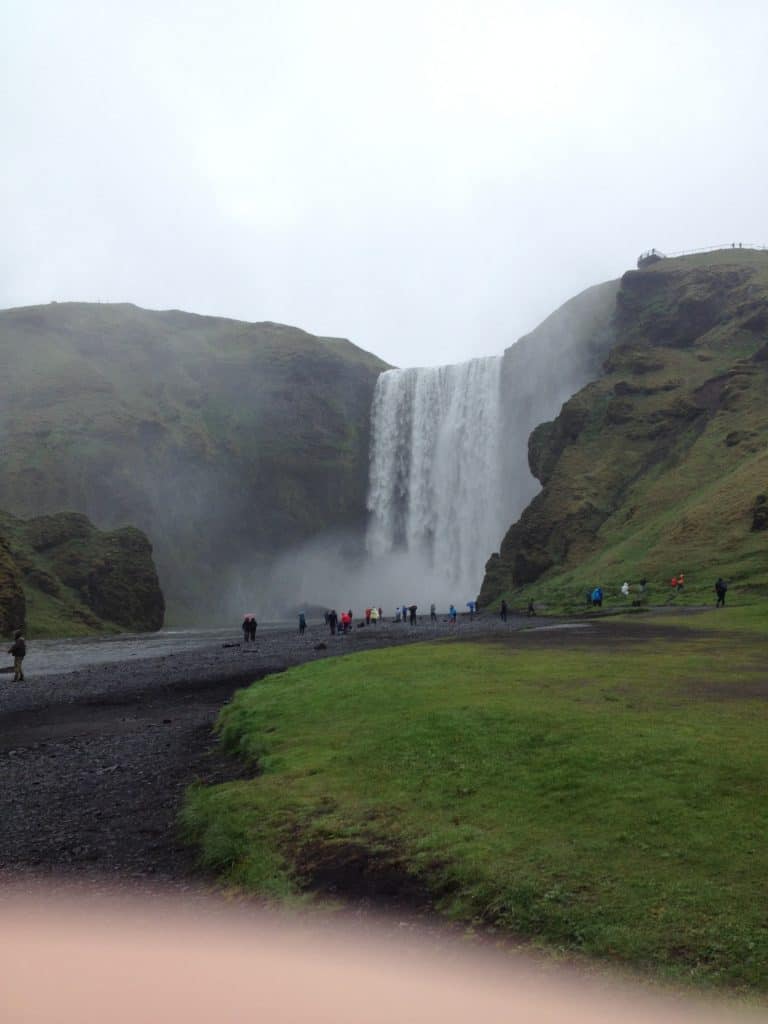 3.  Bookstore/Library
Books are big in Iceland.  The long winter makes everyone either readers or writers – or more likely both!  Iceland has the highest per capita number of authors of any country!
One of my favorite souvenirs from other countries is a book in that language.  We saw this popular John Green book.  We also saw (and tried to buy) a copy of Harry Potter in Icelandic.  But, the library that we were in wouldn't sell it to us.  To be fair, we thought it was a bookstore…oh well!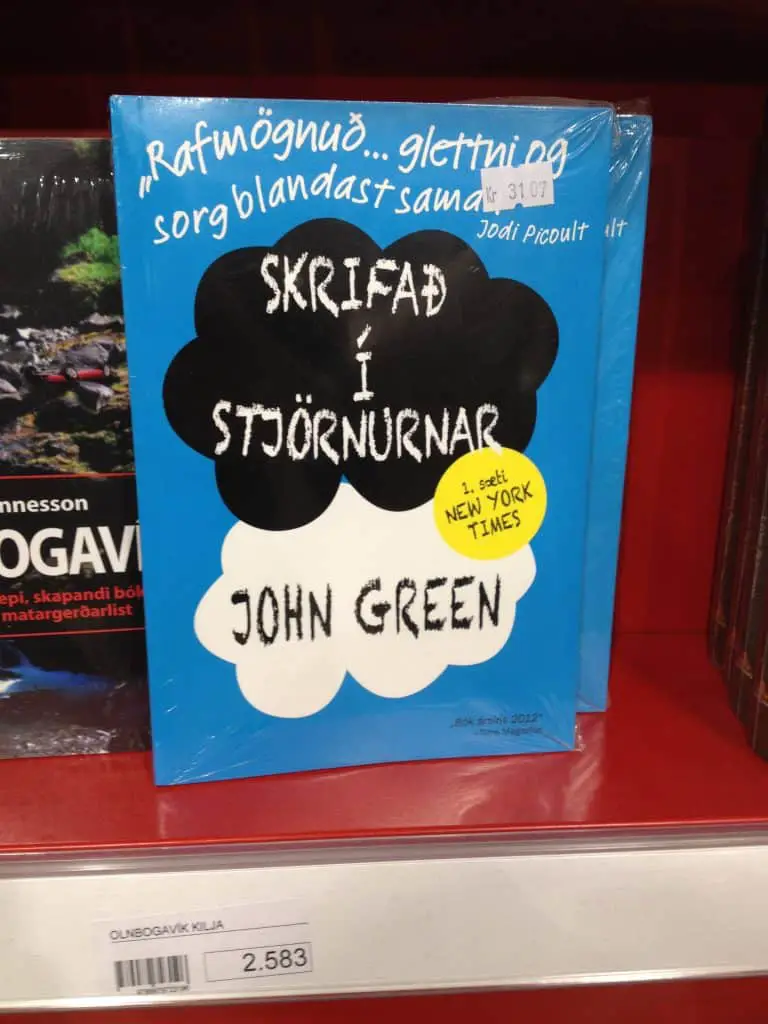 Even our hotel had a small reading room and library in it!  I love places that encourage reading!!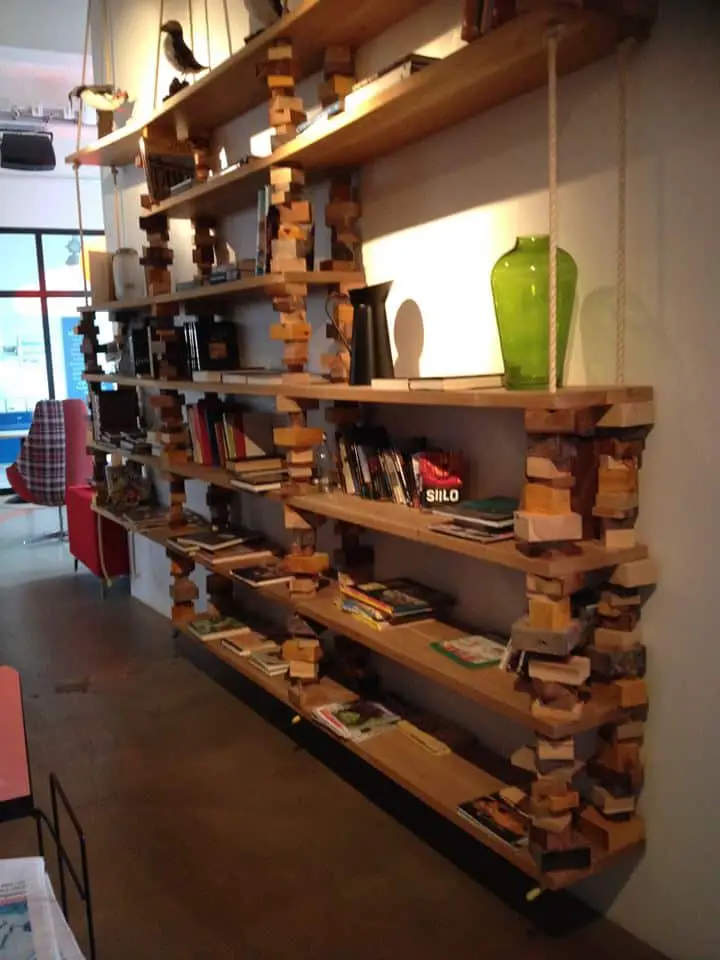 4.  Food
Iceland probably has some of the best food we've ever had on vacation!  We are always all about trying new foods while we are traveling and Iceland was no exception!
Actually, one of our all-time favorite meals was in Iceland.  It was at the LAVA restaurant at the Blue Lagoon.  We tried the Chef's Sampler Menu.  It was great because the portions were small and we were able to try a lot of different foods.  And, they were all delicious!  Everywhere we ate, the food was delicious!  It could easily take up a whole post…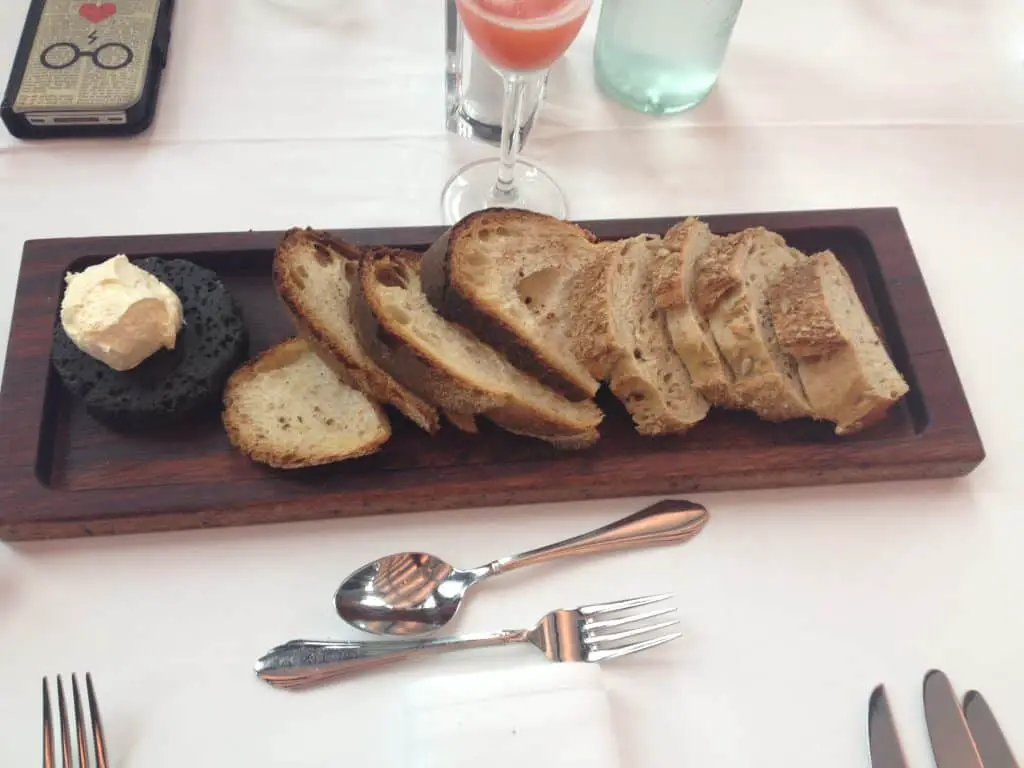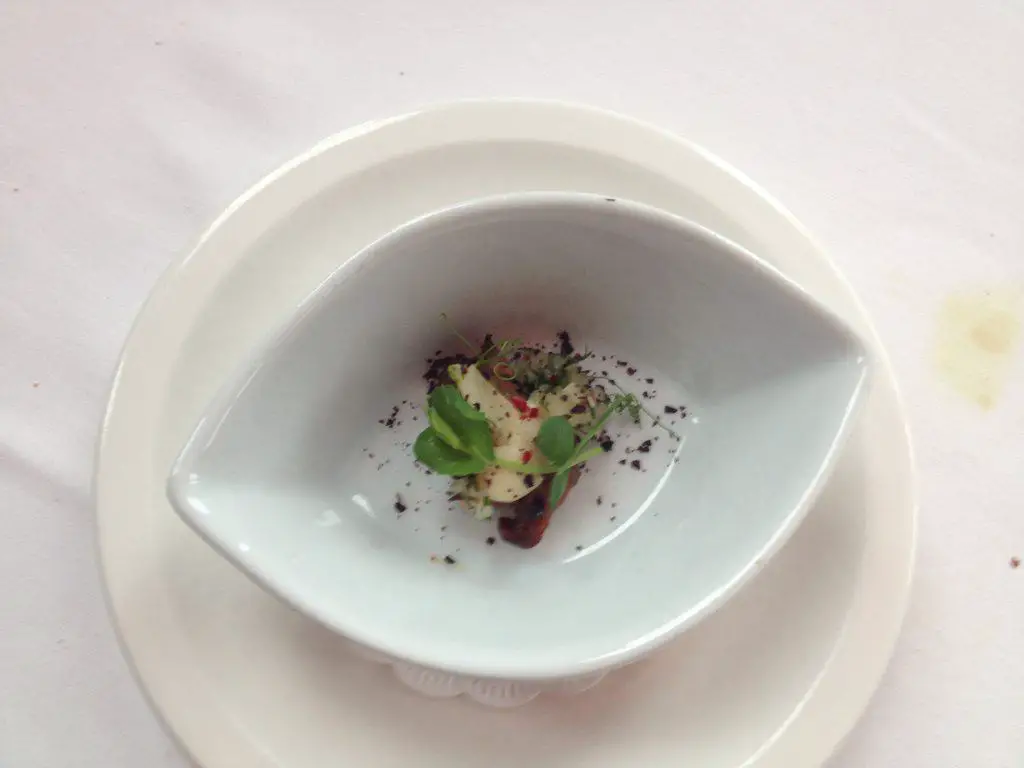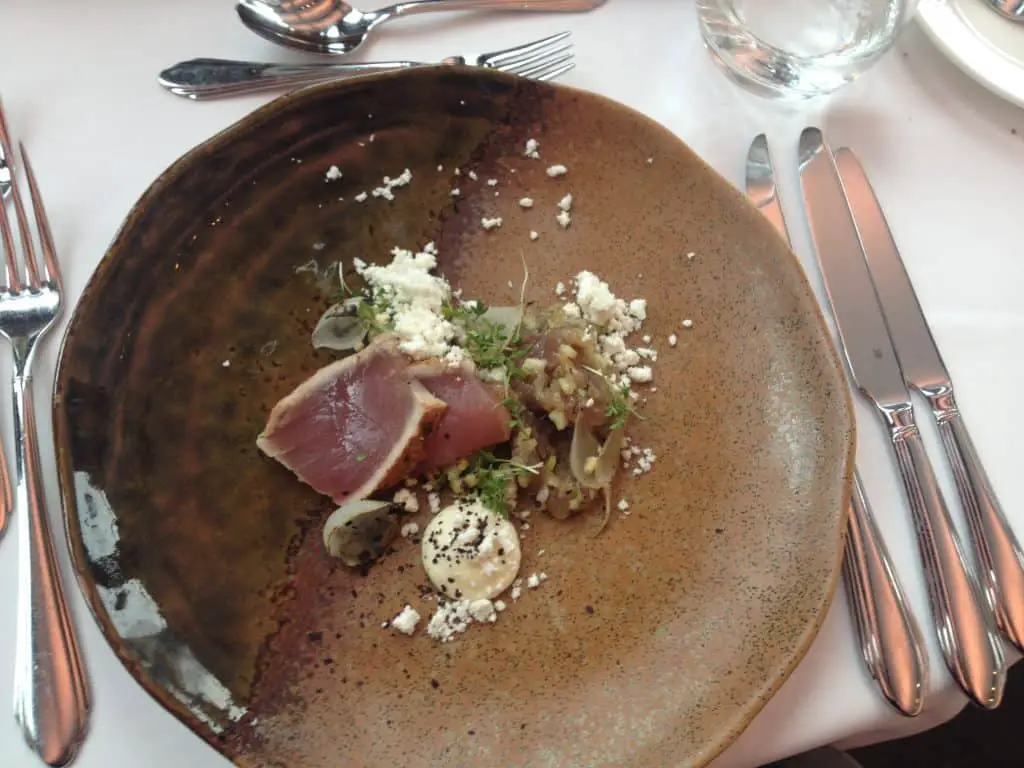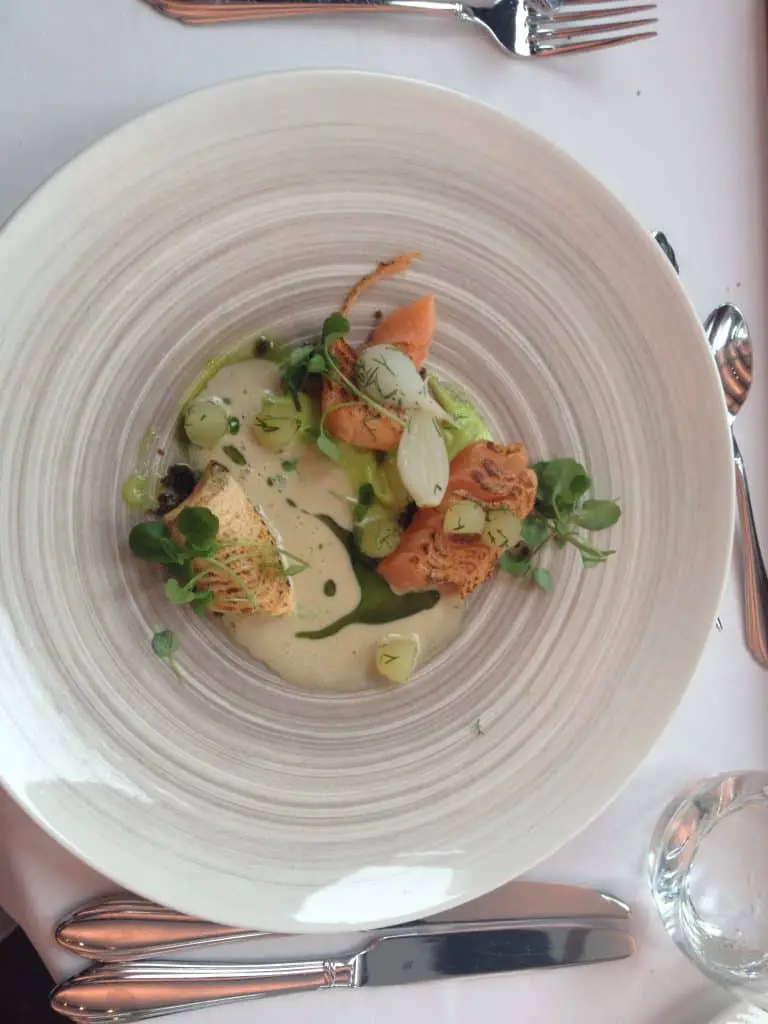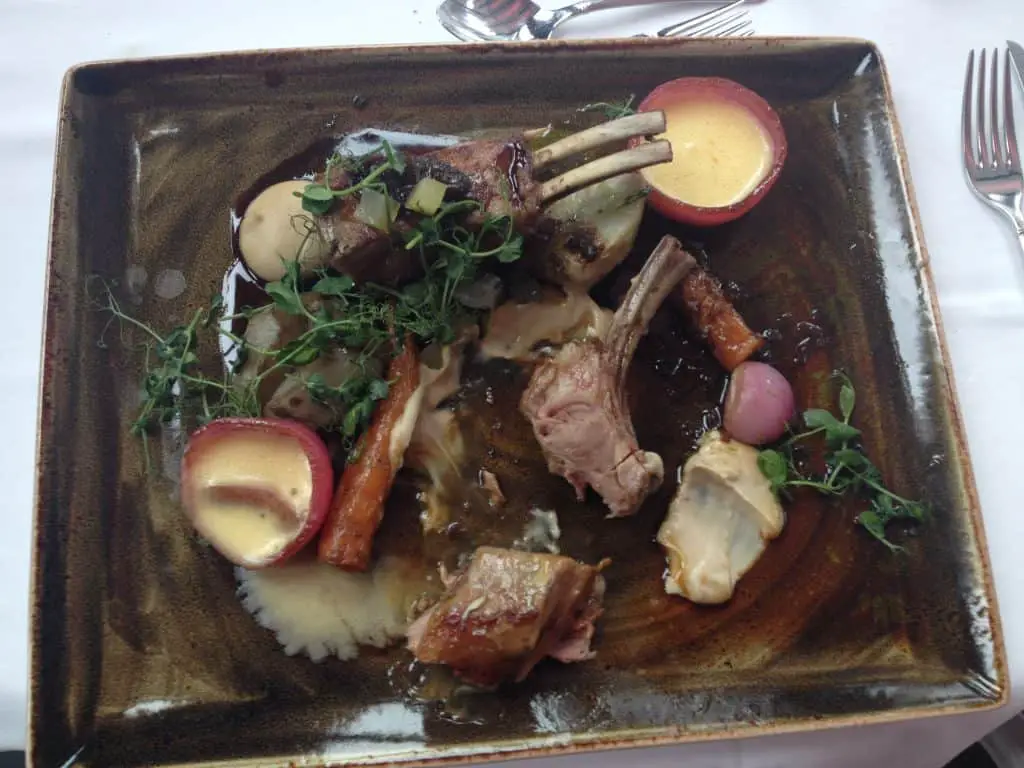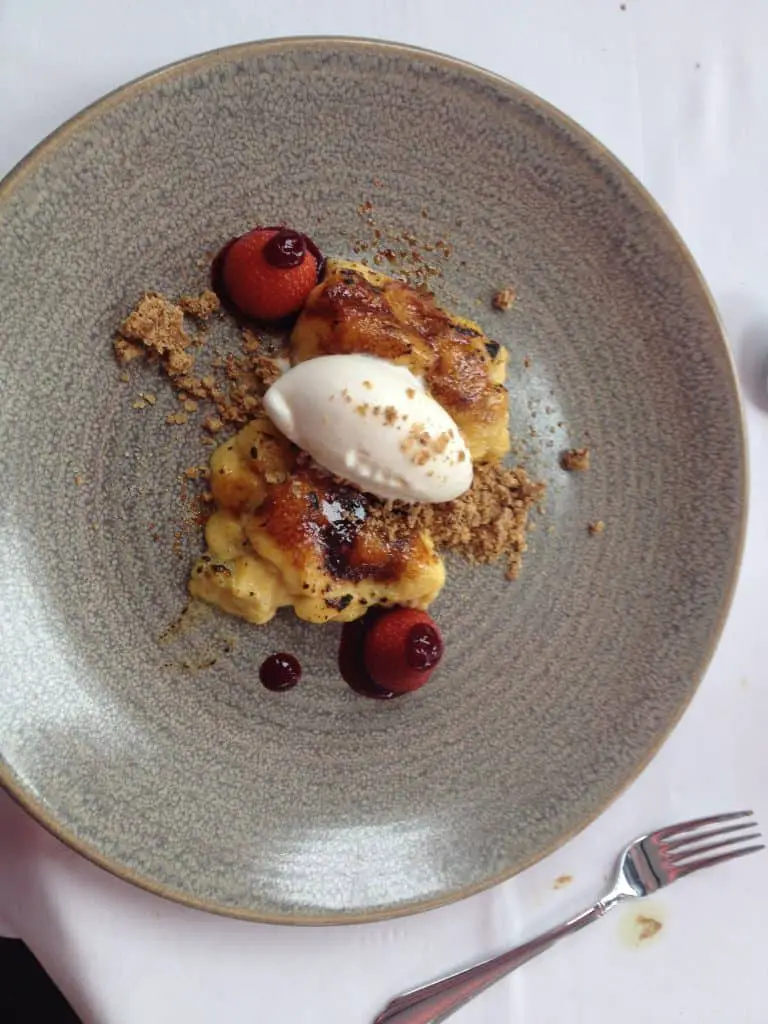 5.  Blue Lagoon
Our tour guide chided us for going here, saying it was a "tourist trap".  You can see how trapped we felt, lol!  It was a perfect way to spend an afternoon after a long overseas flight!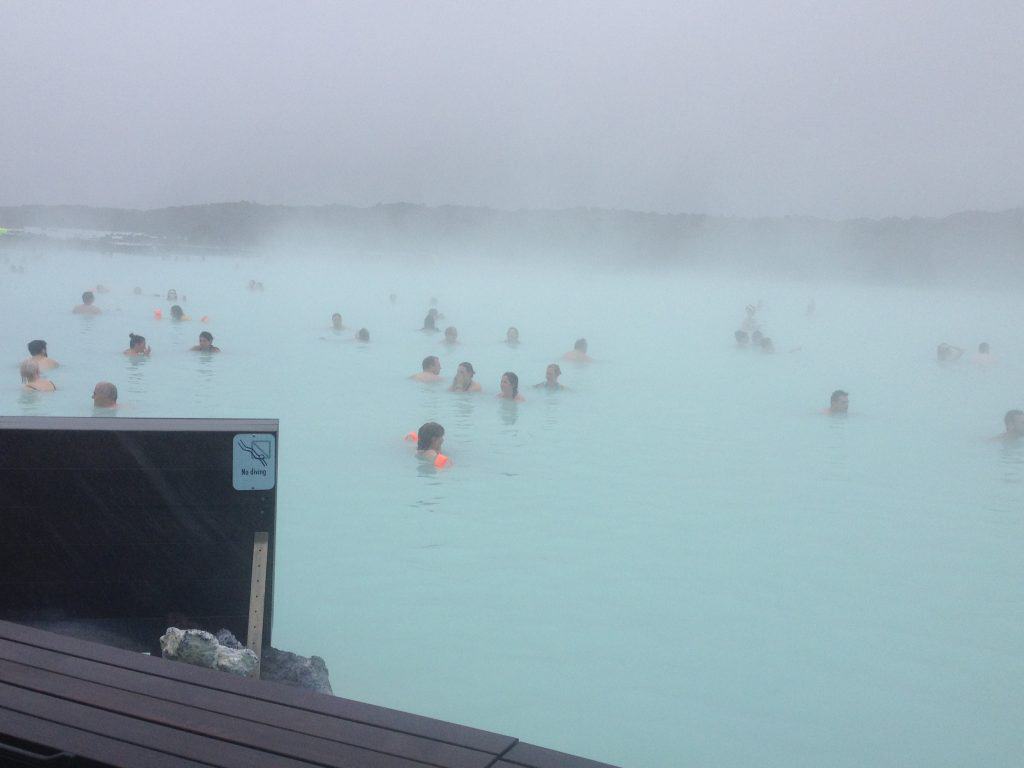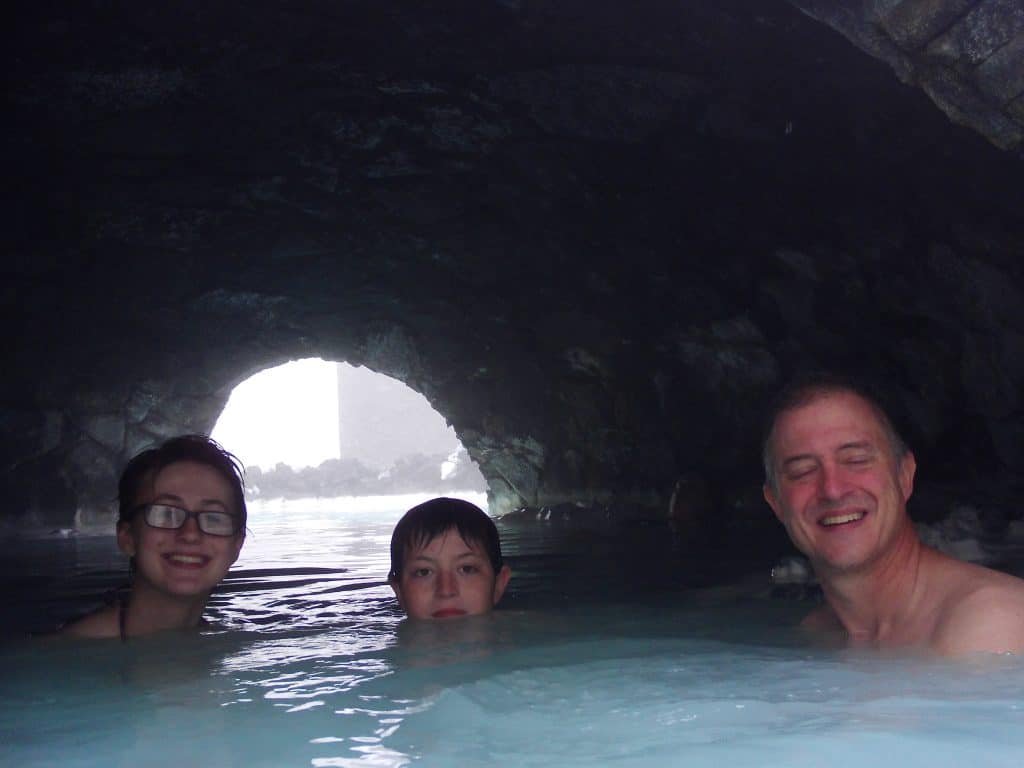 6.  Crazy Landscape/Rock Formations
Iceland is a land of many different landscapes!  Driving from the airport it was all yellowish-green moss covered lava flows.  Then, there were mountains that were tall, rugged and full of waterfalls.  And then, there was the shoreline that was full of black sand beaches and lava outcroppings…all kinds of crazy things to see!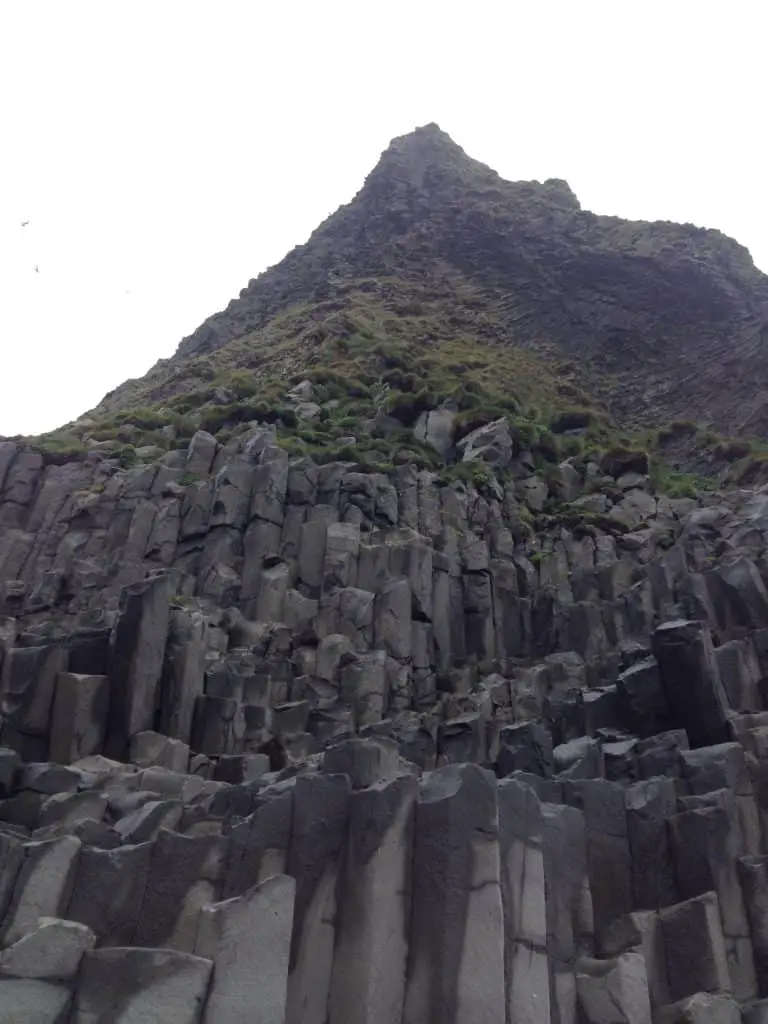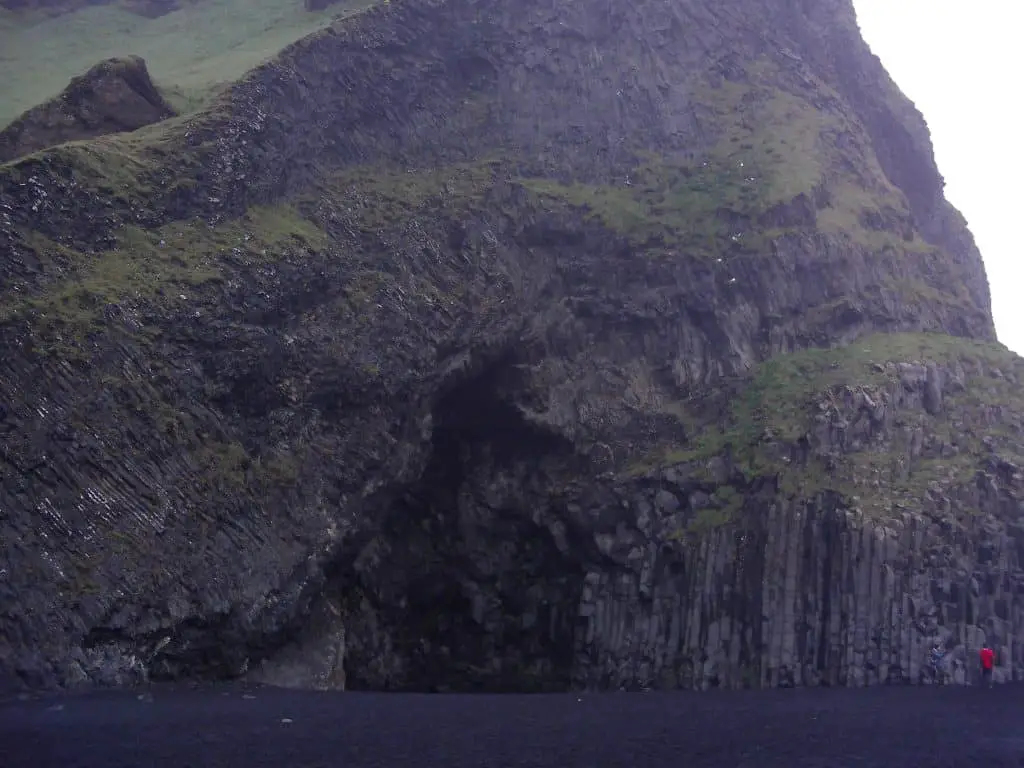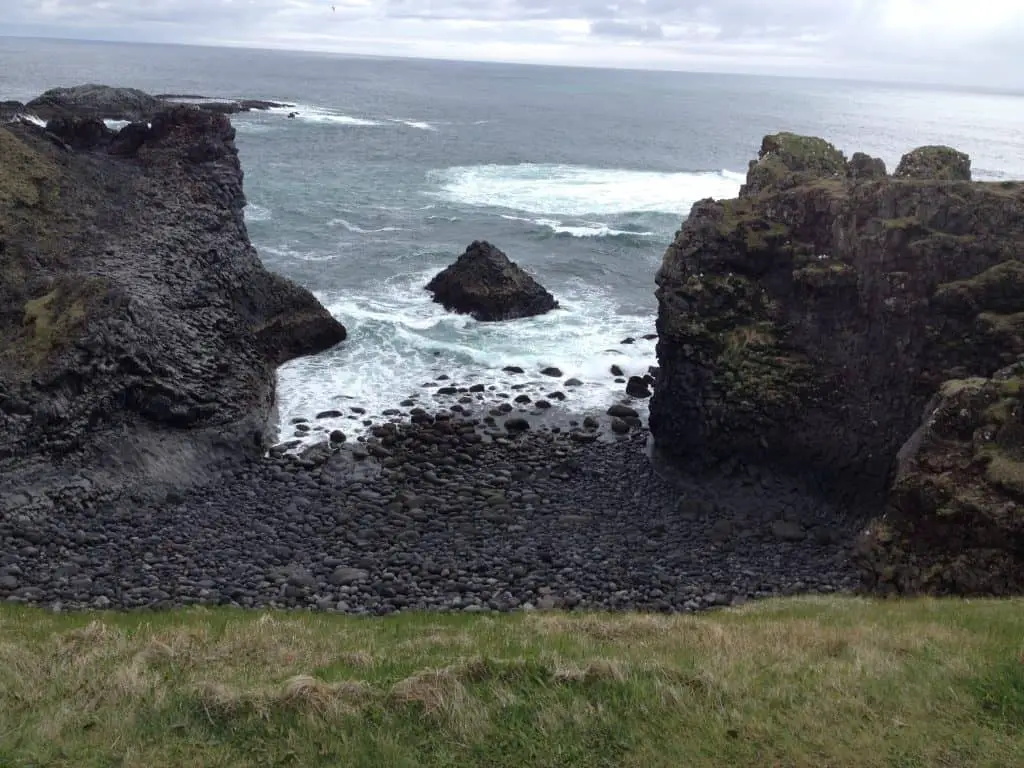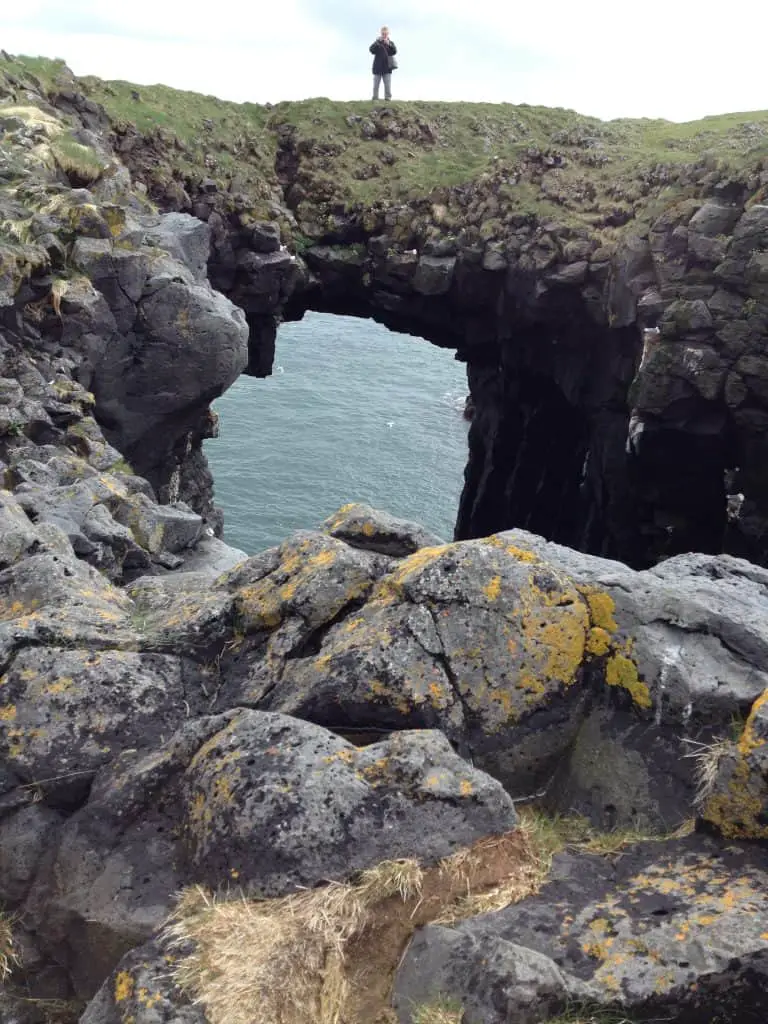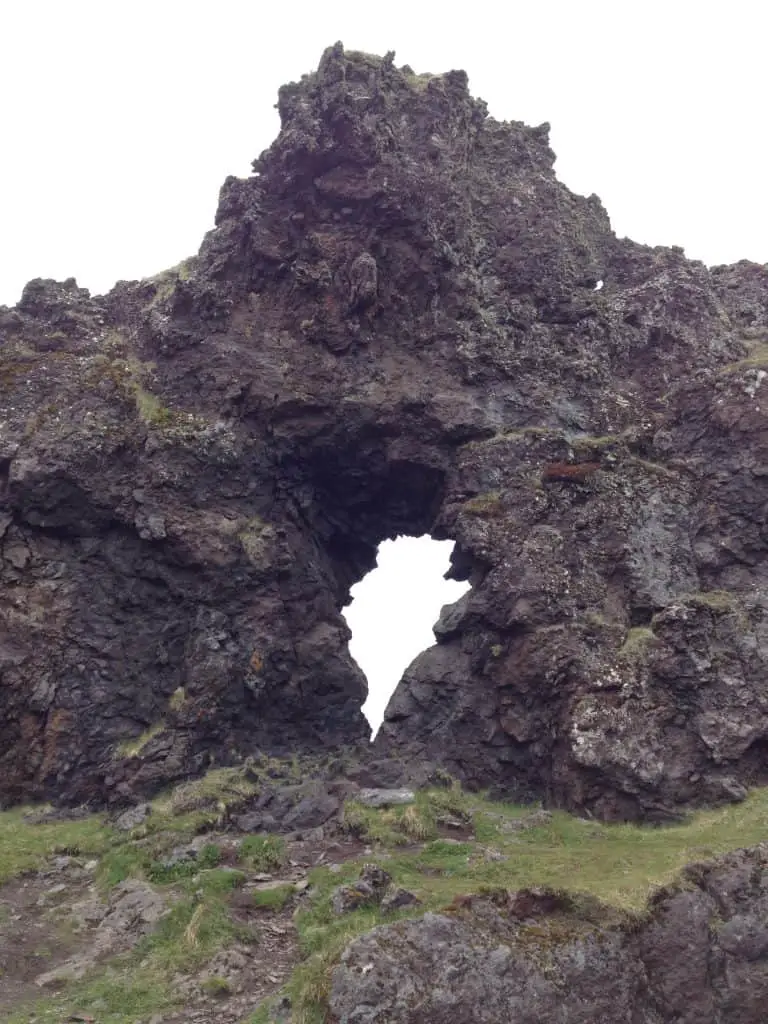 7.  Glacier
Did you know that Iceland has the largest glacier in Europe?! Another stop over favorite was seeing the Solheimajokull Glacier.  Since we hadn't signed up for that outing, we weren't outfitted to climb on it.  But it was incredibly impressive just to see!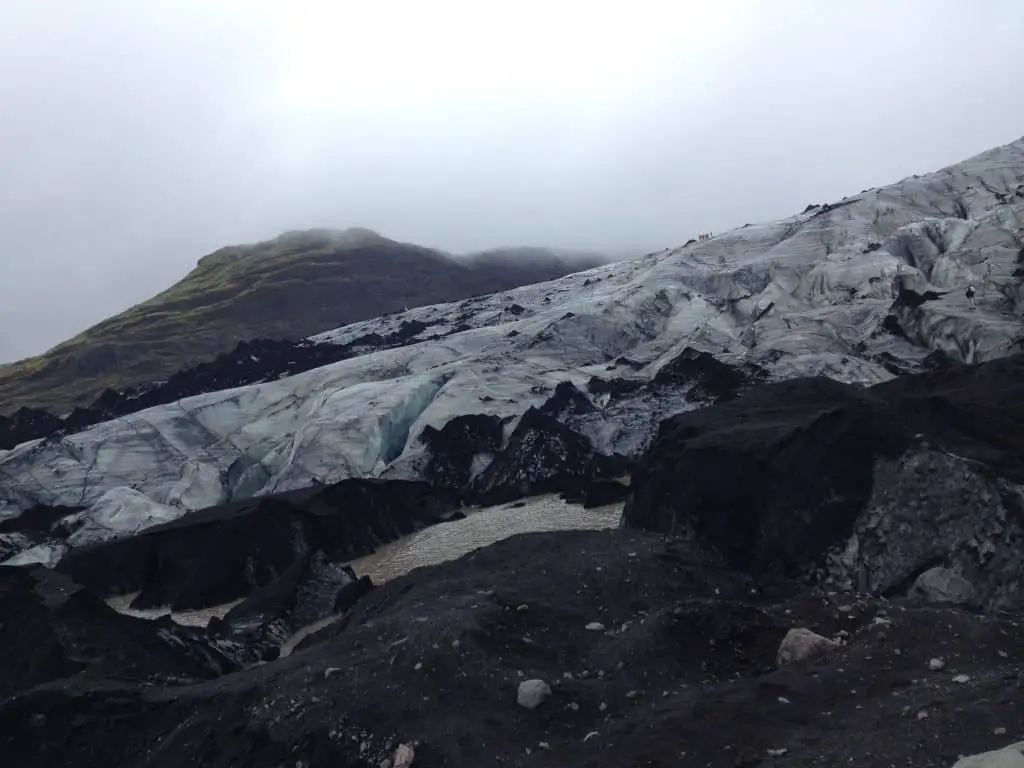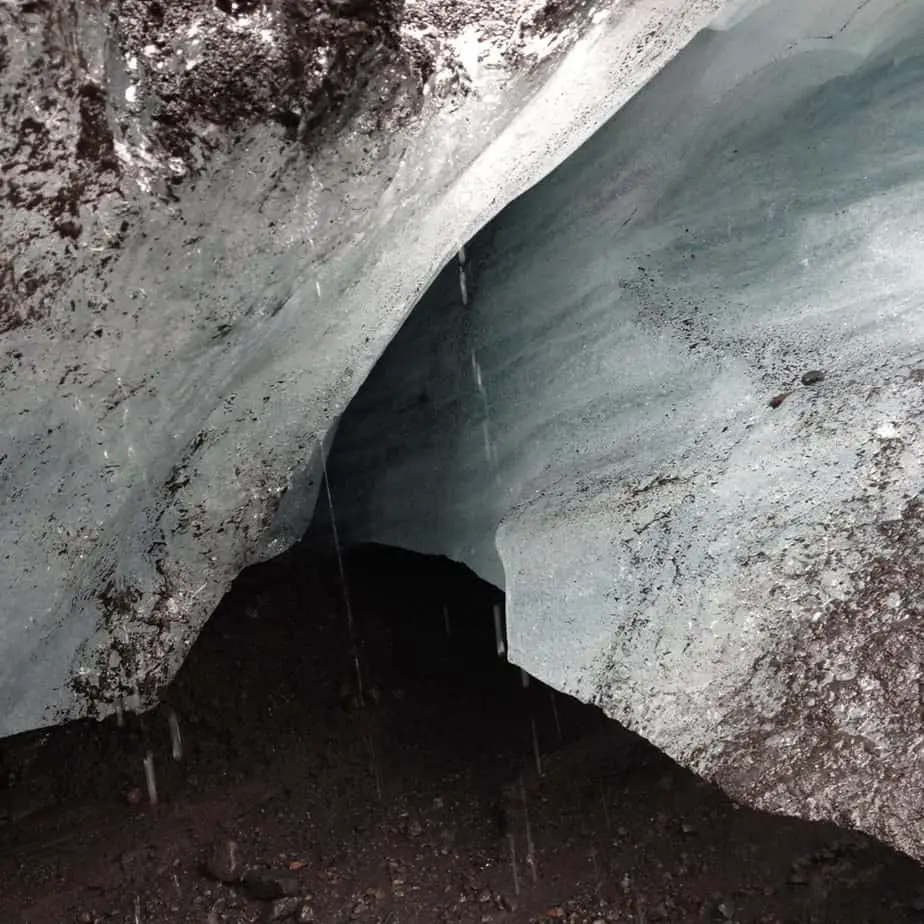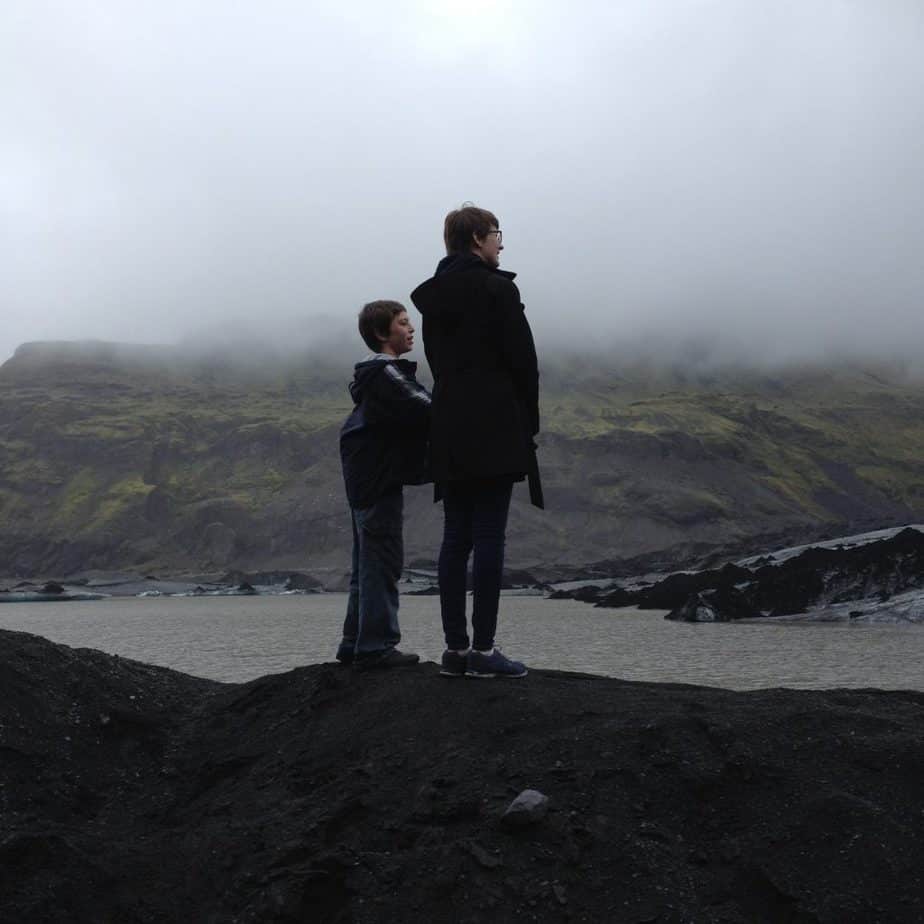 8.  Churches
Churches dotted the landscape all over the South.  And, most that we saw were red-roofed.  Apparently, this was due to Dutch influence with the church.  Since Dutch flag colors are red and white, the churches are all red-roofed and white!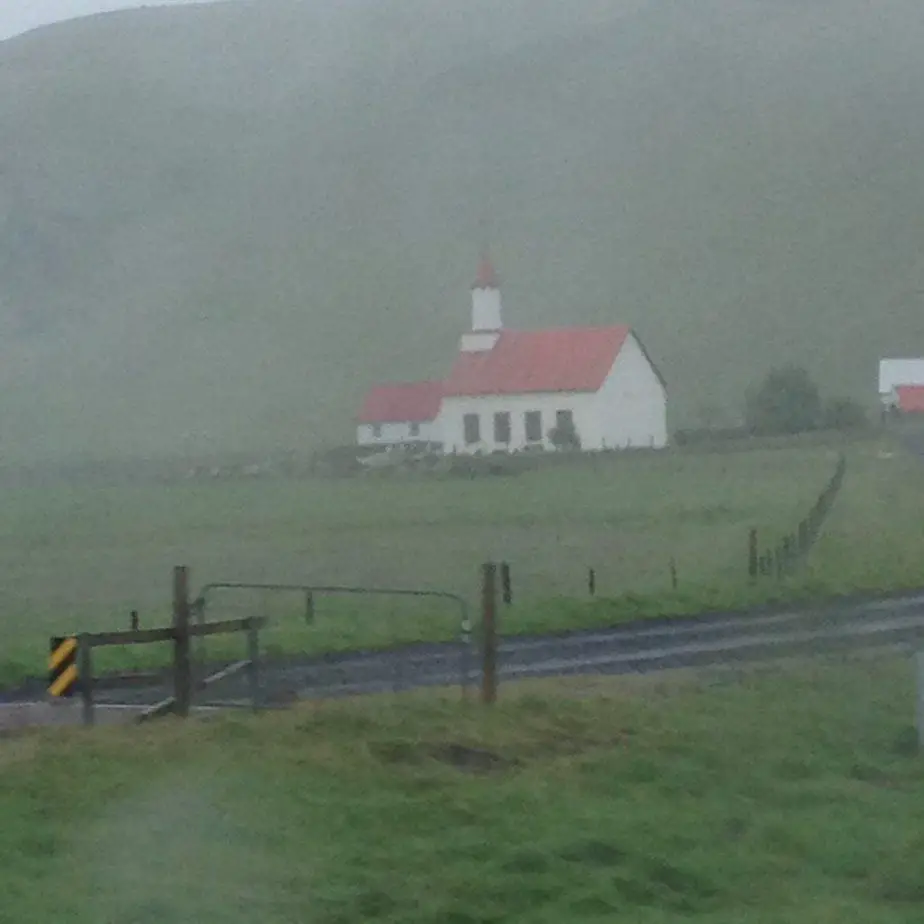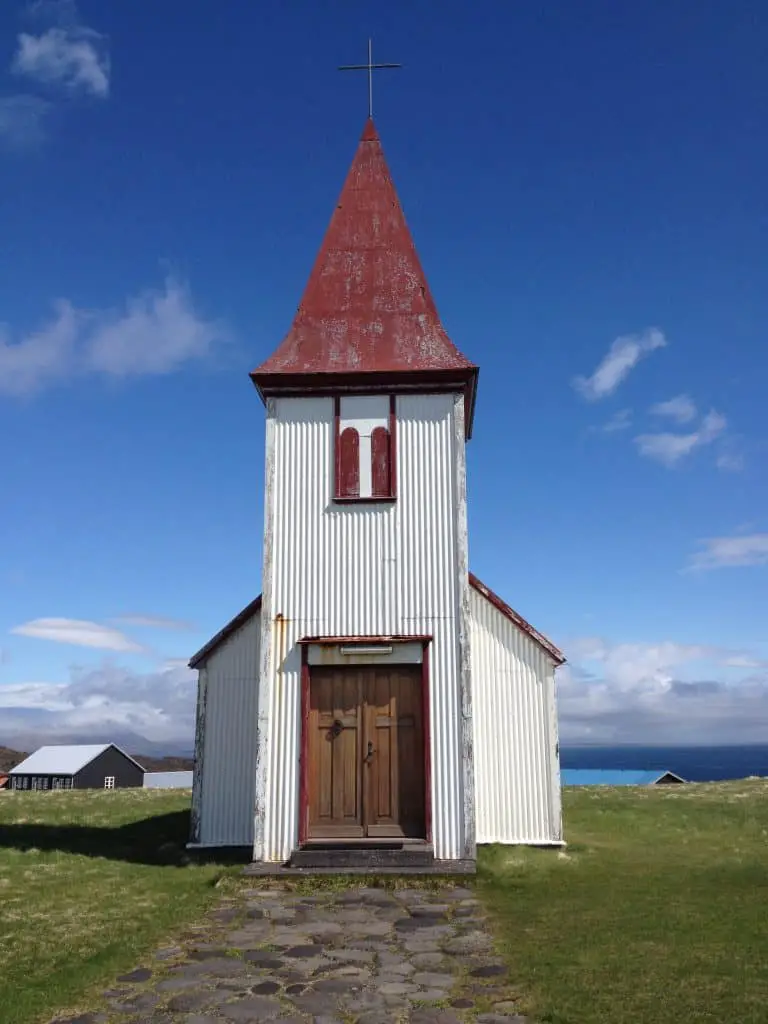 9.  Quirky Hotel
Our quirky hotel in Iceland made our stop over perfect! We stayed in Reykjavik right on the water.  So, it was easy to get around and quite comfortable.  The European breakfast each morning was a treat!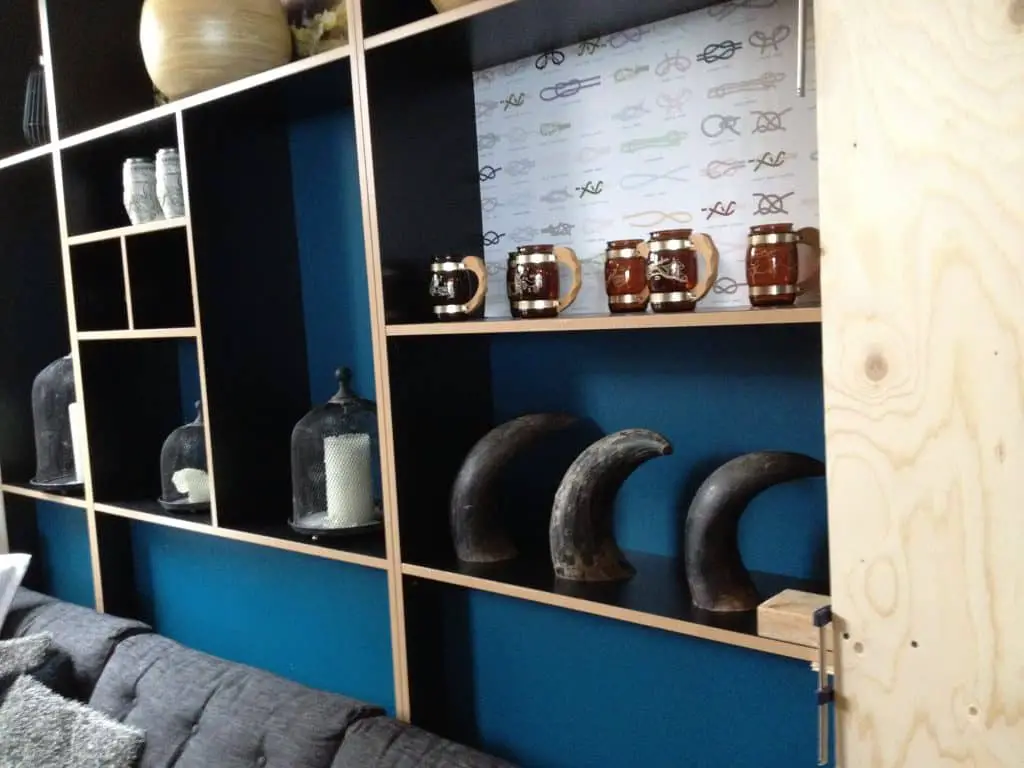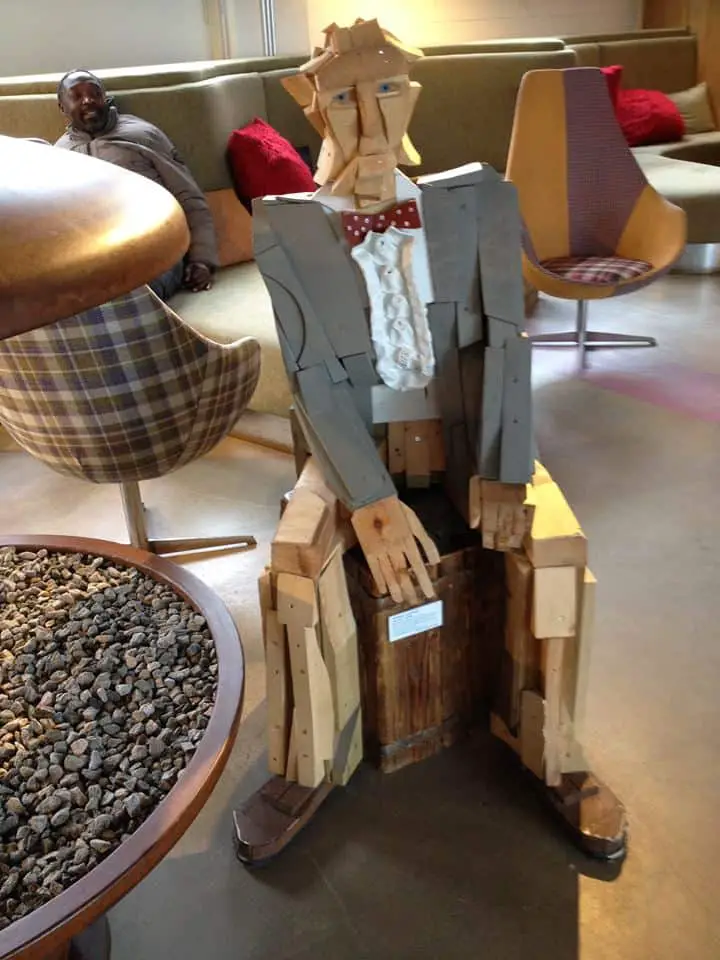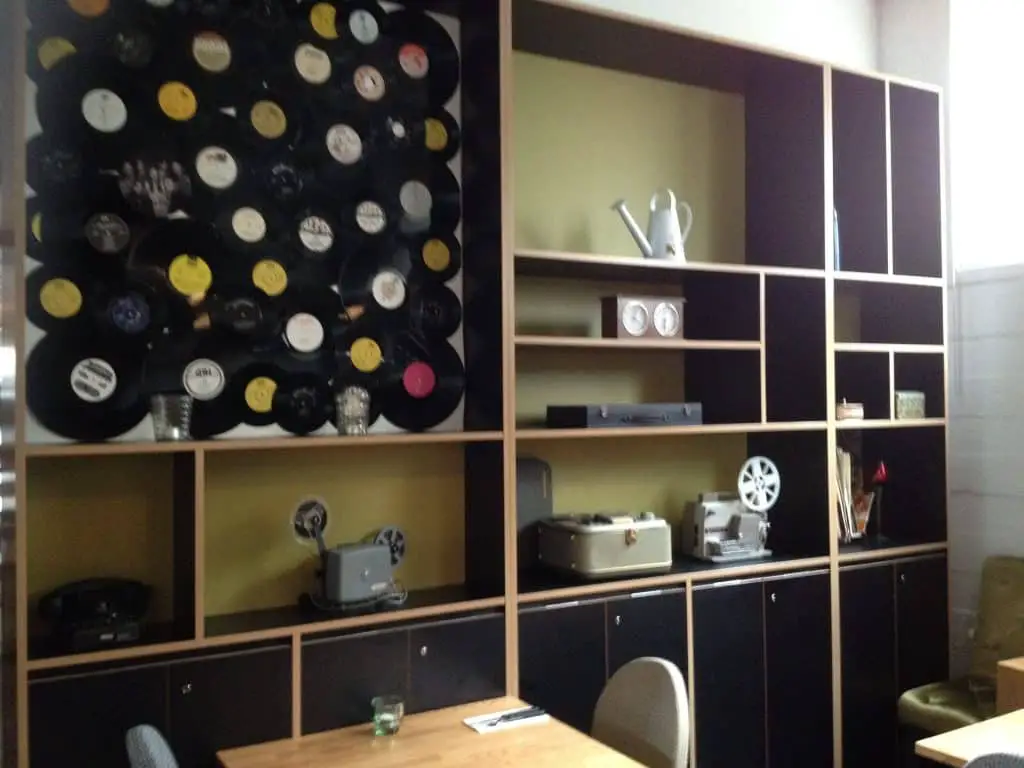 10.  Sheep
Sheep were all over the place.  And, they rarely stayed in any kind of fences.  So, they'd wander all over the place!  It was fun to see!  Also, Iceland has fabulous wool yarn and knitted items.  Loved seeing that!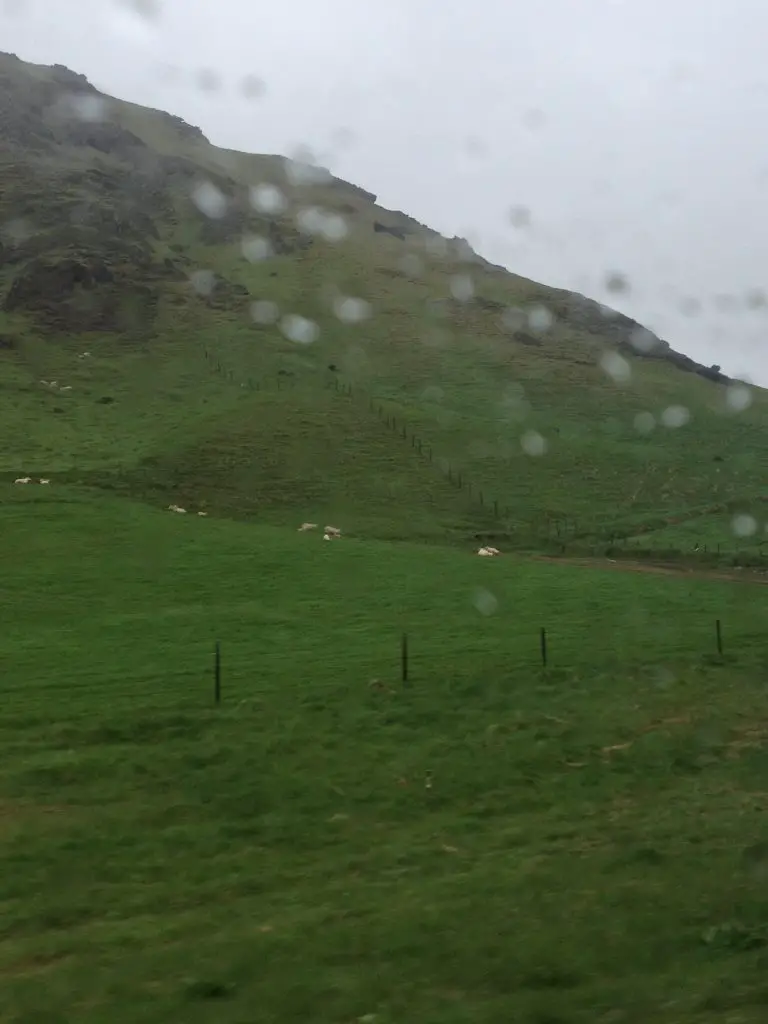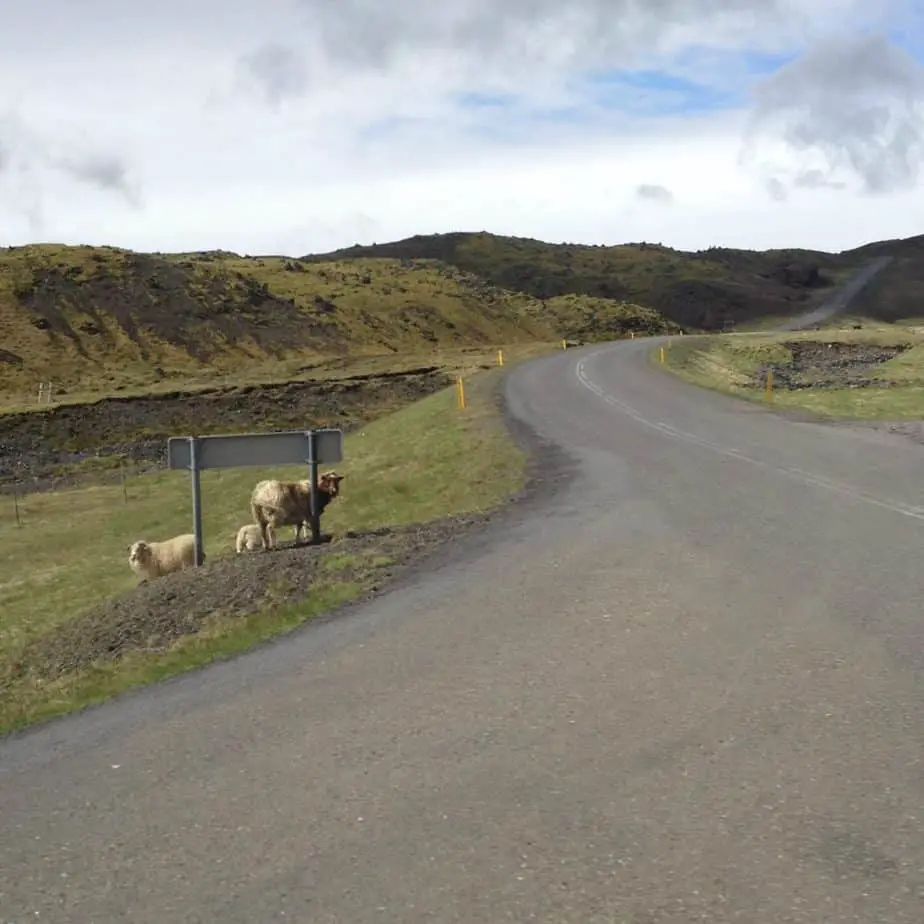 Ready For You Iceland Stop Over?
So, have I convinced you that you should try an Iceland Stop Over?  If you've not been to or through Iceland, I highly recommend it.  We saw just a fraction of the country in our 2-1/2 day stop-over.  I would love to go back and see some of the rest of the country!
Hopefully, I've convinced you that Iceland is at least worth considering for your next adventure?!  Because, Iceland has something for everyone ~ the outdoorsy type, the foodie, the book nerd or even the history buff!  You'll all love Iceland!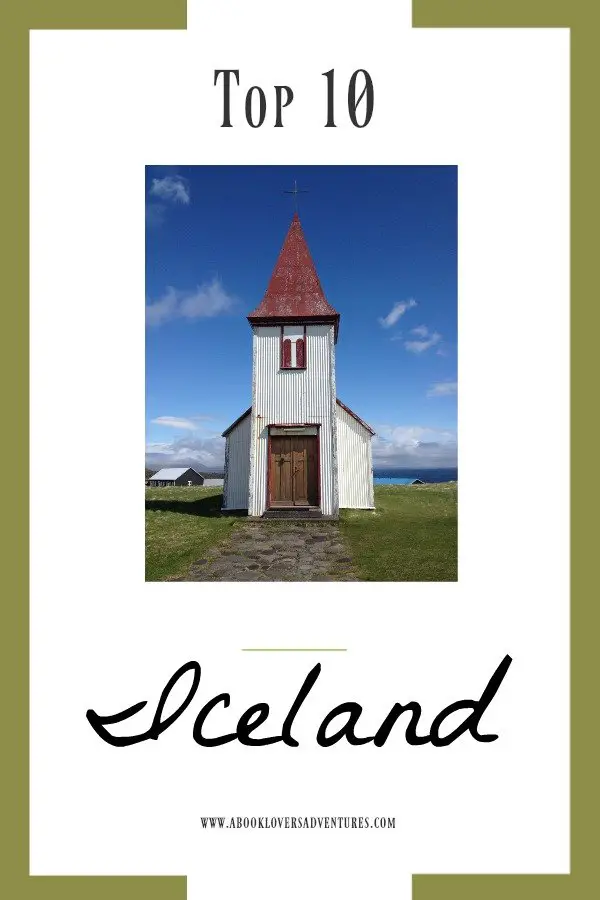 Other Articles You Might Enjoy
9 Beautiful Beaches You'll Want to Visit
5 Tips for Traveling with Teens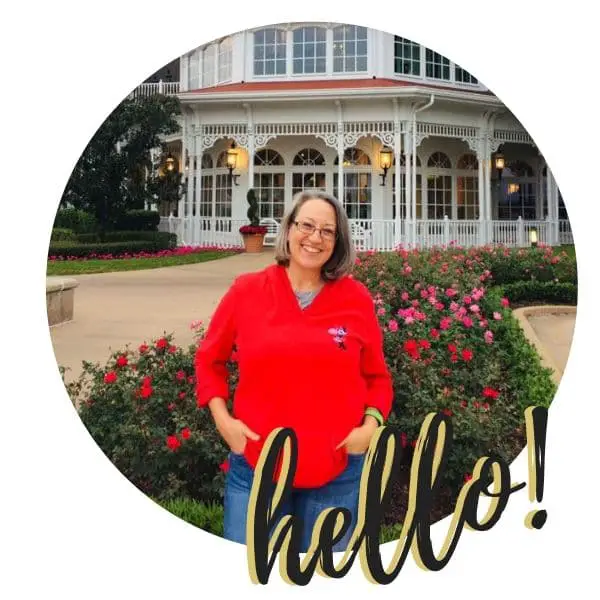 Becki is the author and founder of A Book Lover's Adventures. She has a degree in elementary education, has worked and volunteered in libraries for years, and spent several years in the travel industry. All of this has led to a love of books and travel. Becki loves to share her love by finding literary escapes to share!