Top 10 Reasons we Love Family Vacations
Top 10 Reasons We Love Family Vacations!
Are you a fan of an inter-generational, multi-family vacation?  Before I got married, these were not a part of my life.  Now…I am grateful for my family-in-law!
Every other year my mom-in-law rallies the troops and we all head to the Outer Banks for a week of family togetherness, food and fun!  I love it!  And, my kids (who have grown up with this) absolutely can't wait for this to come around every other year!  For us, it's pretty awesome because all of the cousins are older than our kids, so they are able to hang out and play on the beach despite the age differences!
So, here's a list of the top 10 reasons I love our family vacation!
10.  Toes in the sand!
There's is nothing that relaxes you like having your shoes off and your bare feet in the sand!  It's vacation therapy 🙂
9.  Beach time with all the cousins and aunts and uncles!
Whether it's lounging in a chair, playing in the surf, or playing a game of volleyball or Frisbee – beach time with the family is awesome!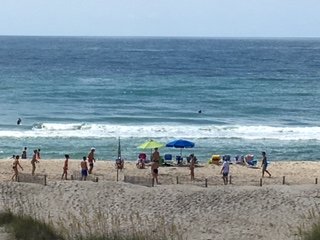 8.  Pool time!
Less sand, but just as much fun!  Age doesn't matter when your playing a serious game of corn hole.
7.  Fresh fish – YUM!
The menfolk went out fishing and brought back a bounty from the sea!  And we got to enjoy the fruits of their labor all week!
6.  The sea critters that you don't see in your everyday life
We saw crabs, dolphins, pelicans, sandpipers….fun to see!
5.  Reading!
Whether on the beach, by the pool, or on one of the balconies overlooking both – lots of books are consumed.  I love taking paperbacks that I don't mind leaving in the house library.  That way I can read what I want and not have to pack them back up at the end of the week!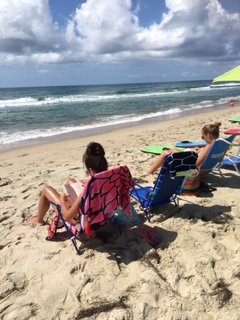 Early morning coffee watching the sunrise!  Such a lovely way to start the day.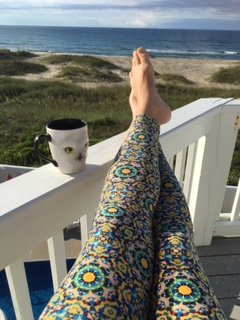 Watching the moon rise over the boats.  We had a full moon during our trip, so it was pretty spectacular to watch!
The sunsets over the water – definitely nothing like it!
Beautiful!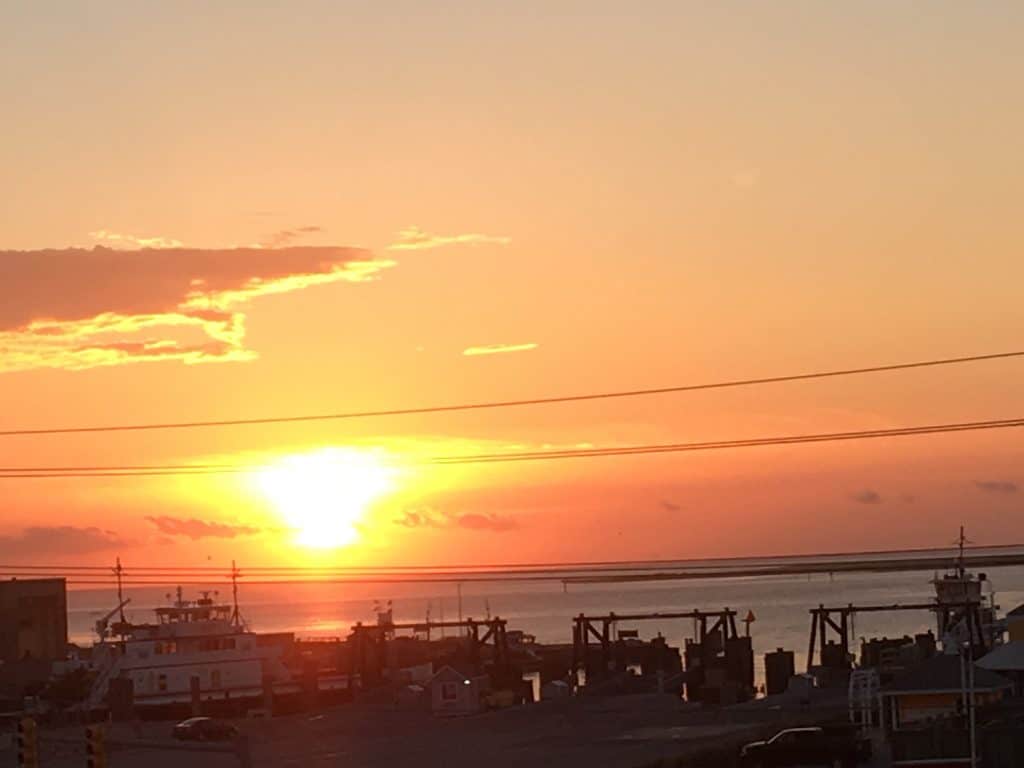 Memories!
Whether it's something silly like fencing with straws or sharing stories – that's what it's all about!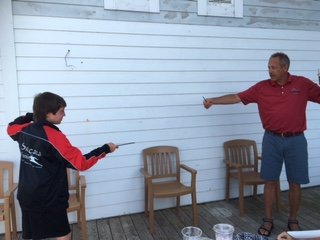 So, how about you?  Have you done an inter-generational family vacation?  What do you like about it?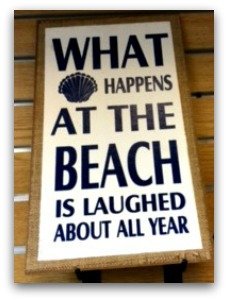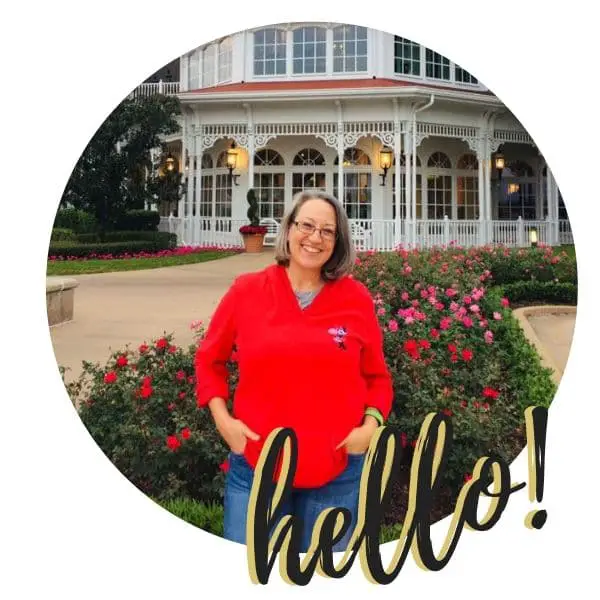 Becki is the author and founder of A Book Lover's Adventures. She has a degree in elementary education, has worked and volunteered in libraries for years, and spent several years in the travel industry. All of this has led to a love of books and travel. Becki loves to share her love by finding literary escapes to share!