Rereading Favorite Books ~ Is it Comfort or a Waste of Time?
For the year of 2017, I have challenged myself to a Year of Adventure!  For me, that means enjoying life's big moments as well as the small.   This summer, I've been spending some time rereading favorite books.
Rereading the Harry Potter series was one of my goals for the summer.  It's probably my third or fourth time completely through the series, and I love it every time!  To me, reading the Harry Potter series is like comfort food for my soul!
Do you enjoy rereading favorite books?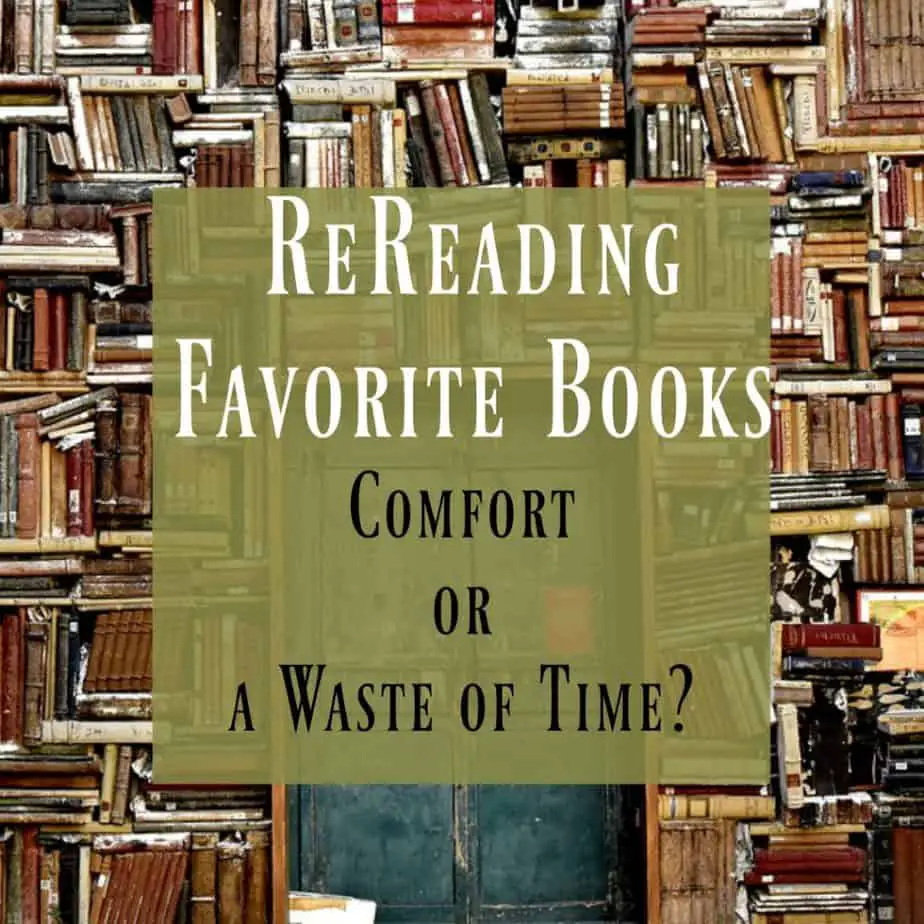 Rereading Favorite Books
So, are you a fan of rereading favorite books?  I know a lot of people don't really enjoy it.    My husband doesn't reread books.  Once he's read it, he's done with it.  The only book I've seen him reread is the Bible.  Otherwise, one and done for him!  I asked friends whether they like rereading favorite books or not, and several said they didn't like rereading books because there were too many new ones to read.  I get it!
Me, on the other hand, I love rereading books.  Maybe it's because I have such a lousy memory, but I can enjoy a book just as much or maybe even more the second time through.  What I love about rereading a book or series is that each time, I see and learn something new.  Minor details that I might have missed the first time through a book come to life the second time through.  A friend of mine described rereading this way, "Re-reading great books is like re-listening to great symphonies. I have re-read Harry Potter 4 times(from Drew down) as well as Little House series and other classics.  I get some different each time because my experiences have changed."  Yep, I love that!
And, you know, I can certainly understand why one might not want to waste time rereading books.   Because, there are so many good books out there, who wants to waste time reading a book you've already been through!  I get it!  And, rereading favorite books is a big part of the reason my reading list doesn't go down very quickly!!
Rereading Harry Potter
It seems like each time I reread a favorite book, I gain some new nugget out of them that I hadn't noticed the previous time.
This time while rereading Harry Potter, I came into the books after having seen Fantastic Beasts and Where to Find Them.  So, there were a couple of things I noticed this time through, because of the movie, that I hadn't really noticed before.
For example, in the Fantastic Beasts movie, one of the characters was an Obscurial.  When watching the movie, I had thought this was something new from Rowling.  But, in re-reading the Harry Potter series, I realized we had already been introduced to one.  Albus Dumbledore's young sister, Ariana.  While it doesn't label her as an Obscurial in the book series, you can certainly tell based on what we learned in the Fantastic Beast movie.
Another fun example in the seventh book, Xeno Lovegood had a Erumpent horn in his house.  Of course, he called it something different, but Hermione Granger knew what it was.  In the movie, we meet an Erumpent.  You might remember the funny dance that Newt Scamander did with the beast.  If you didn't see it, you're in for a treat ~
Books Friends Like to Reread
So, when I put it out on Facebook, I got a great response about whether or not people like to reread.  A few folks said they didn't like to reread particularly, but most of those who responded gave us a great list of books that they like to reread.
So, here's the Top 5 books mentioned, and the complete list is here.
So again, do you like to reread favorite books?  If so, what books would you add to our list?  Let me know and I'll gladly add them 🙂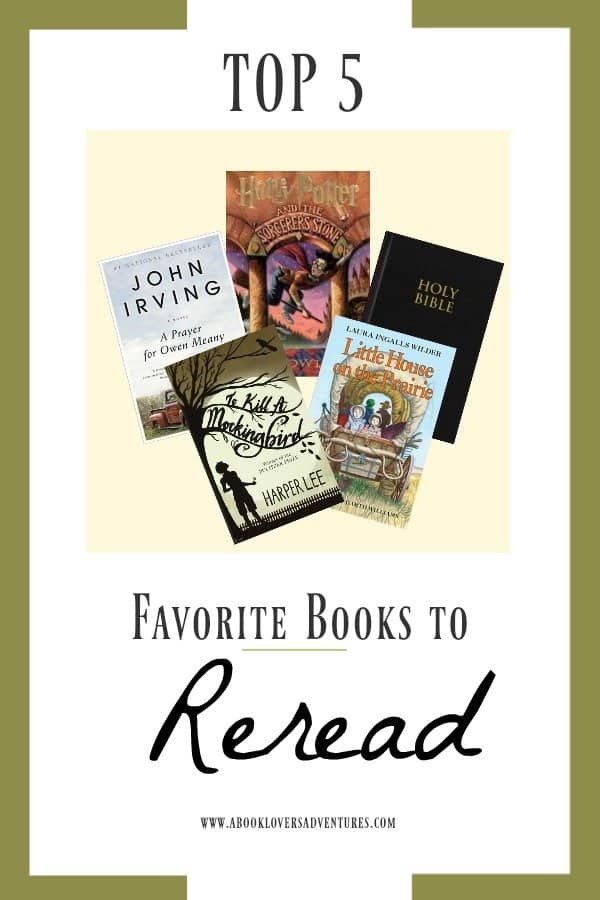 This post does contain affiliate links.  Please see my disclosure policy for more information on this!
Other Articles You Might Enjoy
5 Life Lessons I Learned from the Magic of Harry Potter
5 Books Your Teen Boy will Absolutely Want to Read
Juniper ~ The Amazing Story of the Micro-Preemie Who Lived!
How to Experience Your Favorite Books in a Whole New Way!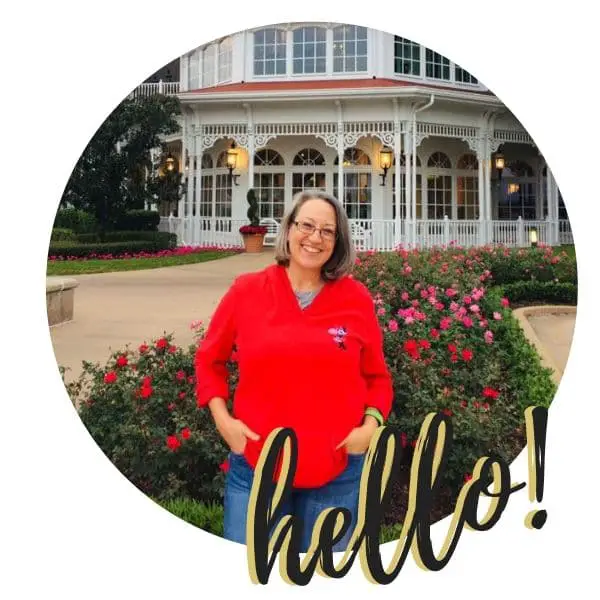 Becki is the author and founder of A Book Lover's Adventures. She has a degree in elementary education, has worked and volunteered in libraries for years, and spent several years in the travel industry. All of this has led to a love of books and travel. Becki loves to share her love by finding literary escapes to share!