Things to do in Kitchener & Why You'll Want to Visit
Welcome to my Hometown Tourist Project!  Each week we will be treated to a new blogger giving us a tour of their hometown.  Throughout the year we will be going all over the country and even up into Canada!  Today I am pleased to introduce you to Tracey Anderson who blogs at Little Pockets of Bliss.  Tracey's blog is all about helping single moms find the joy in everyday life. But, today Tracey is taking us on a tour her hometown Kitchener and sharing with us all the fabulous things to do in Kitchener Ontario.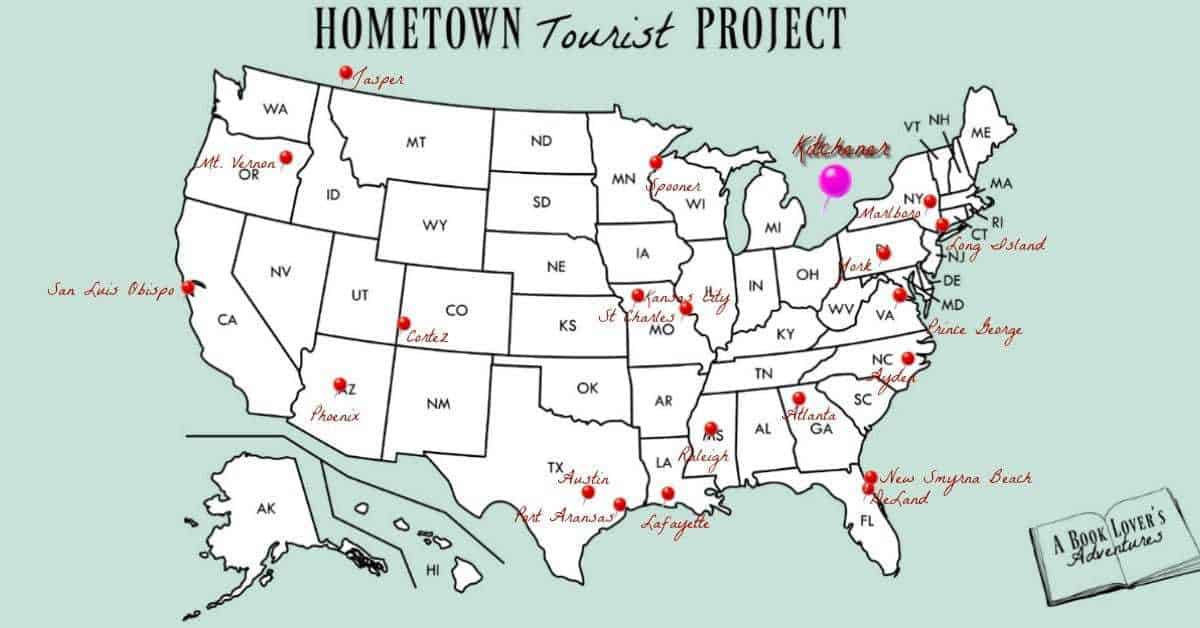 Hometown Tourist Project Week # 23 – Kitchener, Ontario, Canada
By: Tracey Anderson
Welcome to my hometown, Kitchener!  I was born and raised here, and while I left for school and some adventures, I always came back.  Now my family lives about 5 minutes from where I grew up, and we love exploring our own backyard!
Located in Southwestern Ontario, Canada, about an hour west of Toronto, or two hours north-west of Niagara Falls, the cities of Kitchener, Waterloo, Cambridge, and neighboring townships make up the larger Region of Waterloo.  There are so many great things to do in Kitchener and the Waterloo Region, I can't wait to share them with you!
A Study in Contrasts
Our region is a study in contrasts…small towns and big cities.  You can go from the countryside with rolling hills and farmland, to the bustling downtown in a short 15-20 minute drive.  Along the way, you could pass old-world Mennonites in a horse-drawn buggy, or high-tech millennials working at Google or Blackberry.  From gravel back roads, city streets, to busy highways, it's easy to get around.
You can drive to big box stores like Costco, or walk to the local grocery store.  While our downtown core seems to be exploding with technology and innovation (some call our region Silicon Valley North), many companies are moving into old factories like the Lang Tannery or Breithaupt Block, renovated in a combination of modern futuristic design and old-world charm.
Things to do in Kitchener
So, I want to share with you some of the top things to do in Kitchener and the Waterloo Region!
You should check out our new Google Canada Headquarters, a sleek all-glass addition to a renovated historic factory space. You'll also notice one of the new Light Rail Transit stops in front, close to the upcoming regional transit hub which will join bus, rail and light rail transportation together. While new construction high rises are springing up like daisies, developers are also transforming old factories like Arrow Shirts or Kaufman Footwear into trendy downtown condos, keeping the historic architectural features.
Eat, Drink and Be Merry!
While we have many recognizable chains of stores and restaurants like Walmart and McDonald's, our great local treasures are second to none.  Here are some of my favorite food and drink things to do in Kitchener.
We've also got a growing craft beer industry with the likes of
Things to do in Kitchener each season
We celebrate all four seasons here with food and drink events.  So, no matter what time of year you visit, there are always plenty of things to do in Kitchener & Waterloo.
Fall brings Oktoberfest, North America's largest Bavarian celebration, and a celebration of our German heritage.  
While winter might be cold, we have Festival of Lights and skating in front of City Hall.
Spring is heralded by the Elmira Maple Syrup Festival, the Guinness Book of World Records' largest single-day Maple Syrup Festival in the world!  
Summer is full of RibFests, Multicultural Festival, Highland Games, and so many more!
Tourists galore visit our St. Jacob's Farmers Market, Canada's largest year-round farmers market.  Here you can shop for farm-fresh food, crafts, toys and more while enjoying the famous market eats like apple fritters, mini donuts, perogies, craft chips, and sausage.  Warmer weather brings buskers, pony rides, trolley tours and more!
For eateries, there's a huge selection of local restaurants to choose from in Waterloo Region.  Small cafes to fine dining, patios to pubs, we have it all! And our multicultural community means lots of options from Indian, Thai, Vietnamese, Japanese, Polish, German and other world cuisines. You'll find many of my local favourites highlighted in a new food show, aptly titled Nick and Taylor Make A Food Show!  
Lights, Camera, Action!
If you are a fan of the screen, then here's some fun things to do in the Waterloo Region!
While touring around our region, you might recognize some familiar sights from your favourite movies and television shows.  Historical architecture along the Grand River in Cambridge features prominently in scenes from The Handmaids Tale. Designated Survivor filmed the season finale in Galt.  The famous Kissing Bridge in West Montrose featured in the 2017 remake of Stephen King's "It". Doon Heritage Village hosted Anne of Green Gables.
Sports Enthusiasts
Sports enthusiasts can participate in all manner of activities year-round, from downhill skiing at Chicopee Ski Club, to figure skating at Rim Park (Olympic Gold Medalists Tessa Virtue and Scott Moir, and Silver Medalists Kirsten Moore-Towers and Dylan Moscovitch trained here). Fans flock to the Aud to cheer on our OHL Hockey Kitchener Rangers and KW Titans Basketball team.  Golf enthusiasts can enjoy several championship courses at Grey Silo, Whistlebear, Doon Valley, and more.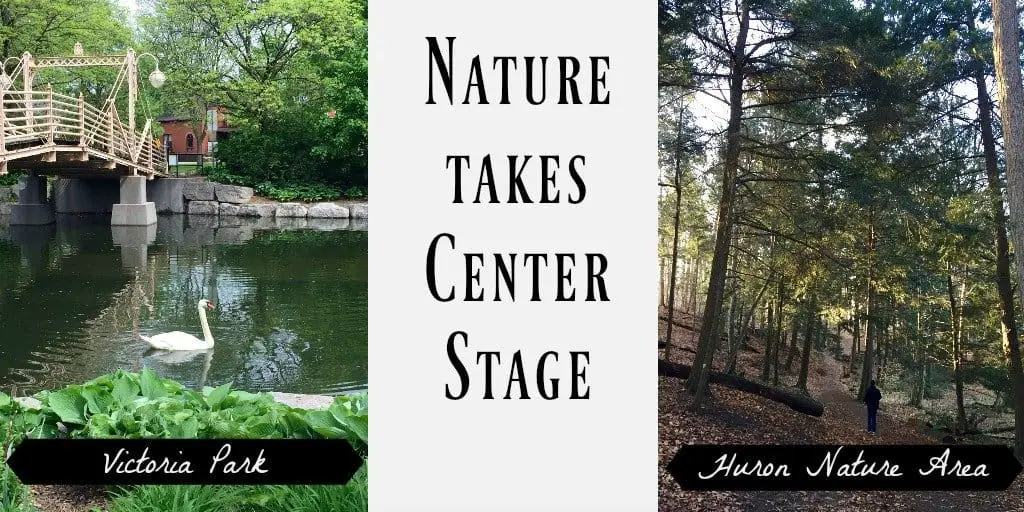 Science and Nature
We are home to many students from all over the world attending world-class University of Waterloo (astronaut Chris Hadfield was a professor here), Wilfrid Laurier University and Conestoga College.  Stephen Hawking was a Distinguished Research Chair at our Perimeter Institute of Theoretical Physics.
There are a lot of outdoor things to do in Kitchener, because nature takes center stage right in the heart of the cities.  My favourite is Victoria Park, where kids can enjoy the playground and splash pad.  You can stroll around the lake, over bridges to the island where you might catch an outdoor wedding at the pavillion.  
Huron Nature Area, a quick 5 minutes from my house, is home to ponds, trails and natural playground. You can hike along the Grand River through much of the region on the Walter Bean Trail. Want to check out the view from above?  Try a scenic flight or helicopter tour at the Waterloo Wellington International Airport.
Book Nooks
Book lovers can enjoy the large Chapters/Indigo chain stores (great for meeting friends for coffee at Starbucks), or explore great local shops like Words Worth Books, Old Goat Books or KW Bookstore.  The Kitchener Public Library also has locations downtown and in several neighbourhoods.  And don't miss our Word On The Street Book & Magazine Festival!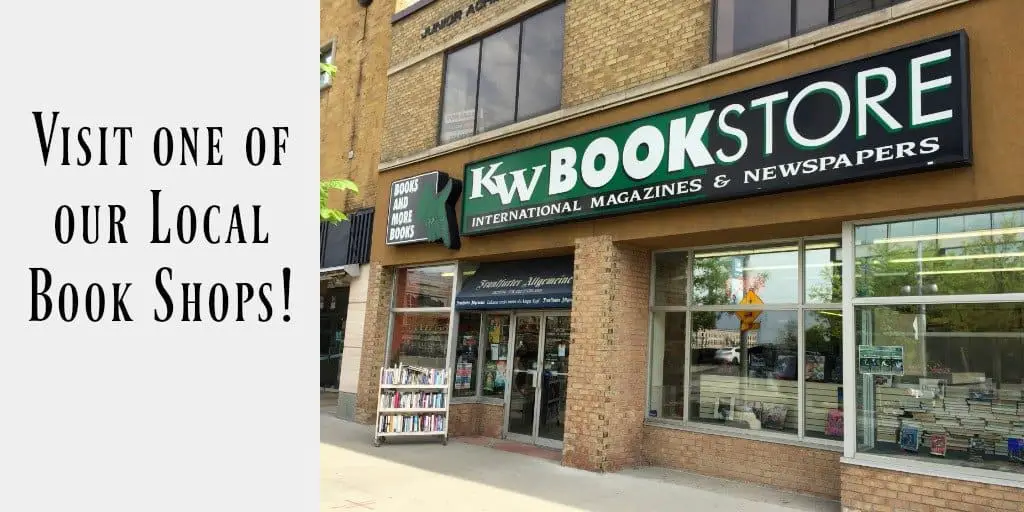 Come for a Visit, Stay for a While
I hope I've given you a taste of my hometown.  As you can see, there are so many interesting & free things to do in Kitchener and the Waterloo Region!  So, come for a visit to enjoy a festival, our local restaurants, or some of our sights.  We'd love to have you!
More About the Author
Tracey is a single mom to two wild and crazy boys. She also works full-time as a 911 Fire Dispatcher, and manages a household that now also includes her parents!  She blogs at Little Pockets of Bliss, helping other single moms find the joy in everyday life.
"While I feel like a crash test dummy some days, navigating this crazy, often overwhelming life, it's got some pretty great moments too, if you just know where to look! My goal is to share ideas, provide inspiration, and challenge you to find the happiness, joy, and bliss in the everyday chaos that is "your one wild and precious life"."
Other Articles You Might Enjoy
The Hometown Tourist Project series
5 Tips For Traveling with Teens
A Book Lover in Indianapolis ~ What you Need to Know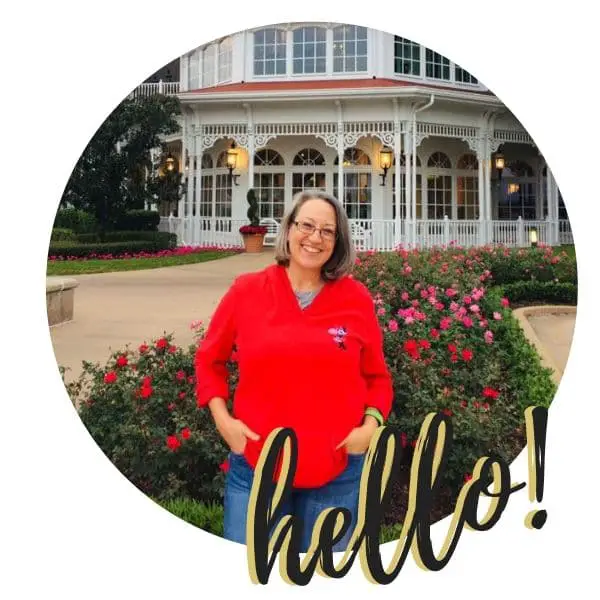 Becki is the author and founder of A Book Lover's Adventures. She has a degree in elementary education, has worked and volunteered in libraries for years, and spent several years in the travel industry. All of this has led to a love of books and travel. Becki loves to share her love by finding literary escapes to share!