Orlando Day Trip and a Frugal Animal Adventure
So you've come to Orlando to do all the parks ~ that's great!  And hey, thanks for coming!  We, for the most part, love our tourists in Central Florida!  And, obviously, we love it down here, so we "get" why you're coming!  Today I have for you an Orlando Day Trip that you'll love!  It's a frugal Animal Kingdom alternative for you to consider!
As you've probably figured out by now, Central Florida and all the Theme Parks are very expensive!!  So, today I offer you an alternative for Animal Kingdom.  Especially if your kids are young and you think they may not make it all day at a Theme Park.
That alternative ~ the Central Florida Zoo!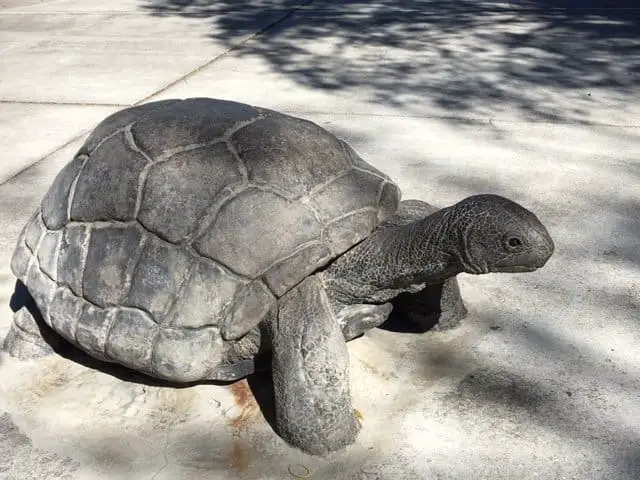 It's conveniently located right off I-4 in Sanford off Exit # 104, which makes it an easy Orlando Day Trip!


An Animal Kingdom Alternative?
Let me tell you why I love the Central Florida Zoo as an Animal Kingdom Alternative!
Pricing

It's pretty inexpensive, especially compared to Orlando theme park prices.  For a family of 4, you'll spend approximately $70 at the Central Florida Zoo , versus $500+ at a Theme Park!!  That's a significant difference.  Especially if your kids are young and you might not even make it the full day at the park! Oh, and there's free parking!  Wowza!

Beautiful park!

The Central Florida Zoo is a pretty space to hang around at for a day!  There's a lot of shady areas, so walking around in the summer is pretty pleasant.

Animals

There are 400 or so animals at the Zoo, which makes this a great Animal Kingdom alternative!  So, if you want to spend a day seeing animals, this is the place to do it!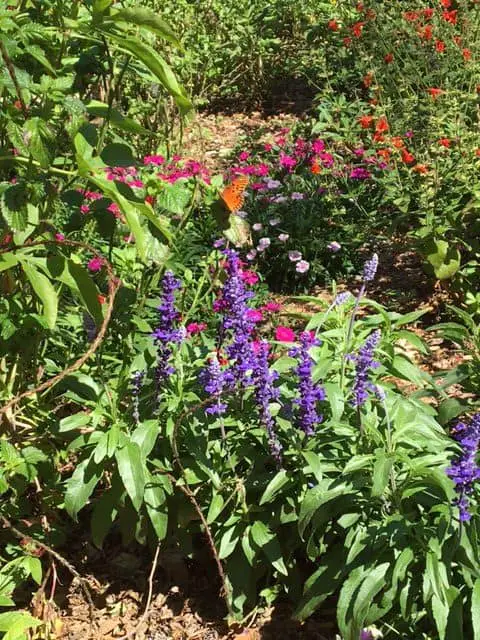 What can you see/do there?
The Central Florida Zoo is a great place to spend a day.  If you go you will obviously see a lot of animals!  But, there's a few special experiences that make this a really fun outing…
Animal Encounters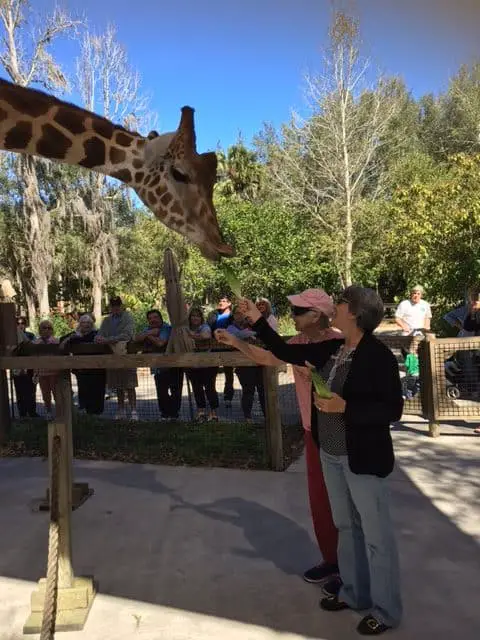 You can also have "Up close encounters with rhinos".  This is only available a few times a day and is very limited.  But, if you're interested, for $15.00 and some planning, you can do this!
And, there are lots of folks walking around with small animals you can touch and learn about.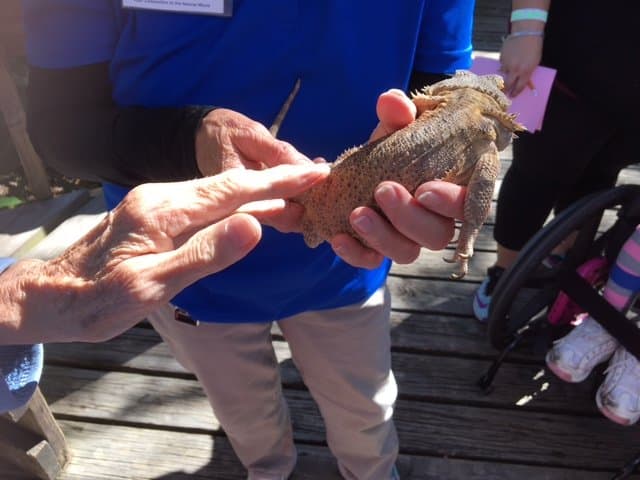 What else is there?
Train ride
This is outside the park before you enter.  It is mostly for younger ones (although I've seen all ages on there 🙂 )  It goes around perimeter of the zoo, so you can see some of the animals from a different perspective.
Zoom Air Adventure Park
This is a Zip Line park that is also outside the entry way of the zoo.  The fee is separate, but it is a fun experience!
Splash Area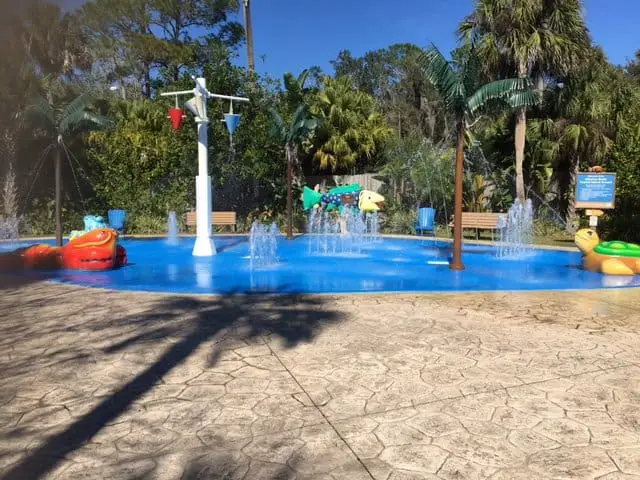 The Splash Area is inside the zoo and included in your entrance fee.  It's a beautiful area with a fabulous "covered porch" area for parents to sit under.  On a hot day, this is great!  Just don't forget a towel or change of clothes!

Playgrounds
There are a couple playgrounds tucked in throughout the park.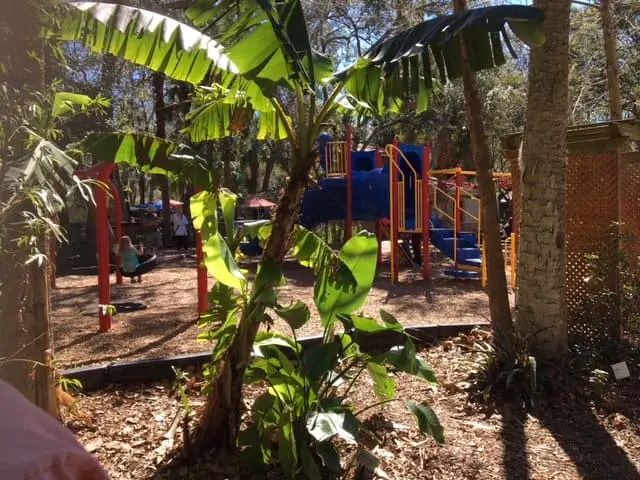 An Inexpensive Alternative
So, as you can see, the Central Florida Zoo offers a fun Orlando Day Trip and a frugal Animal Kingdom alternative!  The pricing is definitely easier on the pocket book than most of the Theme Parks.  It's a beautiful park to spend the day in.  And, there's something for everyone.  If you have young kids they will love the Splash Pad area.  And, if you have older kids, they will love the Zip Line Adventure.  And, the whole family will love close encounters with some of the animals!
The food is not horrible and not horribly expensive.  You are able to bring a cooler, and there is a lovely picnic area outside the zoo.
All in all, it's a great way to spend a day in Central Florida!

Other Articles You Might Enjoy
Orlando Vacation? 10 Books You Need to Read!
Top 7 Travel Lodging Options for Family Vacation!
My Surprising Day as a Hometown Tourist ~ DeLand, Florida
Link to the Central Florida Zoo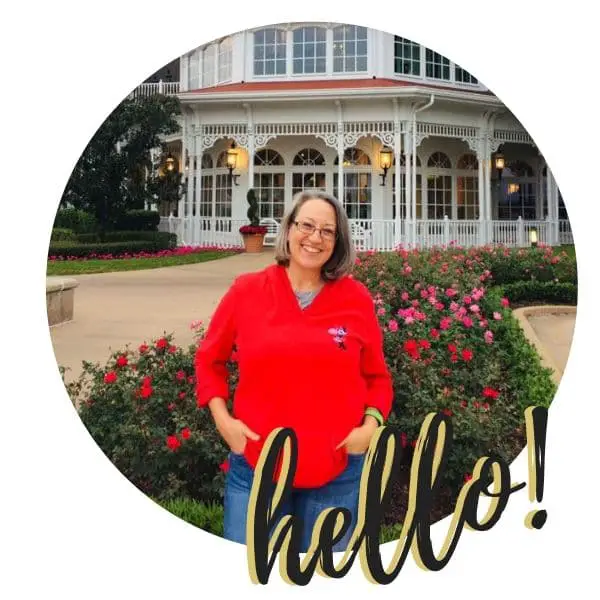 Becki is the author and founder of A Book Lover's Adventures. She has a degree in elementary education, has worked and volunteered in libraries for years, and spent several years in the travel industry. All of this has led to a love of books and travel. Becki loves to share her love by finding literary escapes to share!