Top 10 Things to do in Seville Spain | Favorite & Unique
Traveling to Seville, Spain was our first European adventure as a family!  Our kids were  11 & 13 when we went.  Actually, our son turned 11 the day we landed in Spain.  Happy birthday to him 🙂
We chose Spain for a few different reasons. The weather was not too cold (in March), the history is rich and long, and there are so many interesting things to do in Seville Spain!
Our decision to travel was very intentional!  There are many reasons to travel ~ here's a few of mine.
I wanted to show our kids that the world is bigger than just what they currently knew.
That people look different, speak differently, think differently than what they see and hear here in Central Florida.
Expanding our children's world view was something I felt very strongly about!
I also, on a very practical level, wanted to show our kids how to travel.
On this trip, we traveled on many different modes of transportation.  We stayed in very different types of accommodations – hostel, apartment, and resort.  And, we tried some very different, and sometimes awesome foods!
What is there to do in Seville Spain?
If you are wondering what to do in Seville, keep reading! There are so many wonderful things to do in Seville Spain that you'll want to start planning your next vacation there!
Did you know that Seville is the birthplace of flamenco dancing?! While we didn't go to one of the many shows around the city, we did see flamenco dancing in the streets a few times. While it would have been fun and interesting to see one of the shows, we found it hard to fit into our packed schedule. I kind of regret that now, but maybe next time we're there I'll be able to see a show!
Seville is also known for its wonderful history, monuments, and traditions. A favorite thing for many to do in Seville is the Easter procession. Our timing was off for seeing this, but it is world renown and quite spectacular from what we heard!
Top 10 things to do in Seville Spain
So, here are our Top 10  things to do in Seville. I'm sure there are a lot of other wonderful things to do in this fabulous city, but these are our favorites!
1.  Catedral de Sevilla
Address: Av. de la Constitución, s/n,
Cost: 9 euros/pp
Hours: 11am-3:30pm (Sunday has different hours)
I'm pretty sure the Cathedral in Seville is a favorite thing to do in Seville for many people! The Cathedral is the largest Gothic building in the world!  It is the third-largest church in Europe!  Purportedly the builders' goal – "those who come after us will take us for madmen."
There are gargoyles/dragons? on a wall on the outside of the cathedral. Maybe this is what they were talking about when they mentioned "madmen?" Regardless, these details certain made the cathedral one of our favorite things to do in Seville!
Christopher Columbus, or at least part of him, is buried here in the Cathedral. Columbus was buried in Valladolid when he died there in 1506. But the Columbus Lighthouse at Santo Domingo in the Dominican Republic also claims to has part of him buried there.
As when visiting any church, be respectful of their rules. There are typically rules about phone use, dress, and visiting during services. Check their rules before you head in!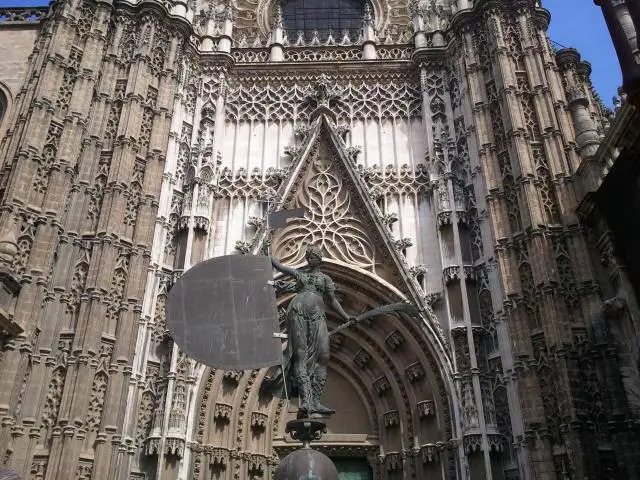 2. La Giralda Bell Tower
Address: Av. de la Constitución, s/n
Hours: see above
Cost: see above
While at the Seville Cathedral, make sure you stop in to see the Bell Tower, La Giralda. The tower was originally built as the minaret for the Great Mosque of Seville in Moorish Spain during the 12th century. The Catholics added the Renaissance-style top after the expulsion of the Muslims.
3.  Maestranza Plaza de Toros (Bullring)
Address:  Paseo de Cristóbal Colón, 12
Hours: 9:30am – 7:00pm
Cost: 5-8 euros/pp (includes guided tour)
While I had no desire to watch a bullfight while we were in Spain, I was interested in se
While I had no desire to watch a bullfight while in Spain, it is still a favorite thing to do in Seville for many people! But, I did enjoy touring the bullring! This is one of the two leading bullrings in the entire country.  And, it is still in use for bullfights! Not many are still in use anymore.
While on the tour, you will want to check out the display of trajes de luces (suits of light).  These are the traditional uniform worn by the bullfighter in the ring.  They are beautiful! The detail on these gorgeous suits is impressive! There was even a small chapel used by the bullfighters prior to a fight!
Guided tours daily, except on days of a bullfight.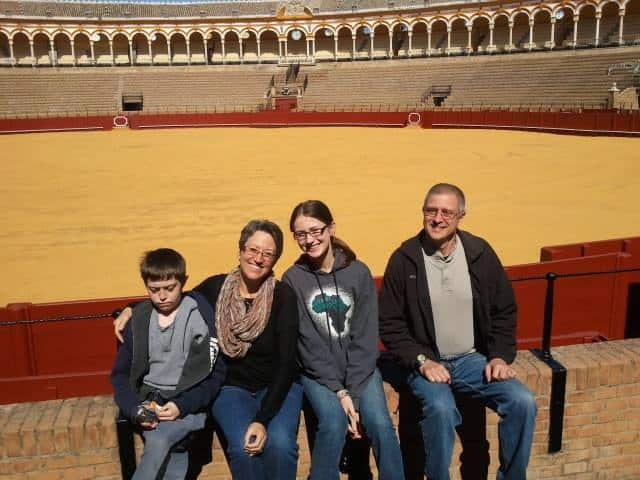 4.  Royal Alcazares del Sevilla Palace
Address:  Patio de Banderas, s/n
Hours: 9:30am – 5:00pm
Cost: 11-16 euros/pp
We decided against visiting the Alhambra while in Spain and instead chose to visit the Royal Alcazar in Seville. This palace has the same Moorish influences and incredible beauty that the Alhambra has and it was where we were going to be. Wandering around the beautiful rooms and gardens quickly made the Alcazar one of our favorite things to do while in Seville, Spain! (You can read all about our time at the Alcazar here.)
This palace dates from the 10th century.  But, it was almost entirely rebuilt in 1248, making it more fortified. A wonder of carved stone, delicate calligraphic friezes, carved wooden ceilings, and splendid decorative tile work. It is the oldest European royal residence still in use.  King Juan Carlos and Queen Sofia stay here when in town.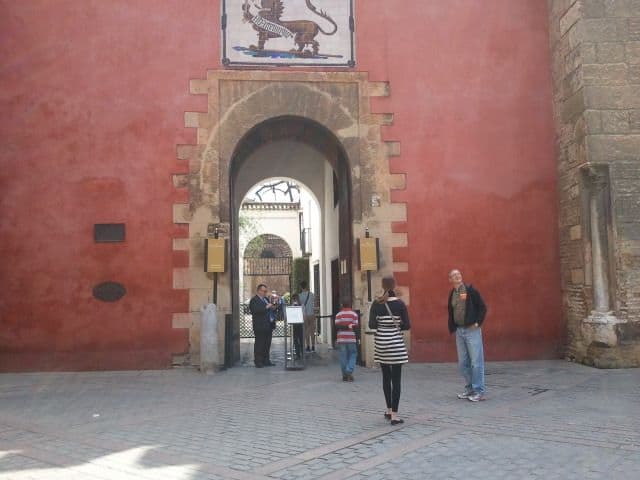 5.  Maria Luisa Park
Address: Paseo de las Delicias, s/n
Cost: FREE
The Parque de María Luisa is a public park that stretches along the Guadalquivir River in Seville. It is filled with flower beds, walking paths and lots of things to see and do. The centerpiece of the park is the Plaza de Espana, which you can read about next.
If you have children, it's fun to feed the white doves. For a small price, you can buy food and the birds will sit on your head or arms and you can feed them.
You will also find a monument to Miguel de Cervantes, the author of Don Quixote, in this park. You can find it in the Plaza de America.
 6

.  Plaza de Espana

Address: Av de Isabel la Católica

Hours: 24-Hours

Cost: FREE

The Plaza de Espana is located in Maria Luisa Park. It was built in 1928 for the Ibero-American Exposition in 1929. It is a mix of architectural elements mixing Baroque Revival, Renaissance Revival, and Moorish Revival styles.
7. El Balcón De Rosina
Address: Plaza Alfaro
El Balcon de Rosina (Rosina's Balcony) in on the corner of the "Romeo and Juliet" Building in the Plaza Alfaro. This is the balcony that Beaumarchais referred to in "The Barber of Seville." This is the balcony that Fígaro climbs.
Rumor has it that it inspired Shakespeare for this famous Romeo and Juliet balcony scene, hence the name of the building. But, alas no, Shakespeare never traveled to Seville and had no way of seeing it.
8. Seville Mushrooms
Address: Pl. de la Encarnación, s/n
Hours: 9:30am – 11:00pm
Cost: 3 euros/pp
One of the more unique things to do in Seville is to see the Seville Mushrooms, also known as the Metropol Parasol project by architect Jürgen Mayer. This is the largest wooden structure in the world. Its construction was carried out with the objective of renovating the Plaza de la Encarnación
There is a walkway a few stories up that give spectacular views of the city!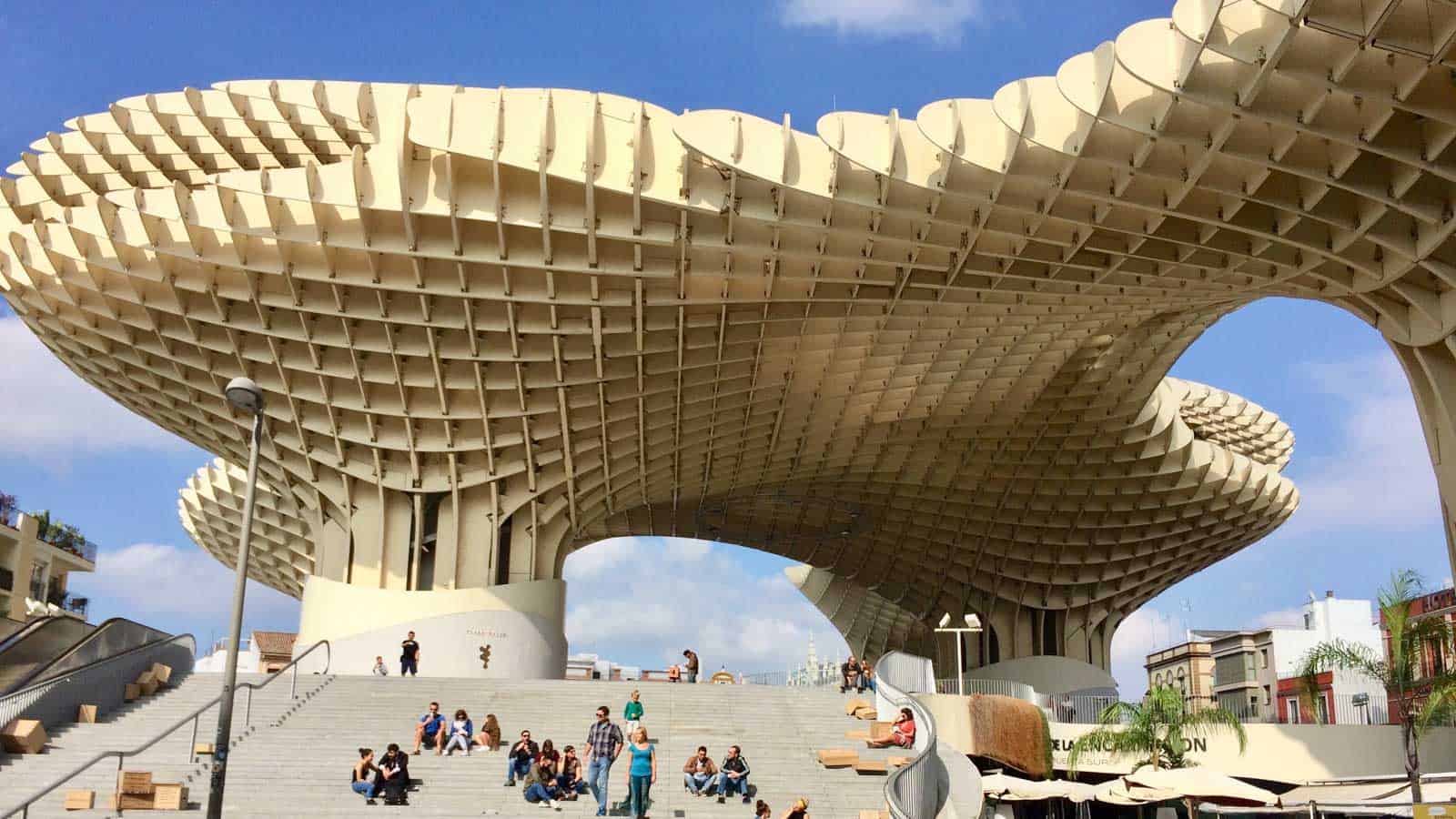 9. Flamenco Dance Museum
Address: Calle Manuel Rojas Marcos, 3
Hours: 10am – 7pm
Cost: $11-$15USD/pp
When you think of Spain, you probably think of Flamenco dancing. One of the more popular things to do in Seville Spain is to watch a flamenco show. There are many places around the city to catch a show. You can even find dancers on the street sometime.
But, at the Flamenco Dance Museum, you'll find details about flamenco dancing history & culture, plus an hour-long show is included with your ticket. If you want to learn more about the rich culture of Flamenco, then this is a great way to spend some time in Seville!
Seating is limited, so you are encouraged to make your reservations ahead of time to ensure you get a seat.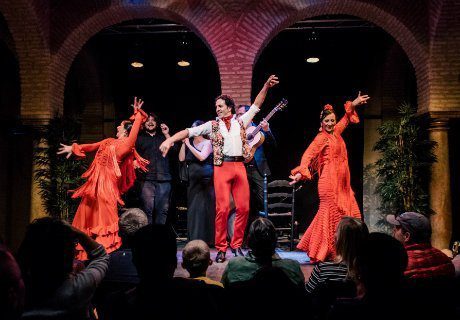 10.  Food & Tapas
This should probably be number 1, since food is always really important to us, lol!  Because we had an apartment, dinners were always eaten in. Shopping in a foreign grocery store was an interesting and fun experience!
The tortilla Espanola, or Spanish omelet, was a favorite!  Eggs, potatoes and whatever else they added in!  Always delicious!
One of our travel rules is that we must try new foods.  This isn't very hard for us ~ since we all love to eat and try new things!
So many things to do in Seville, Spain
If you have never been to Spain, I highly recommend it!  Seville is a beautiful city to explore, and as you can see, there are so many things to do in Seville!
Whether you enjoy the pomp of visiting a palace, the beauty of wandering around gardens or delighting in trying new foods, you will find so many wonderful things to do in Seville, Spain.
The locals were friendly, and the city was easy to get around.  And, as I said before, there are so many reasons to travel!  What are your reasons?!
Another favorite thing about Seville is its location! We discovered that Seville is the perfect spot to take many day trips from. You can read about our day trip to Cadiz here!
Here are a few more articles you might enjoy
Seville to Cadiz Day Trip | 9 Best Things to do in Cadiz
Our Iceland Stop-Over Adventure ~ Top 10 Favorite Things!
5 Tips For Traveling with Teens
A couple of Books I Recommend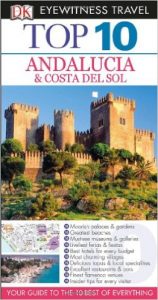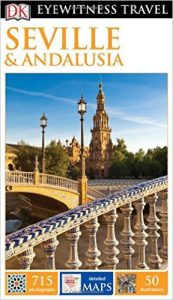 Sharing is Caring!  Please share with your friends on Facebook and Pinterest!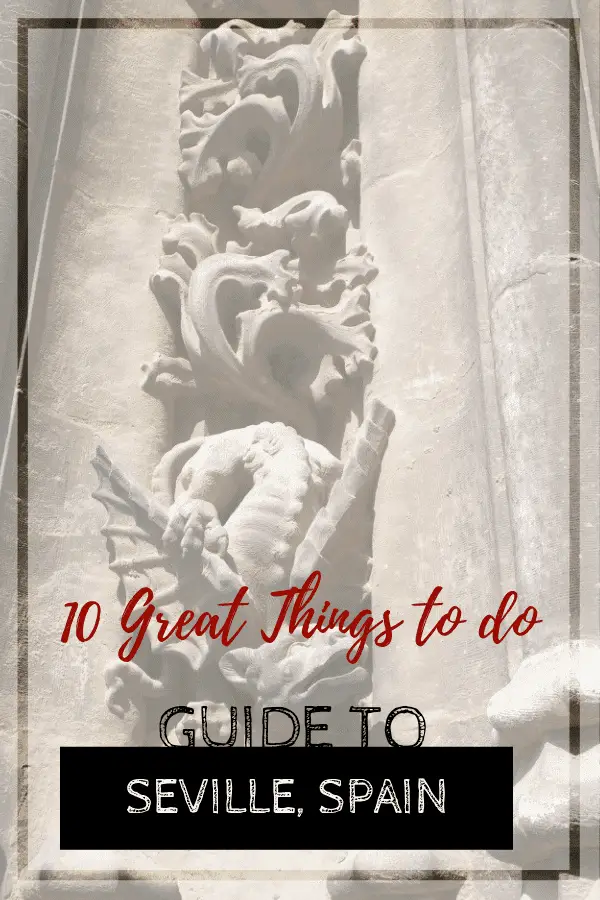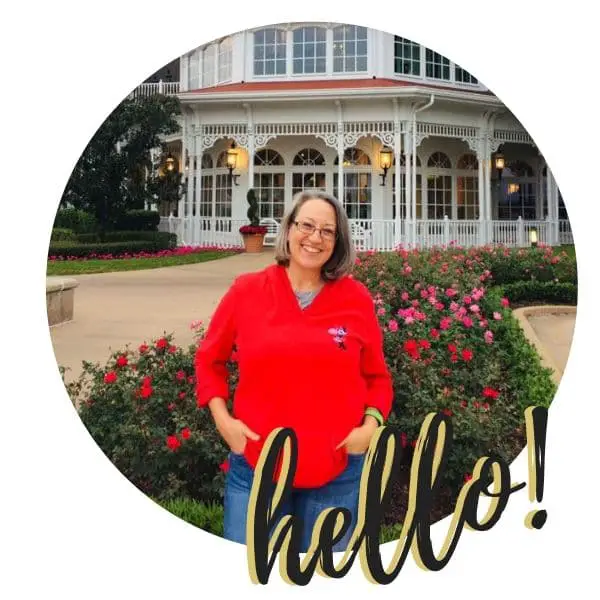 Becki is the author and founder of A Book Lover's Adventures. She has a degree in elementary education, has worked and volunteered in libraries for years, and spent several years in the travel industry. All of this has led to a love of books and travel. Becki loves to share her love by finding literary escapes to share!