Travel Intentionally ~ 5 surprising reasons you'll want to try it!
Over the past several years, our family has traveled quite a bit.  And, it's been an intentional decision!  Not just, hey let's go on vacation, but wow, we've only got our kids for a few more years – let's make them count!  Hence the idea of intentional travel!
For me, it hit me when my daughter was going into 8th grade and my son was going into 5th grade.  I realized we only had five more summers with our whole family together!  Yikes!  I also realized at that moment that we had never taken a family vacation – just the four of us!  All our previous vacations were always either with extended family or visiting extended family.  And, I love those vacations – don't get me wrong!  But, it really surprised me that we hadn't done a real vacation, just us four.
That's when the wheels started turning.  Metaphorically first, then literally 🙂
So, I threw it out to the family that I thought we should travel together and where did everyone want to go…what fun!  This is one of my favorite parts of travel ~ planning a trip.  The unlimited possibility phase!  When no parameters have been put down yet, the dreaming begins.  And, the ideas were all over the map, as they should be!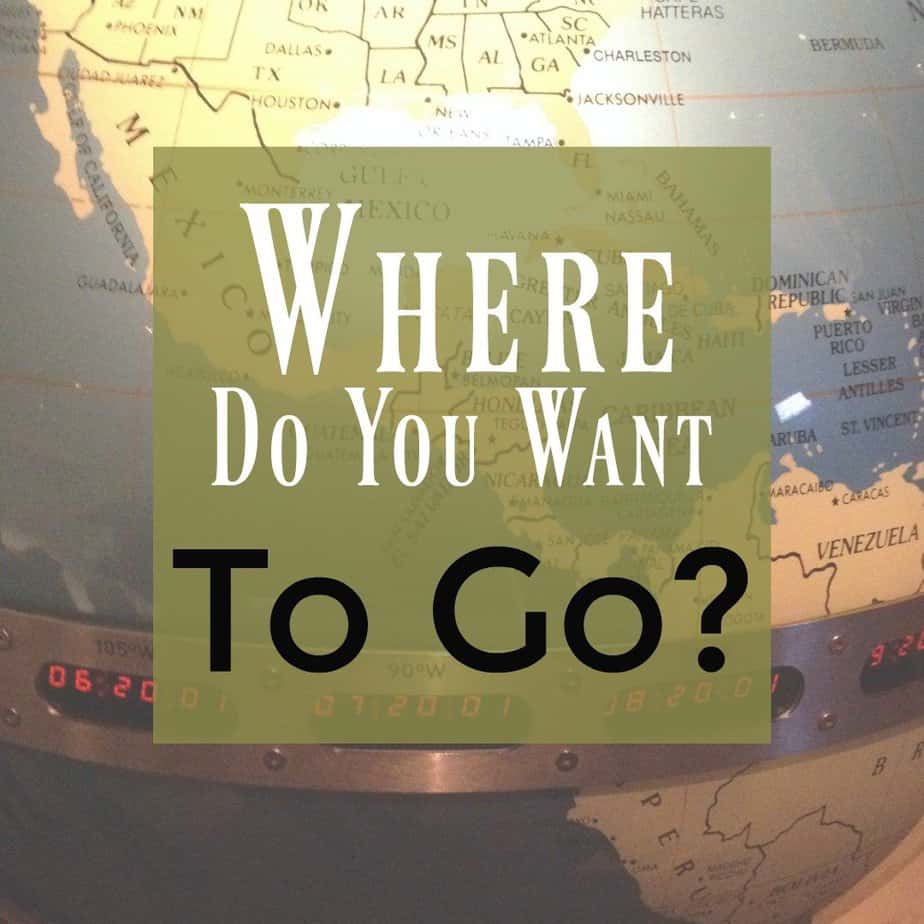 Why I Love Traveling
Why I love traveling ~ let me count the ways!  As Saint Augustine said, "The world is a book, and those who do not travel read only one page."  How sad!  I think I came by my wanderlust pretty honestly.  My parents were travelers, at different points in their lives, and they shared some great adventures with us when we were growing up.  Our adventures were all in the United States, but I learned some great lessons on how to travel.
Why Travel
Expanding our world view – It is so important to widen your view on the world.  It doesn't matter if you travel around the US or around the world, it's important to see how others live.  It gives you and your kids a much better perspective on life and the world!
Seeing how others do life – This was something we saw well while we were in Spain.  Spaniards move at a slower pace than we are used to, so it was important to learn to live on their pace (not ours).  It was a great lesson for all of us.  We really enjoyed ourselves when we figured this out and slowed our pace down.
Trying new experiences – Before we go to most places, we have an idea at least of what we want to do there. We typically don't do the typical "touristy" things, but we figure out what it is we want out of it.  Sometimes it makes for a unique adventure!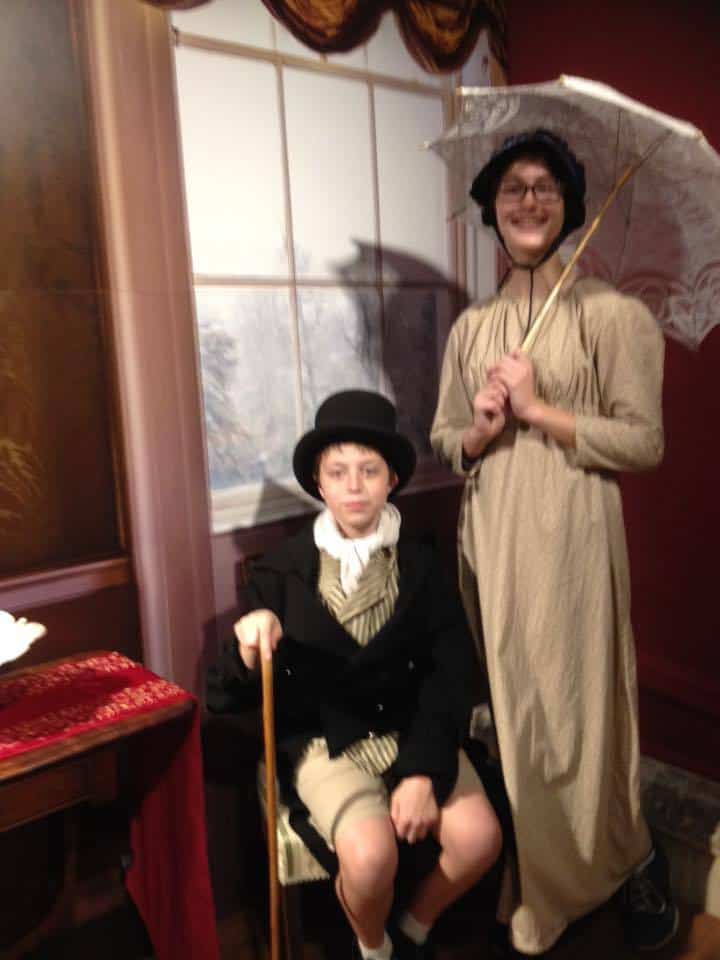 Why Intentional Travel
Teaching specific travel lessons

When we go on a trip, I am intentional with where I book our stay and how we get there.  I think it's important for our kids to see all different types of accommodations.  We've stayed in hostels, apartments, resorts and everything in between!  And, same idea with travel – we've done planes, trains, taxis, buses and a whole lotta walking!  There are lessons I wanted to make sure my kids to know.  For example, I want them to know how to get around, to be able to read a subway or train map, to figure out directions and what it's like to stay in all different types of places.  I've definitely always tried to make sure we are safe!  But, we have stayed in some less than luxurious places, for sure!

Visiting places we've read about

This has been a fun part of our intentional travel!  Making the connection between books and traveling has been a really magnificent way of planning trips.  We visited Bath, UK after my daughter and I had read Jane Austen.  Walking around the city, seeing the old with the new and then visiting the Jane Austen House was a meaningful part of our trip.  And, we have visited several Harry Potter related places after we all read the Harry Potter series!
What We've Learned Along the Way
Enjoy a different way of life

Visiting New York City or a small coastal town will be two different experiences.  The pace of life is completely different.  Enjoy where you are!  Experience what that life is like!

Trying new foods

This is another thing I get so excited about with my family.  It seems like a good chunk of our vacation revolves around food!  Again, we do our research and figure out what foods are there and what we'd like to try.  Rarely do we actually have restaurants picked out or anything that detailed.  I think the best food I've every had was when we were in Iceland.  The restaurant was called Lava (at the Blue Lagoon).  We did the tasting menu, which meant the chef could feed us whatever he wanted.  It was fabulous!!  Our kids were so excited to try new foods right along with us.  I highly recommend trying new foods and having your kids try new food!

The bonding of a shared experience

Traveling is a great way to create a good bond with your family! Whether you're staying in a tent or a five star hotel, make it a fun experience! Disasters will happen but let them become epic family stories instead of stressing over them.

Lunch on the Andalusian coast (Spain)
How We Do It
Dream Phase

When we were in this stage last year, I asked everyone if they could go anywhere what their top 3 choices were.  Then we looked at what we had in common and started to narrow it down from the big list.  It was a lot of fun to have anywhere in the world as a potential option.  Because of time and budget constraints, we ruled out some of our choices.  They were still fun to talk about though!

Start at the End

Remember, this is intentional travel.  So, begin at the end – what is it you want to accomplish.  If you have your goals firmly in mind from the beginning, you will be able to rule out pretty easily places that don't meet your goals!  If you want to teach your kids about air travel then go somewhere via airplane.  One our trip to Spain, I wanted to show our kids the different types of accommodations.  So, during that trip we stayed in a hostel, an apartment, a hotel and a resort.  By the end of the trip, they could see the value of each type of accommodation and why one might want to choose them.  Mission accomplished!

Get Your Kids Involved

We love having our kids included in the planning process!  We've done our planning this way for several years now, and while everyone's desires aren't always what we go with, everyone knows their choices were part of the discussion.  When we went to Washington DC, each kid took a museum to play tour guide at.  They chose a few things as "must sees" and we'd go see them.  It was great.  And, they picked out things we might not have seen otherwise.  Our kids are teenagers now.  I want them invested in our trip!  I don't want to spend however much money on a vacation and have them grumbling the whole time!

Have a Good Mix of Experiences

Remember, this is your family vacation!  Make sure everyone is going to have fun by planning a wide range of activities that include everyone.
[clickToTweet tweet="#Travel on Purpose! Where do you want to go? #travelblogger #adventure #intentionalliving #familytravel" quote="Travel on Purpose! Where do you want to go?"]
Wrap Up
So, have I convinced you to try traveling intentionally?  Or, to make your travels a little more "on purpose."  Traveling with purpose or intention just means that you've put some thought into where you're going.  And, you know what you want your family to get out of this experience!  A lot of times, that might just be to instill in your children a love a travel.  Or maybe, how to travel frugally.  Or, how to maneuver transportation in new cities.  It's all go stuff!  Just make the mind shift and start at the end…know what your intention is!
Remember, sharing is caring!
So, please share with your friends on Social Media!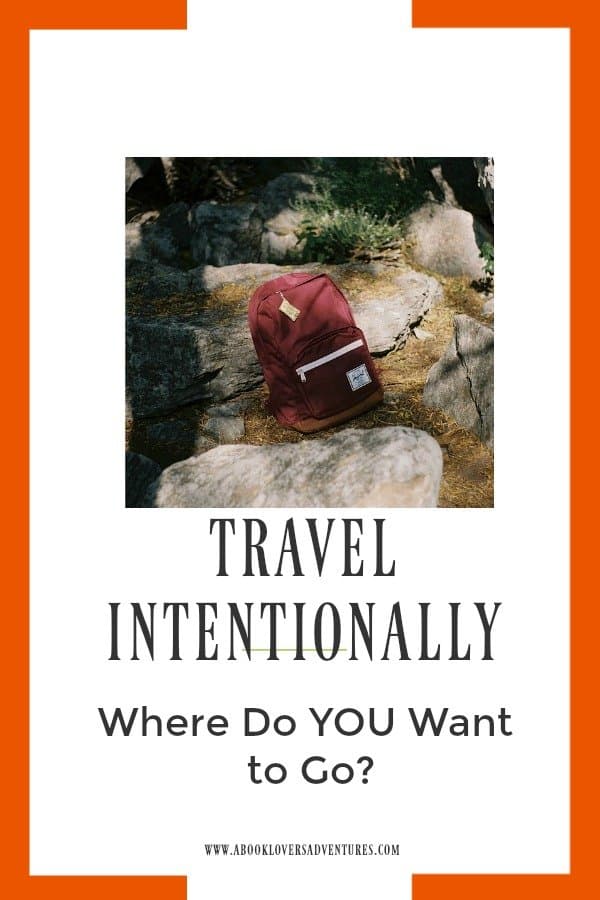 Other Articles You Might Enjoy
How To Travel Simply and Make Vacation Easier!
How to Pack a Great Travel Med Kit
Orlando Vacation? 10 Books You Need to Read!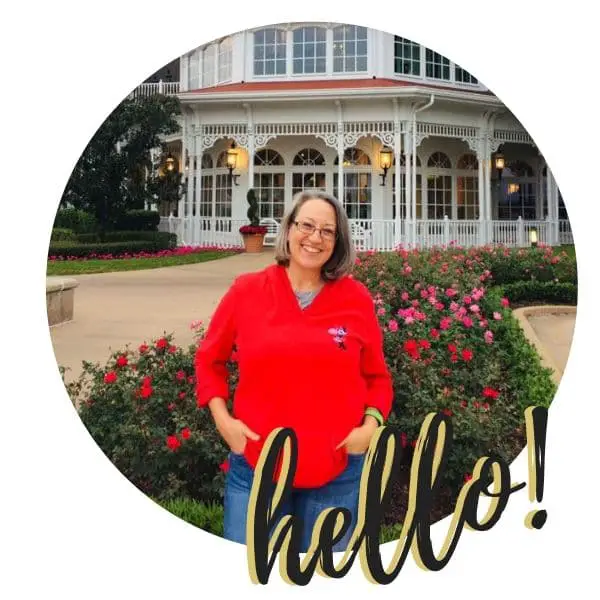 Becki is the author and founder of A Book Lover's Adventures. She has a degree in elementary education, has worked and volunteered in libraries for years, and spent several years in the travel industry. All of this has led to a love of books and travel. Becki loves to share her love by finding literary escapes to share!