I Love Harry Potter!  Ok, I said it!  No big deal, a lot of people love Harry Potter.  A few days ago I was asked why I like the Harry Potter series so much.  My initial answer was that I liked the series because of the fun, fantasy and magic of it, and that's definitely part of it.  But there's more to the magic of Harry Potter.  A lot more!

Life Lessons and the Magic of Harry Potter
Here are my thoughts on why I Love Harry Potter:
1. Magic is Real
While I may not be able to swish my wand and make things move, I do believe there is magic in words and in books.  Books can transport you, the reader, to endless places just waiting to be explored.  Books expand not just our world, but our vocabularies and our minds.  When words like Muggle and Quidditch are part of our "normal" conversation ~ I think that's the magic of Harry Potter!  And,  when we look at ordinary objects differently ~ Is that old boot a portkey?  Or, is that abandoned house really a wizard house with protective charms on it?  Seeing an owl automatically gets the imagination going! ~ that's definitely magical!
2. Books are important!
Hermione was definitely the ultimate book nerd!  She taught us that reading is important!  And that knowledge is power.  But, she also taught us that books will only take you so far.  At some point, you have to put the books down and jump into life as opposed to just reading about it.
3. Friendships are extraordinary bonds!
When we first meet Harry, he is friendless and lonely.  As his adventure into the world of magic begins, he winds up making some extraordinary friends.  Hermione and Ron become is best friends and partners in crime (or adventure) throughout the books.  Their bond is tried and true!  One of the things I love about Harry is that he is not stingy with his friendship.  He recognizes kindred souls in Neville and Luna, even Hagrid, and they become part of his loyal circle of companions.  Harry recognized what an amazing gift friendship is and he doesn't take it for granted!
4. Be true to yourself!
We see almost every character in the series go through a metamorphosis realizing that their past doesn't define who they are in the present.  For example, Neville has to choose to believe what others believe about him (that he will never live up to his parents legend), or he can become his own person and fulfill his own destiny.  Hermione, Ron, Percy, even Draco, they all chose to follow their own path, even though it isn't always the popular choice.  But, in the end because they have chosen to follow their own paths, they were better humans for it!
5. Love wins ~ every time!
This is pretty much the whole series wrapped up in 4 words!  Evil can't understand love, therefore underestimates it (or more likely doesn't even consider it).  A mother's love saves Harry at the beginning of the series.  And at the end of the series, Harry's love for his friends enables him to defeat evil!  It's a very powerful message!
The Magic of Harry Potter!
So, can you see why I'm a little obsessed with Harry Potter?  And why maybe you should be too?!  The lessons that young and old can learn within the pages of these books are wonderful!  Friendship is an extraordinary gift.  Don't take it for granted!
Believe in yourself!  No one knows what your path is or what you are capable of.  You might not even know.  But, believe in yourself and your abilities and you will go far!
Reading is a special gift we've been given.  We can transport ourselves to hundreds of worlds and meet thousands of characters.  So, read as much as you can, as often as you can!
And, love!  Love is the ultimate gift you can give and receive.  Don't be stingy with your love!
I hope if you haven't already read the Harry Potter series, you'll give it a try!  And, while the movies are great, the books are even better!!  If you have not read the series, here's a link to get you going 🙂
Remember, sharing is caring!
So, please share with your friends on Social Media!
Other Articles You Might Enjoy
Harry Potter – My Kinda Exercise!
5 Books Your Teen Boy will Absolutely Want to Read
10 Things You Need to Know About a Quidditch Match
How To Make Harry Potter Book DIY Craft You'll Love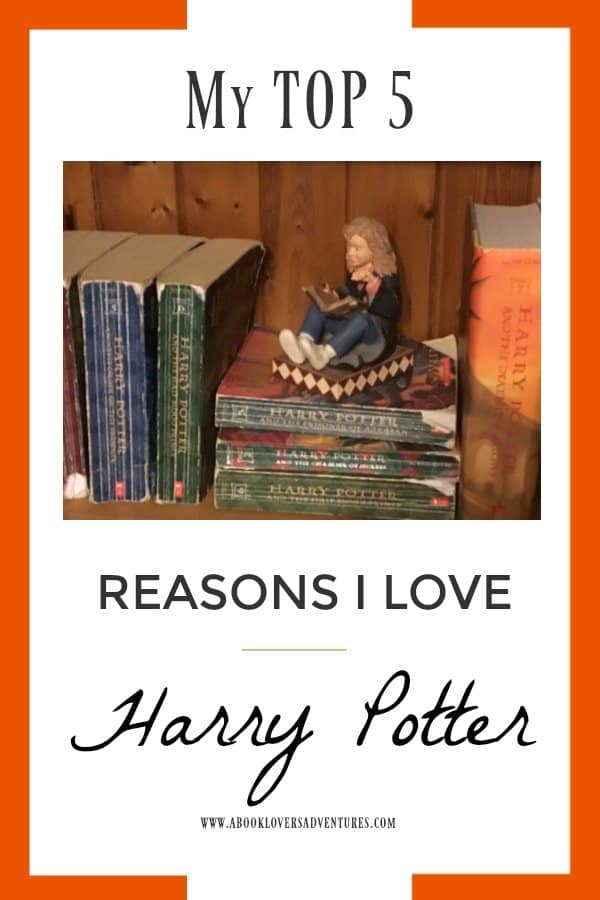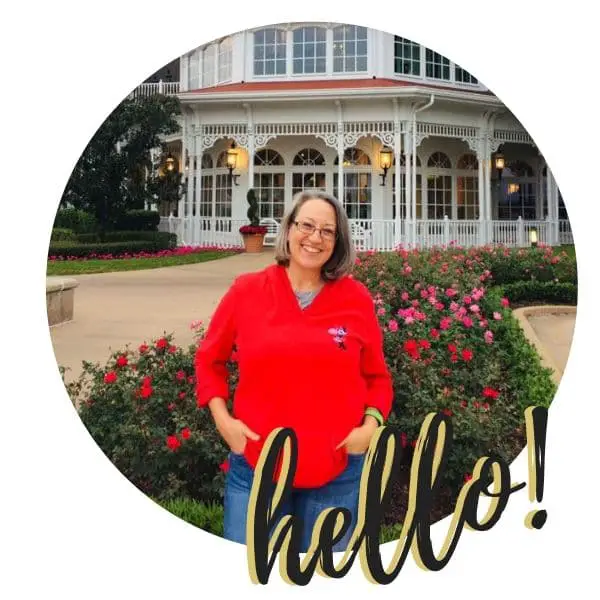 Becki is the author and founder of A Book Lover's Adventures. She has a degree in elementary education, has worked and volunteered in libraries for years, and spent several years in the travel industry. All of this has led to a love of books and travel. Becki loves to share her love by finding literary escapes to share!