5 Books for Teen Boys They Absolutely Want to Read
I asked my son to recommend some great books for Teen Boys and thought you might enjoy seeing his choices.  My son is 13, an avid reader, a math & science geek, and a Harry Potter nerd like the rest of our family!  Books are a big part of our lives.  It was hard for him to narrow it down to five books, but he did.
So, here's his list of five books for Teen Boys that he recommends!

5 Books for Tween or Teen Boys!
1.  Lost Hero Series
The Lost Hero series by Rick Riordan
Summary
Jason has a problem. He doesn't remember anything before waking up on a school bus holding hands with a girl. Apparently, she's his girlfriend Piper, his best friend is a kid named Leo, and they're all students in the Wilderness School, a boarding school for "bad kids." What he did to end up here, Jason has no idea-except that everything seems very wrong.
Piper has a secret. Her father has been missing for three days, and her vivid nightmares reveal that he's in terrible danger. Now her boyfriend doesn't recognize her, and when a freak storm and strange creatures attack during a school field trip, she, Jason, and Leo are whisked away to someplace called Camp Half-Blood. What is going on?
Leo has a way with tools. His new cabin at Camp Half-Blood is filled with them. Seriously, the place beats Wilderness School hands down, with its weapons training, monsters, and fine-looking girls. What's troubling is the curse everyone keeps talking about, and that a camper's gone missing. Weirdest of all, his bunkmates insist they are all-including Leo-related to a god.
Why He Recommends This Story
I was a good story.  If you've read the Percy Jackson series, you will know some of the characters, which he enjoyed.  But, there are some new characters to keep it from being the same as Percy Jackson.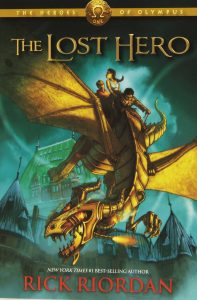 2.  The Giver
Summary
The Giver, the 1994 Newbery Medal winner, has become one of the most influential novels of our time. The haunting story centers on twelve-year-old Jonas, who lives in a seemingly ideal, if colorless, a world of conformity and contentment. Not until he is given his life assignment as the Receiver of Memory does he begin to understand the dark, complex secrets behind his fragile community.
Why He Recommends This Book
Not your typical recommended book for teen boys! This is the first of a four book series.  It's set in a dystopian society, and also is a really interesting story.  It has since been made into a movie, but of course, the book is better!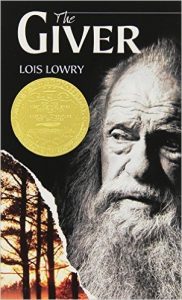 3.  The Boy Who Couldn't Die
The Boy Who Couldn't Die by William Sleator
Summary
Sixteen-year-old Ken lost his best friend in a plane crash and now he wants to be invulnerable – to accident, attack and death. He finds a psychic who claims she can make him immortal for 50 USD – if he will give up his soul. He agrees, but then realizes that the psychic may be exacting a more sinister payment.
Why He Recommends This Book
I had never heard of this book, but my son really enjoyed it.  He said he liked the adventure in the story, and what the main character goes through to try to get his humanity back was really different and interesting.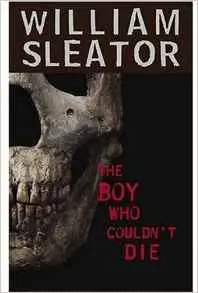 4.  Cryptid Hunters Series
Cryptid Hunters by Roland Smith
Summary
After their parents are lost in an accident, thirteen-year-old twins Grace and Marty are whisked away to live with their Uncle Wolfe.  But, he's an uncle that they didn't even know they had!  And, their intimidating Uncle Wolfe is an anthropologist who has dedicated his life to finding cryptids, mysterious creatures believed to be long extinct.
Why He Recommends This Book
A really fun and exciting series.  This is a great book for teen boys (or girls, for that matter). My son read this book in a book club at school and was fortunate enough to be able to meet Roland Smith.  That really sealed the deal and this is one of his favorite series!  Since then, he has read almost everything Roland Smith has written.  He recommends them all!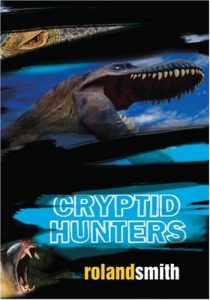 5.  Dark Lord series
Summary
The Dark Lord is confounded when he awakens in the middle of a small town on a planet he's never seen before. What is this strange place, why do they keep calling him Dirk Lloyd, and why is he powerless against these earthlings who insist on finding his parents? But, could it be that Dirk Lloyd is really a human incarnation of the Dark Lord who, after a cataclysmic final battle with his arch nemesis, was hurled into the Pit of Uttermost Despair, aka Earth? Or is he just a lost and confused boy? The Dark Lord must regain his rightful place in the universe before his powers of domination and destruction are lost forever, and help comes from a most unlikely source . . . a human friend.
Readers will delight in this wickedly humorous tale as the Dark Lord-the Incarnation of Evil, The World Burner-finds that even he might have a good side.
Why He Recommends This Book
As you can see, my son really enjoys series!  This was a fun and funny series that he really enjoyed!  Therefore, if your son (or daughter for that matter) is a fan of Diary of a Wimpy Kid, they'd probably really enjoy this one!  My son said it had good plot development and was just really funny!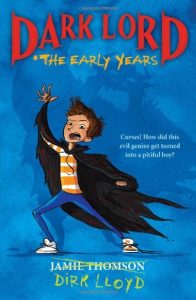 Hopefully, this list of recommended books for teens boys will give you or your kids some ideas of what to read next!  And of course, we always recommend the Harry Potter series, if there's anyone left who hasn't read that 😉
What books would you and your teen boys recommend for my son?  Because he's always open to getting more ideas!  Share your thoughts in the comments below!
Sharing is Caring!  So, please share with your friends!

Other Articles You Might Enjoy
9 Awesome Gift Ideas Your Book Worm will Love!
5 Excellent Books Your Teen Girl Will Love
A Book Lover in Indianapolis ~ What you Need to Know
What I'm Reading . . . March 2018 (Book Reviews & Recommendations)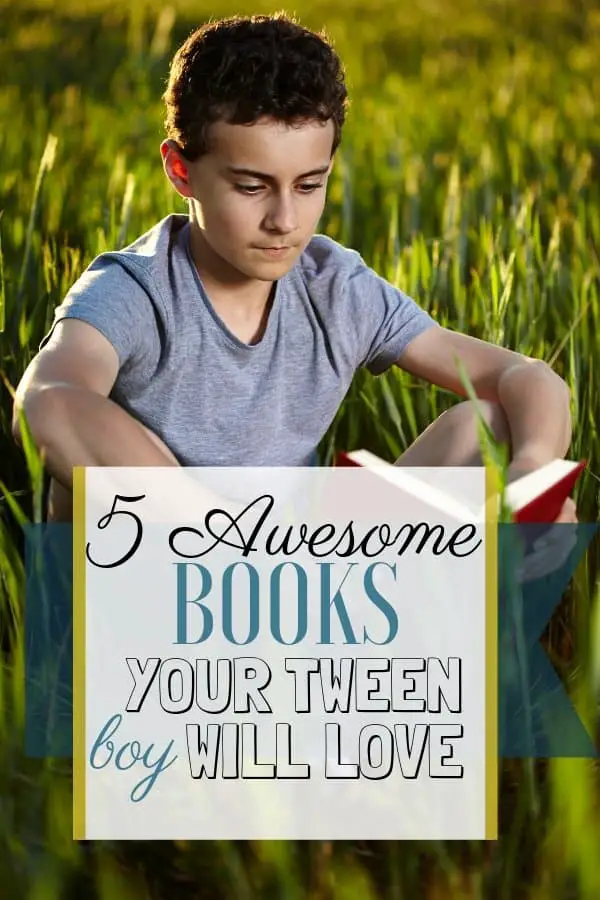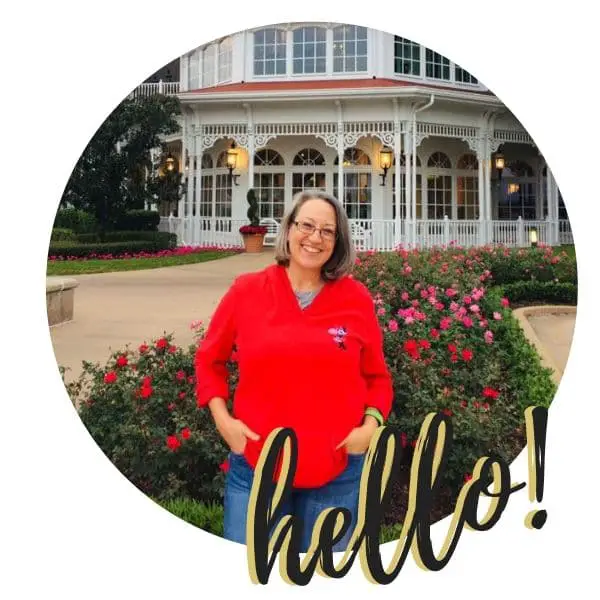 Becki is the author and founder of A Book Lover's Adventures. She has a degree in elementary education, has worked and volunteered in libraries for years, and spent several years in the travel industry. All of this has led to a love of books and travel. Becki loves to share her love by finding literary escapes to share!