Reading Nook Ideas ~ Creating a Beautiful Reading Spot
Every home needs a reading spot!!  Is your home a book lovers' home?  For as long as I can remember, I've always had books around.  Almost every room in our house has a bookcase or at least stacks of books.  I could probably stand to declutter some of them, but that's for another post.  Today I'm of a mind that every home should have a space to read, so here's my reading nook ideas for creating your own cozy space!
Currently, I have a little corner in my living room that I suppose would be considered my "reading nook."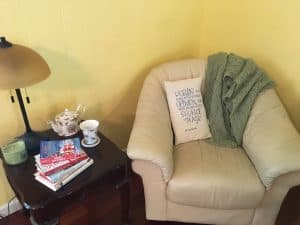 But, I received a challenge last week to design my own Reading Nook, so it seemed like the perfect opportunity to explore reading nook ideas to create a cozier space!
*I have included Affiliate Links in this post for your convenience.  If you choose to make a purchase through these links, I will be minimally compensated.  However, your price will in NO WAY be affected by this link!  Click here to read my full Disclosure Policy. *
Reading Nook Ideas ~ Creating my Own
For a couple of years now, I've saved a lot of Reading Nook ideas over on Pinterest.  The funny thing though is that I've never really considered making one?!  I realized the other day that I've got this fabulous, but seriously under used, corner of my living room that I think needs a real Reading Nook!  Challenge accepted!
I went over to my Pinterest page and had a great time scrolling through all the fabulous Reading Nook ideas I've saved over the past year or so and found this  one that I think would look great in my under used corner.  What do you think?  Doesn't this look like a great space to settle in with a book?!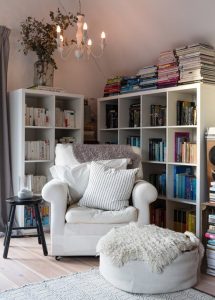 Finding My Pieces for My Reading Nook
After finding my inspiration, I went to work locating the pieces I thought would fit well in our house and budget!  This was definitely the fun part!
The Chair
It seems to me the center piece of any good reading nook (besides the books) would be the chair.  This over-sized wing back chair looks like it was made to curl up in with a book!  I like the neutral color.  It would work well with our current colors!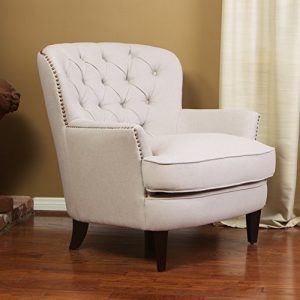 Bookcases
Every Reading Nook needs a place to store books.  I love the clean white look of this bookcase.  But, I also like that it has shelves off-centered.  Asymmetrical designs always seem to appeal to me!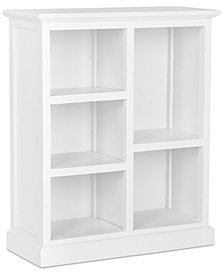 Ottoman
I love being able to put my feet up while reading.  This lovely ottoman from Dorel is perfect for my little Reading Nook!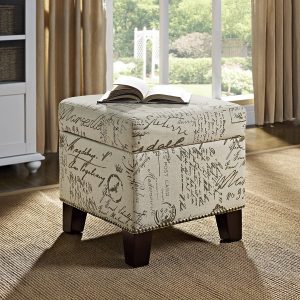 The Lighting
Good lighting is key when considering your reading nook ideas!  I love the whimsy of this lamp, but it also seems like it would have enough light to create a cozy space and still give off good light for reading.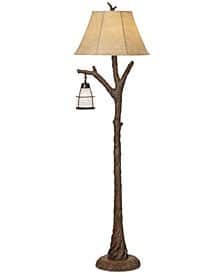 Side Table
Every Reading Nook needs a side table to hold your cup of coffee or tea.  This table is just made for a perfect Reading Nook!  I love how unique it is, but also the size.  It wouldn't take over the space, but be a beautiful and practical accent piece!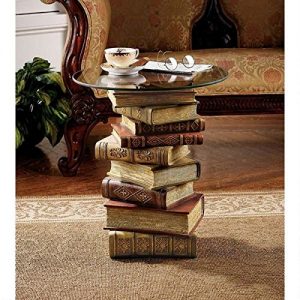 Make Your Own Reading Nook
So, are you inspired to make your own Reading Nook?  I hope so!  I do think that every home needs a reading spot.  Whether it's a whole library room, or just a corner of the living room like we have.  Have books and space available to read are part of what show our kids that reading is important throughout our lives!
I think there are a few elements that are important for any Reading Nook:
A comfy chair ~ this is a must for any reading space!  Find a chair that invites you to curl up and stay a while.
Side table ~ this certainly doesn't need to be fancy.  But it is nice to have somewhere close to set your book and cup of coffee.
Blanket ~ maybe it's just me, but reading and curling up with a cozy blanket go hand-in-hand.  The one we currently use is just one that I knit.  So, it doesn't need to be anything fancy!
Lighting ~ it's important to have good lighting where you read!
Books ~ hopefully you have these already!  If you're in need of inspiration, I've got a list of summer beach reads you might be interested in.  You can check it out here.
Happy Reading!
Do you currently have a dedicated reading space or a Reading Nook?  Snap a pic and send it over.  I always love seeing the spaces that inspire reading!
Shopping Resources: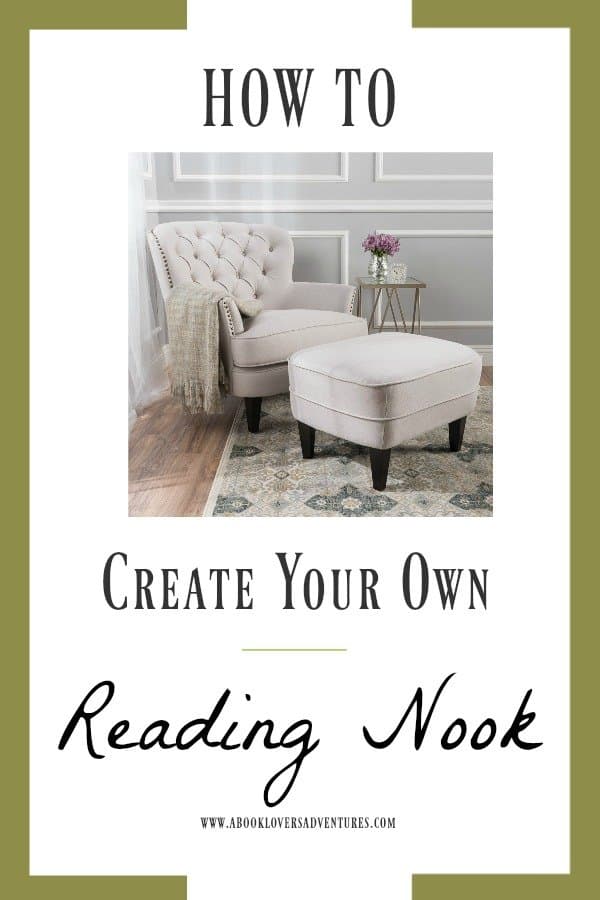 Other Articles You Might Enjoy
Book Review – We were on a break by Lindsey Kelk
Rereading Favorite Books ~ Comfort or a Waste of Time?
How To DIY Harry Potter Altered Art Craft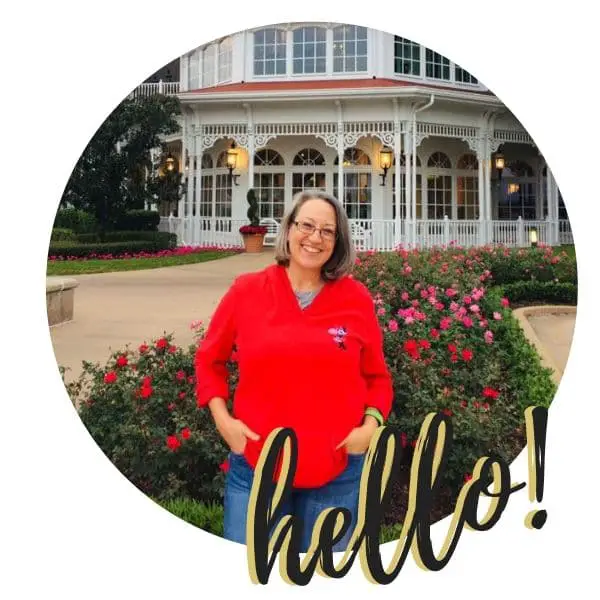 Becki is the author and founder of A Book Lover's Adventures. She has a degree in elementary education, has worked and volunteered in libraries for years, and spent several years in the travel industry. All of this has led to a love of books and travel. Becki loves to share her love by finding literary escapes to share!