5 Benefits of Adult Coloring and Why You'll Love It
"I was so mad at him, and coloring "F*&K This Sh!t" with all its pretty flowers and such just made me feel so much better." I was sitting on the back porch with a girlfriend, drinking wine and we started talking about the benefits of adult coloring books.
We are both in the midst of rough stages in this journey called life, and talking about how we deal with the stress of it all. We talked about food, wine, yoga, and the conversation came around to adult coloring books.
I have a couple of adult coloring books with quotes or positive sayings that are fun to color, but my friend had a coloring book filled with curse words. And, she loved it! Here are some of my favorite coloring books!

Benefits of Adult Coloring Books
Are you on the adult coloring bandwagon yet? If not, let me share with you just some of the benefits of adult coloring you could experience!
Relaxing
There have been several studies that show that adult coloring puts you in somewhat of a meditative state while coloring. According to Scott M. Bea, Psy.D. "Adult coloring requires modest attention focused outside of self-awareness. It is a simple activity that takes us outside ourselves. In the same way, cutting the lawn, knitting, or taking a Sunday drive can all be relaxing."(1)
Stress Relief
There have been studies that show that stress levels are reduced while coloring, especially intricate patterns like mandalas.  It is soothing and calming to coloring in those baby animals or positive sayings (or maybe curse words). "Coloring is not going to help somebody that has been traumatized," art therapist, Mucklow says. "But it's great for people who want to come home from a stressful day at work and unwind." (2)
Creative
I don't know about you, but I find that when I'm in "adulting" mode, there isn't much in my life that's very creative. Adult coloring brings that creativity to our adult lives without any expectation of talent or skill.
Because the design is already established, all you have to do is choose a few colors and try to stay in the lines. That's it! And, it will look good when you're done. That's pretty awesome.
Easily Accessible
As I mentioned above, one of the big benefits of adult coloring is that there are no special skills required. The only "tools" needed are some coloring pencils or pens (or crayons) and a printed copy of a coloring page. That's it!
You can buy coloring pages on Etsy, or coloring books on Amazon or at your favorite bookstore, but you can also find a bevy of free options on Pinterest! So, it's a very low-cost option for both entertainment and mental health.
Portable
Because there are so few items needed, adult coloring is an easy hobby to take with you on-the-go. You can pull it out in the parent line while waiting for your kids to get out of school, in the doctor's waiting room, or while on an airplane heading out of town. If you have a coloring book (or even a few pages printed off) and a box of color pencils or pens, you are good to go!
Different types of Coloring Books
There are probably thousands of different coloring books out there for adults these days. Here are a few broad categories that I've noticed:
Animals & Nature
You will find a lot of coloring books that fall into this category. And, for good reason – they are very popular! People enjoy coloring a baby duck or a gorgeous elephant! Here are a few books that fall into this category.
Positive Sayings or Quotes
A second category that I've noticed that is very popular amongst the adult coloring fans are the positive saying, quotes, or bible verses
. These quotes or sayings are accompanied by intricate frames or designs that are pleasing to color. Here are a few examples of these type of coloring books.
Humorous & Inappropriate
The third broad category I've found in adult coloring books are the humorous and irreverent ones. These include books with cuss words or inappropriate images. It seems one of the benefits of these adult coloring pages is that you can calm down while expressing yourself!  Here are a few of those books.
As you can see, there is something for everyone! Which book or at least category do you gravitate to? I tend to enjoy the Quotes for my coloring!
Pens & Pencils to color with
The beauty of and one of the big benefits of adult coloring is that you don't need any fancy tools or equipment! Just some colored pencils, crayons or pens along with your coloring pages are you're ready to roll – or color.
Here are a few different options of pens and pencils to get you started:


Get Started Now
As you can see, there are multiple benefits to adult coloring. From the ease of finding the tools to relaxation and stress relief. If you haven't tried adult coloring, it might be worth checking it out! You've got nothing to lose, except may some of your stress 🙂
As a hobby, it has exploded in the last few years which means there are a LOT of options to choose from! Being a book person, I enjoy coloring pages with book quotes on them. If you would like a free page from my Romantic Quotes to Color book, you can get one here.
Other Articles You Might Enjoy
Books Made into Movies 2019 ~ Books You'll Want to See!
3 Paranormal Romance Books You'll Want to Read & Meet the Author
10 Literary Gifts your favorite Bookworms will Love!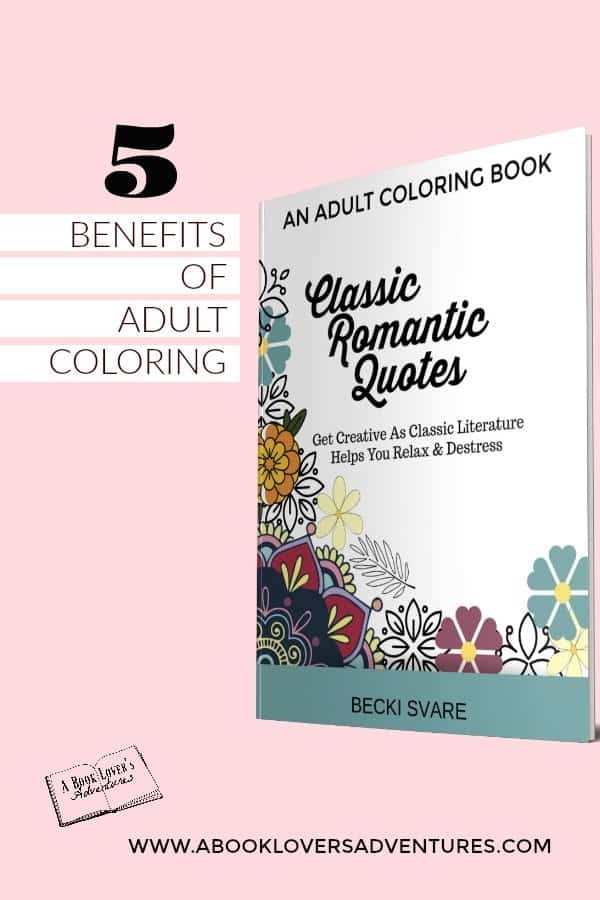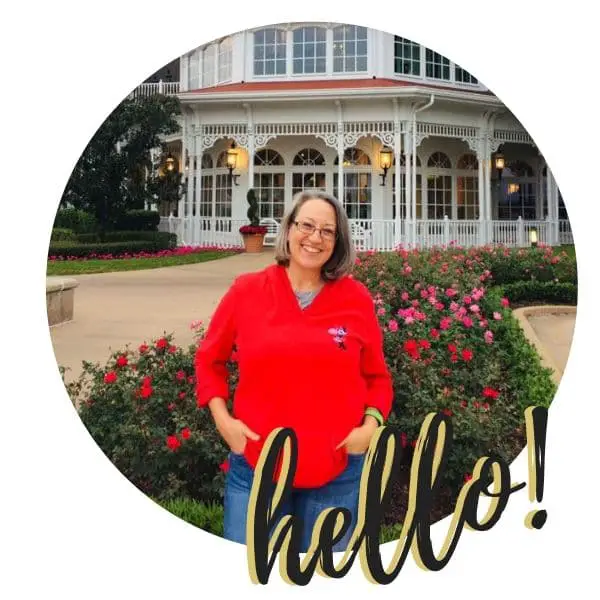 Becki is the author and founder of A Book Lover's Adventures. She has a degree in elementary education, has worked and volunteered in libraries for years, and spent several years in the travel industry. All of this has led to a love of books and travel. Becki loves to share her love by finding literary escapes to share!