Book Review – The 13th Gift by Joanne Huist Smith
For the next several days I will be hosting a 12 Days of Christmas books! Each day I will review a different Christmas book that I think you might enjoy this holiday season. First up is my book review for The 13th Gift by Joanne Huist Smith.
The First Day of Christmas Books
Author: Joanne Huist Smith
Summary
After the unexpected death of her husband, Joanne Huist Smith had no idea how she would keep herself together and be strong for her three children–especially with the holiday season approaching.
But 12 days before Christmas, presents begin appearing on her doorstep with notes from their "True Friends." As the Smiths came together to solve the mystery of who the gifts were from, they began to thaw out from their grief and come together again as a family.
This true story about the power of random acts of kindness will warm the heart, a beautiful reminder of the miracles of Christmas and the gift of family during the holiday season.
My Thoughts
If you are a fan of Richard Paul Evans or Greg Kinkaid, you will probably love this story!
When I picked up The 13th Gift to read, I didn't realize it was a true story.
When the summary starts out with a family spiraling deep in grief right before Christmas, I really wasn't sure I wanted to read it. But, I can tell you, I am so glad I did! This was such a raw and real story, it just warmed my heart.
Grief, especially new grief, is so incredibly hard and you feel that from the author. Her children need her, but she can't even take care of herself, much less them. She escapes to her job so she doesn't have to think about any of it.
But then the gifts start arriving. It starts with a simple, over wet poinsettia. The note attached said:
On the first day of Christmas

your true friends give to you,

one Poinsettia for all of you.
The gifts weren't anything special particularly. But, they were magical in the sense that they started conversations and brought the family together. The mystery of who sent the gifts, why the gifts were being sent, and what would come next, these things kept the family moving forward. They learned how to face their grief together as a unit instead of individually. And, they learned how to make it through their first Christmas while missing someone they love!
I absolutely loved this book! I highly recommend The 13th Gift to get you in the Christmas mood whether you are grieving someone or not. Selfless acts of kindness rarely go unnoticed and unappreciated.
About the Author
From the back of the book:
Joanne Huist Smith is a native of Dayton, OH. She earned a bachelor's degree in English at Wright State University and worked as a reporter for the Dayton Daily News. She is the mother of three and grandmother of two.
The Complete 12 Days of Christmas Books
If you'd like to see what's coming up for the rest of the days. Or maybe you just need to catch up on what you've missed, you can check out the complete list of the 12 Days of Christmas here.
Other Articles You Might Enjoy
No Christmas Gifts?! Giving Experiences Instead of Gifts!
How to see Disney World Christmas Decorations (on a Budget)
10 Delightful Christmas books that will make you Holiday Ready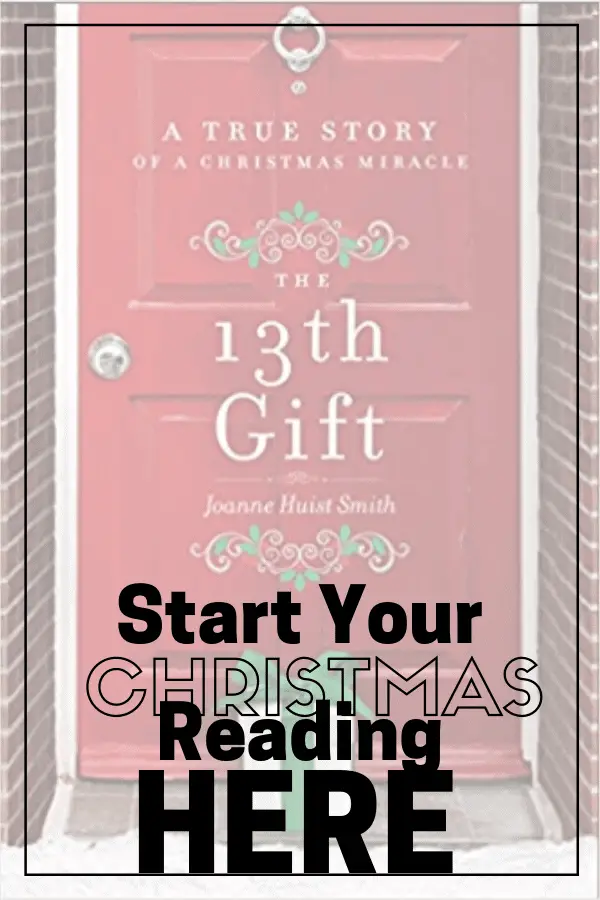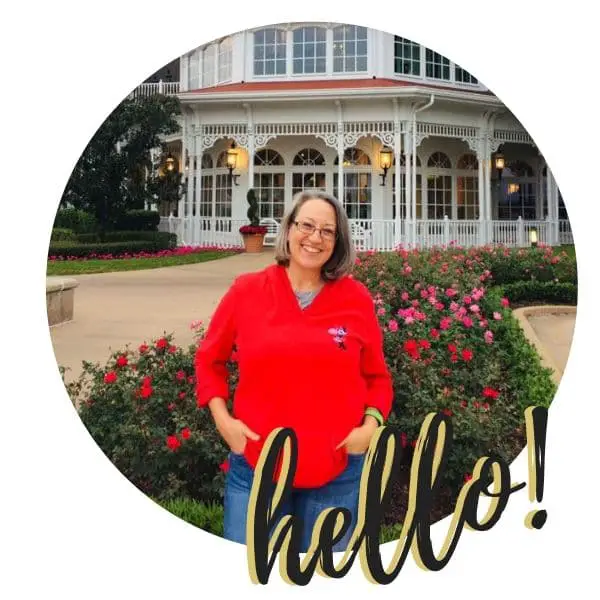 Becki is the author and founder of A Book Lover's Adventures. She has a degree in elementary education, has worked and volunteered in libraries for years, and spent several years in the travel industry. All of this has led to a love of books and travel. Becki loves to share her love by finding literary escapes to share!