17 Awesome books set in Canada | You Need to Read Now
Have you ever visited our neighbors to the north? Canada is such a beautiful, diverse country! From hopping metros to the wilds of the Canadian Rockies to fishing villages and everything in between. If visiting Canada is on your Bucket List but not in the cards right now, then this list of books set in Canada is perfect for you!
Whether you want to experience survival in the Canadian Rockies or a contemporary romance in Toronto, you are sure to find the perfect book for your Canadian escape (through the pages of a book).
Books set in Canada
I want to share some of my favorite books set in Canada!
Author: LM Montgomery
Genre: Children's classic
Beloved children's books set in Canada. This story introduced us to Prince Edward Island, Anne of Green Gables is a classic worth your time!
L. M. Montgomery's novel Anne of Green Gables recounts the adventures of Anne Shirley, an 11-year-old orphan mistakenly sent to a pair of siblings who intended to adopt a boy to help work on their farm in Prince Edward Island. Yet Anne's quirky personality and good-natured spirit cause the siblings to grow to love her anyway, and soon the entire town falls for the precocious little girl with bright red hair.
Anne is described as bright and quick, eager to please, talkative, and extremely imaginative. She has a pale face with freckles and usually braids her red hair.
As a child of imagination, Anne takes much joy in life and adapts quickly, thriving in the close-knit farming village. Her talkativeness initially drives the prim, duty-driven Marilla to distraction, although Matthew falls for her charm immediately. Anne says that they are "kindred spirits."
Author: Annie Proulx
Genre: Literary Fiction
One of the more popular books set in Canada is from Annie Proulx. Quoyle, a third-rate newspaper hack, is wrenched violently out of his workaday life when his two-timing wife meets her just desserts. An aunt convinces Quoyle and his two emotionally disturbed daughters to return with her to the starkly beautiful coastal landscape of their ancestral home in Newfoundland.
Here, on desolate Quoyle's Point, in a house empty except for a few mementos of the family's unsavory past, the battered members of three generations try to cobble up new lives.
Author: Jim DeFede
Genre: 9/11
This is probably my favorite of all the books set in Canada! It is non-fiction and about Sept.11, 2001. Not a time in history that particularly elicits warm feelings and stories. But, this book does just that!
When 38 jetliners bound for the United States were forced to land at Gander International Airport in Canada by the closing of U.S. airspace on September 11, the population of this small town on Newfoundland Island swelled from 10,300 to nearly 17,000. The citizens of Gander met the stranded passengers with an overwhelming display of friendship and goodwill.
As the passengers stepped from the airplanes, exhausted, hungry and distraught after being held on board for nearly 24 hours while security checked all of the baggage, they were greeted with a feast prepared by the townspeople. Their stay in Gander lasted four days, and over the course of those four days, many of the passengers developed friendships with Gander residents that they expect to last a lifetime.
As a show of thanks, scholarship funds for the children of Gander have been formed and donations have been made to provide new computers for the schools.
You can read my review of this book here <BOOK REVIEW>
Author: Marina Endicott
Genre: Contemporary Fiction/Family Fiction
One of the really interesting novels set in Canada is Good to a Fault. Clara Purdy is at a crossroads. At forty-three, she is divorced, living in her late parents' house, and nearing her twentieth year as a claims adjuster at a local insurance firm. Driving to the bank during her lunch hour, she crashes into a sharp left turn, taking the Gage family in the other car with her.
When bruises on the mother, Lorraine, prove to be late-stage cancer, Clara decides to do the right thing. She moves Lorraine's three children and their terrible grandmother into her own house and then has to cope with the consequences of practical goodness: exhaustion, fury, hilarity, and unexpected love.
Author: LM Montgomery
Genre: YA fiction
This is the second on our list of books set in Canada from author L.M. Montgomery. Behind Anne of Green Gables, this is her next most popular.
All her life, Valancy Stirling lived on a quiet little street in an ugly little house and never dared to contradict her domineering mother and her unforgiving aunt. Then she gets a letter―and decides that very day things need to change.
For the first time in her life, she does exactly what she wants to and says exactly what she feels. At first, her family thinks she's gone around the bend. But soon Valancy discovers more surprises and adventures than she ever thought possible. She also finds her one true love and the real-life version of the Blue Castle that she was sure only existed in her dreams…
Author: Margaret Atwood
Genre: Biographical/Humor
Margaret Atwood is, without a doubt, one of the most popular authors to come out of Canada! And Edible Woman is one of the more interesting books set in Canada, for sure!
Marian has a problem. A willing member of the consumer society in which she lives, she suddenly finds herself identifying with the things being consumed. She can cope with her tidy-minded fiancé, Peter, who likes shooting rabbits. She can cope with her job in market research and the antics of her roommate. She can even cope with Duncan, a graduate student who seems to prefer laundromats to women.
But not being able to eat is a different matter. Steak was the first to go. Then lamb, pork, and the rest. Next came her incapacity to face an egg. Vegetables were the final straw. But Marian has her reasons, and what happens next provides an unusual solution.
Books set in Toronto/Ontario
In case you're looking for novels set in Toronto (or maybe Ontario), here are a few for you to check out!
Author: Margaret Atwood
Genre: Contemporary Fiction
Margaret Atwood is probably one of the most well-known authors in Canada. Her novel The Handmaid's Tale  (and its sequel, The Testaments) has really made her known globally!
The Blind Assassin begins with the mysterious death—a possible suicide—of a young woman named Laura Chase in 1945. Decades later, Laura's sister Iris recounts her memories of their childhood, and of the dramatic deaths that have punctuated their wealthy, eccentric family's history.
Intertwined with Iris's account are chapters from the scandalous novel that made Laura famous, in which two illicit lovers amuse each other by spinning a tale of a blind killer on a distant planet. These richly layered stories-within-stories gradually illuminate the secrets that have long haunted the Chase family, coming together in a brilliant and astonishing final twist.
Author: Susan Anne Mason
Genre: Historical Christian Romance
Thus far, we have had any romance on our list of books set in Canada. And this one, The Brightest of Dreams, is set in Toronto.
Quinten Aspinall is determined to fulfill a promise he made to his deceased father to keep his family together. To do so, he must travel to Canada to find his younger siblings, who were sent there as indentured workers while Quinn was away at war.
He is also solicited by his employer to look for the man's niece who ran off with a Canadian soldier. If Quinn can bring Julia back, he will receive his own tenant farm, enabling him to provide a home for his ailing mother and siblings.
Julia Holloway's decision to come to Toronto has been met with disaster. When her uncle's employee rescues her from a bad situation, she fears she can never repay Quinn's kindness. So when he asks her to help find his sister, she agrees. Soon after, however, Julia receives some devastating news that changes everything.
Torn between reuniting his family and protecting Julia, will Quinn have to sacrifice his chance at happiness to finally keep his promise?
Author: Alice Munro
Genre: Short Stories
Del Jordan lives out at the end of the Flats Road on her father's fox farm, where her most frequent companions are an eccentric bachelor family friend and her rough younger brother. When she begins spending more time in town, she is surrounded by women-her mother, an agnostic, opinionated woman who sells encyclopedias to local farmers; her mother's boarder, the lusty Fern Dogherty; and her best friend, Naomi, with whom she shares the frustrations and unbridled glee of adolescence.
Through these unwitting mentors and in her own encounters with sex, birth, and death, Del explores the dark and bright sides of womanhood. All along she remains a wise, witty observer and recorder of truths in small-town life. The result is a powerful, moving, and humorous demonstration of Alice Munro's unparalleled awareness of the lives of girls and women.
Books set in Montreal/Quebec
Perhaps in your mind wanderings, you've decided you want to check out the beautiful city of Montreal with its French flair. Check out these novels set in Montreal!
Author: Gabrielle Roy
Genre: Canadian Fiction
This book set in Canada, shows the underbelly of Montreal. Imbued with Roy's unique brand of compassion and compelling understanding, this moving story focuses on a family in the Saint-Henri slums of Montreal, its struggles to overcome poverty and ignorance, and its search for love.
An affecting story of familial tenderness, sacrifice, and survival during the Second World War, The Tin Flute won both the Governor General's Award and the Prix Fémina of France. The novel was made into a critically acclaimed motion picture in 1983.
Author: Louise Penny
Genre: Crime series
This is the first of the best-selling mystery series books set in Montreal. Come meet Inspector Gamache!
Chief Inspector Armand Gamache of the Surêté du Québec and his team of investigators are called to the scene of a suspicious death in a rural village south of Montreal.
Jane Neal, a local fixture in the tiny hamlet of Three Pines, just north of the U.S. border, has been found dead in the woods. The locals are certain it's a tragic hunting accident and nothing more, but Gamache smells something foul in these remote woods and is soon certain that Jane Neal died at the hands of someone much more sinister than a careless bowhunter.
Books set in the Canadian Rockies
If adventure is more your style of vacationing and reading, then you'll want to check out these books set in the Canadian Rockies!
Author: Gary Paulsen
Genre: Middle Grade/Survival
My son read this book in fifth grade and loved it! If you have a child who enjoys the more action/adventure books, then they will love this one! There are a few kids' books set in Canada on this list, but this one is a favorite!
Thirteen-year-old Brian Robeson, haunted by his secret knowledge of his mother's infidelity, is traveling by single-engine plane to visit his father for the first time since the divorce. When the pilot has a heart attack, Brian must crash land the plane by himself. He finds himself alone in the Canadian wilderness with nothing but his clothing, a tattered windbreaker, and the hatchet his mother had given him as a present.
At first consumed by despair and self-pity, Brian slowly learns survival skills—how to make a shelter for himself, how to hunt and fish and forage for food, how to make a fire—and even finds the courage to start over from scratch when a tornado ravages his campsite. When Brian is finally rescued after fifty-four days in the wild, he emerges from his ordeal with new patience and maturity, and a greater understanding of himself and his parents.
Author: Jack London
Genre: Literary Classic
Jack London's classics, White Fang and Call of the Wild have been the epitome of books set in the Canadian wilds. If you haven't read any of the classic books set in Canada, these are a great place to start!
White Fang takes place in Yukon Territory, Canada, during the 1890s Klondike Gold Rush and details White Fang's, a wild wolfdog, journey to domestication.  Much of the story is written from the viewpoint of the wolfdog character, enabling London to explore how animals view their world and how they view humans.
White Fang examines the violent world of wild animals and the equally violent world of humans. The book also explores complex themes including morality and redemption.
Author: Jack London
Genre: Literary Classic
The Call of the Wild is a novel by Jack London published in 1903. The story is set in the Yukon during the 1890s Klondike Gold Rush—a period when strong sled dogs were in high demand. The novel's central character is a dog named Buck, a domesticated dog living at a ranch in the Santa Clara Valley of California as the story opens.
Stolen from his home and sold into the brutal existence of an Alaskan sled dog, he reverts to atavistic traits. Buck is forced to adjust to, and survive cruel treatment and fight to dominate other dogs in a harsh climate. Eventually, he sheds the veneer of civilization, relying on primordial instincts and lessons he learns, to emerge as a leader in the wild.
Author: Benedict and Nancy Freedman
Genre: Romance
Another book set in the Canadian Rockies, this one a sweet romance. Recently arrived in Calgary, Alberta after a long, hard journey from Boston, sixteen-year-old Katherine Mary O'Fallon never imagined that she could lose her heart so easily—or so completely.
Standing over six feet tall, with "eyes so blue you could swim in them," Mike Flannigan is a well-respected sergeant in the Canadian Mounted Police—and a man of great courage, kindness, and humor.
Together, he and his beloved Kathy manage to live a good, honest life in this harsh, unforgiving land—and find strength in a love as beautiful and compelling as the wilderness around them…
Author: Farley Mowat
Genre: Memoir
In 1948, Farley Mowat landed in the far north of Manitoba, Canada, a young biologist sent to investigate the region's dwindling population of caribou. Many people thought that the caribous' conspicuous decline had been caused by the tundra's most notorious predator: the wolf.
Alone among the howling canine packs, Mowat expected to find the bloodthirsty beasts of popular conception. Instead, over the course of a summer spent observing the powerful animals, Mowat discovered an animal species with a remarkable capacity for loyalty, virtue, and playfulness.
Author: Peter Heller
Genre: Adventure/Suspense
The last of our books set in Canada is a tale of adventure and friendship. Wynn and Jack have been best friends since freshman orientation, bonded by their shared love of mountains, books, and fishing.
Wynn is a gentle giant, a Vermont kid never happier than when his feet are in the water. Jack is more rugged, raised on a ranch in Colorado where sleeping under the stars and cooking on a fire came as naturally to him as breathing.
When they decide to canoe the Maskwa River in northern Canada, they anticipate long days of leisurely paddling and picking blueberries, and nights of stargazing and reading paperback Westerns.
But a wildfire making its way across the forest adds unexpected urgency to the journey. When they hear a man and woman arguing on the fog-shrouded riverbank and decide to warn them about the fire, their search for the pair turns up nothing and no one. But, the next day a man appears on the river, paddling alone. Is this the man they heard? And, if he is, where is the woman?
Novels Set in Canada
If it is your desire to visit Canada, but time and/or money don't permit, this list of books set in Canada might be your next best thing!
Whether you want to explore the wilds of the Canadian Rockies with Hatchet or The River, or maybe a solve a mystery with Inspector Gamache in Montreal or maybe enjoy a sweet romance with The Blue Castle. With all these different books set in Canada, there is bound to be one (or hopefully many) that you fall in love with!
Other Articles You Might Enjoy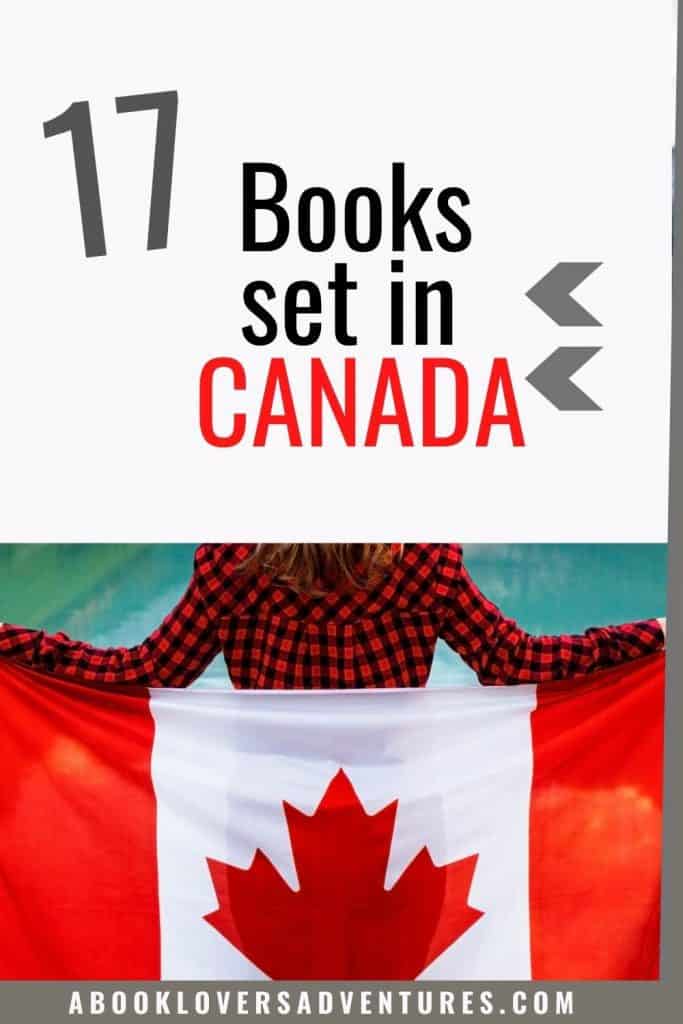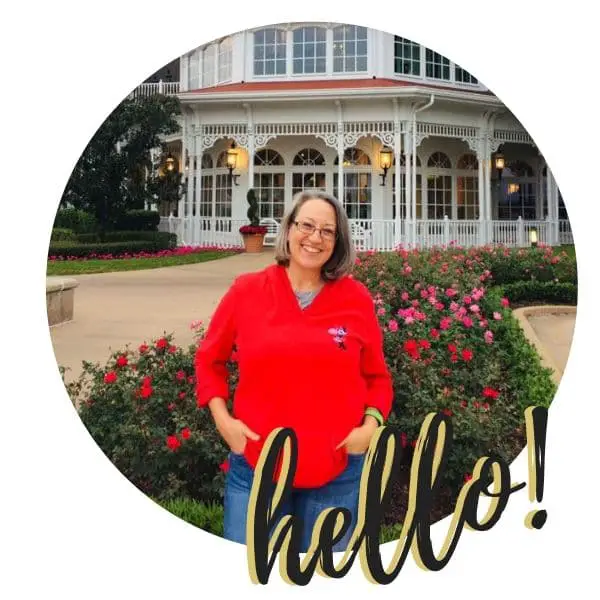 Becki is the author and founder of A Book Lover's Adventures. She has a degree in elementary education, has worked and volunteered in libraries for years, and spent several years in the travel industry. All of this has led to a love of books and travel. Becki loves to share her love by finding literary escapes to share!