3 Sensational Paranormal Romance Books You'll Want to Read
While attending Romance, Wine, and Chocolate a couple of months ago, I had the pleasure of meeting author Judy McDonough. Other authors I met that night include Kerry Evelyn and Pris Oliveras.  Prior to meeting Judy, I had never heard about Paranormal Romance books before. Of course, I've heard of (and even read) books that would be considered paranormal romance books but didn't realize it was a genre.

What is a Paranormal Romance book?
Before we go too much further, let's answer the question: what is a paranormal romance book? Well, according to Wikipedia, "Paranormal romance is a subgenre of both romantic fiction and speculative fiction. Paranormal romance focuses on romantic love and includes elements beyond the range of scientific explanation, blending together themes from the speculative fiction genres of fantasy, science fiction, and horror." (1)
So basically, a paranormal romance book will include elements of regular fiction along with some supernatural elements. And, how that plays out is up to each author!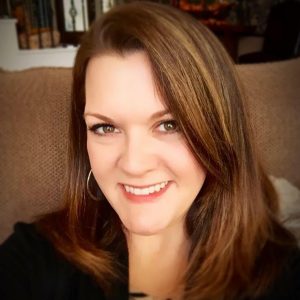 Inspiration to Write
One of the most popular series of paranormal romance books is, of course, the Twilight saga by Stephanie Meyer. And, it was this series that inspired Judy to become an author! She initially saw the first movie, then just knew she needed to read the books. But, because she had young children, she was concerned about finding the time to read them. Apparently, it wasn't an issue, lol. She plowed through all four books in four days!
But, by the end of the series, she knew she could do what Stephanie Meyer had done. To tell a story that just hooks you in. She's always been able to think of different storylines while reading a book or watching a show. What would happen if…
Here are a few interesting facts for you about Judy
Judy is Team Edward!
As a 17-year-old, Judy wanted to be a movie star. She got a fortune cookie that said, "Your name will be famous in the future."
Her husband proposed to her with a fortune cookie!
Judy's Paranormal Romance Books
The Bayou Secrets is Judy's paranormal romance books series. The series currently has 3 books in it, but rumor has it, another is in the works! The first in the series, Deadline, is all about Caroline. An Arkansas girl attending nursing school in Chicago who thinks she has her life together! She is engaged to the man of her dreams, has a great relationship with her mom. And she's about to get her nursing degree. Life is pretty awesome! But, fiance' Trevor insists that Caroline go down south to Louisiana for the summer, prior to their wedding, to get to know her estranged father.
While in Louisiana, Caroline meets charming and handsome Cade. He's making her question everything she thought she had a handle on. But, in the midst of this burgeoning relationship, an old mystery is brought to light. One that involves her father's family from a couple of generations ago. Caroline soon realizes that she must solve the mysteries from the past before she can move on with her future!
You can read my review of Deadline here!
Book One, Deadline, is FREE on Kindle ~ you can get it here!
Books Two and Three, Lifeline and Flatline, continue the mystery. I'm not going to share their storylines because I don't want to give any spoilers. But, suffice it to say, you'll get sucked in and need to read all three! So, use the link above to get your FREE copy and get started on the series!
Literary Travels with Judy
Twilight
The paranormal romance books that started it all for Judy was the Twilight series. Forks, Washington was a town on the verge of collapse before the Twilight series. Stephanie Meyer chose this town because it was the rainiest town in the contiguous United States, and I guess the rest is history! Every year, on the weekend closest to Bella's birthday (September 13th), the town celebrates all things Stephanie Meyer and Twilight with Forever Twilight in the Forks! You can find info and dates for next year here.
Judy made the pilgrimage to Forks and loved it!
Bayou Secrets
The Bayou Secrets Saga is set in a small town in Louisiana. The story goes that Judy wanted the name of an actual town in the Louisiana Bayou. After scouring a map, she landed on Golden Meadow, Louisiana. She didn't know anything about the town when she started writing the series, but she liked the name of the town.
But, after writing the series, she decided to go visit the town that was her inspiration for her paranormal romance books. The town in real-life was smaller than she'd imagined in the book. But, the restaurant that is there is almost exactly as she imagined it in her books. So, if you head to Golden Meadow, LA, make sure you stop into Barrios restaurant and try their gumbo!
A Few More Fun Facts
Judy's #bucketlist is to meet Stephanie Meyer
Judy grew up reading her mom's Heather Graham romance novels. Years later, she met Heather Graham at ComicCon and they wound up becoming friends!
Met the CEO of Harlequin while singing karaoke!
Judy received fan mail from a young man who, after finding her books in his high school library and reading them, decided he wanted to be an author too!
In the end…
Like any other working from home mom, Judy struggles with managing her home, family, and work. Over time though she has realized that when the kids are home, she doesn't write! It's just not worth it when she knows she'll get interrupted throughout the day. So, when the kids are home from school ~ those are reading days! Seems like a great solution to me!!
And, to keep on track with her writing, Judy has a great critique group, The Pretty Little Writers, that she works with. They help keep her focused give her honest feedback that any author needs.
Keeping in Touch
Judy loves hearing from fans! So, head on over Facebook and join Judy's Bayou Krewe!

Best Paranormal Romance Book series
If you think you'd like to try some paranormal romance books, here are a few series that you might enjoy.
Mortal Instruments by Cassandra Clare
Vampire Academy by Richelle Mead
Night Huntress by Jeaniene Frost
Twilight saga by Stephanie Meyer
and of course, The Bayou Secrets Saga by Judy McDonough
Happy reading!
Other Articles You Might Enjoy
Contemporary Romance Books with a Latin Flair ~ Meet Priscilla Oliveras
Come with me to the Louisiana Bayou
Fantastic new Romantic series by Author Kerry Evelyn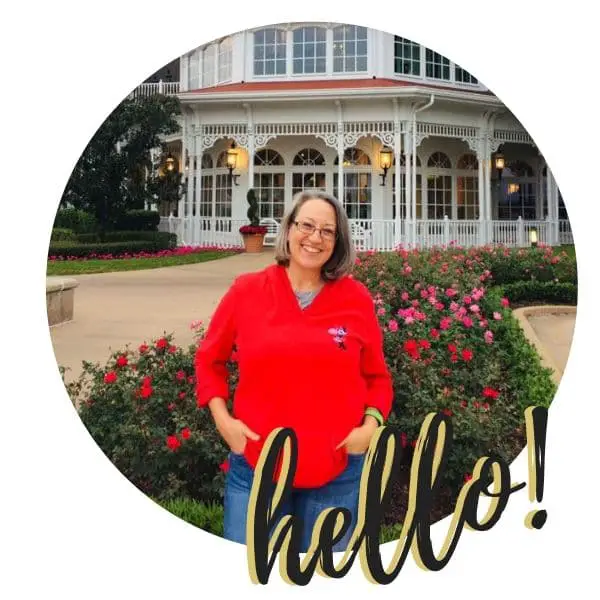 Becki is the author and founder of A Book Lover's Adventures. She has a degree in elementary education, has worked and volunteered in libraries for years, and spent several years in the travel industry. All of this has led to a love of books and travel. Becki loves to share her love by finding literary escapes to share!