Books Set in Iceland | Tempting Reads You'll Love
If you've ever dreamed of adventuring off to Iceland, then this post is for you! I am a big fan of reading books about a place before I head there, so before my family and I headed off for Iceland I read some books set in Iceland to get a feel for the land!
Before doing my research, I knew nothing about Iceland. It was a mysterious place to me. Seemed kind of magical. A couple of quick facts of what I learned about Iceland before I get into my list of books set in Iceland.
Iceland is the second-largest island in Europe, behind Great Britain. Of course, I don't have any idea how many islands are actually part of Europe, but I didn't realize it was that big!
Almost everyone in Iceland speaks English. Children are taught English in school as they are growing up. So, you may run into some of the older folks that don't speak English, but for the most part, you shouldn't have any problems with communication if you go there!
One of the coolest things I learned about Iceland is that they are a very literary island! I'm not sure if this is what Iceland is famous for, but it certainly made an impression on me. Because winters are long, Icelanders tend to spend their time reading and writing during those cold days. I think Iceland has the highest percentage of authors in the world.
We had a wonderful time when we visited Iceland. I still feel like it's a magical place! If you'd like to read about our experience there, you can find it here:

Our Iceland Stop-Over Adventure ~ Top 10 Favorite Things!

And, if you're thinking about heading over there, you'll want to check out this article:
Books Set in Iceland
And now to the books! Quite a few of these are by Icelandic novels are by Icelandic authors. Their works are being translated into English more often now, so we have more choices of books to read!
One of the more popular detective series out of Iceland! There are over a dozen in this series already, so if you enjoy it you'll be able to keep on reading for quite a while!
The Christmas rush is at its peak in a grand Reykjavík hotel when Inspector Erlendur Sveinsson is called in to investigate a murder. The hotel Santa has been stabbed, and Erlendur and his detective colleagues have no shortage of suspects between hotel staff and the international travelers staying for the holidays.
But then a shocking secret surfaces. As Christmas Day approaches, Erlendur must deal with his difficult daughter, pursue a possible romantic interest, and untangle a long-buried web of malice and greed to find the murderer.
Another detective series set in Iceland. It looks like there are about 6 in this series so far.
At a university in Reykjavík, the body of a young German student is discovered, his eyes cut out and strange symbols carved into his chest. Police waste no time in making an arrest, but the victim's family isn't convinced that the right man is in custody. They ask Thóra Gudmundsdóttir, an attorney and single mother of two, to investigate.
It isn't long before Thóra and her associate, Matthew Reich, uncover the deceased student's obsession with Iceland's grisly history of torture, execution, and witch hunts. But there are very contemporary horrors hidden in the long, cold shadow of dark traditions. And for two suddenly endangered investigators, nothing is quite what it seems . . . and no one can be trusted.
This Icelandic novel is set in the early twentieth century. Independent People recalls both Iceland's medieval epics and such classics as Sigrid Undset's Kristin Lavransdatter. If Bjartur of Summerhouses, the book's protagonist, is an ordinary sheep farmer, his flinty determination to achieve independence is genuinely heroic and, at the same time, terrifying and bleakly comic.
Having spent eighteen years in humiliating servitude, Bjartur wants nothing more than to raise his flocks unbeholden to any man. But Bjartur's spirited daughter wants to live unbeholden to him. What ensues is a battle of wills that is by turns harsh and touching, elemental in its emotional intensity and intimate in its homely detail. Vast in scope and deeply rewarding, Independent People is a masterpiece.
If detective novels aren't your thing, then perhaps a rom-com novel set in Iceland?!
Escape to the coziest little lodge in Iceland for love, log fires and the Northern Lights…
With a shattered heart and her career completely in tatters, Lucy needs to get away from her life in the UK. But, when she takes a job as hotel manager of the Northern Lights Lodge, she doesn't quite expect to find herself in a land of bubbling hot springs and snowflake-dusted glaciers – and in the company of gorgeous Scottish barman, Alex.
Determined to turn her life around, Lucy sets about making the lodge the number one romantic destination in Iceland – even though romance is the last thing she wants. However, as Alex and Lucy grow closer under the dancing lights of the aurora, Lucy might just learn how to fall in love again…
One of the more popular books set in Iceland is Burial Rites. It is set in 1829, against Iceland's stark landscape, Burial Rites is the story of Agnes, who, charged with the brutal murder of her former master, is sent to an isolated farm to await execution.
Horrified at the prospect of housing a convicted murderer, the family at first avoids Agnes. Only Tóti, a priest Agnes has mysteriously chosen to be her spiritual guardian, seeks to understand her. But as Agnes's death looms, the farmer's wife and their daughters learn there is another side to the sensational story they've heard.
Books to read before visiting Iceland
This is a non-fiction book about Iceland that will be very handy if you are planning a trip to visit that country! A lot of really useful information, how to be a good tourist, and what to expect!
Iceland is in the midst of an unprecedented tourist boom that has brought wealth to the country, but also myriad issues and challenges. This book provides a unique insight into the social and environmental impact that tourism is having on Iceland, and with wit and intelligence offers invaluable tips for touring safely, responsibly, and in harmony with the locals.
A fascinating resource for anyone interested in contemporary Iceland, and an essential companion for all visitors to the country. Among the topics addressed in this book:• Why now? – Reasons for the tourism boom in Iceland• The impact of tourism on Iceland's housing market, health care system, law enforcement, search and rescue operations, and more• Klondike fever in the Icelandic tourism industry• Touring Iceland and staying safe: the main dangers of travel in Iceland• Out driving: essential things to keep in mind on Iceland's roads• What they think of us: complaints that tourists of different nationalities have about Iceland and Icelanders• What we think of them: tourist behaviours that really, seriously irk the Icelanders • Crazy stories of tourists in Iceland• The environmental footprint: depletion of natural resources, pollution, and the physical impact of tourism • Taxing tourists, or not – all about the endless debate• How the locals really feel about the tourist invasion • The truth about those Iceland myths: jailed bankers, refusal to bail out banks, believing in elves, incest app, promiscuity, disgusting food …… and much, much more.
This is one of the books I read before we went to Iceland. It is a beautiful memoir by a British journalist when her family moved to Reykjavik in 2009. So this book is set in Iceland before the tourist boom happened. It tells of a country right before they became the go-to destination!
Sarah Moss had a childhood dream of moving to Iceland, sustained by a wild summer there when she was nineteen. In 2009, she saw an advertisement for a job at the University of Iceland and applied on a whim, despite having two young children and a comfortable life in Kent, England.
The resulting adventure was shaped by Iceland's economic collapse, which halved the value of her salary; by the eruption of the volcano Eyjafjallajokull; and by a collection of new friends, including a poet who saw the only bombs fall on Iceland in 1943; a woman who speaks to elves; and a chef who guided Sarah's family around the intricacies of Icelandic cuisine.
Moss explored hillsides of boiling mud and volcanic craters and learned to drive like an Icelander on the unsurfaced roads that link remote farms and fishing villages in the far north. She watched the northern lights and the comings and goings of migratory birds, and as the weeks and months went by, she and her family learned new ways to live. Names for the Sea is her compelling and very funny account of living in a country poised on the edge of Europe, where modernization clashes with living folklore.
I love these Top 10 books by Eyewitness books. We typically use these when we travel. They give you the highlights of whatever area you're going to. These are usually where I start my planning and then I add on.
Sagas of Icelanders
One of my favorite part of traveling is learning the history and stories of their past. Vikings, trolls and even Thor fill Icelandic history. So, if you enjoy reading those stories too, you'll want to check out these books!
Written in the thirteenth century, Njal's Saga is a story that explores perennial human problems-from failed marriages to divided loyalties, from the law's inability to curb human passions to the terrible consequences when decent men and women are swept up in a tide of violence beyond their control. Populated by memorable and complex characters like Gunnar of Hlidarendi, a powerful warrior with an aversion to killing, and the not-so-villainous Mord Valgardsson.
Full of dreams, strange prophecies, violent power struggles, and fragile peace agreements, Njal's Saga tells the compelling story of a fifty-year blood feud. And, despite its distance from us in time and place, is driven by passions familiar to us all

A unique body of medieval literature, the Sagas rank with the world's greatest literary treasures–as epic as Homer, as deep in tragedy as Sophocles, as engagingly human as Shakespeare. Set around the turn of the last millennium, these stories depict with an astonishingly modern realism the lives and deeds of the Norse men and women who first settled Iceland and of their descendants, who ventured further west–to Greenland and, ultimately, the coast of North America itself.
The ten Sagas and seven shorter tales in this volume include the celebrated "Vinland Sagas," which recount Leif Eiriksson's pioneering voyage to the New World and contain the oldest descriptions of the North American continent.
For more than seventy years, Penguin has been the leading publisher of classic literature in the English-speaking world. With more than 1,700 titles, Penguin Classics represents a global bookshelf of the best works throughout history and across genres and disciplines. Readers trust the series to provide authoritative texts enhanced by introductions and notes by distinguished scholars and contemporary authors, as well as up-to-date translations by award-winning translators.
Novels to Read Before You Head to Iceland
So whether you're actually heading to Iceland or you're an armchair traveler, these are some of the best books set in Iceland and are all great books to get your adventure started! If you know of any more books set in Iceland that should be added to this list, just leave a comment and let me know!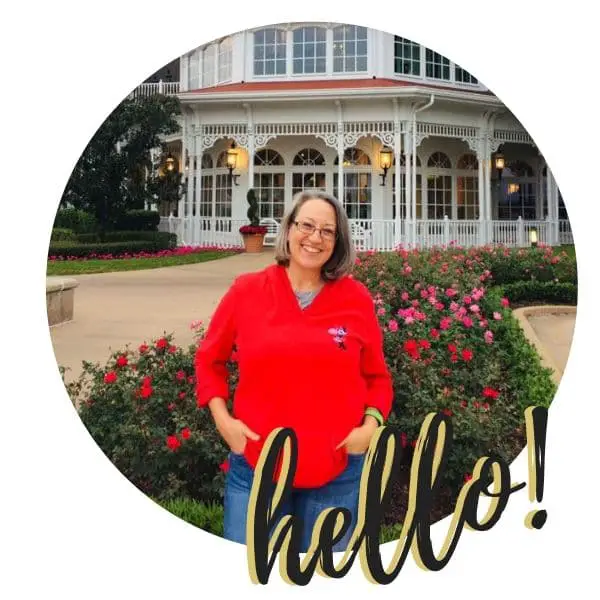 Becki is the author and founder of A Book Lover's Adventures. She has a degree in elementary education, has worked and volunteered in libraries for years, and spent several years in the travel industry. All of this has led to a love of books and travel. Becki loves to share her love by finding literary escapes to share!