Read Your Way Around the World
The world has become a lot smaller in the last few decades with the possibility to travel by planes, trains, and automobiles. By the way, have you seen that movie? So much fun to see how difficult it can be to travel "just" 800 miles!
Because of all this technology, we want to travel not only to other states but to other countries and even other continents. I know I would love to! But that's not always easy, right? We have our work, family, and social commitments to take into account. I was a caregiver for my mom for years. I couldn't just pack my bags and say bye… Besides, traveling costs a whole lot of money!
But I still have the urge to learn about different countries and other cultures. Sure, I can study about other countries through a world atlas, maybe listen to music from other cultures or play games to learn about other countries. 
However, my favorite solution (when traveling is not an option right away) is reading books set in different countries. This gives me the pleasure of exploring other countries AND a fiction book is great for our imagination and relaxation. 
A good book can really take you to that country. I love to read about a place in the world and later on visit it. Finding out if that coffee shop really exists or visiting places the author describes is so much fun! And painting the picture of the scenery enhances the story and the feelings & thoughts of the characters.
And there are more benefits to reading around the world. Let's dive in…
Explore new cultures – customs, foods, traditions
As I said above, reading fiction set in another country gives you the opportunity to explore new cultures. 
Italy
Italy for example has beautiful art cities. The country is famous for its fashion. We all know Gucci, Versace, and Prada, right? And what about Italian food? Pizza, pasta, gelato, and espresso to name a few. And have you ever been to Rome? It bursts with beautiful architecture like the Colosseum, the Spanish Steps, and the Vatican.
Bali
Bali is a tropical paradise and has a jungle rainforest, scuba diving, and spirituality. Imagine visiting Bali through the eyes of an author and their story. Feeling the warmth, the high humidity, and smelling the sweet and exotic Frangipani, the flower of Bali.
Morocco
Morocco has a totally different culture and scenery. It has deserts, beautiful handicrafts, and interesting dishes. In the book the Storyteller of Casablanca, the author Fiona Valpy took us through the medina and described the beautifully made rugs and painted pottery. Reading about the view over the ocean from the house the main characters lived in, it was as if I was right there with them.
All this can be explored by reading books set in these countries. Some authors are very good at setting the tone and giving you the feeling of actually being there. Whenever I'm reading a book, I can totally imagine myself being at the scene. Seeing the ocean, tasting the food, maybe even hearing the birds sing. Yeah, I could be a little weird like that, lol…
But all kidding aside, a good author can take you away to a different country. And it makes the story ten times better.
Related Articles
24 fabulous books set in Venice you need to read now
26 Books set in another country you'll absolutely want to read
Learn about the world – a better knowledge of geography and world events
Through books, you can learn a lot about the world. Historical fiction can give you a clear idea of events from the past. And a good author can combine the events that happened with a captivating story. 
In school, we learn about the overall world events, but through historical fiction, we can learn how people felt and how they coped in difficult situations. 
I really enjoyed the book by Madeline Martin called The Last Bookshop in London. It tells the story of a young woman trying to keep things going in the bookshop where she works during World War ll. It's about survival, friendship, and even love during such a difficult time.
Another great book and my all-time favorite is The Day the World Came to Town by Jim DeFede. It's about what happens in a small community when the world experiences the devastating events of September 11, 2001. We all remember the news on TV and the images were unbelievable. But what happens when planes need to find other airports and how total strangers were taken care of by that small community is just another angle of looking at that horrible day.
Learn about yourself – how do you feel about these new cultures
Reading books from around the world has taught me a lot about myself. How I feel and see certain things. Books can really get you thinking. We can put ourselves in the shoes of the main character and imagine what it must be like. I love to identify myself with the protagonist of the story. 
But also reading about different cultures can put your mind to work. How do you feel about what you've read? What thoughts came up for you? It might even surprise you, good or bad. It can definitely open your eyes.
A good story in a certain place can bring you back if you've been there before. The story can shed a different light on your memories or experiences. 
Expands your empathy –  read about a country/city to create a connection
Besides all of that, you learn how you feel about other people. The main character, but also the locals in the story. You get a chance to understand them better and sympathize with them.
When I travel, I love to connect with the people of the country and city I'm visiting. They teach you about their surroundings, their culture, and so much more. We connect. The same goes for reading the world. With every book, your empathy for other people grows. And the best thing, you can bring that into your real life as well!
So many countries, which ones to read?
There are a lot of books set in different countries. How do you know which ones to read? I have a few ideas for you about how you can start reading the world.
What countries are in the news?
To learn more about other countries, especially the culture and scenery, is by picking a country that is currently in the news. It can open your eyes to a different aspect of the situation happening or you can even get a different perspective by learning about the people and their culture. 
The different countries in your DNA
How fun would it be reading about the countries from which your ancestors came? For example, if you have Irish blood running through your veins together with American blood, or a long time ago your great-great-grandfather came from the Netherlands and your great-great-grandmother was Belgian, how fun would it be to read about those countries. 
Track down your family tree and see if you have any foreign family members. Read the books situated in those countries and who knows, you might even visit these places in the long run. Talk about getting to know yourself better, right?!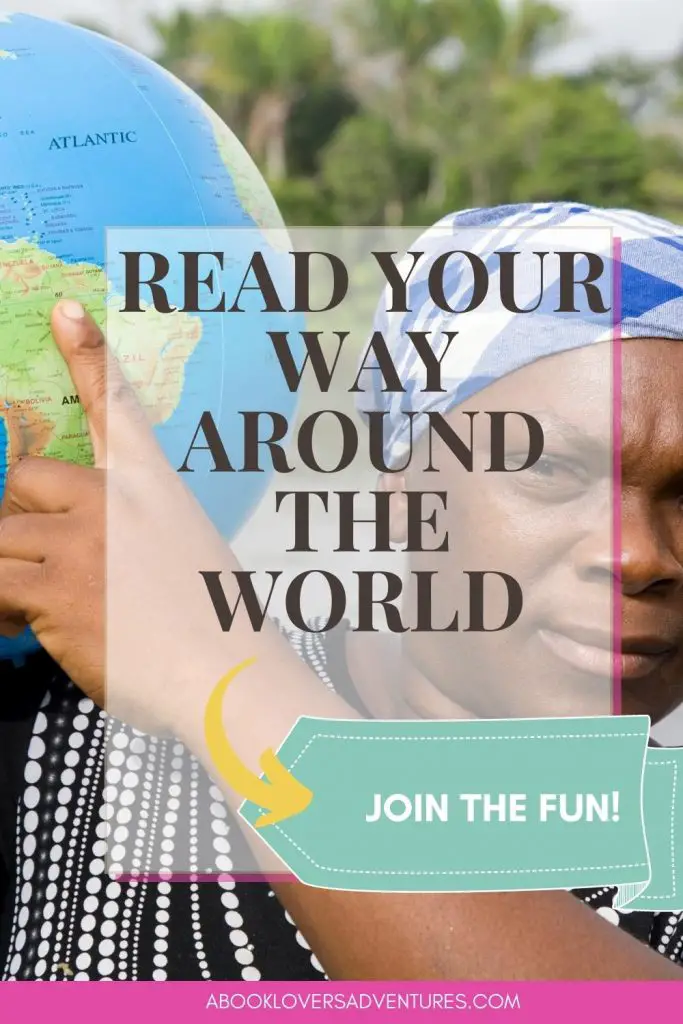 Read from every continent
Sometimes we are stuck on reading only books set in our own country. It could be fun to challenge yourself to find books that are set in every one of the seven continents. 
If you think that could be a fun challenge, I can help you with that. (I have a list with books set in every continent for grabs… something like that…)
Join a Read the World challenge
Another way to find more books from other countries is by participating in a Read the World challenge. There are a few challenges to be found but I can spare you the search. I have put together a Read the World challenge where we read 12 books from 12 countries. You can read one book per month and make it your challenge for the year. Or if you like to read more than 1 book per month, have the challenge as an extra to your regular to-be-read list.
Join the Read the World Challenge
Join a book club
And the best way is to find a fun book club. Haha, I might be a little biased here, since I'm running the best book club there is, lol!
But in all seriousness, a book club is a great place to find more books to read. Especially if those book clubs are geared toward reading and traveling. What about joining a virtual book club? You could meet people from around the world, how fun would that be?
Curious about such a book club? As I said before, mine is the best, lol! We have people from the US, but also Europe and Asia. It's a diverse group and I love it!
Check out my page here to read some more about The Literary Escape Society Book Club. 
Now go pick out your next book to travel to your next destination!!
Other Resources You'll Love
Check out these podcast episodes that will take you around the world:
Here are 3 ways we keep up with our favorite novels and what's coming out each month:
Join Audible Premium Plus and get two free books. You'll be able to listen to old favorites or new titles each month.
And, you can try Kindle Unlimited Membership Plan for free for one month. You can find all the new books coming out each month.
This is one of my favorites. With your Amazon Prime membership, you have access to their Amazon First Reads each month. One free, new book at the beginning of each month! Not a member? Sign up now and get one month FREE!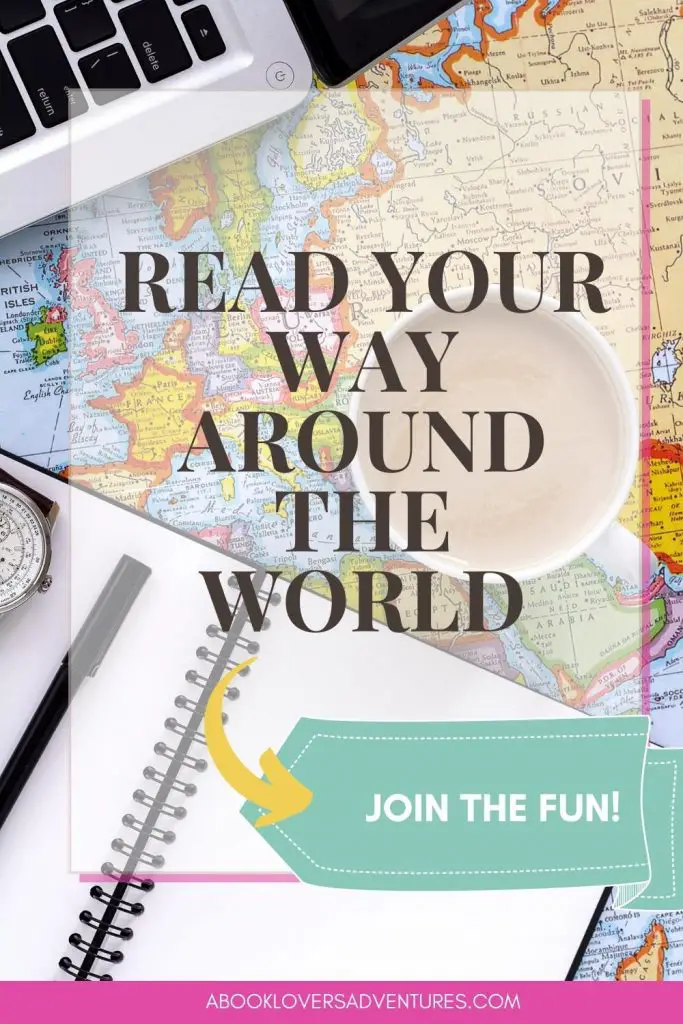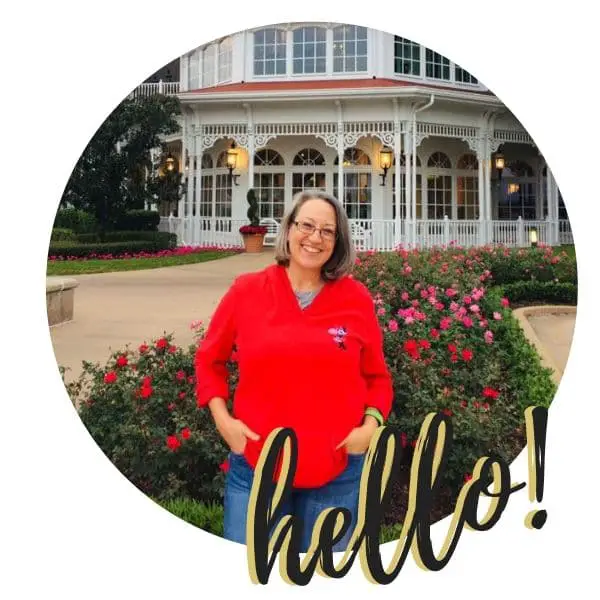 Becki is the author and founder of A Book Lover's Adventures. She has a degree in elementary education, has worked and volunteered in libraries for years, and spent several years in the travel industry. All of this has led to a love of books and travel. Becki loves to share her love by finding literary escapes to share!