Letter writing ~ How to Give the Beautiful Gift of Words
I don't know about you, but I find life pretty crazy most of the time!  I mean, on the one side I've got 2 teens that are busy and full of life and energy, and on the other side I've got my husband who works full time and is busy and tired and ready to relax when he gets home, and then, on the other side I've got my mom who has dementia and demands a lot of my time and energy right now.  Giving meaningful gifts for the holidays can easily take a back seat!  But, I've got a really great idea for you!  And, it has to do with letter writing and the gift of words!  Think for a minute, how often do you (in writing) tell those you love what they mean to you?  I know for me, I usually write a quick note in a birthday card, but that's probably about it!
Our Letter Writing Project
Thirteen years ago, and it's hard to believe it's been that many years, my sister came up with an interesting project for all of us for Christmas.  I use the word "interesting" because honestly, I'm not sure any of us were all that excited about it.  The idea was that we would write a letter to each person in our family.   In the letter we could share favorite memories, qualities we admire about the person, or pretty much anything we wanted, as long as it was positive!  I mean, it's not a horrible idea by any means.  But wow, write a letter to my brother, sisters, mom, dad…  how weird, right?!  But, we all did it, some of us a little more grudgingly than others, and now, we are forever grateful that we did!  As it turns out, this was one of the most meaningful gifts we've ever exchanged.
About two weeks after that Christmas, my dad had a stroke that he never recovered from.  I am so thankful and grateful that I have his gift of words to me in the form of a letter.  I definitely wouldn't have had these words if we hadn't done this gift!  And now that my mom has dementia and doesn't have the ability to put her thoughts down on paper, I feel extraordinarily fortunate to already have her words written to me in my letter!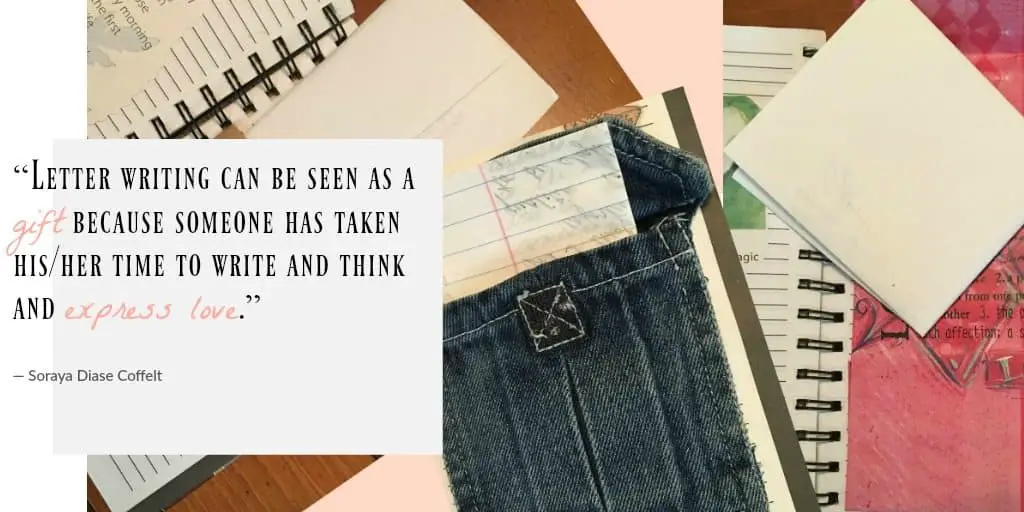 Why the Gift of Words Matters
Have you ever done the quiz to see what your Love Language is?  If you haven't taken it yet, it might be worth it.  After a series of questions, it will tell you what types of "gifts" are most meaningful to you.  The five types are:  Words of Affirmation, Acts of Service, Receiving Gifts, Quality Time and Physical Touch.  Most of us probably enjoy hearing words of affirmation about ourselves, whether it's our love language or not!  And, because of our busy lives, we sometimes we forget to say the important words to those who really need to hear them the most!
The power of encouraging words and putting your thoughts in personal letter writing is a true gift.  Even if words are not your "love language," there is something incredibly special to have that gift of words from the people who matter most to you!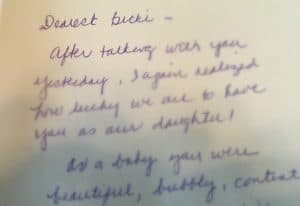 Lost Art of Letter Writing
When was the last time you sat down and wrote someone a letter?  I mean, actual letter writing.  Not an email, or text or instant message.  But, paper and a pen and a stamp!  For me, it's been a long time!  I've sent a few cards – birthday, condolence, etc.  But, an actual letter…I'm not sure I can even remember.
So, my challenge to you (and to myself) is to make this holiday season matter and tell those you love what they mean to you.  Share with them the gift of words, your words, that they can treasure for the rest of their lives!
How to Make Your Own
So, if you're up to the challenge and wanting to do some letter writing, here are some thoughts for making your own Letter Journal!  There is not one way to make this journal.  Of the 7 or 8 that were exchanged that Christmas morning in 2004, none of them were the same!  They were each unique to the person they were made for.  So, be creative and think about who the journal is for.
Choose a journal with a hardcover.  You'll want it thick and sturdy enough that you can glue pictures on and Mod Podge over it all!  Go through magazines to find the words and pictures that make you think of the person you're making the journal for.  And then, get creative and have some fun.  Here are some images from my journal…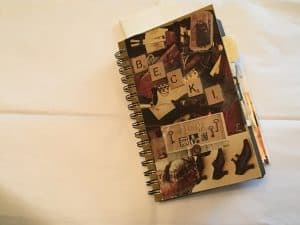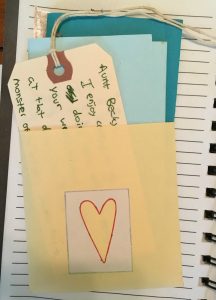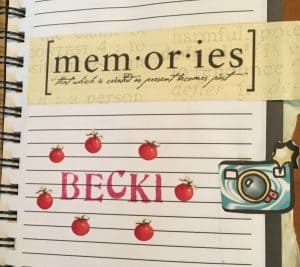 Share the Gift of Words Any Time of Year!
Don't wait until you think the time is right, because that time may never come.  It's always the right time for letter writing and giving the gift of words! And, don't worry about getting it "right" or "perfect".  Just share the words you have with those you love!  The results will be worth it, and the memories are priceless!
Resource List
Journal –  It doesn't matter if it's blank or lined, just try to get one with a sturdy cover that you can glue onto.
Envelopes  – You can get creative – they don't actually have to be envelopes
Paper  – While any paper will certainly work for writing letters on, pretty paper is also rather nice!
Mod Podge – this will help seal the cover and make it more durable!  I like the matte finish, but there is also a glossy finish if you prefer.
Magazines to find your images and words.
Other Articles You Might Enjoy
Family History ~ The Fascinating and Eye-Opening Truth
No Christmas Gifts?!  Giving Experiences Instead of Stuff!
Leaving a Legacy ~ One Beautiful Way to Leave a Legacy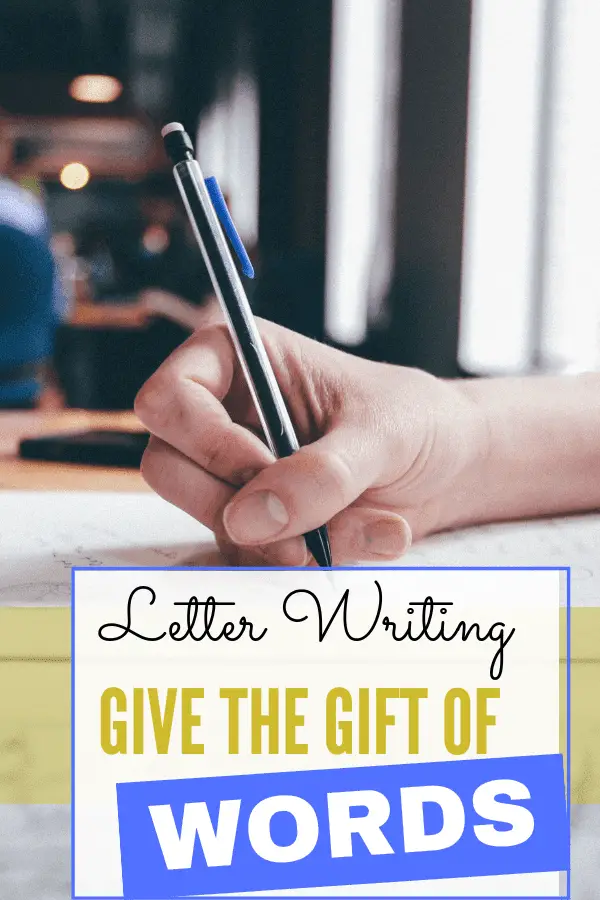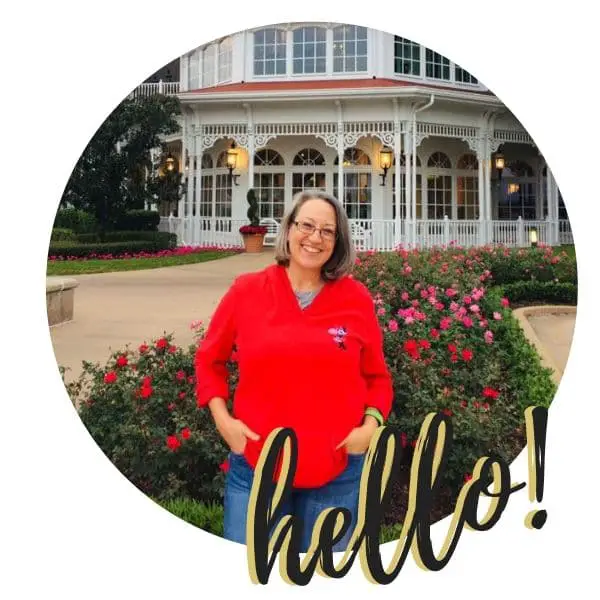 Becki is the author and founder of A Book Lover's Adventures. She has a degree in elementary education, has worked and volunteered in libraries for years, and spent several years in the travel industry. All of this has led to a love of books and travel. Becki loves to share her love by finding literary escapes to share!