10 Delightful Christmas novels that will make you Holiday Ready
I don't know about you, but I love this time of year!  I love curling up with a Christmas novel and a cup of coffee (or tea) and whiling away a day.  Granted, I don't have a lot of day to while away, but this is one of my favorite ways to spend time.  And, Christmas novels are a favorite to read.  For me, they are what get me into the Christmas spirit!
I have compiled for you a list of favorite Christmas books.  I've got some listed here and some for you to download and print off.

What Christmas Novels to Read
So, here goes…here's my list of what Christmas novels you should read this holiday season!
by Debbie Macomber
Debbie Macomber is, in my humble opinion, the queen of the Christmas novels!  She has a lot of them, so feel free to choose another from her!
The people of Cedar Cove know how to celebrate Christmas. Like Grace and Olivia and everyone else, Beth Morehouse expects this Christmas to be one of her best. Her small Christmas tree farm is prospering, her daughters and her dogs are happy and well, and her new relationship with local vet Ted Reynolds is showing plenty of romantic promise.
But…someone recently left a basket filled with puppies on her doorstep, puppies she's determined to place in good homes. That's complication number one. And number two is that her daughters, Bailey and Sophie, have invited their dad, Beth's long-divorced husband, Kent, to Cedar Cove for Christmas. The girls have visions of a mom-and-dad reunion dancing in their heads.
As always in life—and in Cedar Cove—there are surprises, too. More than one family's going to have a puppy under the tree. More than one scheme will go awry. And more than one romance will have a happy ending!
AMAZON LINK for 1225 Christmas Tree Lane
by Jennifer Crusie, Carly Phillips and Lori Foster
Jennifer Crusie is funny!  This book is fun and will just make you happy 🙂 Three fun short Christmas novellas to put you in the Christmas mood!
Get ready for a holiday season you'll never forget with three of today's most sensational writers who know what every woman wants for the holidays. You'll believe in Santa all over again with these seductive stories from:
JENNIFER CRUSIE
Mayhem ensues under the mistletoe as a determined shopper grabs the very last hot toy action figure off the shelf, only to find herself plunged into the middle of a real-life spy game—in the arms of a sexy secret agent. . .
LORI FOSTER
Two dedicated coworkers with a lot of secrets (and fantasies!) between them must plan a Christmas party side by side—and discover a love worth celebrating—in this steamy office romance.
CARLY PHILLIPS
A "mistletoe moment" begins when a no-nonsense lawyer intent on seducing her boss meets his twin instead—after giving him a scintillating kiss that leaves him begging for more. . .
by Nora Roberts
This is the first in the Bride Quartet series.  You'll love these ladies! Friends since childhood, these ladies built a business of their dreams. They make sure everyone else's dream day is perfect. And while these books aren't specifically Christmas novels, they do give off Christmas vibes to me.
Wedding photographer Mackensie "Mac" Elliot is most at home behind the camera, but her focus is shattered moments before an important wedding rehearsal when she bumps into the bride-to-be's brother…an encounter that has them both seeing stars.
A stable, safe English teacher, Carter Maguire is definitely not Mac's type. But a casual fling might be just what she needs to take her mind off bridezillas. Of course, casual flings can turn into something more when you least expect it. And Mac will have to turn to her three best friends—and business partners—to see her way to her own happy ending.
AMAZON LINK for Vision in White
by Fern Michaels & more
This little gem is a quartet of short Christmas novels by some favorite authors (Fern Michaels being one of them).
The Christmas Stocking, Fern Michaels
Philadelphia businesswoman Amy Baran is determined to raise money for a new seniors' center by harvesting Christmas trees from the small-town Virginia farm she remembers from her childhood. Trouble is, Gus Moss has come home from California with his own ideas about saving the farm his father has neglected. Neither wants to give up, but when attraction turns to romance, they just might have to give in . . .
The Ghost of Christmas Past, Beverly Barton
Wounded Special Ops officer Mack MacKinnon doesn't have any reason to look forward to the holidays–until he rescues pretty widow Katie Hadley from a raging blizzard. Now, in a season of miracles, he's falling as hard and fast as the Christmas Eve snow . . .
The Twelve Desserts of Christmas, Joanne Fluke
Take two lovestruck teachers. Add a dollop of conspiring kids. Place in a boarding school over Christmas break. And add a little help–and eight, great recipes–from amateur sleuth Hannah Swenson, and you've got a romantic holiday tale that's sweet, delicious, and definitely served warm . . .
Twelve Days, Shirley Jump Of all the luck–Natalie Harris can't believe she drew Jake Lyons as her Secret Santa pal! The dreamy hunk leaves her completely tongue-tied. But with twelve days of secret gifts, sweet notes, and steamy emails to go, she just may conquer her fear and discover something surprising under the tree . . .
AMAZON LINK for Sugar and Spice
by Linda Lael Miller
This one is new-to-me, and I just got it this morning.  I love Miller's other Christmas novels, so I'm looking forward to cracking this one open!
Raine McCall would take snow-covered mountains over a star-studded premiere any day. But when hotshot movie executive Mick Branson arranges dinner on Christmas Eve to discuss a work opportunity, she's intrigued—by the offer and the man. She's a no-makeup, no-frills single mom who's happy with her quiet life. Sharing chili cheeseburgers and sizzling kisses with Mick is sure heating up her holiday, but country girl and power player don't mix…
It's not just work that's brought Mick back to Mustang Creek. Since he first visited to oversee a documentary, free-spirited graphic designer Raine has been in his head. Her approach to life is as unconventional as her quirky holiday ornaments. Their attraction is undeniable—and so are their differences. Putting down roots in the Wild West wasn't in the script. But there are some Christmas gifts you can't walk away from, even when they turn your whole world upside down…
AMAZON LINK for A Snow Country Christmas
by John Grisham
This was made into a movie, but as usual, I enjoyed the book much more!  It's a fun read, especially if you happen to be in a Grinch sort of mood!
Imagine a year without Christmas. No crowded malls, no corny office parties, no fruitcakes, no unwanted presents. That's just what Luther and Nora Krank have in mind when they decide that, just this once, they'll skip the holiday altogether.
Theirs will be the only house on Hemlock Street without a rooftop Frosty, they won't be hosting their annual Christmas Eve bash, they aren't even going to have a tree. They won't need one, because come December 25 they're setting sail on a Caribbean cruise.
But as this weary couple is about to discover, skipping Christmas brings enormous consequences—and isn't half as easy as they'd imagined.
AMAZON LINK for Skipping Christmas
by Debbie Macomber
Ok, I know I've already mentioned one by Macomber, but she does Christmas novels, especially Christmas romance novel, very well!!  This book has two different stories, both set in Alaska.
Gold River, Alaska, isn't your average town. After being jilted by her fiancé, Caroline Myers ends up there—thanks to her matchmaking aunts, who send her on what appears to be a vacation. Not surprisingly, they have something different in mind. Something that involves spending a snowy Christmas in handsome Paul Trevor's home—as his Mail-Order Bride.
There's nothing typical about Snowbound, either. Jenna Campbell is headed to Alaska to marry a man she met on the internet. But on the flight to Fairbanks, she meets Reid Jamison, who's not impressed with her plan. Reid decides to change Jenna's destination, and so she finds herself at his cabin in tiny Snowbound. It's a one-woman town (and that woman's out of town). That leaves Reid, a bunch of eccentric old men, a few grizzly bears—and Jenna. Looks as though she's going to be a Christmas bride after all. The Snow Bride!
AMAZON LINK for Christmas in Alaska
by James Patterson
James Patterson isn't someone you would expect to be on a Christmas novels list, but this is a good one!  Family drama, Christmas time and healing!
The tree is decorated, the cookies are baked, and the packages are wrapped, but the biggest celebration this Christmas is Gaby Summerhill's wedding.
Since her husband died three years ago, Gaby's four children have drifted apart, each consumed by the turbulence of their own lives. They haven't celebrated Christmas together since their father's death, but when Gaby announces that she's getting married, and that the groom will remain a secret until the wedding day-she may finally be able to bring them home for the holidays.
But the wedding isn't Gaby's only surprise; she has one more gift for her children, and it could change all their lives forever.
AMAZON LINK for The Christmas Wedding
by Janet Daley
If you enjoy cowboy romance Christmas novels, then you'll enjoy this one!  Set in a small town in Texas, the sheriff is in for some surprises.
The little town of Branding Iron, Texas, keeps an annual tradition that makes the holidays especially festive—the Cowboys' Christmas Ball.
But Sheriff Ben Marsden, busy with work, joint custody of his son, and caring for his aging mother, has no plans to attend.  Not until a pretty newcomer to his small town gets involved in the planning.
Suddenly Ben finds himself wanting to keep a close eye on Jessica Ramsey, and not just because her relatives seem to be in jail more than out. He can tell the mysterious redhead has secrets in her past, but now that she's bought a little fixer-upper with her mom to start a bed and breakfast, the whole family's turning over a new leaf.
With the prospect of dancing and celebrating ahead, surely there's time for everyone to unwind. Because this year, more than ever, Ben's got Christmas—and loving—on his mind.
AMAZON LINK for Christmas on my Mind
by Stephanie Barron
If you're a Jane Austen fan, then you'll want to put this one in your Christmas novels pile.
Christmas Eve, 1814: Jane Austen has been invited to spend the holiday with family and friends at The Vyne, the gorgeous ancestral home of the wealthy and politically prominent Chute family. As the year fades and friends begin to gather beneath the mistletoe for the twelve days of Christmas festivities, Jane and her circle are in a celebratory mood: Mansfield Park is selling nicely; Napoleon has been banished to Elba; British forces have seized Washington, DC; and on Christmas Eve, John Quincy Adams signs the Treaty of Ghent, which will end a war nobody in England really wanted.
 
Jane, however, discovers holiday cheer is fleeting. One of the Yuletide revelers dies in a tragic accident, which Jane immediately views with suspicion. If the accident was in fact murder, the killer is one of Jane's fellow snow-bound guests. With clues scattered amidst cleverly crafted charades, dark secrets coming to light during parlor games, and old friendships returning to haunt the Christmas parties, whom can Jane trust to help her discover the truth and stop the killer from striking again?
AMAZON LINK for Jane and the Twelve Days of Christmas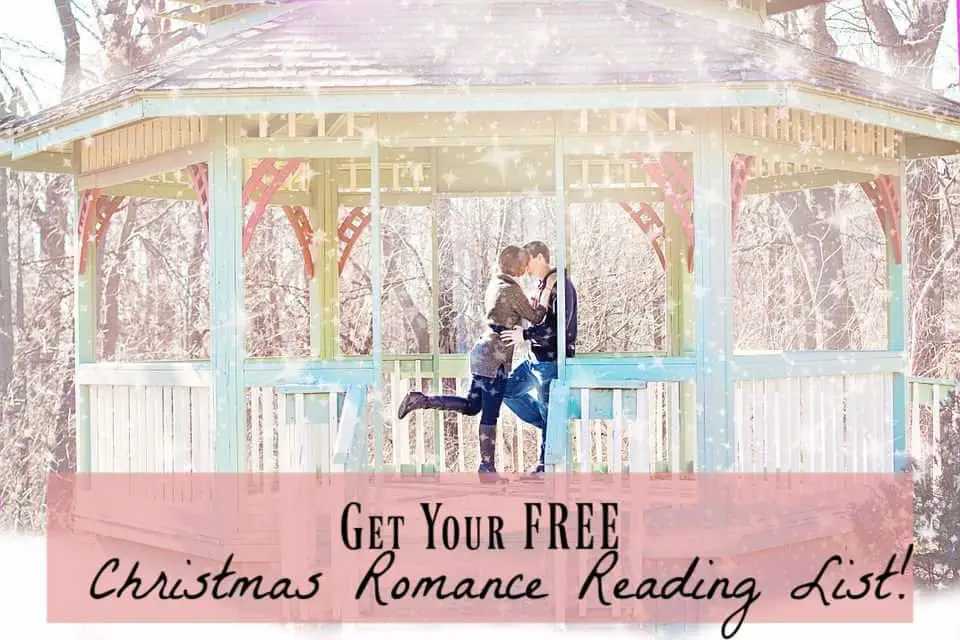 Want More Christmas Books….
For this article, I only gave you 10 of my favorite Christmas books.  But, if you'd like the full list (which I continue to add to each year) then just click here!  I'd love to share it with you.  And, if you have Christmas books that you love to read that isn't on my list ~ please share them with me.  I'd love to expand my list!!
Other Articles You Might Enjoy
Book Review – Christmas at the Chalet
Rereading Favorite Books ~ Comfort or a Waste of Time?
Book Review – Owl be Home for Christmas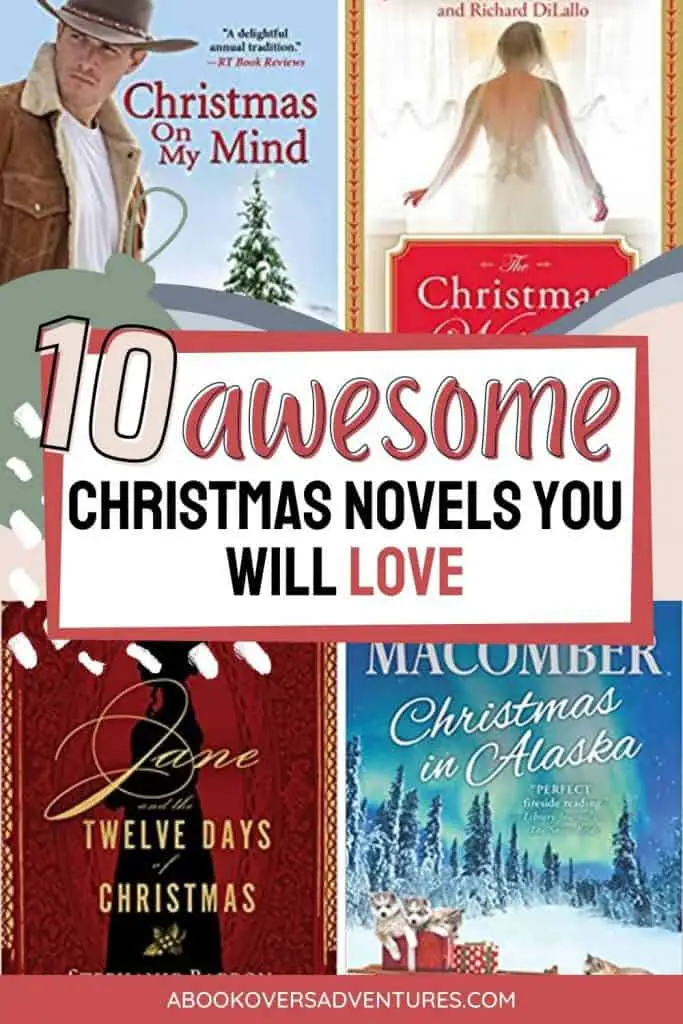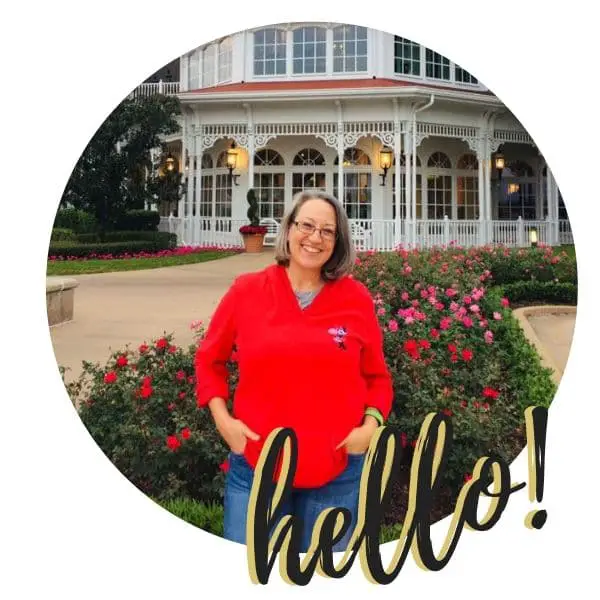 Becki is the author and founder of A Book Lover's Adventures. She has a degree in elementary education, has worked and volunteered in libraries for years, and spent several years in the travel industry. All of this has led to a love of books and travel. Becki loves to share her love by finding literary escapes to share!