Live Save Spend Repeat by Kim Anderson ~ Book Review
Have you ever felt like life was too busy to be bothered with dreaming?  Especially dreaming for the future?!  That's kind of where I was when I received Live Save Spend Repeat by Kim Anderson.
(I was given this book for free in exchange for an honest review.  The thoughts and opinions are all my own. 
This post does include affiliate links for your convenience.  If you make a purchase through my link, I will be minimally compensated, but your price is not affected at all!)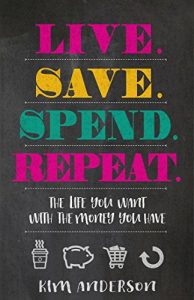 Summary
When life feels like a perpetual treadmill rather than a grand adventure, something is off. As bills increase, income seems to fall behind, and the economy wavers unreliably, you must figure out how to create the life you desire with the money you have rather than wish you had.
Discover a simple-to-implement plan that merges your unique life goals with your money—complete with concrete, workable how-tos each step of the way. No matter how much you earn, you can make strategic money moves that will build your confidence in your current financial standing and pave the way to achieving your most meaningful dreams.
There may be some speed bumps along the way, but you can move beyond the last-minute scramble and the daily grind. Embrace life's adventure and spend without regrets as you learn how to manage your money—starting today.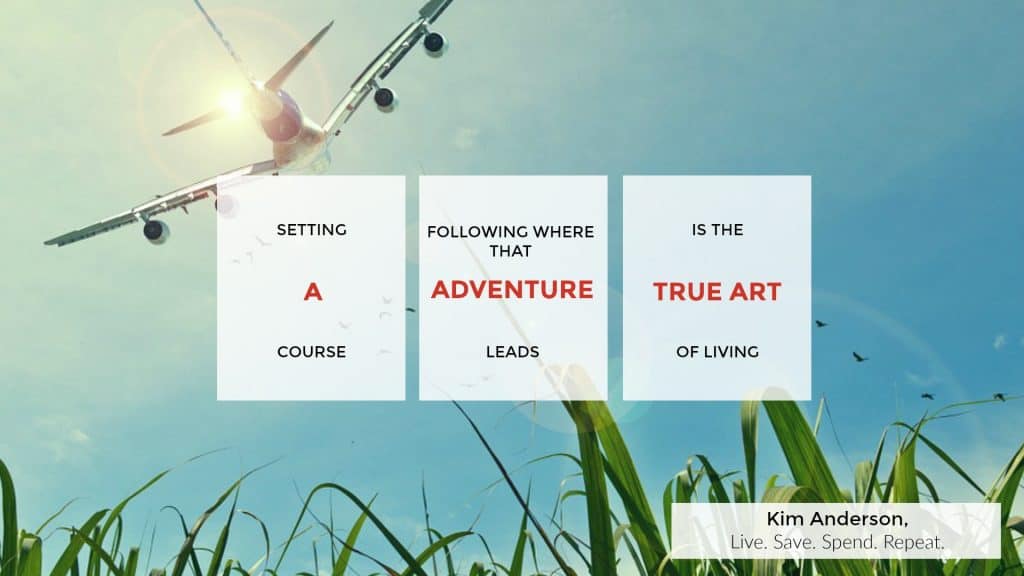 My Impressions
I have to say, I absolutely loved this book.  When I first got the book, I thought it was going to be another "how-to financial book."  And, quite frankly, there's nothing wrong with that.  I've read several of those how-to financial books and have really enjoyed some of them!
But, what I really enjoyed about this book is that it takes everything deeper.  What I mean by that is that Anderson doesn't just get you to do a budget and live within your means because that's what we should all do.  She takes us there so we can live the life we've always wanted to live!
Start Where You Are
The beginning of the book has a great step-by-step approach to knowing where you are financially and getting you on a solid budget you can live within.  There are lots of worksheet examples in the book, and with the purchase of the book you are able to download all of the worksheet pages from her website.
I used to be really great at keeping a budget and updating it every month.  The past year or so, I've let it go and boy did I regret that when I went through our spending this week.  Yikes!!  I'm not sure how a family of 4 can spend so much money on food!!  These next couple of months are probably going to be a little painful getting back into the groove of budgeting.
Live Save Spend Repeat
Once you get through the budget set-up and figuring out your debt and savings, that's when the fun stuff comes in.  This is the part about dreaming!  And, more importantly, living your dreams! Kim Anderson has what she calls Momentum Milestones that you work toward.  These are goals, basically.  Where do you want your life to be in 1-year, 3-years, 5-years or more.  Then, how do you need to fund it to be able to get there.  Anderson walks you through all of this to help you realize your dreams!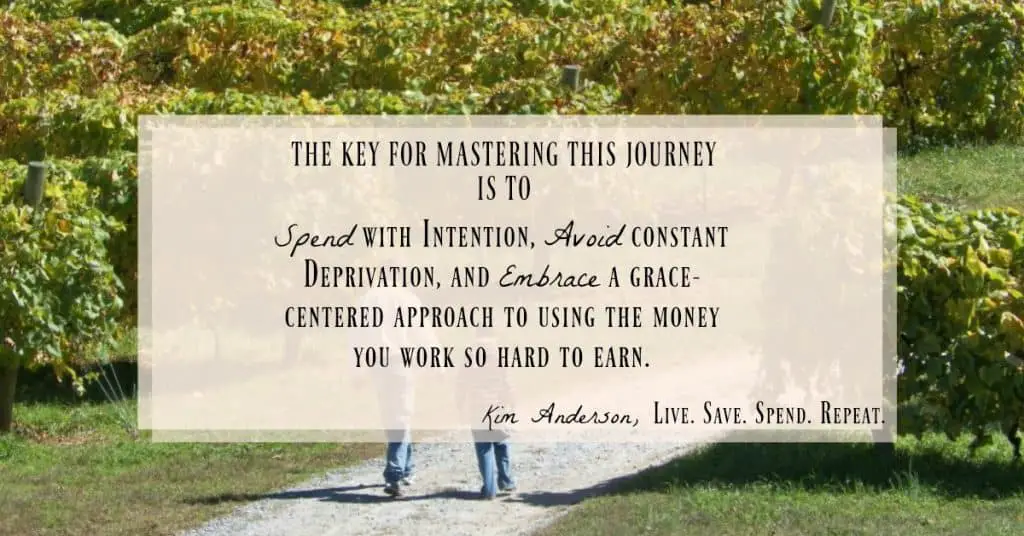 Conclusion
Through all of this, Anderson shares her personal stories and offers encouragement and tips for success through our journeys.  I love the idea of living our dreams beginning right where we are.  I don't want to wait until "whenever" to start living my dreams.  Being intentional with our time, our finances and our dreams makes for an exciting future!  That, my friends, makes life an exciting adventure!
If you would like to start living not just within your means, but living your dreams, I highly recommend picking up a copy of Live Save Spend Repeat by Kim Anderson!  There's a lot you will glean from this book and it's one that you will come back to through the years.
Kim also has a course called Cash Fueled Life that goes along with this book that walks you through making a budget, setting your priorities, and getting where you want on the money you have!  I went through this course and can tell you that regardless of where you are in your financial journey, this course can help you get on track, get back on track or stay on track!  You can check out her course here!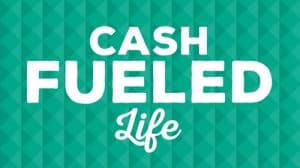 About the Author, Kim Anderson
Kim Anderson is the author of the Thrifty Little Mom blog where she helps overwhelmed women conquer their time, money and goals so they can feel successful, confident and less stressed. She has been featured on Time.com, Money.com, and GoodHousekeeping.com.
Kim and her husband, Cressel, paid off $93,000 in debt in two years on one income. They live in Atlanta with their five year old son and identical-twin baby girls.
I was excited to meet Kim Anderson at a blogging conference recently.  She is just as fun and genuine in person as she is on her blog and in her book!  So, it is a pleasure to recommend her book and offer up a review for you all.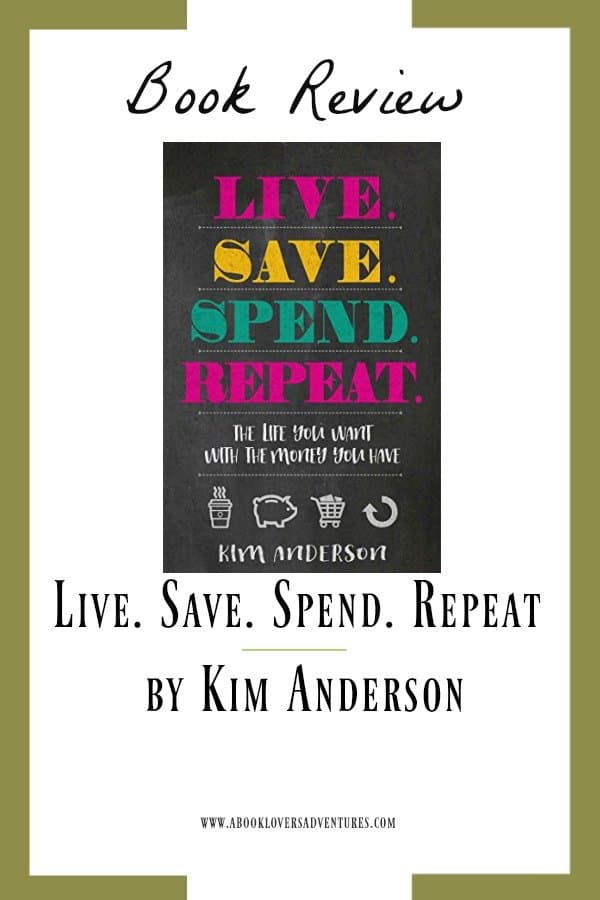 Other Articles You Might Enjoy
Our Top 3 Reasons for Becoming Debt-Free
Reading Nook ~ Creating a Beautiful Reading Spot
No Christmas Gifts?! Giving Experiences Instead of Stuff!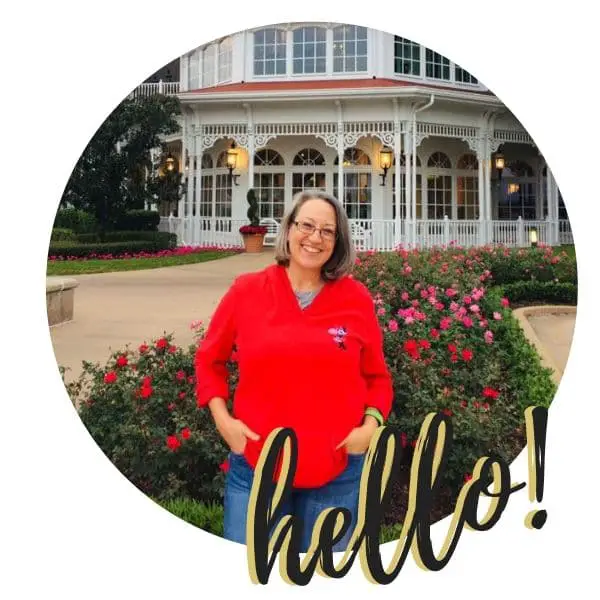 Becki is the author and founder of A Book Lover's Adventures. She has a degree in elementary education, has worked and volunteered in libraries for years, and spent several years in the travel industry. All of this has led to a love of books and travel. Becki loves to share her love by finding literary escapes to share!