Backpack Travel ~ Travel Light and Easy with a Backpack!
When you go on vacation, how many bags or suitcases do you typically take?  Do you think you could travel light?  Could you carry only one backpack??  Believe it or not, backpack travel is traveling easier!  And,  if you travel light you travel easier!
A couple of years ago my family and I were readying for our first trip together to Europe.  Spain!  We were going to travel solely by public transport – so, packing light was a must in my book!  I did not want to be lugging a heavy suitcase on planes, trains, and subways.  So, I looked into what it meant to travel light.  What a beautiful adventure that opened up for us!
I read lots of articles and pinned lots of pins on Pinterest and made LOTS of lists.  I like lists!  And then, I started pulling clothes out and trying to figure out what would work.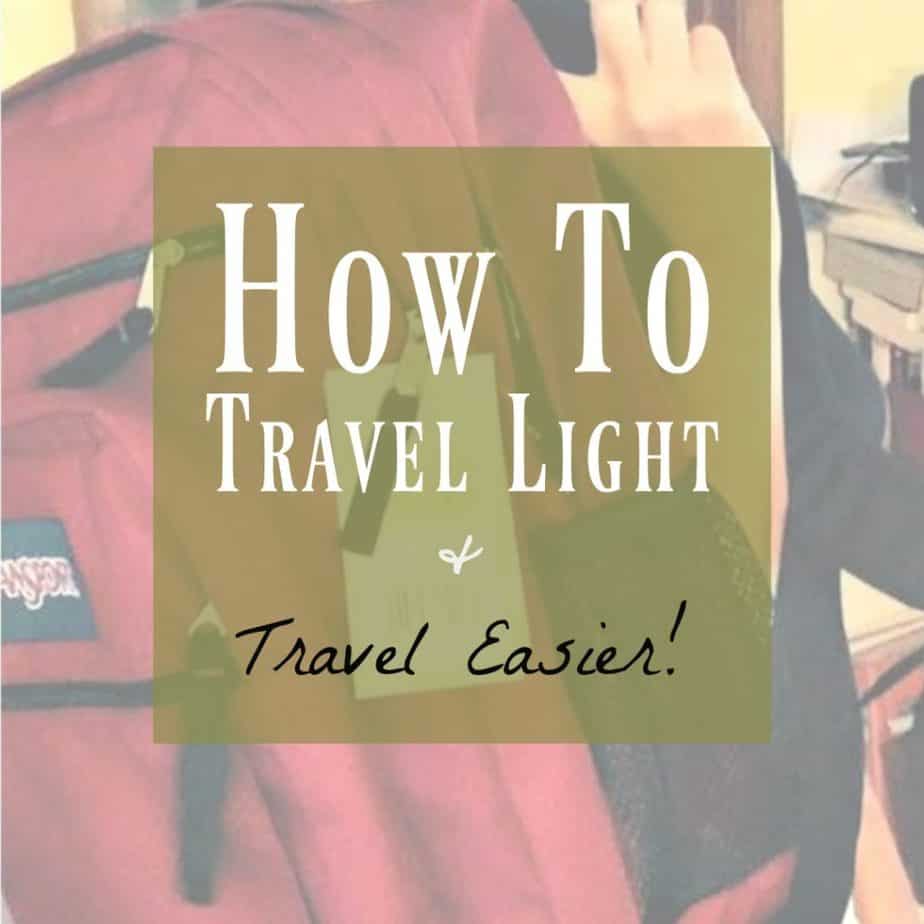 Why You Might Want to Travel Light
I still have people who just don't get why we would even want to do this.  Why travel light?  They miss the fact that by traveling light it makes travel easier!
So, here's the reasons why I like to travel light, and why you might want to at least consider it and travel easier on your next adventure!
You don't have to check anything with the airlines!!  They won't lose your luggage if they don't have it.  This is a biggie!  If you're in a foreign country, or heck even another state, do you really want to have to go out and buy new clothes?
If you use a backpack (vs. say a carry-on suitcase), you can sling it on your back and still have hands free for other things – like hanging on in the subway!  When you have to walk several blocks to get to your apartment, it is so much more comfortable and convenient to have your bag on your bag instead of having to carry it.  Wheels don't typically work well in Europe.  Too many cobbled roads.
Your clothing choices are all going to be things you love and all match each other.  Because you've spent time putting your clothes together – hopefully they are all things that you love, that are comfortable and that all match each other.  This makes it really easy finding what you want to wear.  And, nobody will ever notice that you wore that same shirt 3 days ago!
There is a certain freedom that comes with having so little to worry about.  This not only frees up your hands, but also your mind!
How I Travel Light
Of course, the big question around this whole packing light thing is What the Heck do you bring??  Valid question!  And, you learn very quickly that you can't bring everything!  But, you should be able to bring everything that you need.  So, here's what I bring with me when I travel light!
– I wound up choosing the JanSport backpack for each of us.  The things I looked for in a backpack were price, size, and padded handles (comfort!).  I looked at a lot of reviews and chose one that was consistently high on comfort.  There are definitely better backpacks out there, especially for travel, but this fit our budget and needs!  And, it's been with me on several trips now and still looks great and works great!

– Since space was at a premium, lugging books around wasn't really an option.  I really like my Kindle Fire because I am able to not only read books, but I could go online.  I enjoy posting my travel photos for my family back home to see.  My husband prefers the Paperwhite because it's simple and just does books.  It holds a much better charge than my Fire since all he is doing is reading books.  It's nice to have options.
– I enjoy the DK Eyewitness and Top 10 Books.  They tend to be small, which makes them easy to pack in my purse while we're out and about for the day.  And, they have lots of useful information about the top places to see wherever you are going.

The Eyewitness Travel books are some of my favorites! They are crammed with great information and small enough to pack in your purse!

iPhone

– Even though I didn't use this for calling or texting, I loved using it for pictures.  And, with wifi at our accommodations, I could just upload my pictures wherever I wanted.  Some folks are savvy enough to have their books on their phone, but that just hurts my eyes!

– If you take any kind of technology – take your chargers!!  And, if you are going to another country, you'll need an adapter.  Make sure the one you choose fits the outlets for the country you are going to.

– The key here is choosing a color palette.  Make sure all your clothes work with each other.  This could easily be a whole post in itself, but you need something comfy for the plane, clothes for walking around that fit the weather and culture you're in.  We like staying in apartments when we travel so we have access to a washing machine.  In Europe they typically don't have dryers, so quick drying clothes are very useful!

Toiletries

– You know the drill for sizing probably by now.

Empty space for treasures

!

– I have to admit I regret not having bought a few things because I just wasn't sure.  Then, I get home and wish I'd gone ahead and bought them.  If you love something, it's in the budget, and it fits in your bag – get it!  The opportunity may not come back up.  Don't go home with regrets!
Is Backpack Travel Worth it?
This I suppose is the big question.  For us, backpack travel is definitely worth it!  We came home realizing that we could have taken one less outfit each!  You just don't need as much as you might think.  And, if you are going to different cities ~ no one is going to notice or care if you are wearing the same shirt again.
In my opinion, the benefits of backpack travel far outweigh the downside.  When you get to your destination, you don't have to wait for luggage and wonder if it made the flight because, well, it's on your back!  And, if you're cruising around some European city that has lovely old cobblestone streets, you don't have to worry about the wheels on your carry-on getting damaged!  (I've done that one before ~ not fun!!)  And, you won't have to waste a lot of time figuring out what to wear.  All of your clothes will match each other, so it's easy to figure out your outfits!  It really does make travel easier when you only have a backpack!
Give it a try and see what you think!  I've used my trusty backpack not only for trekking around Europe with my family, but for conferences and weekend get-aways.  It works!!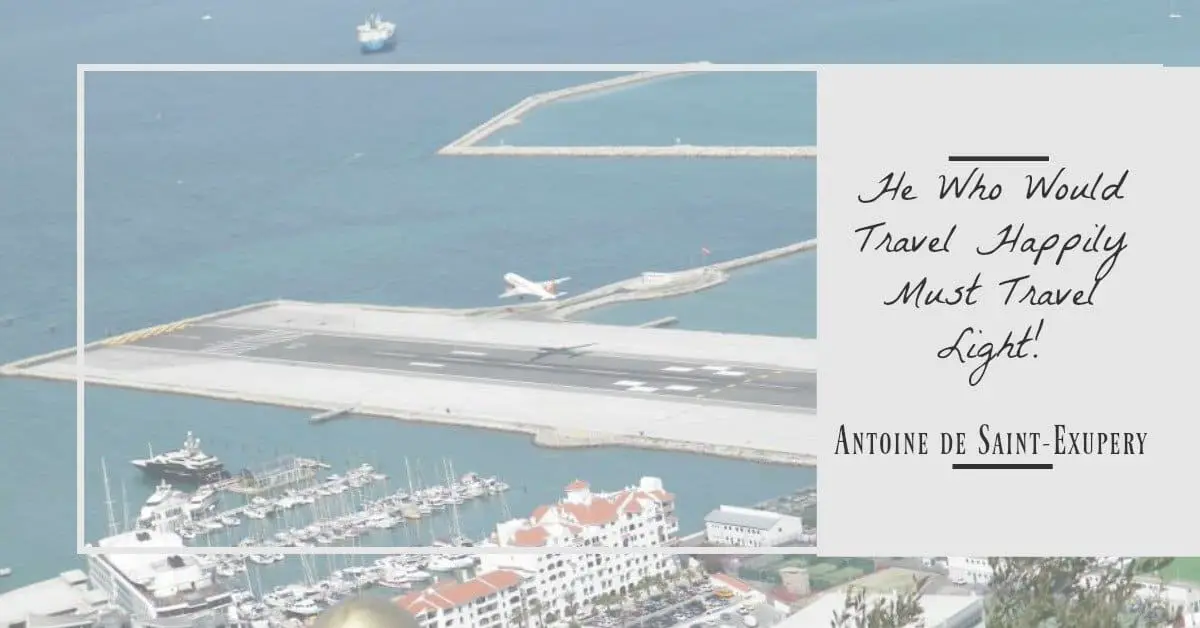 Other Articles You Might Enjoy
How to Pack a Great Travel Med Kit
Top 10 Reasons You'll Absolutely want to Visit the Beautiful Alcazar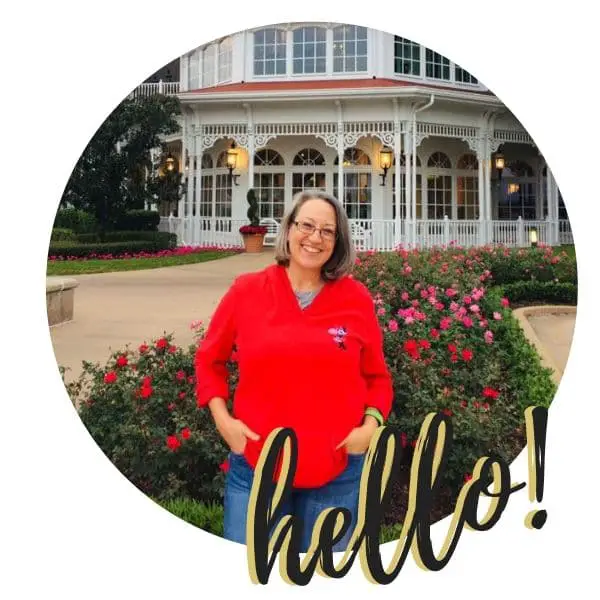 Becki is the author and founder of A Book Lover's Adventures. She has a degree in elementary education, has worked and volunteered in libraries for years, and spent several years in the travel industry. All of this has led to a love of books and travel. Becki loves to share her love by finding literary escapes to share!