Books to Read Before Seeing the Movie!
Here's an updated list of books that will be turned into movies this fall.  I, personally, always feel like it's best to read the book before seeing the movie.  Along that vein, here's my article from this summer where I listed the reasons I think reading the book first is important!  It's got some great points, so check out the article!
In this list, though, I am not limiting it to just children's books /movies this time.  There are some great choices for everyone!  And, I've included a few that have already been released, just because they look good!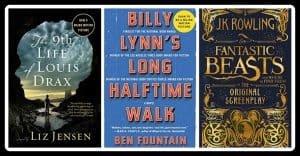 September
The 9th Life of Louis Drax
Title/Author:  The 9th Life of Louis Drax by Liz Jensen
Short Summary:   Nine-year-old Louis Drax is a problem child: bright, precocious, deceitful, and dangerously accident-prone. When he falls off a cliff during a picnic, the accident seems almost predestined.
Louis miraculously survives–but the family has been shattered. Louis' father has vanished, his mother is in shock, and Louis lies in a deep coma from which he may never emerge.
In a renowned coma clinic, a specialist tries to coax Louis back to consciousness. But the boy defies medical logic, startling the doctor out of his safe preconceptions, and drawing him inexorably into the dark heart of Louis' buried world. Only Louis holds the key to the mystery surrounding his fall–and he can't communicate. Or can he?
Movie Date: September 2, 2016
Movie Rating: R
Trailer:
Queen of Katwe
Title/Author:  Queen of Katwe by Tim Crothers
Short Summary:  One day in 2005 while searching for food, nine-year-old Ugandan Phiona Mutesi followed her brother to a dusty veranda where she met Robert Katende.
Katende, a war refugee turned missionary, had an improbable dream: to empower kids in the Katwe slum through chess—a game so foreign there is no word for it in their native language. Laying a chess­board in the dirt, Robert began to teach. At first children came for a free bowl of porridge, but many grew to love the game that—like their daily lives—requires persevering against great obstacles. Of these kids, one girl stood out as an immense talent: Phiona.
By the age of eleven Phiona was her country's junior champion, and at fifteen, the national champion. Now a Woman Candidate Master—the first female titled player in her country's history—Phiona dreams of becoming a Grandmaster, the most elite level in chess. But to reach that goal, she must grapple with everyday life in one of the world's most unstable countries
Movie Date: September 30, 2016
Movie Rating: PG
Trailer:
Miss Peregrine's Home for Peculiar Children
Title/Author:  Miss Peregrine's Home for Peculiar Children by Ransom Riggs
Short Summary: A mysterious island.
   
An abandoned orphanage.
   
A strange collection of very curious photographs.
It all waits to be discovered in Miss Peregrine's Home for Peculiar Children, an unforgettable novel that mixes fiction and photography in a thrilling reading experience. As our story opens, a horrific family tragedy sets sixteen-year-old Jacob journeying to a remote island off the coast of Wales, where he discovers the crumbling ruins of Miss Peregrine's Home for Peculiar Children. As Jacob explores its abandoned bedrooms and hallways, it becomes clear that the children were more than just peculiar. They may have been dangerous. They may have been quarantined on a deserted island for good reason. And somehow—impossible though it seems—they may still be alive. 

A spine-tingling fantasy illustrated with haunting vintage photography, Miss Peregrine's Home for Peculiar Children will delight adults, teens, and anyone who relishes an adventure in the shadows.
Movie Date: September 30, 2016
Movie Rating: PG-13
Trailer:
October
The Great Gilly Hopkins
Title/Author: The Great Gilly Hopkins by Katerine Paterson
Short Summary:  Eleven-year-old Gilly has been stuck in more foster families than she can remember, and she's disliked them all. She has a reputation for being brash, brilliant, and completely unmanageable, and that's the way she likes it. So when she's sent to live with the Trotters—by far the strangest family yet—she knows it's only a temporary problem.
Gilly decides to put her sharp mind to work and get out of there fast. She's determined to no longer be a foster kid. Before long she's devised an elaborate scheme to get her real mother to come rescue her. Unfortunately, the plan doesn't work out quite as she hoped it would…
Movie Rating:  PG
Movie date:  Oct. 6, 2016
Trailer:
https://www.youtube.com/watch?v=DMV66-N7ZGw
The Girl on the Train
Title/Author:  The Girl on the Train by Paula Hawkins
Short Summary:  EVERY DAY THE SAME
Rachel takes the same commuter train every morning and night. Every day she rattles down the track, flashes past a stretch of cozy suburban homes, and stops at the signal that allows her to daily watch the same couple breakfasting on their deck. She's even started to feel like she knows them. Jess and Jason, she calls them. Their life—as she sees it—is perfect. Not unlike the life she recently lost.
UNTIL TODAY
And then she sees something shocking. It's only a minute until the train moves on, but it's enough. Now everything's changed. Unable to keep it to herself, Rachel goes to the police. But is she really as unreliable as they say? Soon she is deeply entangled not only in the investigation but in the lives of everyone involved. Has she done more harm than good?
Movie Date:  October 7, 2016
Movie Rating: R
Trailer:
Middle School: The Worst Years of My Life
Title/Author:  Middle School: The Worst Years of My Life by James Patterson
Short Summary: It's Rafe Khatchadorian's first day at Hills Village Middle School, and it's shaping up to be the worst year ever. He has enough problems at home without throwing his first year of middle school into the mix, but luckily he's got an ace plan for the best year ever–if only he can pull it off. With his best friend Leonardo the Silent awarding him points, Rafe tries to break every rule in his school's oppressive Code of Conduct. Chewing gum in class–5,000 points! Running in the hallway–10,000 points! Pulling the fire alarm–50,000 points!
But not everyone thinks Rafe's plan is a good idea, especially not the teachers, parents, and bullies who keep getting in his way. Will Rafe decide that winning is the only thing that matters? Are things about to go from magic to tragic?
Movie Date: October 7, 2016
Movie Rating: PG
Trailer:
Inferno
Title/Author: Inferno by Dan Brown
Short Summary: Harvard professor of symbology Robert Langdon awakens in an Italian hospital, disoriented and with no recollection of the past thirty-six hours, including the origin of the macabre object hidden in his belongings. With a relentless female assassin trailing them through Florence, he and his resourceful doctor, Sienna Brooks, are forced to flee. Embarking on a harrowing journey, they must unravel a series of codes, which are the work of a brilliant scientist whose obsession with the end of the world is matched only by his passion for one of the most influential masterpieces ever written, Dante Alighieri's The Inferno.
Movie Date: October 28, 2016
Movie Rating: PG-13
Trailer:
November
Billy Lynn's Long Halftime Walk
Title/Author:  Billy Lynn's Long Halftime Walk by Ben Fountain
Short Summary: Three minutes and forty-three seconds of intensive warfare with Iraqi insurgents—caught on tape by an embedded Fox News crew—has transformed the eight surviving men of Bravo Squad into America's most sought-after heroes. Now they're on a media-intensive nationwide tour to reinvigorate public support for the war. On this rainy Thanksgiving Day, the Bravos are guests of a Dallas football team, slated to be part of the halftime show.
Among the Bravos is nineteen-year-old Specialist Billy Lynn. Surrounded by patriots sporting flag pins on their lapels and support our troops bumper stickers, he is thrust into the company of the team's owner and his coterie of wealthy colleagues; a born-again cheerleader; a veteran Hollywood producer; and supersized players eager for a vicarious taste of war. Over the course of this day, Billy will drink and brawl, yearn for home and mourn those missing, face a heart-wrenching decision and discover pure love and a bitter wisdom far beyond his years.
Movie Rating: R
Movie Date:  November 11, 2016
Trailer:
Fantastic Beasts and Where to Find Them
Title/Author:  Fantastic Beasts and Where to Find Them by J.K. Rowling
Short Summary:  When Magizoologist Newt Scamander arrives in New York, he intends his stay to be just a brief stopover. However, when his magical case is misplaced and some of Newt's fantastic beasts escape, it spells trouble for everyone…
Movie Rating: PG-13
Movie date:  November 18, 2016
Trailer:
I don't know about you, but I have a few books I want to read now!  And, a few movies to look forward to seeing!  Which movies are you most excited about?  Let me know!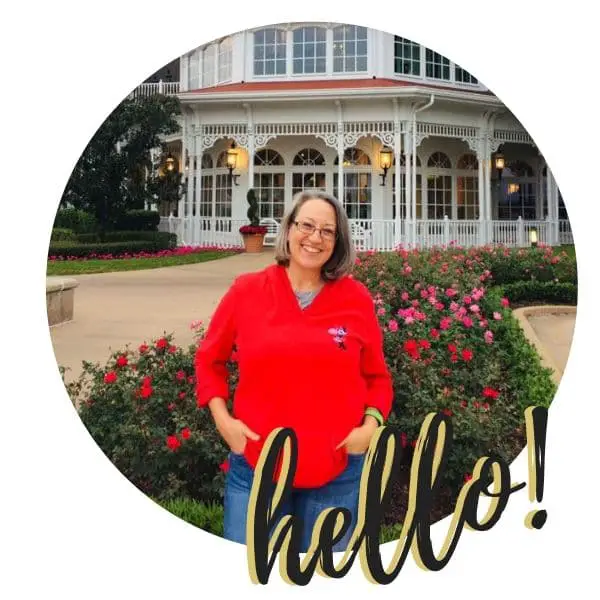 Becki is the author and founder of A Book Lover's Adventures. She has a degree in elementary education, has worked and volunteered in libraries for years, and spent several years in the travel industry. All of this has led to a love of books and travel. Becki loves to share her love by finding literary escapes to share!