My Favorite Things to Do in Kansas City & Why You Need to Visit!
Welcome to my Hometown Tourist Project!  Each week we will be treated to a new blogger giving us a tour of their hometown.  Throughout the year we will be going all over the country and even up into Canada!  Today I am pleased to introduce you to Amy Stafford who blogs at ShowMe Suburban.  Amy's blog is about…  But, today Amy is going to introduce us to her hometown of Kansas City, MO and share with us all her favorite things to do in Kansas City and why we should put KC in our travel plans!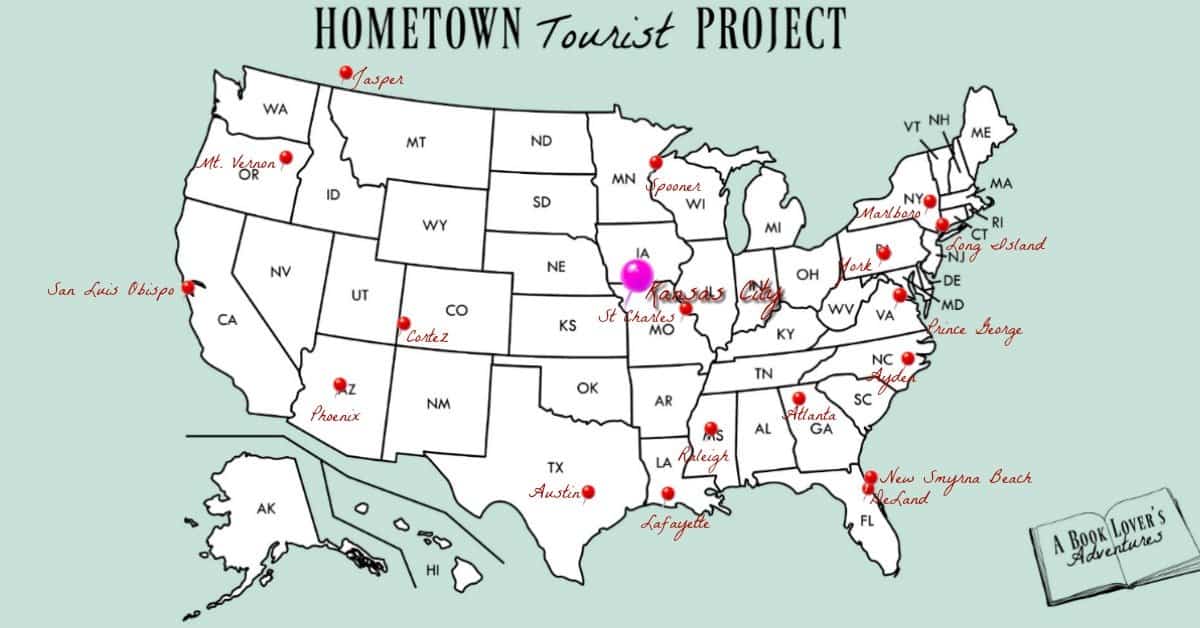 Hometown Tourist Project Week # 21 – Kansas City, MO
By: Amy Stafford
Cowtown.
That's what they call our city.  I guess I can't blame them, because as you touch down at Kansas City International Airport, you'll probably notice cows grazing just beyond the security fence.
Sure, we have cows.  But don't let them fool you.  Kansas City has another nickname, too.  It more than lives up to being called "The Paris of the Plains."
Let Me Introduce Myself
Hey there!  I'm Amy and I blog at ShowMe Suburban, where I help busy working women create better self, home, and community.  When I'm not working at my day job or writing for my audience, you can find me traipsing around Kansas City, Missouri.
Like any other major city, Kansas City has major league sports teams, shopping districts, and amusement parks.  Oh… and we're famous for our barbecue!  But there are a few sides of Kansas City you might not know about.  I'd love to share them with you!
The Soulful Side of Kansas City
In its heyday during the 1920s and 1930s, Kansas City was on the cutting edge of jazz music.  Alcohol flowed freely during the prohibition era thanks to political boss Tom Pendergast.  As a result, Kansas City enjoyed a vibrant nightlife.  KC's dance halls stocked with revelers were dollar signs in the eyes of live musicians and jazz legends.
Today, Kansas City's jazz scene is alive and well in the 18th & Vine Jazz district.  Stop in at The Blue Room or The Gem to catch some top-rate jazz and a (now legal) cocktail.  Swing by the American Jazz Museum, grab some barbecue at Arthur Bryant's (Another Kansas City must), and peruse the Negro Leagues Baseball Museum next door – a unique point of pride for KC.
Check out the book Paris of the Plains by John Simonson for an anecdotal look at Kansas City in years past.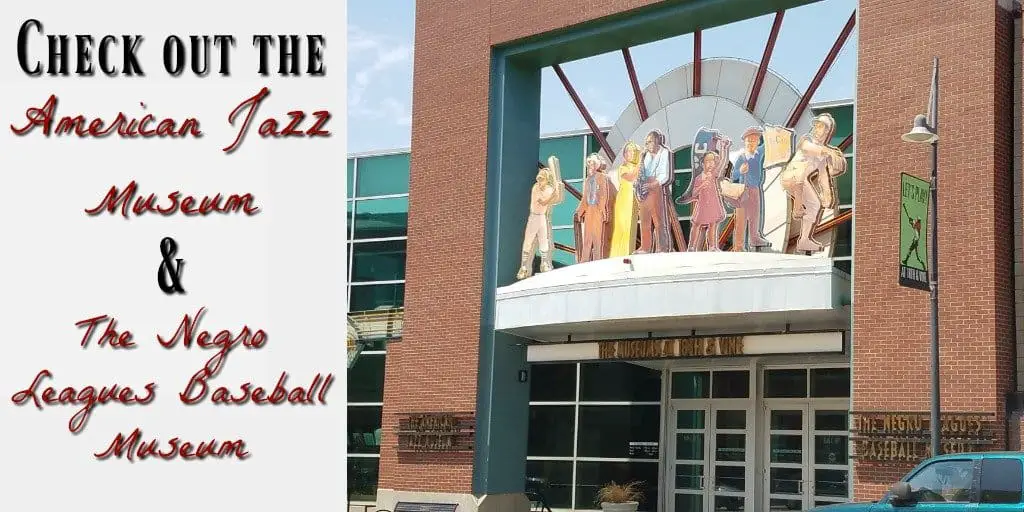 The Educational Side of Kansas City
Speaking of museums, Kansas City doesn't disappoint.
A few of my favorites are the National World War I Museum and Memorial, and The Nelson-Atkins Museum of Art.
National World War I Museum
Nestled on the western edge of downtown Kansas City, the National World War I Museum and Memorial offer a fascinating and somber look at the state of war in the early 20th century.
Peruse the museum and special exhibitions to learn how soldiers lived and died on the battlefield.  See amazing war artifacts, such as tanks, cannons, even letters written from the warfront to loved ones back home.  There's even an exhibit on the role women played in The Great War.
My Favorites In the NWWIM
While the entire museum is great, I do have a few favorite spots.
First, the simulated trenches and rural bombing aftermath scene provide a sense of the chaos and devastation endured by both soldiers and civilians during wartime.
Second, the show-stopping view of the Kansas City skyline from the top of the Liberty Memorial Tower is a can't-miss.
The National World War I Museum and Memorial are a must for world history buffs and military fans.  It's one of our favorite places to take out-of-town guests, both for the history and the beautiful views of the city.
The Nelson-Atkins Museum of Art
Driving through the Plaza district of Kansas City, you won't miss the Nelson.  The 20-foot shuttlecocks strewn over its lawn are a dead giveaway that it's near.
The Nelson-Atkins Museum of Art  boasts a vast and widely-varied collection, from ancient sculptures to modern-day abstract wonders.  See one of Monet's Water Lillies, 14th century suits of armor for horse and human, and the intricately-detailed inner coffin of ancient Egyptian Meret-It-Es.
Personally, I love to get lost in the serene world of Diebenkorn's painting Interior With a Book, part of the Nelson's modern art collection.
The Seedy Side of Kansas City
While Kansas Citians are as friendly as they come, we do have a few skeletons in our closet.  If you love a good scandal, exploring Kansas City's darker history might be your favorite thing about the Paris of the Plains.
Downtown Kansas City Tour
Hop aboard the trolley for a historic tour of downtown Kansas City.  History buffs will be fascinated by Kansas City Fun Tours' discussion of Tom Pendergast, the political boss who used his connections to let the liquor flow during prohibition.
In addition to his dirty dealings with alcohol, Pendergast allegedly controlled the Kansas City police force, rigged elections, and worked with the mafia during the 1920s and 1930s.  It's the stuff of film noir, and it's probably all true… probably.
If you'd like to read more about the Pendergast political machine and the havoc it bore on Kansas City, check out Tom's Town:  Kansas City and the Pendergast Legend by William H. Reddig, and Pendergast! by Lawrence H. Larsen and Nancy J. Hulston.
Kansas City Mob Tour
Speaking of the mafia… Cowtown is no slouch when it comes to organized crime.
Various mafia and gang factions made Kansas City a hotbed of illegal activity from the 1920s to the 1970s.  Watch any mob flick from the Golden Age of Hollywood, and Kansas City is bound to come up in the dialogue.
The books on organized crime in Kansas City are too numerous to mention, but a tour tops them all.  Always one of my favorite things to do in Kansas City is the Gangster Tour!  You can get a first-hand look at the hideouts and haunts of historical Kansas City mobsters.  Check it out here – Kansas City Gangster Tour.
Our old friend Tom Pendergast is highlighted again.  You'll also learn about the infamous Union Station Massacre, where gangsters shot FBI agents who were transporting criminal Frank Nash.  Bullet holes from the 1933 shootout are still visible on the outside of Union Station today.
My Favorite Things to do In Kansas City
They call us Cowtown, but Kansas City has so much more to offer.  I hope you enjoyed this list of my favorite things to do in Kansas City ~ or the Paris of the Plains.  I've only scratched the surface – check out the VisitKC website for a full list of things to do.
Pay us a visit, and you'll discover even more intriguing history, educational experiences, and fun activities.  Kansas City has a storied history, a vibrant art and music culture, and, yes… cows.
More About Amy & ShowMe Suburban
Amy helps busy working women learn better self care, create and maintain a home they love, and get involved in their community.  And, speaking from personal experience, her home monthly cleaning checklist is pretty awesome!!
You can grab your own copy of it here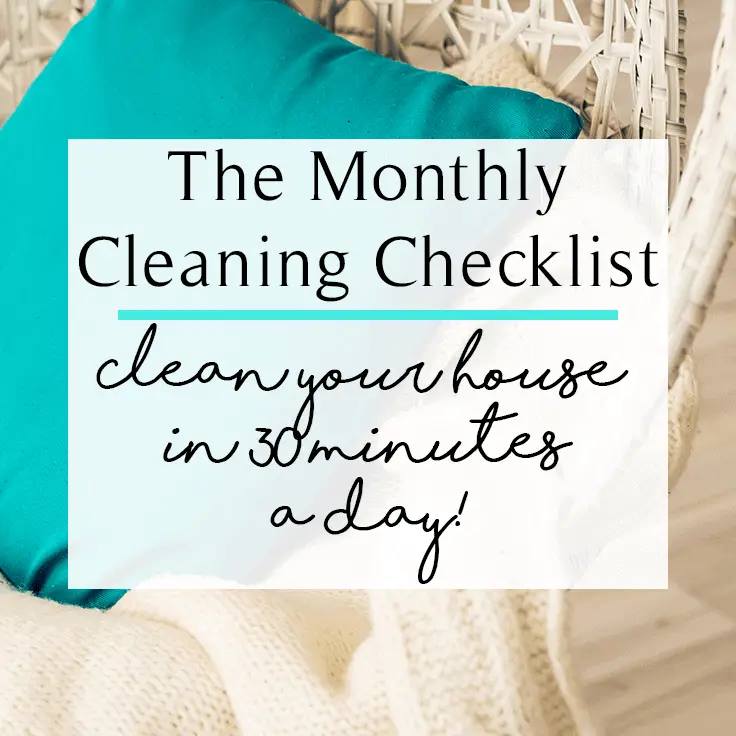 Let's Get Social
You can find ShowMe Suburban on social media

Other Articles You Might Enjoy
Hometown Tourist Project series
My Surprising Day as a Hometown Tourist ~ DeLand, Florida
The Ringling Museum a Fascinating & Unique Museum
A Book Lover in Indianapolis ~ What you Need to Know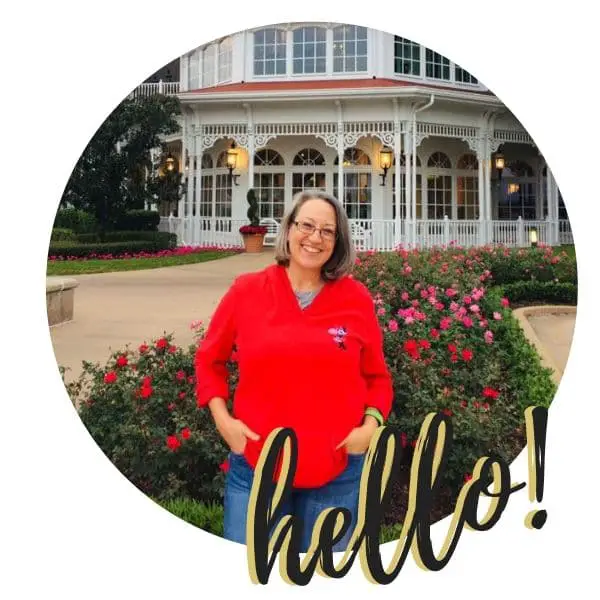 Becki is the author and founder of A Book Lover's Adventures. She has a degree in elementary education, has worked and volunteered in libraries for years, and spent several years in the travel industry. All of this has led to a love of books and travel. Becki loves to share her love by finding literary escapes to share!