A Book Lover in Indianapolis ~ What you Need to Know
I don't know about you, but when I travel I love to check out "book-ish" spots in each new city.  I recently had the fun opportunity to visit Indianapolis, and while Indy might not be on your literary Bucket List. But, I thought it would be fun to find the great spots that Book Lover's should visit when visiting Indy.  So, if you happen to be a book lover in Indianapolis here's a few of the spots I found that you'll enjoy!
A Book Lover in Indianapolis
"In honor of his wit & wisdom, the KVML champions the literary, artistic and cultural contributions of the late writer, artist and teacher , and Indianapolis native Kurt Vonnegut.  The library and museum serve as a cultural and educational resource unique to the nation."
Any book lover in Indianapolis should definitely make time to stop by this museum!  It is worth your time and the $8.00 entry fee.  And, if you're lucky like I was, you can get a guided tour through the museum.  The bits and pieces of Vonnegut's life are laid out and make for a very interesting visit!
Tip: The museum opens at noon, so plan accordingly!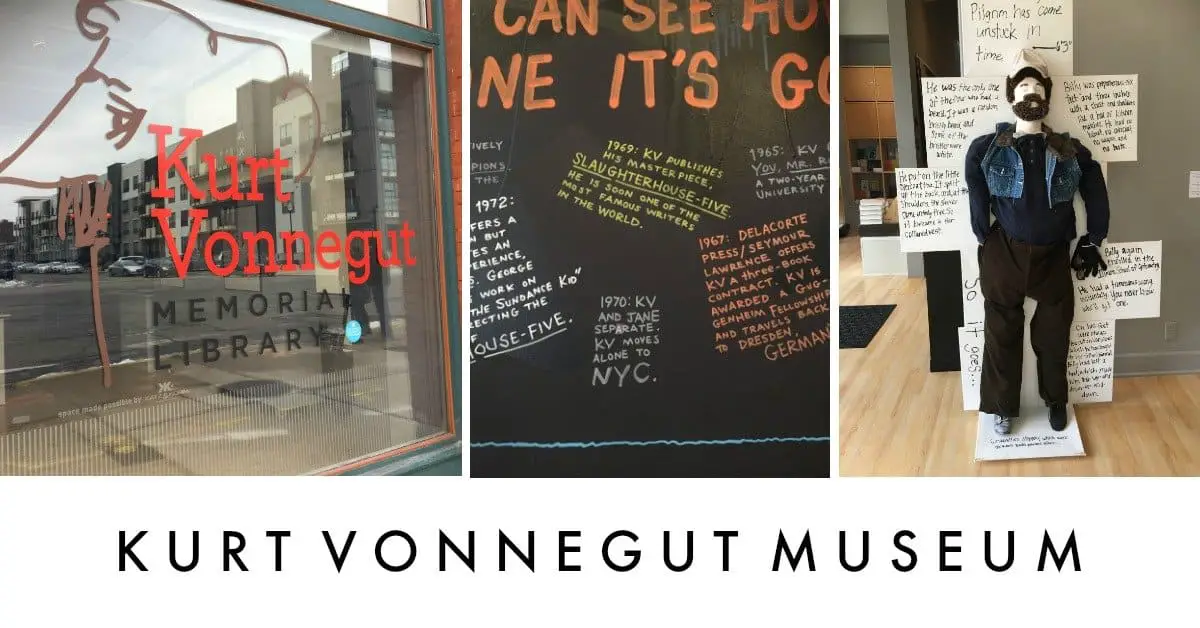 Butler University's Irwin Library
On the north side of Indianapolis, you'll find Butler University. If you enjoy libraries as I do, you'll probably find this one pretty fascinating!  Designed by Minoru Yamasaki, the library opened 1963 and dedicated to William G. Irwin. The library was designed to look like books lined up neatly on a shelf!
Inside the library, there is a fountain, which I found to be both beautiful and soothing. I would imagine students who are in the midst of exams find this library to be a great place to be.
Tip: Because of the design, you'll want to check out the library at night when the lights are on!
Central Library
I am a huge fan of public libraries!  I go to our local library weekly.  And, more often than not, I will check out local libraries when traveling.
Central Library was built, well completed, in 1917. It is made from Indiana limestone built upon a Vermont marble base in Greek Doric style.  If you happen to be in town, it's a beautiful building and worth checking out!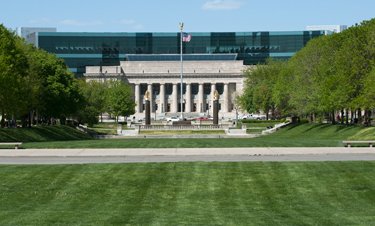 Indy Reads Books
We found this cool little non-profit bookstore.  It has a  nice selection and is comfortable to hang out in.
I've never seen a "non-profit" bookstore before.  Their mission is to promote and improve literacy of adults and families in central Indiana.  Since profits go to Indy Reads whose mission is that 100% of Indianapolis reads, this is a worthy mission!!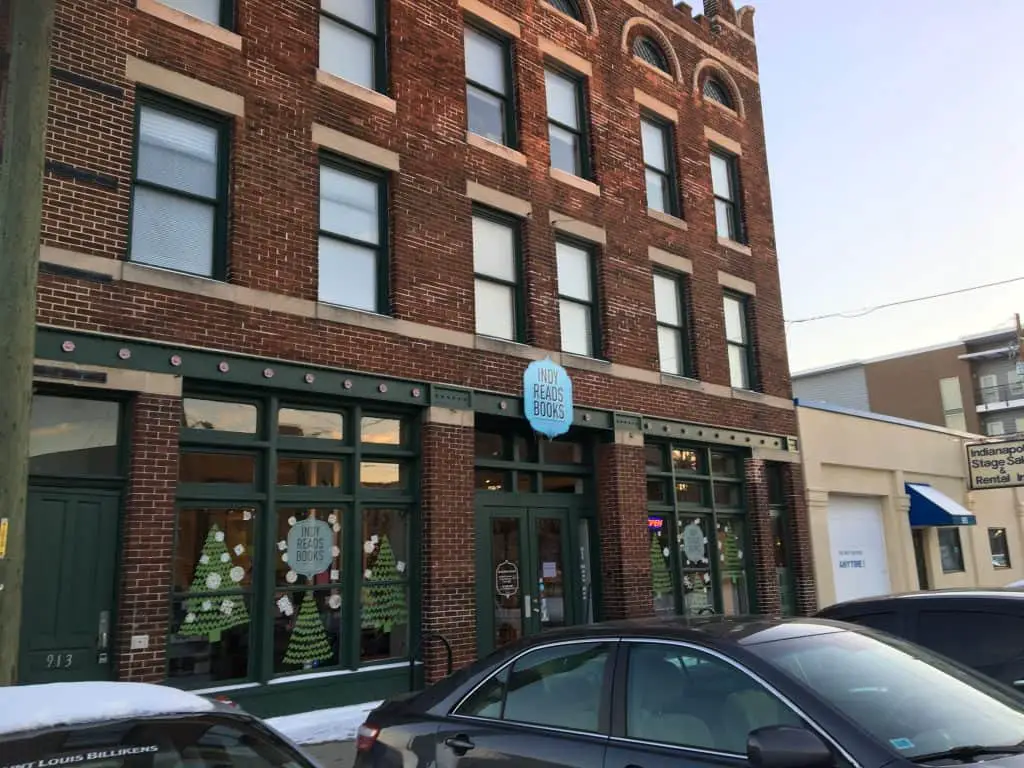 Pogue's Run
There runs a stream through the heart of Indianapolis which is actually underground for about 2-miles!  Apparently, about a century ago, city designers decided that this stream didn't fit into their plans for the city, so they buried it.  So, for approximately 2 miles, there is a tunnel where this stream runs.  And, depending on the time of year and recent rainfall amounts it may be trickling or roaring.
This hidden stream beneath Indianapolis made an appearance in best-selling novel Underground Airlines by Ben Winters.

Other Articles You Might Enjoy
Pogue's Run – Indianapolis (from Atlas Obsura)
Indianapolis with Teens ~ What You Need to See & Do
Mr. Penumbra's 24-Hour Bookstore ~ Book Review
What I'm Reading… February 2018 (Book Reviews & Recommendations)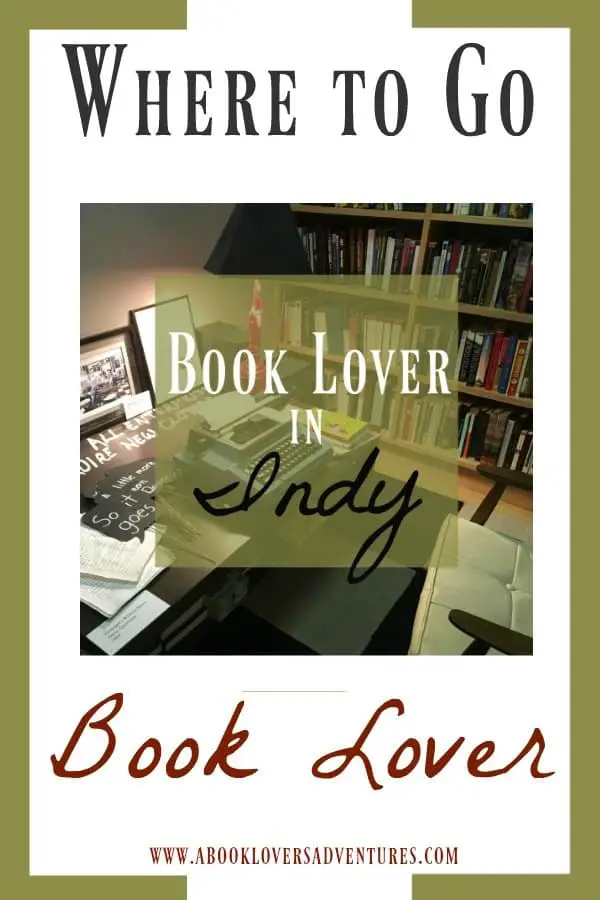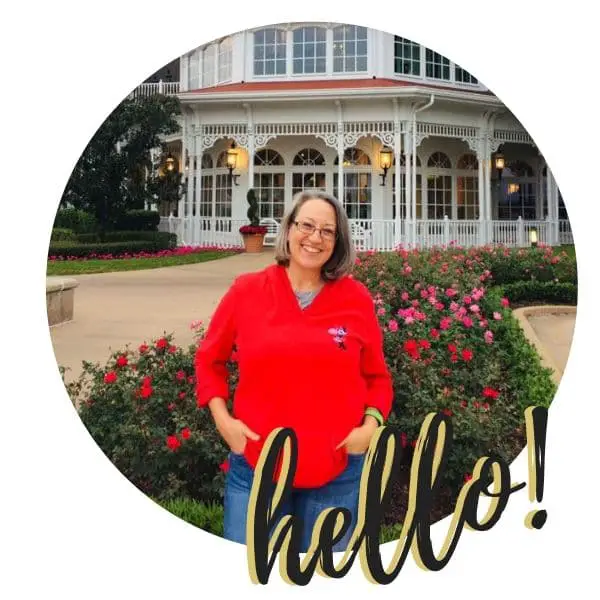 Becki is the author and founder of A Book Lover's Adventures. She has a degree in elementary education, has worked and volunteered in libraries for years, and spent several years in the travel industry. All of this has led to a love of books and travel. Becki loves to share her love by finding literary escapes to share!