Things to do in Greeley, Colorado ~ What to See & Do
Welcome to my Hometown Tourist Project!  Each week we will be treated to a new blogger giving us a tour of their hometown.  Throughout the year we will be going all over the country and even up into Canada!  Today I am pleased to introduce you to Lauren Gonikishvili who blogs at Explorer Momma.  Lauren's blog is about amazing recipes, cultural experiences, and new adventures to make the world better for our kids.  But, today Lauren is going to introduce us to her hometown of Greeley, CO and share with us her favorite things to do in Greeley !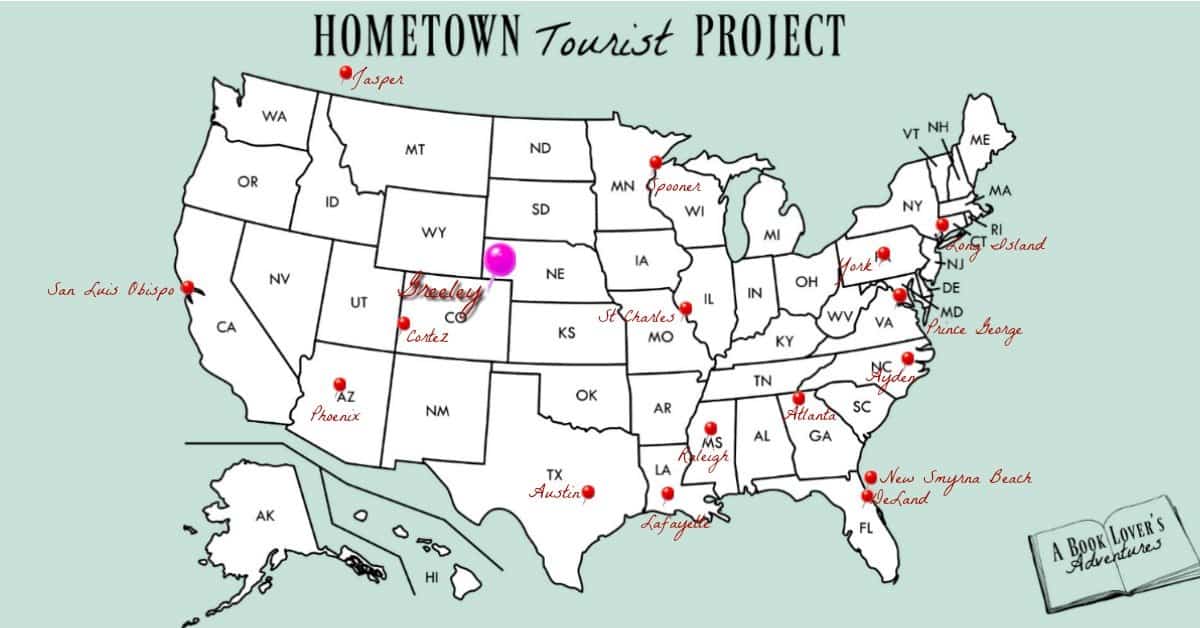 My Favorite Things to do in Greeley
By: Lauren Gonikishvili
Hello to all you readers of A Book Lover's Adventures! I'm so excited to be writing to you today to tell you about one of my favorite places in the world, my own hometown, Greeley, Colorado.
Before I get into the high points and reasons to love Greeley, let me introduce myself. My name's Lauren, and I blog over at Explorer Momma. I'm a mom to two amazing kids growing up so fast! My daughter's now nine and my son five. Some of my main interests involve reading, travel, cooking, and history.
My Personal Love of Greeley, CO
There are so many things I love about Greeley, and often they connect to personal childhood experiences just as I'm sure you have many memories about your hometown. In that vein, I'm going to start our tour with a childhood favorite.
JB's Drive-In
JB's Drive-In is a local landmark established in 1937. They were forced to close for one year during the war (World War II) but were able to re-open the next year using the entire family's ration books. They've been at it ever since, and I have many fond memories of the place. I have a vivid memory of all us neighborhood kids getting sundaes after the BIG circus event, and the shock when my dear friend Larissa ordered a marshmallow sundae! Craziness. Of course, there were also all those times sitting in the orange booths with my dad being so excited to pick up the table PHONE to place our order. For a bit of nostalgia and an old time drive-in, definitely stop in to JB's.
Centennial Village
Did I'm mention I'm into history? I'm fascinated with the lives of people who lived in a place and the happenings that shaped them and their lives. Therefore, one of my favorite places to visit in Greeley, Colorado is an open-air museum called Centennial Village. 
The museum now has 35 historical buildings, which have been moved together to create the experience and to present a history of early pioneer settling on the western high plains. One of the buildings is even a local one room school house that still holds yearly summer school sessions where students dress in pioneer clothing and attend lessons just as they would have over 100 years ago. Imagine Anne of Green Gables as she breaks a slate over Gilbert Blythe's head. It's fabulous.
Not only did I attend the school when in elementary school, but now my own daughter has as well. Also, my grandfather has a tie to the school. Evidently long before the school house was moved to the museum grounds, my grandfather as a young man was burning weeds out on the farm. He became a little too confidant and the prairie winds blew the fire out of control. Guess where the fire went? That's right, just nearly up to the school. I've been told it was only FEET from the school house when they finally got it put out. Yes, my grandfather almost burnt down the Centennial Village school. I'm so glad he didn't because it means so much to everyone who's had a chance to learn there!
Greeley is very proud of our City of Greeley Museums and events, and a visit to any one of them would definitely be worth your time and full of their own individual stories.
Are you or do you know anyone into model railroading? Greeley, Colorado has one of the most amazing model railroad museums in the western United States. My son went through a Thomas the Tank Engine phase, but I don't know if he or my father enjoy our yearly visits more. There's something there for every age, and the attention to detail is quite spectacular. The museum features over 600 railroad-related artifacts including the 5,500 sq. ft. operating model railroad called "the finest model railroad I've ever seen", by the senior editor of Model Railroader magazine, Jim Hediger.
This place is loved by the community, proven by its large number of volunteers and sponsors. Initially, it took 5 and a half years and over 30,000 hours of community volunteer work to set up the models, terrain, and museum. Try to find the fire fighters on the mountainside with the working smoke coming from the fires. There are so many things to see, be sure to ask for a scavenger hunt sheet as you enter!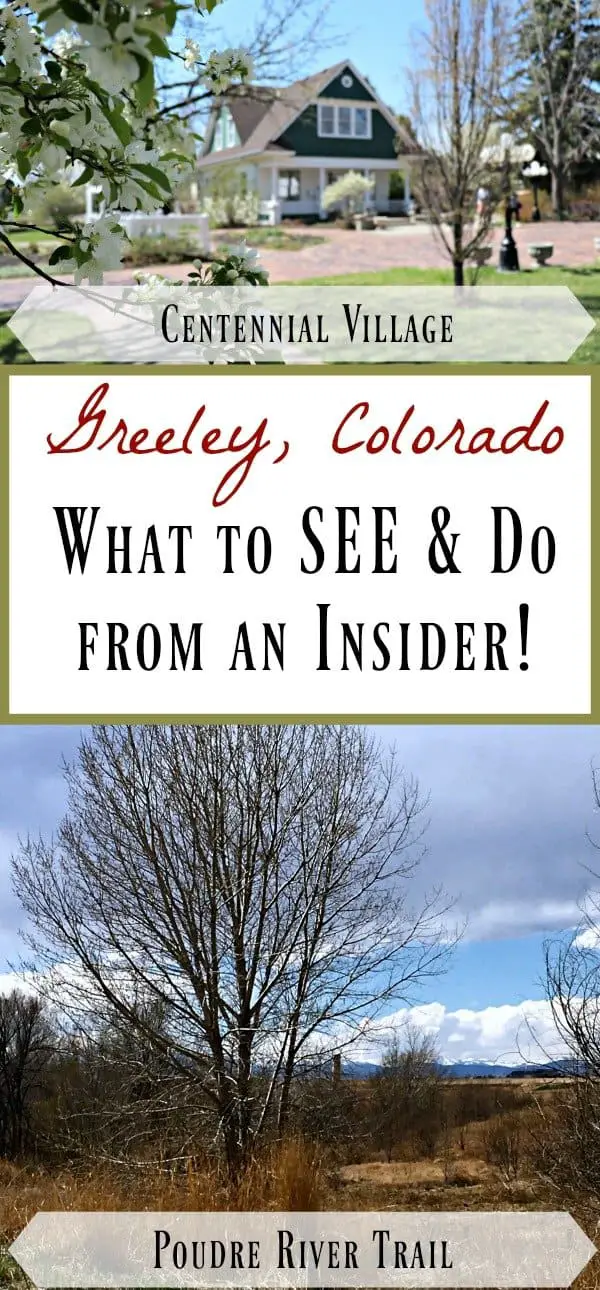 Nature and Scenery
Okay, that all sounds good, but what if you're not fascinated by history as I am? (Crazy person – just kidding!) Greeley, Colorado has so many events and other amazing activities to enjoy.
Poudre River Trail
Growing up in Colorado, I'm a mountain girl. Even though Greeley is on the plains, the mountains are just to the west of us. Estes Park, Colorado is only about an hour away. Many of us take every advantage we can to get out and about to enjoy the gorgeous Colorado sunshine. We have paths all around our neighborhood, which I'm excited to say is soon to attach to the Poudre River Trail.
The Poudre River Trail
 is 21 miles of well-maintained paved pathway for walking, biking, roller-blading, skipping, jumping, and just generally enjoying exercise in the outdoors. You can walk to the trail or park at several trailheads and take advantage of the informational signs telling the history of different areas (oops! more history – I love it!). Get the whole family out to appreciate the mountain views and warm sunshine.
The Greeley Independence Stampede
One of the favorite things to do in Greeley is the Greeley Independence Stampede!  It's a huge draw to the area, and one of the most looked forward to events by Greeleyites.  Every summer in the two weeks before the Fourth of July, the Stampede comes to town. What does that mean? Well, there's a traditional summer carnival with rides and games for kids and adults alike, PRCA rodeo, a concert series, food, bull fighting, a demolition derby, and more!
The celebration culminates with a fun Fourth of July parade through town led by a jet flyover and a herd of bulls. There are generally rodeos in the afternoon and time to appreciate the food. Then in the evening, the concert series comes to a dramatic end with a big name followed by fireworks.
I have been going to the parade nearly EVERY year since I was about two, and it's become one of those traditions in our family. You know the kind, the ones where you are required to do almost the exact same thing every year. We confer with friends and past neighbors, pick our spot, and save it as early as allowed. It's absolutely necessary to dress in red, white, and blue! And, you had to bring plenty of donuts and coffee for the morning, with the occasional healthier option. You also always bring a card game or two for before the parade starts, but they're rarely played. It's absolutely necessary to oooh and ahhh over everything that passes, although there's always the inevitable grumbling and nostalgia at the end about how much better it was in years past.
No matter what, we love it and celebrate the time with friends and the community!
Books and Local Authors
Now I would be remiss if I did not mention Greeley in literature and some of my favorite local authors! I have two books to recommend about Greeley, Colorado and the surrounding areas.  The first one by best-selling author James A. Michener. His great work, Centennial: A Novel was written to commemorate the Bicentennial in 1976 and is a saga and celebration of the frontier. It brings to light the glory of America's past with the story of Colorado, the Centennial State. The University of Northern Colorado library is called the James A. Michener library, and 1976 he donated thirty-seven linear feet of his papers to them, which became the James A. Michener Papers and Special Collections at the University Libraries. It's pretty much required reading if you grow up in Greeley or attend the university.
Another less well-known book I absolutely love is Isabella J. Bird's book, A Lady's Life in the Rocky Mountains. This is the true story in journal and letters of Isabella's experience as a traveler and explorer in the wild west, just recently opened up to pioneers. Ms. Bird was the daughter of a clergyman and found a love of travel as she looked for the ideal climate to improve her health. This is an awesome story of an empowered woman who could take care of herself just fine in difficult conditions. A rare female view into this time period of rattlesnakes, beautiful landscapes, grizzly bears, and attractive lawless men, oh my! Much of it reads like a novel, and I enjoyed it very much.
When I was in high school I often visited a coffee shop near the school called Margie's Java Joint. My amazing high school French teacher, Mlle. Davis, organized weekly coffee nights there where we spoke in French for the entire first hour and pretended to be intellectuals in Paris. It was such a fun time, and it was made even more special by the occasional sightings of local author Connie Willis scribbling away at her own table.
If you are a science fiction fan who loves history you need to read pretty much anything by Connie Willis. Several of her books are set in the same world in the future with connecting characters involved in historical time travel. The Doomsday Book and To Say Nothing of the Dog are my two favorites but are actually quite different. Each book is a complete history lesson full of crises, past and future and the rush to the end to tie everything together. The Doomsday Book is mainly 1300s, black plague, and much more a serious drama. To Say Nothing of the Dog is a light-hearted romp through Victorian England, punting on the Cherwell, straw boater hats, ladies in frills, Canterbury Cathedral, and a million threads that amazingly all come together to form a very satisfactory ending.
If you like Christian historical romance, you need to read Tamera Alexander. I call her a local author although she now lives in Tennessee and sets her novels there. She started out her writing career in the evenings while she worked at the University of Northern Colorado here in Greeley. Many of her early books are set in the Rocky Mountains. They paint an amazing picture of the time period with heart-felt, strong characters. This is not my normal genre, but I love her and her family, and her books!
So Many Things to do in Greeley
As you can see, there are so many things to do in Greeley.  And, there are so many other things I'd love to include in this post! Greeley is the home of the University of Northern Colorado. And they have many events throughout the year including the fabulous UNC Jazz Festival in April. There's Friday music on the 9th Street Plaza in summer, the Arts Festival in July, Weldwerks if you're into sampling a local brew, the Greeley Icehaus, the local airfield, and awesome parks for kids or a picnic. There's so much more! I could probably write a book, and I am proud of our quickly growing town and its history.
Thanks so much to A Book Lover's Adventures for this chance to really take a look at what I love about Greeley, Colorado. I hope you get even a glimpse of it from reading this post a have a chance to visit the area yourself one day. Cheers to our hometowns!
More About Lauren & Explorer Momma
Over at Explorer Momma I say I explore the world and all the flavor in it. I blog about amazing recipes, cultural experiences, and new adventures to make the world better for our kids. In addition, I provide tips and resources to simplify food, travel, learning, and fun for moms and their adventurer kids.
I'd love for you to check it out over at https://explorermomma.com, join our newsletter, or print out a free kids' travel journal printable for your next vacation!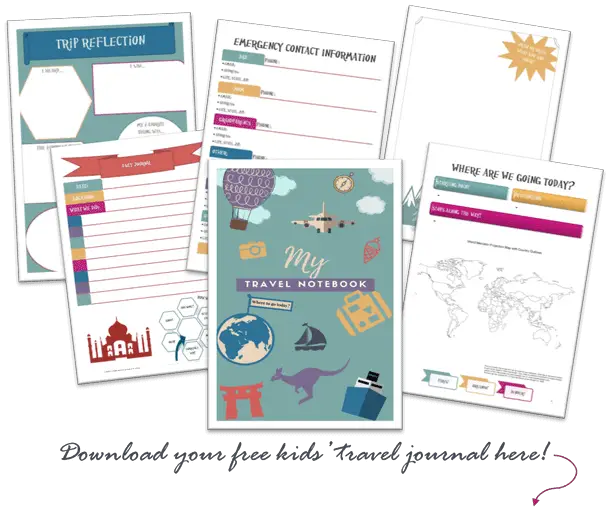 Let's Get Social
You can find Explorer Momma on Social Media…
Other Articles You Might Enjoy
Road Trip ~ 10 Helpful Tips to Keep You Happy
Travel Intentionally ~ The Surprising Reasons You'll Want to Try It
5 Tips for Traveling with Teens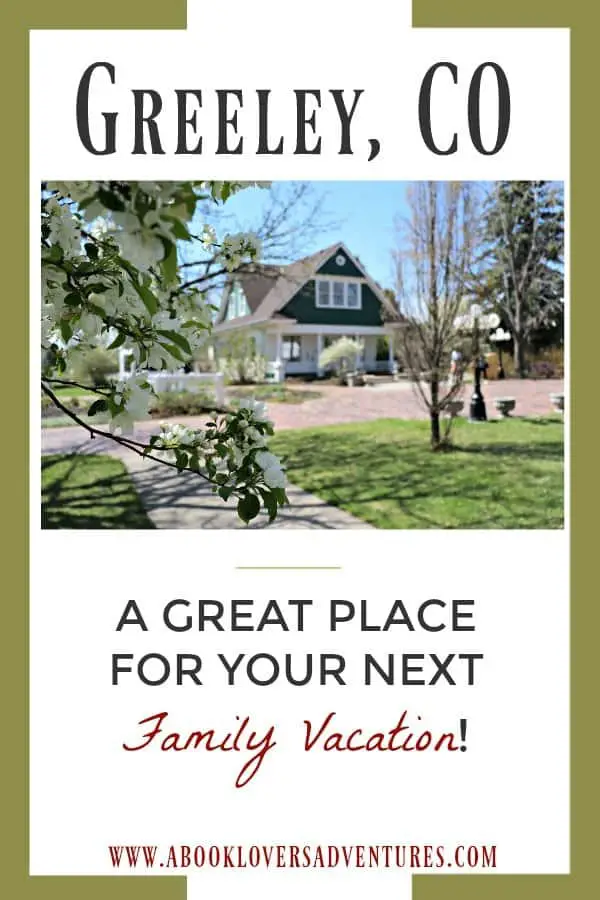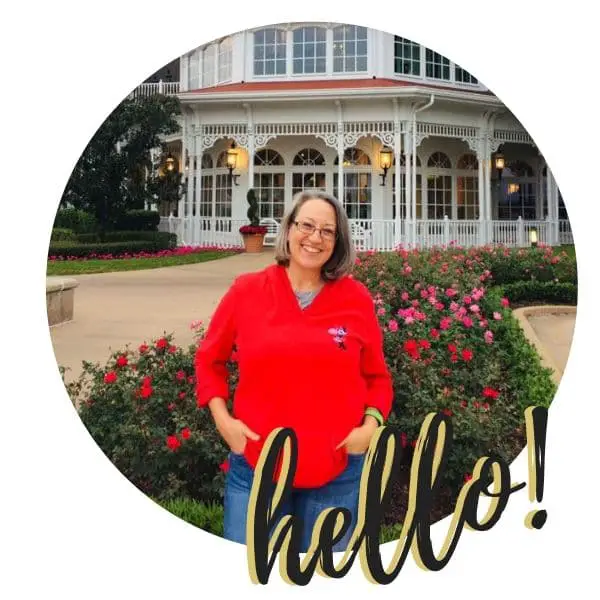 Becki is the author and founder of A Book Lover's Adventures. She has a degree in elementary education, has worked and volunteered in libraries for years, and spent several years in the travel industry. All of this has led to a love of books and travel. Becki loves to share her love by finding literary escapes to share!