Book Review – Meows and Mistletoe | 8 Christmas Romances in One
For the first 12 days of December I will be hosting a 12 Days of Christmas Books! Each day I will review a different Christmas book that I think you might enjoy this holiday season. For this eighth day of Christmas Books here is my book review for Meows and Mistletoe.
The 8th Day of Christmas Books
On this eighth Day of Christmas Books, I bring to you an anthology with eight different holiday stories! They are all set in the same small coastal town in Florida, Cat's Paw Cove, and share a few of the same characters. But otherwise, you've got eight fantastic Christmas romances from eight different authors!
Authors: Sharon Buchbinder, Candace Colt, Darcy Devlon, Mia Ellas, Kerry Evelyn, Kristal Hollis, Debra Jess, and Sue-Ellen Welfonder
Eight holiday tales in the magical town of Cat's Paw Cove, Florida.
FAMILIAR BLESSINGS by Candace Colt
A gifted medium, Theo Blessing renounced her magic, tired of being hounded by the greedy dead. Former Army Ranger Ethan Cooper promised to repay a debt to a man whose wise counsel brought him out of war's dark shadow. Ethan appears on Theo's doorstep with a puzzling letter. If what it says is true, the reluctant medium and skeptical Ranger must travel back to 1720 to save a young boy from the gallows.
CHRISTMAS AT MOON MIST MANOR by Kerry Evelyn
Lanie and Matt Saunders return to Cat's Paw Cove two years after their first disastrous Christmas there. When a mysterious kitten leads Matt back in time, can he right the wrongs of the past and give his expectant wife the perfect Christmas?
CHARLOTTE REDBIRD: GHOST COACH by Sharon Buchbinder
With the help of hunky real estate agent, Dylan Graham, life coach Charly Redbird and her new kitten have found the perfect home next to a cemetery. Charly gets a new client right away, who happens to be her neighbor—and a ghost. What could possibly go wrong?
GNOME FOR THE HOLIDAYS by Kristal Hollis
When an empath who's failed at every relationship impulsively kisses an enchanted garden gnome, he magically turns into a real man. Together they must find his one true love and end the curse by Christmas or he'll be forever alone and trapped within his stone prison.
RING MA BELL by Debra Jess
In 1979, Michael Bell fell in love with high seas radio technician Dvorah Levi's voice as she guided him to safety, but their marriage was cut short by a bullet. Forty years later, Dvorah still mourns him. Can a special holiday and a magical Sherwood cat bring him back?
PURRFECTLY CHRISTMAS by Mia Ellas
Faerie Sormey Johnson moved to Cat's Paw Cove to live a quiet life as a human until a sexy werewolf deputy needs her help tracking down a murderous monster. When Sormey offers herself as bait, the cost may be more than she bargained for.
COLLYWOBBLES FOR CHRISTMAS by Sue-Ellen Welfonder
The fate of star-crossed lovers falls into the magical paws of a time-traveling kitten determined to right an ancient wrong and claim the greatest Christmas gift of all – love.
NEW YEAR'S KISS by Darcy Devlon
In order to overcome a family curse, Griffin Brooks, the town's hotshot assistant fire chief, must earn his true love's trust. Trina Lancaster knows she can release Griffin's curse, but will her magical family baggage be a deal-breaker?
My Thoughts
I love a good anthology! It is such a great way to "meet" new authors and revisit some old favorites! In Meows and Mistletoe, I was familiar with author Kerry Evelyn and Kristal Hollis, but all the others were new to me. So, I very much enjoy getting to know 6 new authors!
Having each of the stories take place in the same fictional town of Cat's Paw Cove, Florida is incredibly clever. Being a Florida girl, and having been to many of our lovely coast towns, I found this a lot of fun to read. Cat's Paw Cove is a magical town, but only a few can really see just how magical it is!
Each of the stories are very different. I love that the authors are in a variety of genres and well, obviously they each have their own writing styles. For example, Kerry Evelyn is a contemporary romance author, Kristal Hollis is a paranormal romance author, and Sue-Ellen Welfonder writes historical fiction.
I like though, being able to plow through a story quickly and know that more stories await! Because there are eight stories, each are fairly short, so it doesn't take too much of a commitment to get through each of them. An easy book to pick up and put down as time allows.
If you enjoy reading new authors and want to try them out, this is a really fun way to do it. Grab a copy of Meows and Mistletoe now and get reading!
The Full 12 Days of Christmas Books
If you'd like to check out the complete list of the 12 Days of Christmas Books, you can find that here.
Other Articles You Might Enjoy
No Christmas Gifts?! Giving Experiences Instead of Gifts!
10 Delightful Christmas books that will make you Holiday Ready
Book Review | Love on the Beach by Kerry Evelyn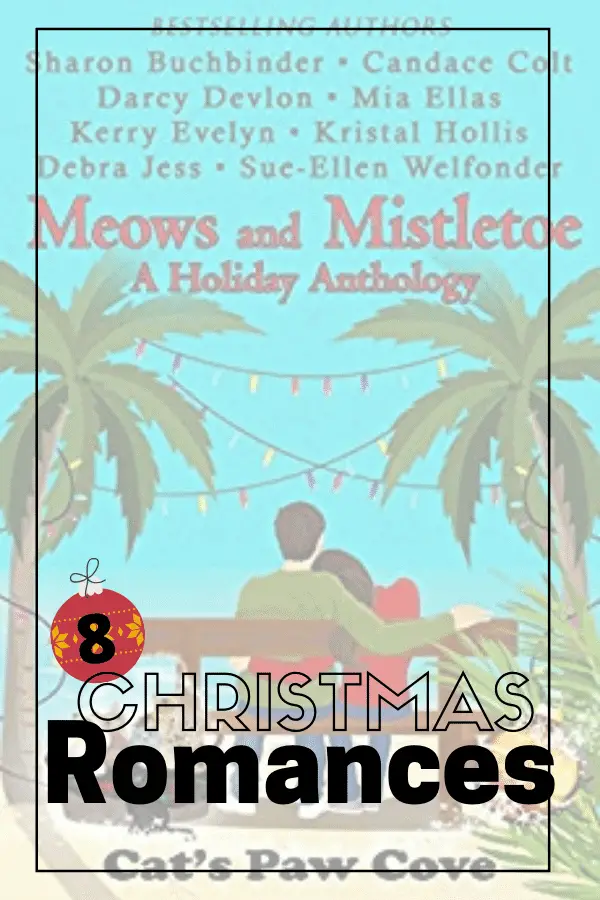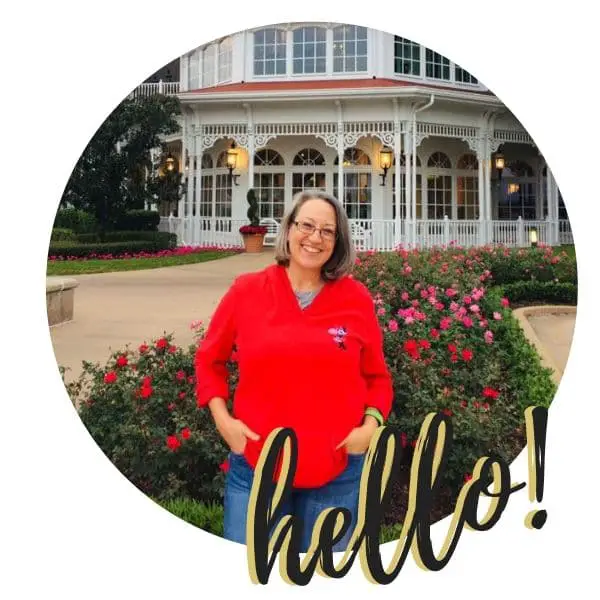 Becki is the author and founder of A Book Lover's Adventures. She has a degree in elementary education, has worked and volunteered in libraries for years, and spent several years in the travel industry. All of this has led to a love of books and travel. Becki loves to share her love by finding literary escapes to share!