Beyond Power by Connie Mann- 4.5 Exhilarating Stars
If you are a fan of romantic suspense novels, then this book is for you! Romantic suspense novels are definitely some of my favorites. I was very excited when I got the opportunity to read Beyond Power by Connie Mann early, so I could bring you this review.
Romantic Suspense Novels
Before we jump into the review, you might be wondering what defines a romantic suspense novel. So here is my definition of what they are.
Romantic Suspense novels are defined as romance novels where a mystery, adventure or suspense plays a big part of the plot.
I am a big fan of romantic suspense novels. I love a good mystery or adventure, but I really like the happy ending that comes with a romance novel.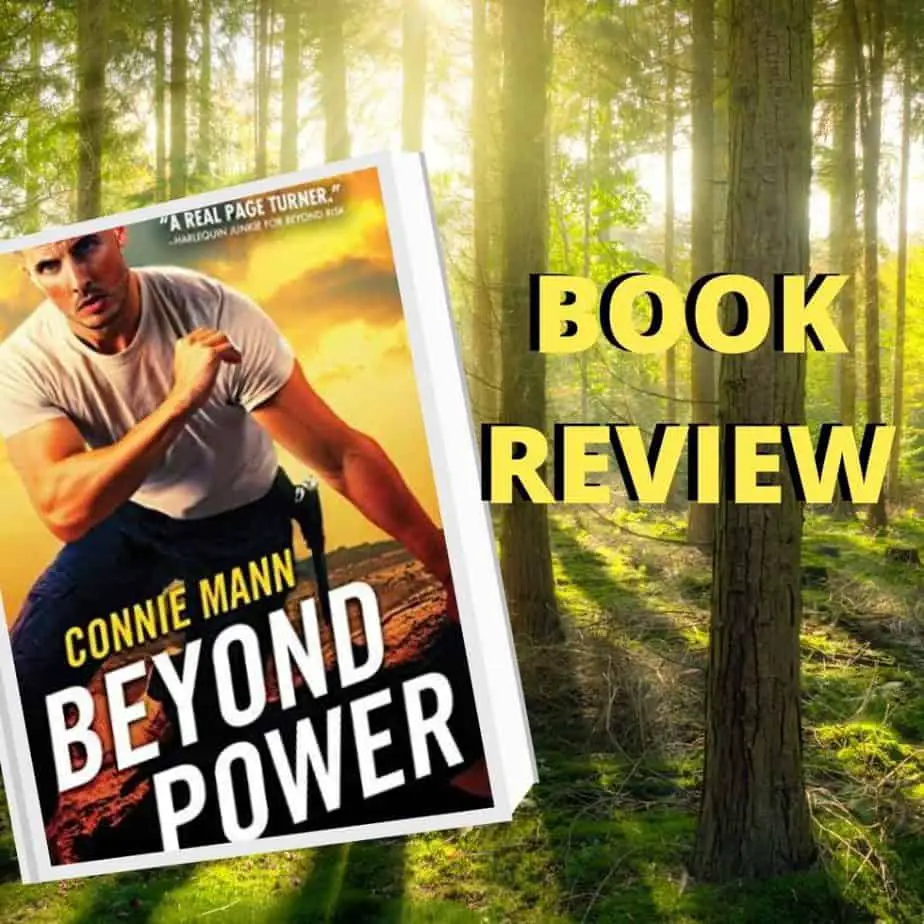 Summary of Beyond Power
When your heart's involved…
If you dare venture beyond Disney's magic and Miami's high-rises, you'll find yourself in Florida's untamed wilderness. A bush pilot and officer for the Florida Fish and Wildlife Conservation Commission, Josh Tanner is one of the tough cops needed to manage these rugged areas. And the minute he finds Delilah Atwood deep in the woods without a good explanation, he knows something is very wrong…
All the stakes are raised…
Delilah barely escaped her ultra-fundamental militia family years ago. Now she's back to save her sixteen-year-old sister, and no government man is going to stop her. Josh isn't going to stand by and watch Delilah risk her life, but unless he can get her to trust him, she may end up being the next victim.
My Thoughts
I am a huge fan of Connie Mann and her books, so anytime a new book comes out from her, I am excited. I am especially excited when I am lucky enough to snag an Advanced Reader Copy of one of her new books.
Connie's Florida Wildlife Warriors series is an action-packed peek into the untamed world of Florida's wild interior. Beyond Power is the second in the series and is focused on Josh Tanner's story.
In this fast-paced adventure, we get a glimpse into the underworld of the ultra-fundamental militia in the unruly Ocala Forest. The FWC is used to the survivalist living amongst them in the Ocala Forest, but when rumors of a militia trying to form in their forest their concern ramps up.
Delilah, a survivor of one of the families living in the forest, grew up with no trust of law enforcement. So, trusting Josh is a huge stretch for her. But, so save her sister, Delilah must make the tough choice.
Josh is everything we like in an alpha male hero. He is handsome, rugged, tough, and kind. He has a big heart, but also knows how to protect those who need protection.
Delilah is skittish. She is independent, or has learned to become independent. Even though she has tried to escape the family and the rules and lifestyle she grew up with, she realizes that some of those same skills are going to keep her alive now.
Josh and Delilah make a good team when working together. I enjoyed watching the fences both had built around their hearts come down piece by piece.
Connie's books tend to be heavy on the suspense, which I really enjoy. But, the romance is masterfully woven into the mystery and adventure making it a well crafted story you'll enjoy spending time with.
All in all, I loved Beyond Power and am already looking forward to her next book!
Settings
The Ocala Forest – bears, alligators, snakes; acres and acres of untamed Florida
Ocklawaha River – beautiful, natural with its own hidden dangers
Quotes
Here are some of my favorite quotes from Beyond Power by Connie Mann.
If only humans were as predictable as the monkeys she'd come back to Ocala to study.
…courage wasn't the absence of fear. Courage meant looking fear in the eye and doing the right thing anyway.
About the Author
Connie Mann is both an author and a USCG-licensed boat captain and lives and works near the rivers and forests that provide the backdrop for the Florida Wildlife Warriors series. She's gotten to know several amazing FWC officers and thought these rugged (and often under-appreciated) law enforcement officers would make great heroes for a romantic suspense series. They've been gracious with their knowledge (all mistakes are hers) and she's had a blast bringing this part of Florida to life through this series.
Florida Wildlife Warriors:
Other Articles you Might Enjoy
Book Review – Angel Falls by Connie Mann
Book Review – Crossing in Time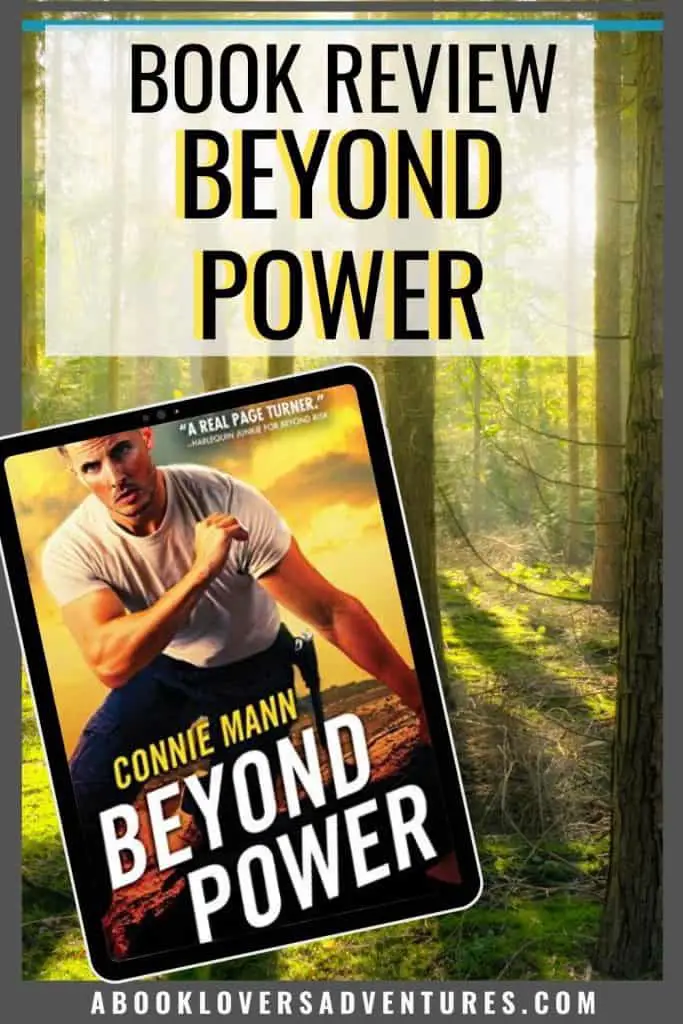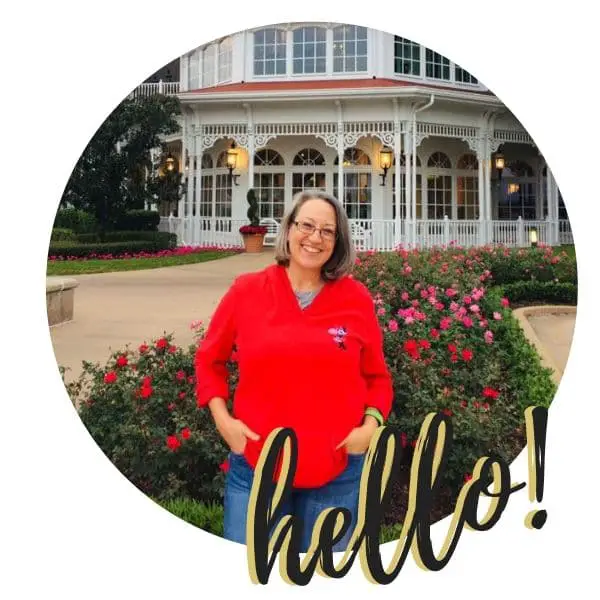 Becki is the author and founder of A Book Lover's Adventures. She has a degree in elementary education, has worked and volunteered in libraries for years, and spent several years in the travel industry. All of this has led to a love of books and travel. Becki loves to share her love by finding literary escapes to share!