13 Most Terrifying Books You Need to Read
If you look through my website, you will potentially notice that there is not one single book review of a horror book! So, not being a fan of creepy books, I didn't know where to start when trying to compile a list of the most terrifying books. So, I put it out the those who know ~ my friends, family, and readers! What I got back is a list of 13 (curious that I got back 13!) creepy books to read that will scare your pants off!
So, if you enjoy reading creepy books until every noise you hear scares you ~ you'll love this list!!

Why we like Creepy Books to read
In doing my research for this article, I got to wondering why some people really enjoy reading horror stories.  I love this quote from Lou Morgan in her article "Why do we Read Scary Books?":
"We're a peculiar lot when you think about it: we work so hard to make our world, our environment safer… and then we actively seek out things that will make us afraid. Horror movies, urban legends, ghost stories. We hunt down the darkness and we revel in it. Why? Because, this way, we can control it."
The thought is that we like reading scary books because we can face our fears in a controlled environment, so to speak. So, you can face your fear of creepy clowns without actually having to deal with a creepy clown yourself.
I remember when I was working in an elementary school library being surprised at how many children enjoyed reading the scary books. We were continually on the hunt for more age-appropriate creepy books! Author R.L. Stine was always a great gateway for kids into the world of scary. And from there, some moved on to some of the scarier, more realistic books.
It seems that reading horror stories is kind of a right of passage for all of us, especially in our early teen years. Through horror stories, we are able to learn a lot about ourselves and the world by reading these creatively crafted stories. And, for children especially, there is now a reason and an acceptable way to talk about some of their biggest fears with their friends. It helps them to understand and relate to each other in a new way.
How Our Body Responds to Fear
Along with the life lessons that can come from reading horror stories (stay out of the basement!), there are responses that happen within our bodies too! According to research, about 10% of the population are what might be called adrenaline junkies. And for some, the adrenaline "high" can come through horror entertainment (books, movies, TV shows, etc.).
In her article, "Psychology of Fear: Exploring the Science Behind Horror Entertainment", Tricia Hussung writes:
" Horror entertainment can trigger the fight-or-flight response, which comes with a boost in adrenaline, endorphins and dopamine while viewers are in a safe space. The brain can process surroundings and conclude that the experience isn't a true threat."
So, in the process of getting your pants scared off, because your brain can process that you are in a safe spot, you can enjoy the rush of the chemicals coursing through your body.
But, for some of us (myself included), apparently the brain doesn't signal quickly enough (?) and we definitely don't enjoy the adrenaline rush that some get. I have noticed that I tend to stay in the fight-or-flight mode and am not able to move on. I am definitely not part of the 10% I talked about earlier!
Many though, enjoy and continue to come back to the most terrifying books. The racing heartbeat, the quickening of the breath, the intense emotions that come along with reading a well-crafted horror story keeps them coming back for more!
Our Most Terrifying Books List
So, when I put it out to the masses, or at least my friends, family, and fellow readers, I was happy to see that a great variety of them enjoyed creepy books to read. Or at the very least, they had a scary book make an impression on them at some point in their life!
Now, these are just in alphabetical order. But, here's our list of books we think are the Most Terrifying Books we could find!
I remember this story broke when I was about 10 or 11 years old. There was a series of newspaper articles that told the whole story. And, being the kids who thought we knew it all, we decided to read the whole story on Halloween night. Ugh!! I can't imagine why I don't like creepy books to read!
In December 1975, the Lutz family moved into their new home on suburban Long Island. George and Kathleen Lutz knew that, one year earlier, Ronald DeFeo had murdered his parents, brothers, and sisters in the house, but the property—complete with boathouse and swimming pool—and the price had been too good to pass up.
Twenty-eight days later, the entire Lutz family fled in terror.
It's hard to believe that this is Stephen King's first book! But, first book or not, this is still one of the most terrifying books of all time!
Carrie White may be picked on by her classmates, but she has a gift. She can move things with her mind. Doors lock. Candles fall. This is her power and her problem. Then, an act of kindness, as spontaneous as the vicious taunts of her classmates, offers Carrie a chance to be a normal…until an unexpected cruelty turns her gift into a weapon of horror and destruction that no one will ever forget.

Another good creepy book to read from Stephen King.
Gerald and Jessie Burlingame have gone to their summer home on a warm weekday in October for a romantic getaway. After being handcuffed to her bedposts, Jessie tires of her husband's games, but when Gerald refuses to stop, the evening ends with deadly consequences. Still handcuffed, Jessie is trapped and alone.
Over the next 28 hours, in the lakeside house that has become a prison, Jessie will come face to face with all the things she has ever feared. Her only company is a hungry stray dog and the various voices that fill her mind. As night comes, she is unsure whether it is her imagination or if she has another companion: someone watching her from the corner of her dark bedroom.
There is a reason clowns are something a lot of people are scared of! It is most definitely one of the most terrifying books out there.
Welcome to Derry, Maine. It's a small city, a place as hauntingly familiar as your own hometown. Only in Derry the haunting is real.
They were seven teenagers when they first stumbled upon the horror. Now they are grown-up men and women who have gone out into the big world to gain success and happiness. But the promise they made twenty-eight years ago calls them reunite in the same place where, as teenagers, they battled an evil creature that preyed on the city's children. Now, children are being murdered again and their repressed memories of that terrifying summer return as they prepare to once again battle the monster lurking in Derry's sewers.
Serial Killer books have long been some of the scariest books ever written, in my opinion. This James Patterson book came in as one of the most terrifying books.
In Los Angeles, a reporter investigating a series of murders is killed.
Then, in Chapel Hill, North Carolina, a beautiful medical intern suddenly disappears.
This is the sequel to Along Came a Spider. And Washington D.C.'s Alex Cross is back to solve the most baffling and terrifying murder case ever.
Two clever pattern killers are collaborating, cooperating, competing-and they are working coast to coast.
When I read this summary, it's hard not to picture Kathy Bates! There is a reason this is one of the most terrifying books and movies out there! So, if you enjoy creepy, well this is one of the best creepy books to read!
Paul Sheldon is a bestselling novelist who has finally met his number one fan. Her name is Annie Wilkes, and she is more than a rabid reader—she is Paul's nurse, tending his shattered body after an automobile accident. But she is also furious that the author has killed off her favorite character in his latest book. Annie becomes his captor, keeping him prisoner in her isolated house.
Annie wants Paul to write a book that brings Misery back to life—just for her. She has a lot of ways to spur him on. One is a needle. Another is an axe. And if they don't work, she can get really nasty.
I always wondered about the spelling of "cemetery" in the title. Why is it spelled "wrong?" So, I did a little research, and Stephen King spelled it as Sematary because the sign in the book was written by children. The local Pet Sematary is where children bury their beloved pets when they die. Knowing this just adds another level of creep to the story!
When Dr. Louis Creed takes a new job and moves his family to the idyllic rural town of Ludlow, Maine, this new beginning seems too good to be true.
Despite Ludlow's tranquility, an undercurrent of danger exists here. Those trucks on the road outside the Creed's beautiful old home travel by just a little too quickly, for one thing…as is evidenced by the makeshift graveyard in the nearby woods where generations of children have buried their beloved pets.
Then there are the warnings to Louis both real and from the depths of his nightmares that he should not venture beyond the borders of this little graveyard where another burial ground lures with seductive promises and ungodly temptations. A blood-chilling truth is hidden there—one more terrifying than death itself, and hideously more powerful. As Louis is about to discover for himself sometimes, dead is better…
Yep, another creepy book to read from Stephen King.
When you mix the forces of evil with Stephen King, you get one of the most terrifying books in the bunch!
Ben Mears has returned to Jerusalem's Lot in hopes that exploring the history of the Marsten House, an old mansion long the subject of rumor and speculation, will help him cast out his personal devils and provide inspiration for his new book.
But when two young boys venture into the woods, and only one returns alive, Mears begins to realize that something sinister is at work—in fact, his hometown is under siege from forces of darkness far beyond his imagination. And only he, with a small group of allies, can hope to contain the evil that is growing within the borders of this small New England town.
While this may not be a traditional "most terrifying books" it is certainly scary! Even though it doesn't have the jump scares or creepy clowns it still made the list. Because this story is too real for too many of us. As someone who is watching a parent struggle with dementia, this book is very frightening and sad!
Alice Howland, happily married with three grown children and a house on the Cape, is a celebrated Harvard professor at the height of her career when she notices a forgetfulness creeping into her life. As confusion starts to cloud her thinking and her memory begins to fail her, she receives a devastating diagnosis: early-onset Alzheimer's disease.
Fiercely independent, Alice struggles to maintain her lifestyle and live in the moment, even as her sense of self is being stripped away. In turns heartbreaking, inspiring and terrifying, Still Alice captures in remarkable detail what's it's like to literally lose your mind…

Edgar Allen Poe is another legend within the realm of scary books! He certainly knew how to set the stage and build a suspenseful story and has written some of the most terrifying books.
It is told by an unnamed narrator who endeavors to convince the reader of his sanity while describing a murder he committed. The victim was an old man with a filmy "vulture-eye", as the narrator calls it.
The murder is carefully calculated, and the murderer hides the body by dismembering it and hiding it under the floorboards. Ultimately the narrator's guilt manifests itself in the form of the sound—possibly hallucinatory—of the old man's heart still beating under the floorboards.
Talk about creepy! Might be one of the scariest books every written? What do you think?
Originally published in 1971, The Exorcist, one of the most controversial and scariest books ever written, went on to become a literary phenomenon: It spent fifty-seven weeks on the New York Times bestseller list, seventeen consecutively at number one.
Inspired by a true story of a child's demonic possession in the 1940s, William Peter Blatty created an iconic novel that focuses on Regan, the eleven-year-old daughter of a movie actress residing in Washington, D.C. A small group of overwhelmed yet determined individuals must rescue Regan from her unspeakable fate, and the drama that ensues is gripping and unfailingly terrifying.
This is without a doubt one of the most terrifying books ever written!
The Shining has long been considered one of the scariest books ever written. The movie is probably up there too! I mean, can't you just picture Jack Nicholson's face <<shiver>>. Certainly one of the most terrifying books!
Jack Torrance's new job at the Overlook Hotel is the perfect chance for a fresh start. As the off-season caretaker at the atmospheric old hotel, he'll have plenty of time to spend reconnecting with his family and working on his writing. But as the harsh winter weather sets in, the idyllic location feels ever more remote . . . and more sinister. And the only one to notice the strange and terrible forces gathering around the Overlook is Danny Torrance, a uniquely gifted five-year-old.
Dean Koontz comes in with one of our most terrifying books – Tick Tock.
Tommy Phan is a successful detective novelist, living the American Dream in southern California.
One evening he comes home to find a small rag doll on his doorstep. It's a simple doll, covered entirely in white cloth, with crossed black stitches for the eyes and mouth, and another pair forming an X over the heart. Curious, he brings it inside. That night, Tommy hears an odd popping sound and looks up to see the stitches breaking over the doll's heart.
And in minutes the fabric of Tommy Phan's reality will be torn apart. Something terrifying emerges from the pristine white cloth, something that will follow Tommy wherever he goes. Something that he can't destroy.
It wants Tommy's life and he doesn't know why. He has only one ally, a beautiful, strangely intuitive waitress he meets by chance-or by a design far beyond his comprehension. He has too many questions, no answers, and very little time. Because the vicious and demonically clever doll has left this warning on Tommy's computer screen: The deadline is dawn.
Creepy books to read
Now obviously, this list is not all-inclusive! I'm sure there are many, many more creepy books to read that could make the Most Terrifying Books list! But, if you are looking for a good scare, these books will certainly get you started.
And while Stephen King may be the king creep, there are several other authors who also bring in some of the most terrifying books. Who would you add to this list? What do you think are the scariest books ever written?
Feel free to grab your free Reading Challenge Checklist and read through them all!
Other Articles You Might Enjoy
Miss Peregrine's Home for Peculiar Children ~ Book Review
The Devil's Apprentice – Book Review
Crossing in Time – Book review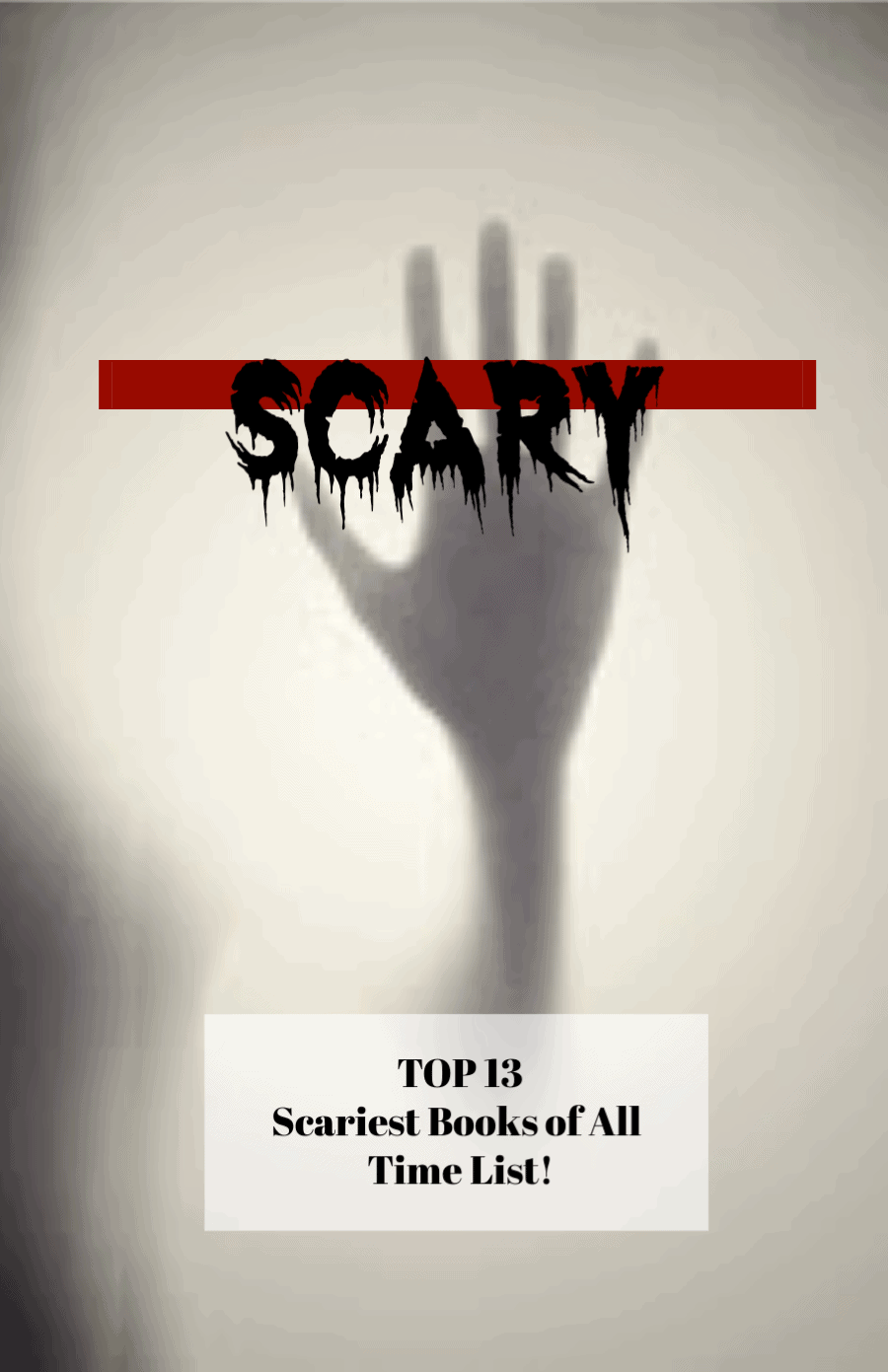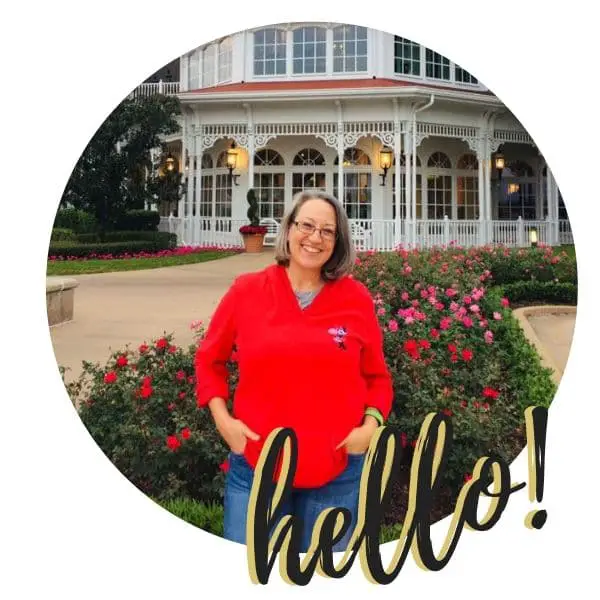 Becki is the author and founder of A Book Lover's Adventures. She has a degree in elementary education, has worked and volunteered in libraries for years, and spent several years in the travel industry. All of this has led to a love of books and travel. Becki loves to share her love by finding literary escapes to share!