Book Review – Crossing in Time by DL Orton
It's time for another Blog Tour with The Write Reads. I always enjoy being part of one of Dave's blog tours.
If you're a fan of dystopian or time-travel romance, you'll want to check this series out. DL Orton does a great job of setting the scene and pulling you in from the beginning.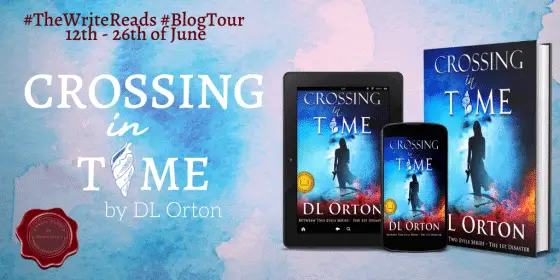 Summary
When offered a one-way trip to the past, Iz sacrifices everything for a chance to change her dystopian future—and see her murdered lover one last time.
After a perilous journey through a black hole, she wakes up on a tropical beach, buck naked and mortally wounded—but twenty years younger! With only hours to live, she must convince an enraptured but skeptical twenty-something guy to fix their future relationship and thereby save the planet (no one is quite sure why.)
But it's easier said than done, as success means losing him to a brainy, smart-mouthed bombshell (her younger self), and that's a heartbreaker, save the world or not.
Across the infinite expanse of space and time, love endures…
My Thoughts
Isabel and Diego reunite after several years apart. But, it is apparent that neither one really got over or forgot the other over that time. This time though, they are hoping for a happier ending.
Fate though can be cruel! When a devastating event puts into motion events out of their control, Isabel and Diego are swirled into a story of global devastation and time travel.
The story is action-packed and does a good job of keeping the reader invested and involved. We learn who Isabel and Diego are, what their past was, and what their future might be.
Isabel, who starts out to be a bit of a wishy-washy character, turns into a powerhouse. She is determined to do what she can to save Diego and their future, even to the point of sacrificing herself.
Hang on to your hat and go ahead and purchase the next two books when you grab Crossing in Time! You won't want to wait to find out what happens in this story.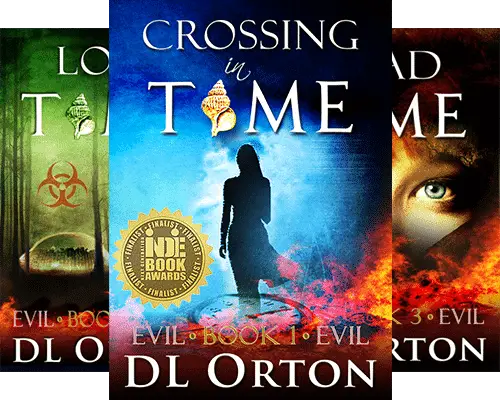 Setting
The location of this book is mostly in Colorado. Parts are in downtown Denver, centered around the Brown Palace Hotel, then up into the foothills of the Rocky Mountains, to an underground bunker hidden away in the mountains.
About the Author
Ms. Orton lives in the foothills of the Rocky Mountains where she and her husband are raising three boys, a golden retriever, two Siberian cats, and an extremely long-lived Triops.
In her spare time, she's building a time machine so that someone can go back and do the laundry. You can find her at: DLOrton.com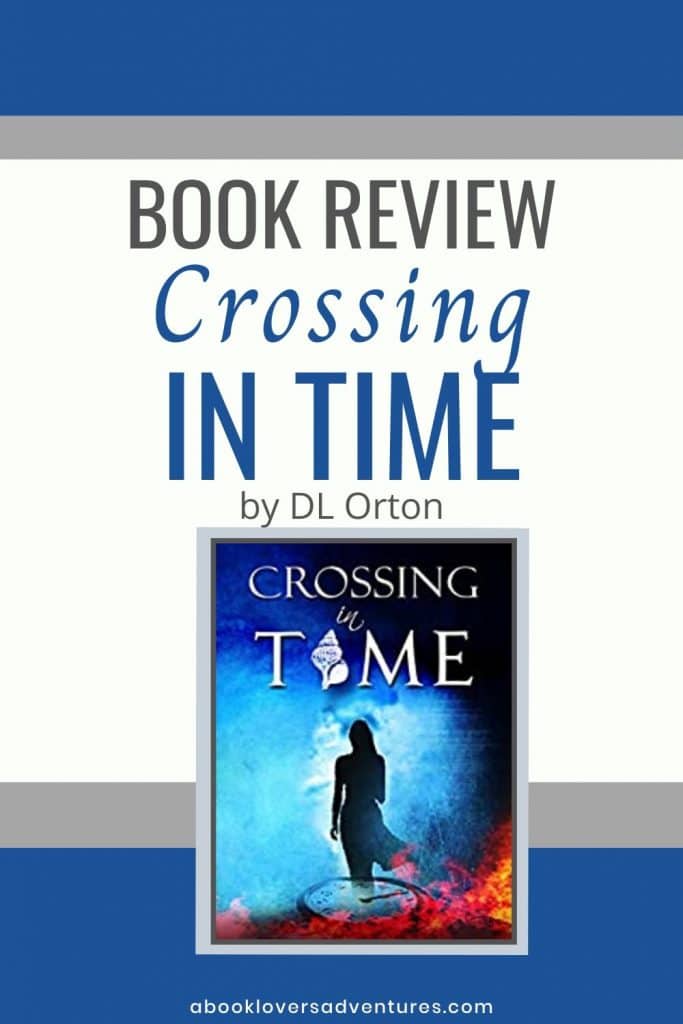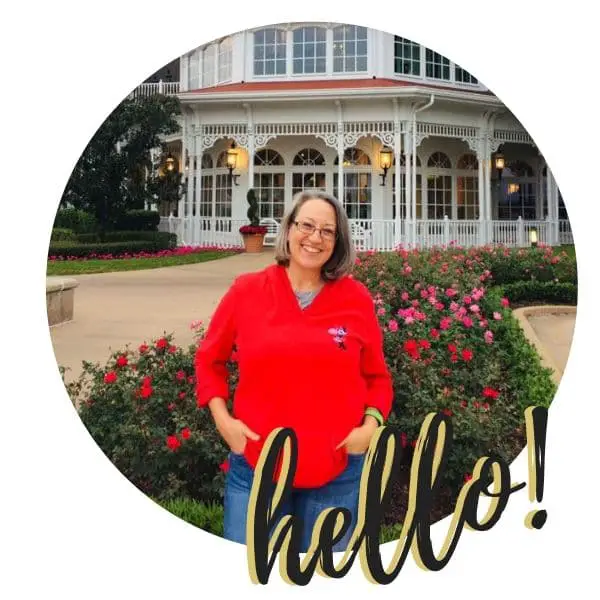 Becki is the author and founder of A Book Lover's Adventures. She has a degree in elementary education, has worked and volunteered in libraries for years, and spent several years in the travel industry. All of this has led to a love of books and travel. Becki loves to share her love by finding literary escapes to share!